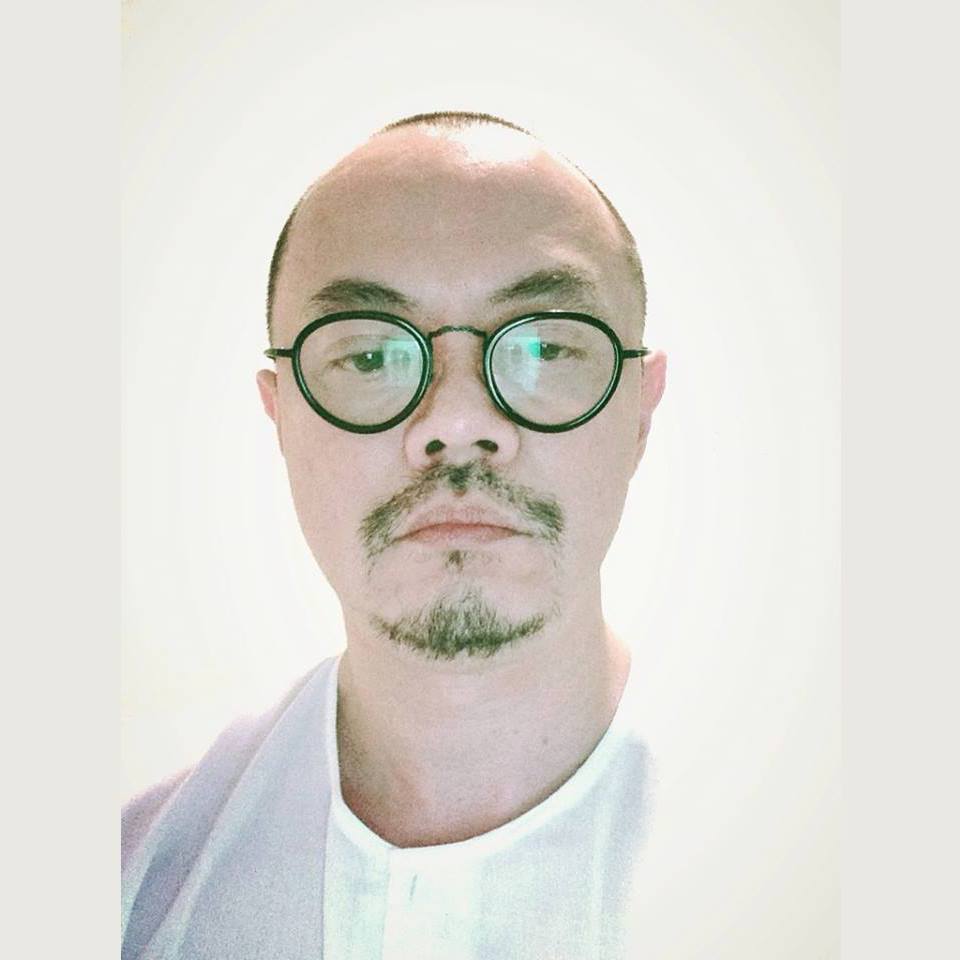 Be Takerng Pattanopas
Be Takerng Pattanopas's practice emerges from twin obsessions with space within and space without. Over many years, he continues to examine symbols for the interior of the human body as they can be related to ideas of the infinite cosmos, and this preoccupation can be considered a distinctly 21st century, suggesting a sense of the zeitgeist. His current work hybridizes sculpture, installation and painting through an examination of voids, microscopic visualisations of the body, and tunnels and monoliths. The latter motif was inspired by the mysterious and impenetrable objects of Arthur C. Clarke's novels and Stanley Kubrick's famed film. All elements are precisely orchestrated by the artist so that viewers experience a strange ambiguity of experience, where meanings appear perpetually in flux.
Be Takerng Pattanopas's contemporary art practice spans over two decades, starting from 1996 when he began his PhD in fine art in Gloucestershire, England, in 1996. A graduate from Chulalongkorn University, University of Wales, Cardiff, and later Cheltenham & Gloucester CHE with a PhD in Fine Art. His recent solo exhibitions include Space of 25 Light Years at JWD Art Space, Bangkok (2021), The Nerve That Eats Itself (2018) at Gallery VER, Bangkok; What I Don't Know That I Know (2013) at H Gallery, Bangkok; Compulsive Orders (2011) at Tally Beck Contemporary in New York City; Permanent Flux (2009) at GMT+7 in Brussels; and Interior Horizons (2008) at Catherine Schubert Fine Art in Bangkok. His largest installation to date, GAP the Mind (2012) was commissioned for i Light Marina Bay 2012 in Singapore; recent group exhibitions include SPECTROSYNTHESIS II¬– Exposure of Tolerance: LGBTQ in Southeast Asia at Bangkok Art and Culture Center - BACC (2019-2020), Oscillations (2016), curated by Lyno Vuth at the Art Center of Chulalongkorn University, Bangkok; Monologue Dialogue MD4 (2017) at the Koppel Project in London; Monologue Dialogue MD4 (2014) at the Bangkok Art and Culture Center (BACC); Gentle Matter (2013) at Richard Koh Fine Arts, Singapore; Unspeaking Engagements (2010) at Lanchaster Gallery, Coventry School of Art and Design, Coventry, England; From Surface to Origin: journeys through recent art from India and Thailand (2008) at Gallery Soulflower in Bangkok; The Place & the Plate in La Fête 2007 (the French Cultural Festival in Bangkok) at the Jim Thompson Art Center, Bangkok, and Prana: Art, Light, Space (2007) at Chulalongkorn University Art Center, Bangkok.