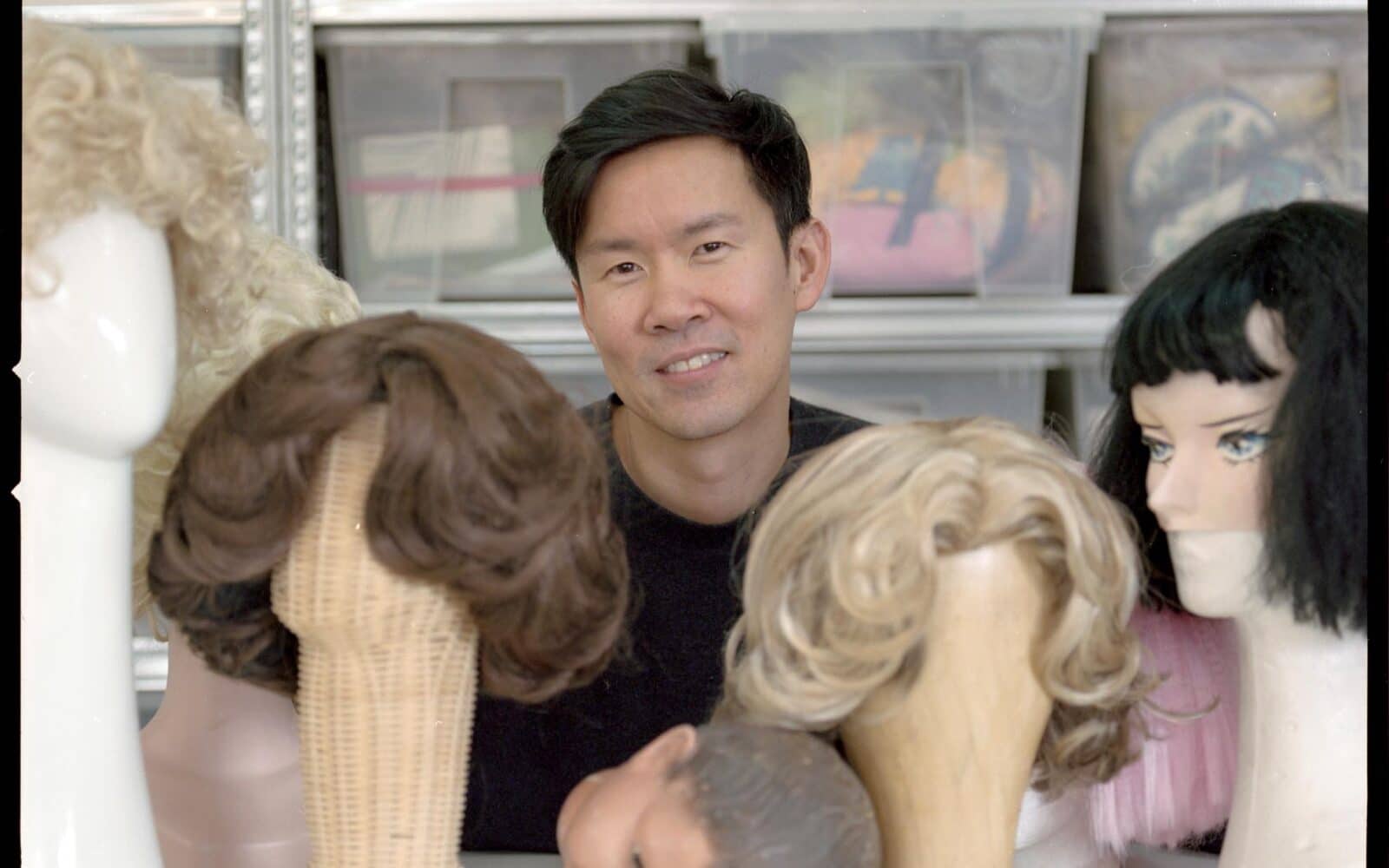 Artist Introduction Vol.12: Ming Wong
The Chemistry of Ming Wong×Pearl Building
A kaleidoscope of color in a building that looks as it did in the past.
This building is a reminder of the area in front of Shirahama Station that once flourished as a pearl market. A kaleidoscope of images adorns the original complex of amusement arcades, restaurants and souvenir shops.
By re-enacting classic films from various periods and places, Ming Wong has been incisively investigating issues of language and national identity. Inspired by adult films from the 1970s directed by the young Tatsumi Kumashiro and others, the film bridges the gap between the Internet's proliferation of the fake daughters (Wei-niang), and male daughters (Otoko) widespread on the Internet, and the eradication of popular culture by the development of technology. It can also be said to present a variety of values by violating and deviating from male-centered attention. ※Because this work contains sexual content, prior consent is required for admission. Those under the age of 18 are not allowed to view the film.
<About the Artist>
Ming Wong Born in Singapore in 1971. Using video, installation, and performance techniques, he re-narrates world cinema and popular culture, building up several layers of film language, social structure, identity, and reflection. Recent exhibitions include the Asia Art Biennale (Taichung, 2019), Busan Biennale (South Korea, 2018), Dakar Biennale (Senegal, 2018), Dhaka Art Summit (Bangladesh, 2018) and SAVVY Contemporary (Berlin, 2018). Major solo exhibitions include UCCA Ullens Center for Contemporary Art (Beijing, 2015), Shiseido Gallery (Tokyo, 2013), REDCAT (Los Angeles, 2012) and Hara Museum of Contemporary Art (Tokyo, 2011). He has also participated in the Biennale of Sydney (2010, 2016), Asia Pacific Triennial (2015), Shanghai Biennale (2014), Lyon Biennale (2013), Liverpool Biennale (2012), Gwangju Biennale (2010), Paforma 11 ( New York, 2010), etc. In 2009, he was selected to represent the Singapore Pavilion at the 53rd Venice Biennale and received a special jury commendation for his solo exhibition 'Life of Imitation'."。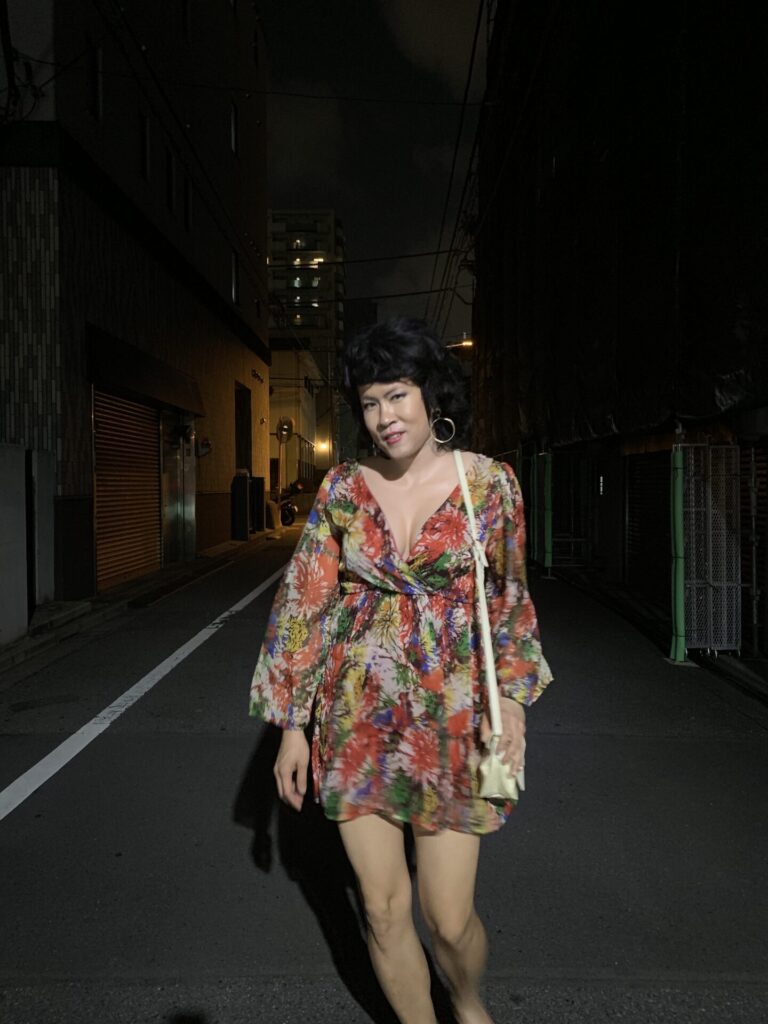 Ticket
Please purchase FREE ticket to enter the exhibition on Art Sticker App below.

Venue
Pearl Building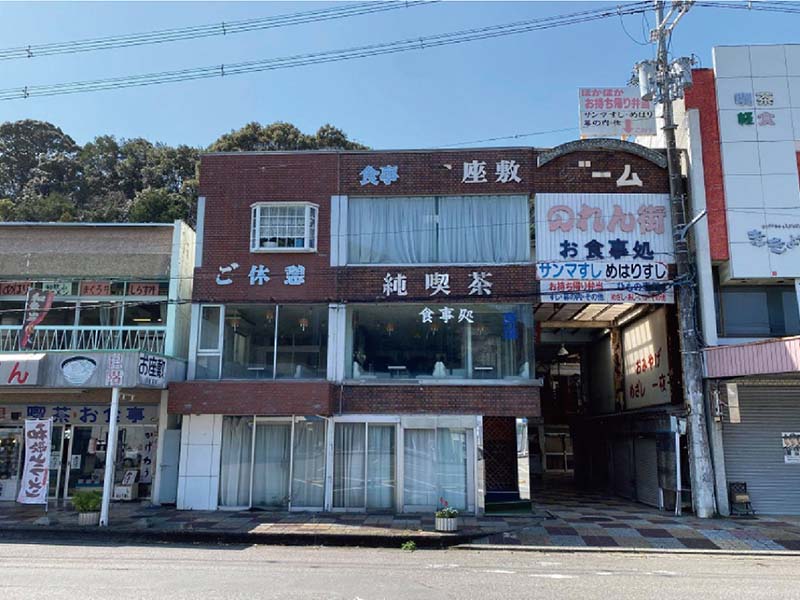 The Pearl Building is a commercial center that still stands in front of Shirahama Station. It used to be crowded with honeymooners, tourists and local people, and the special pearl products from Shirahama were very popular. In the near future, the building, which now retains only a few vestiges of days gone by, a new generation of owners will soon take over the building, and they are expected to revive the formerly bustling atmosphere.
Opening Hours: 10:00-20:00
Entrance Fee: Free
Open 7 days a week
Address: 1385 Katata Shirahama-cho Nishimuro-gun Wakayama, Japan 649-2201