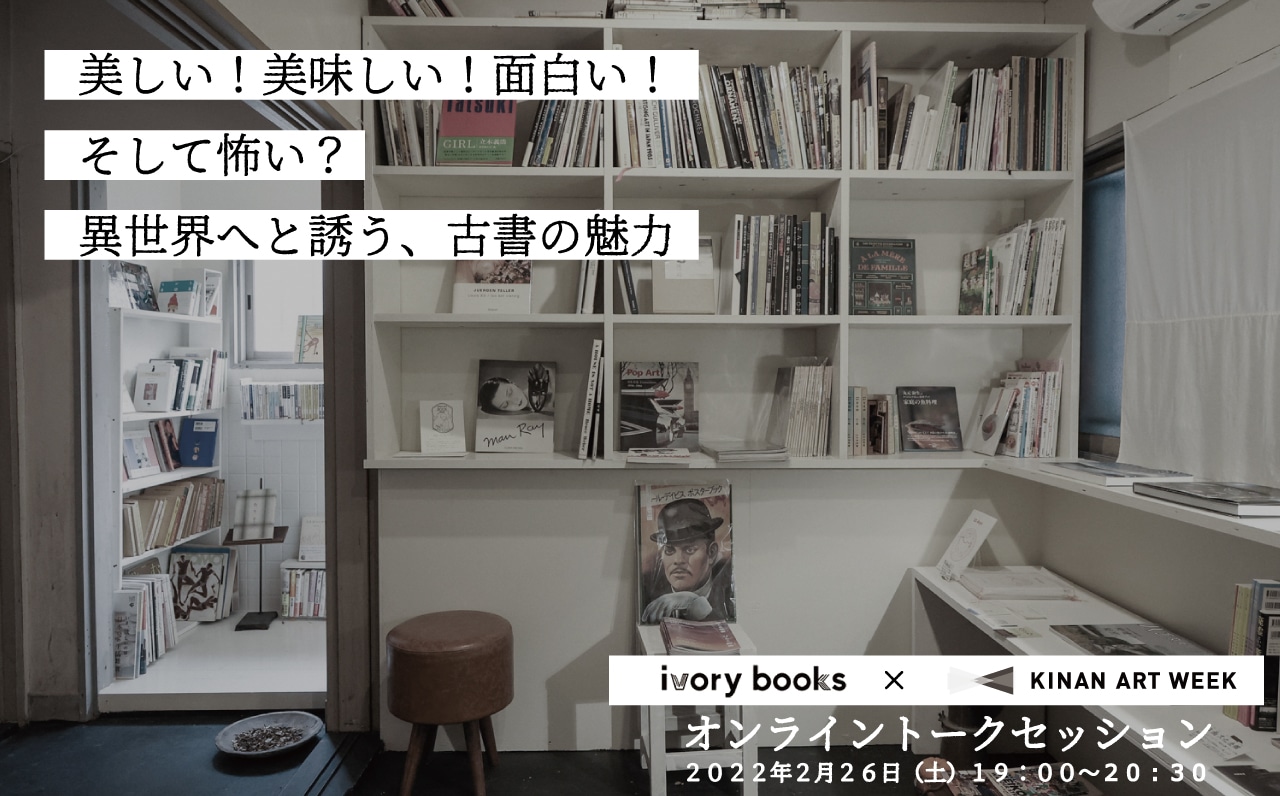 Talk Event "Beautiful! Delicious! Funny! And scary? The charm of old books that takes you to another world"
Saturday, February 26, 2022, 19:00 - 20:30
Online
Participation feeAdmission free
Kinan Art Week, spin-off project!
We will hold a talk event about old books with a small bookstore "ivory books" in Nanki-Shirahama, which organized a joint project of art-related books called "Kinan Art "Book" Week" when the Art Festival was held in 2021!
.
Mrs. Nakamura, the owner of ivory books, and Professor Miyatsu, the artistic director of Kinan Art Week, met and hit it off during Kinan Art Week 2021.
Sometimes beautiful, sometimes delicious, sometimes funny, and sometimes scary?
These two people, who are obsessed with the world of antiquarian books that seem to invite you into the depths of another world, will passionately discuss their appeal.
They will be discussing not only exhibition catalogues and photo books, but also various art books, books about food, and even Onihei Hankacho!
Please enjoy their talk full of love for books, which will surely be too much to fit in 90 minutes.
[ Event Summary ]
Date and Time:
Saturday, February 26, 2022, 19:00 – 20:30
Admission free
Application link:
https://kinan-book-talk.peatix.com/
.
[ Speaker Introduction ]

Mihoko Nakamura (owner of ivory books)

The shop was opened quietly in the corner of Nanki Shirahama in Wakayama Prefecture.
On the first floor of a building that used to be a bank, we sell books that the owner recommends, including new publications related to daily life. We also sell and buy old books. Some of the books have a different feel from new publications and give you a sense of the time period.
However, the smell of ink, the texture of paper, and the texture that changes with the years are unique to paper media. We want to be a place where you can find your favorite book that you can keep close by, look at, and reread.
ivory books was born as a place where people and books meet.
Daisuke Miyatsu (Artistic Director, Kinan Art Week)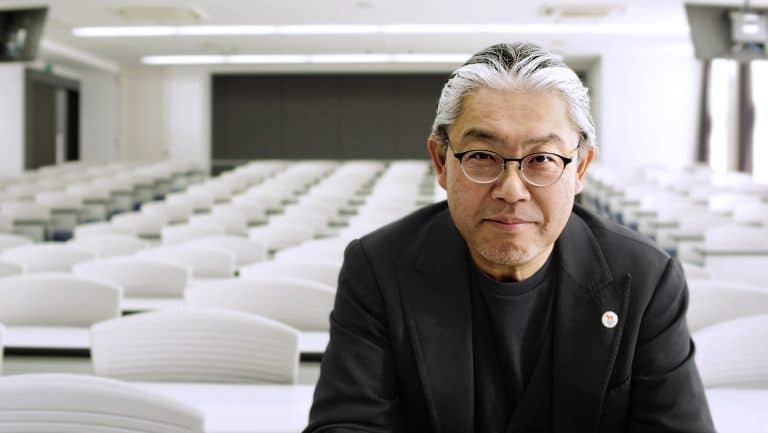 I'm such a book lover that I rent a whole warehouse just for books on art and related fields, such as collections of artworks, books on theory, and exhibition catalogues.
Even so, my floor-to-ceiling bookshelves aren't enough, and my wife looks a little bitter when she sees books piled up all over the place.
A book is a door to another world.
From the moment you open the page, you can embark on a journey, no matter when or where you are. We will bring you lots of beautiful, delicious, and fun stories with Mrs. Nakamura. And there may be more scary things than just "Scary Pictures".
Look forward to it.