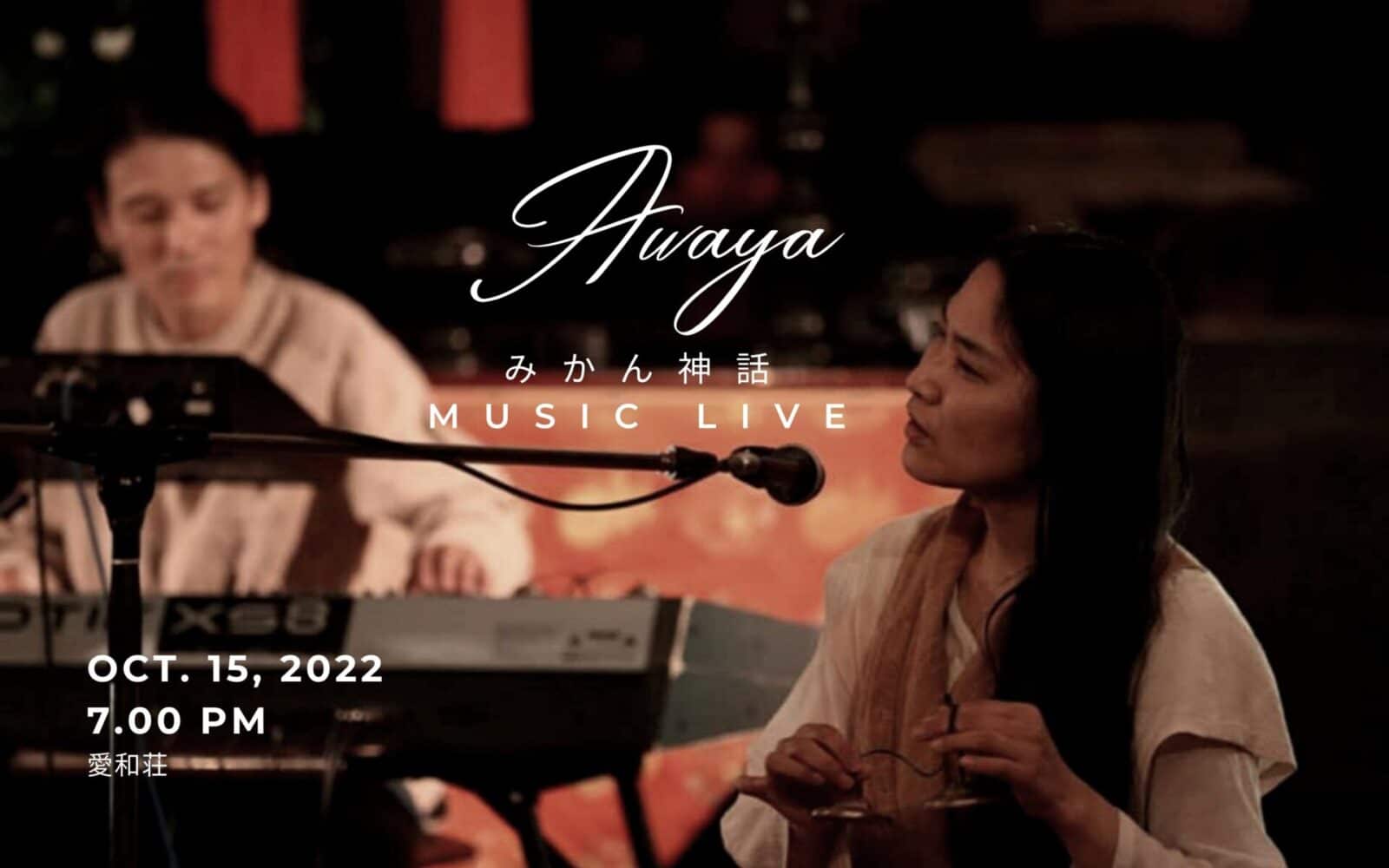 AWAYA x Kinan Art Week
Sound Art Unit AWAYA Live "Mikan Mythology"
Saturday, October 15, 2022, 19:00-
Aiwaso
Capacity20
Participation fee2,500 yen
A special live performance by AWAYA, a sound art unit living in Nakahechi-cho, will be held. Taking the image of "Mikan Myth" as a starting point, AWAYA will express the mythological world of Kumano through music.
Date:Saturday, October 15, 2022, 19:00-
Artist:Sound Art Unit AWAYA
Capacity:20
Entrance Fee:2,500 yen
Venue:Aiwaso
AWAYA
Sound art unit formed by Masatomo Fukushima and Yumiko Okuno. Since 2007, they have moved to Nakaheji in the Kumano region, and using the sounds they hear every day in their daily life close to nature as a source of inspiration, they create "sound art works" that express the mysteries of the universe and life hidden in everyday life in their unique sound world. His activities transcend genres. In particular, at the BIWAKO Biennale international art festival, which he has participated in every time since 2010, he continues to transmit his unique world view through both sound installation exhibitions and artistic concerts. 2021 KINAN ART WEEK Kohei Maeda 'Breathing' music provided. 2022 March Release of album 'WATER FOREST KUMANO' co-produced with ACOON HIBINO from TAICHIKU ENTERTAINMENT. 2022 Scheduled to participate in BIWAKO Biennale 2022 起源~ORIGIN~.
Venue


Aiwaso
https://www.aiwaso.jp/