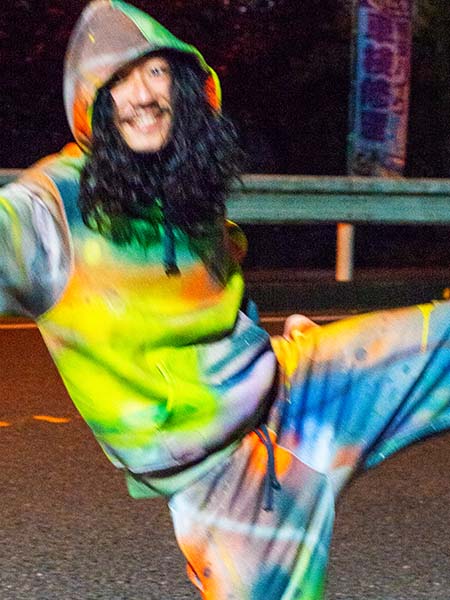 Kenta Cobayashi
Born in 1992, Kanagawa, Japan. Based in Tokyo and Shonan.
He has had a solo exhibition "#smudge" ANB Tokyo 6F Studio1 (Tokyo, 2021); "Live in Fluctuations" Little Big Man Gallery (Los Angeles, 2020); "The Magician's Nephew" rin art association (Takasaki, 2019); "Insectautomobilogy / What is an aesthetic?" G/P gallery (Tokyo, 2017); and his works have been featured in major group exhibitions such as "Hello World―For the Post-Human Age" ART TOWER MITO (Mito, 2018) "GIVE ME YESTERDAY" Fondazione Prada (Milan, 2016); He collaborated with Dunhill Spring / Summer collection 2020 led by Mark Weston, and worked on the campaign image for Louis Vuitton Men's Fall / Winter Collection 2019 led by Virgil Abloh. His works have been added to a collection at major institutions like Asian Art Museum, San Francisco. His photo book 'Everything_1' (2016) and 'Everything_2' (2020) was published by Newfave.
"Untitled (I was here)" (2016)

Kenta Cobayashi, who dares to call himself a photographer, always asks himself the question, "What does it mean to capture the truth?" and he continues to shape the contours of his photographs through various experiments. This work is created by using the fingertip tools of image processing software and he manipulates the tools like brush strokes in a painting. In addition to revealing the emotions latent in the seemingly cool digital screen, it also reveals the relationship between visual cognitive behavior and photography.

Open 365 days

10:00-20:00

Free

The Pearl Building is a commercial center that still stands in front of Shirahama Station. It used to be crowded with honeymooners, tourists and local people, and the special pearl products from Shirahama were very popular. In the near future, the building, which now retains only a few vestiges of days gone by, a new generation of owners will soon take over the building, and they are expected to revive the formerly bustling atmosphere.