Thinking of the Anthropocene, de-anthropocentrism.
To think again about the Anthropocene, such as global warming and environmental pollution, and to think about the future, we need de-anthropocentrism with the help of marine mammals and artificial intelligence.
C
Adventure World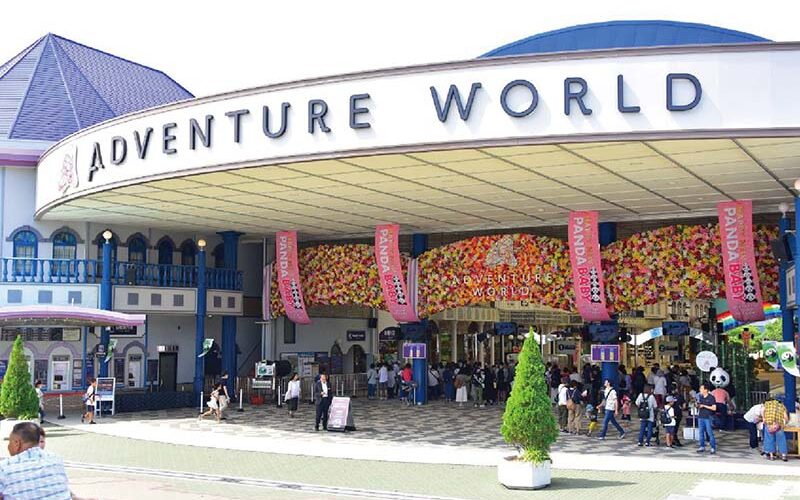 10:00-17:00

Closed on Wednesdays

Bring your guidebook and get free admission with a limited one-hour pass. Please note that if you exceed the one-hour limit, you will be charged for admission.
Wakayama Adventure World is home to 1,400 animals made up of 140 species from land, sea, and air. Known for its successful panda breeding (up to now, 7 pandas have been bred including Fuhin, born last year) and dolphin shows. It is one of Japan's leading zoos and entertainment facilities and has been creating "smile (= happiness)" through human-animal interaction for over 40 years.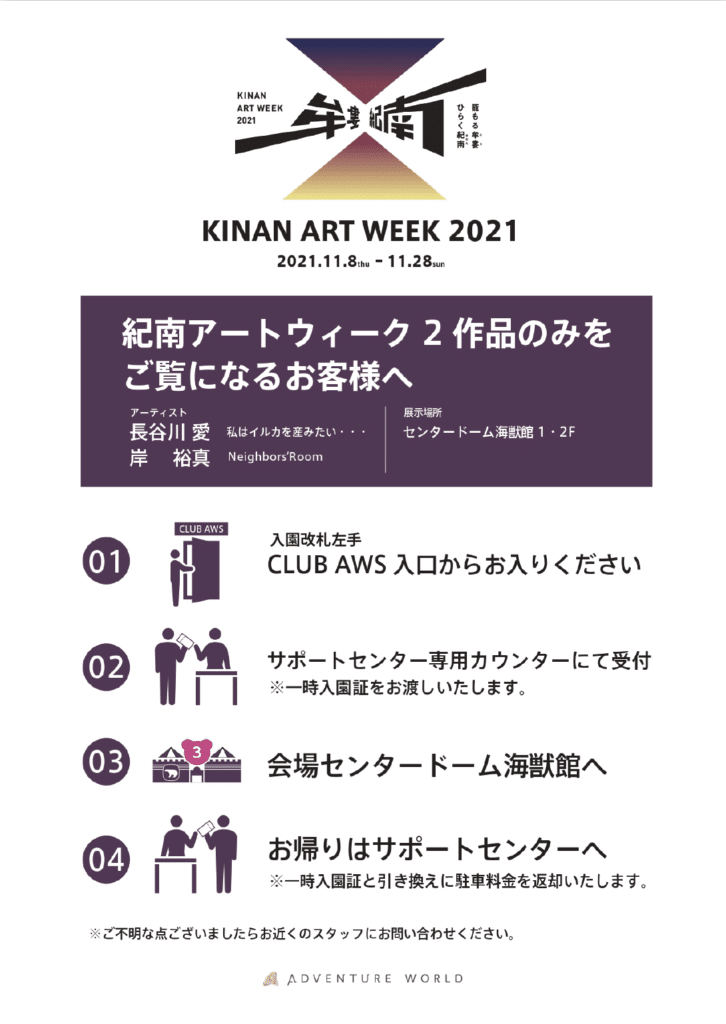 How to enter
If you wish to see only the two artworks of Kinan Art Week, please follow the instructions below.
Please enter from the CLUB AWS entrance on the left hand side of the entrance gates.
Reception at the Support Center counter *You will be given a temporary entrance pass.
Go to the Dome Kaijyuukan at the Support Centre
The parking fee will be returned in exchange for the temporary entry card.
※If you have any questions, please contact the nearest staff member.
Works to be shown at this venue