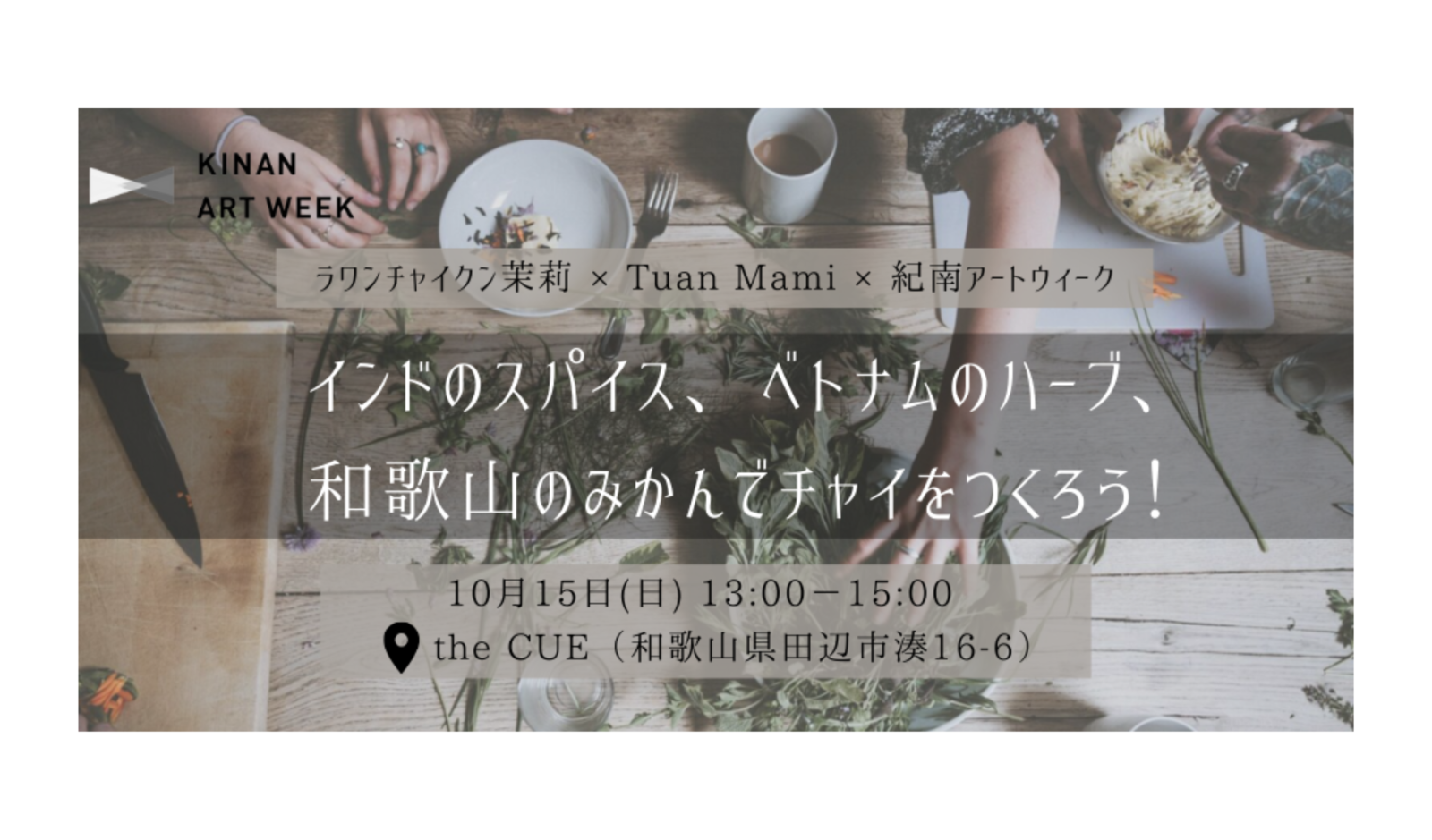 Mari Rawanchaikul x Tuan Mami x Kinan Art Week
Spice & Herb, Chai Workshop
Sunday, Oct. 15th 13:00~15:00
the CUE
16-6 Minato Tanabe City Wakayama, Japan
Capacity15
Participation fee1,000 yen
Application
Please register from Peatix
Let's make chai with Indian spices, Vietnamese herbs, and Wakayama mandarin oranges!

Through direct contact, experimentation, and observation of Indian spices, Vietnamese herbs, and Wakayama citrus fruits, we will sharpen our senses of touch, smell, and taste. During the course, we will also share a story about the tea culture of India and a video about the Vietnamese diet with herbs to create a moment of cross-cultural connection. In addition, by deciding on a theme in advance for each group's original chai creation, we aim to encourage free thinking and expression, while allowing participants to realize that each person's senses are different.
Date:Sunday, Oct. 15th 13:00~15:00
Place:the CUE(16-6 Minato Tanabe City Wakayama, Japan)
Instructor: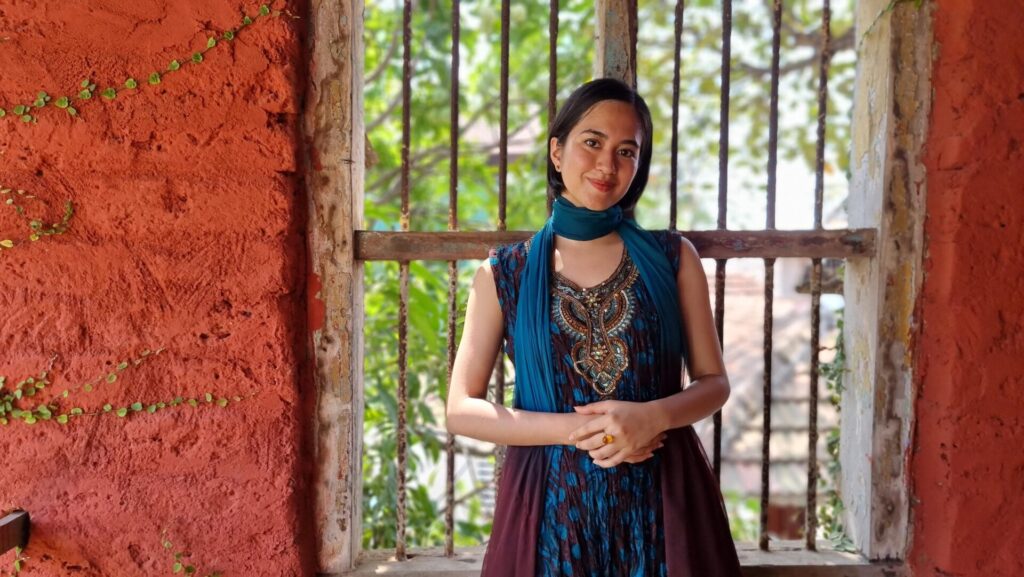 Mari Rawanchaikul
Born in Fukuoka City in 2001. She grew up with an Indian-Thai father who is a contemporary artist and a Japanese mother who is a museum curator, and was exposed to Asian culture and world art from an early age. Since 2019, while researching modern Indian art at Osaka University, he has become interested in the relationship between art and community in modern society. Starting in July of this year, we will be working on an art-business project to create a video work that includes chai, which is a combination of Indian spices and ingredients from various parts of Japan, as well as the manufacturing process, the history of the land, and interviews with the producers. It's starting. There are two life missions: "Connect & Save the World by ART" and "Be the ARTISTIC Bridge between Japan & India."
Schedule

Story about Indian tea culture, classification of spices, and chart creation (20 minutes)
Viewing Tuan Mami's video work and classifying herbs and creating charts (20 minutes)
Divide into groups and decide on themes (5 minutes)
Break (10 minutes)
Selection of tea leaves, spices, and herbs (15 minutes)
Chai making (30 minutes)
Recital and drinks (about 20 minutes)
【Artist】

Tuan Mami (Nguyen Anh Tuan)
Mami is an interdisciplinary-experimental artist, working with site-specific installation, video, performance and conceptual art, who constantly explores new mediums, means and methods of evolving with reflective questioning, and social research.
In recent years, he has begun to explore and observe the concept of how we are *human* on the move. Starting from 2014, Mami has been researching about moving communities in Vietnam and Vietnamese diasporas around the world. He has tried to observe what has happened in these communities, what has remained, appearing and disappearing culturally, mentally, politically in the attempt to adapt and survive in their new contexts.
His focus deals with questions about life, social interactions between people, and people with their environment, to re-construct situations into ones that engage people or objects from particular reality to enter and involve together in a social process.