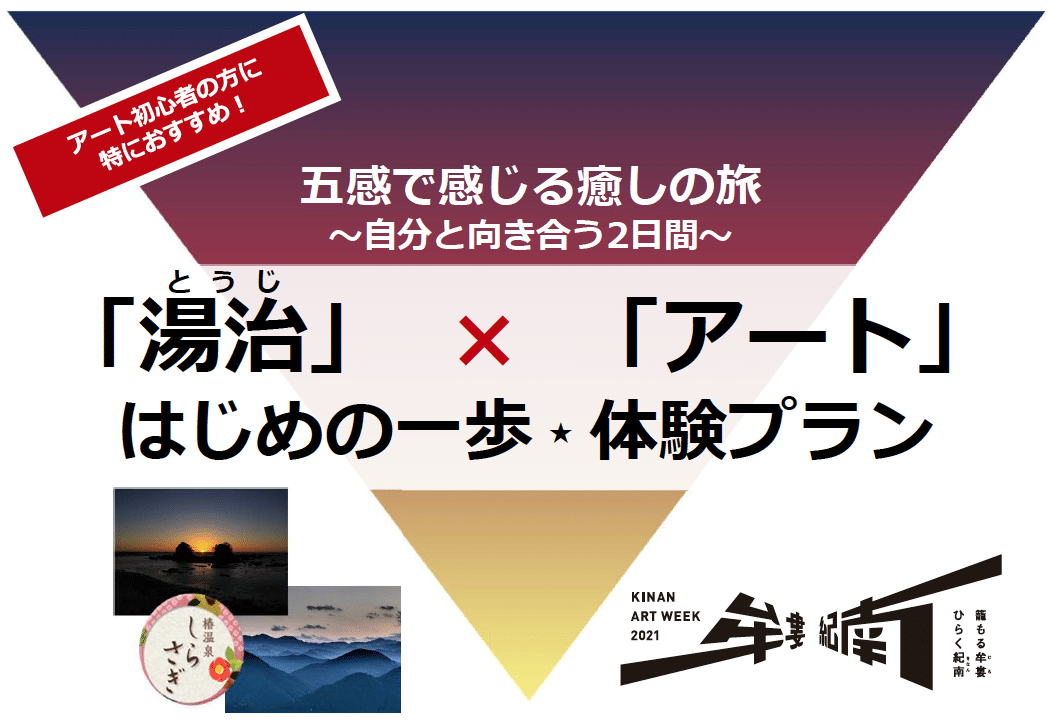 Special Travel Plan! "Onsen & Art" Healing Journey with All 5 senses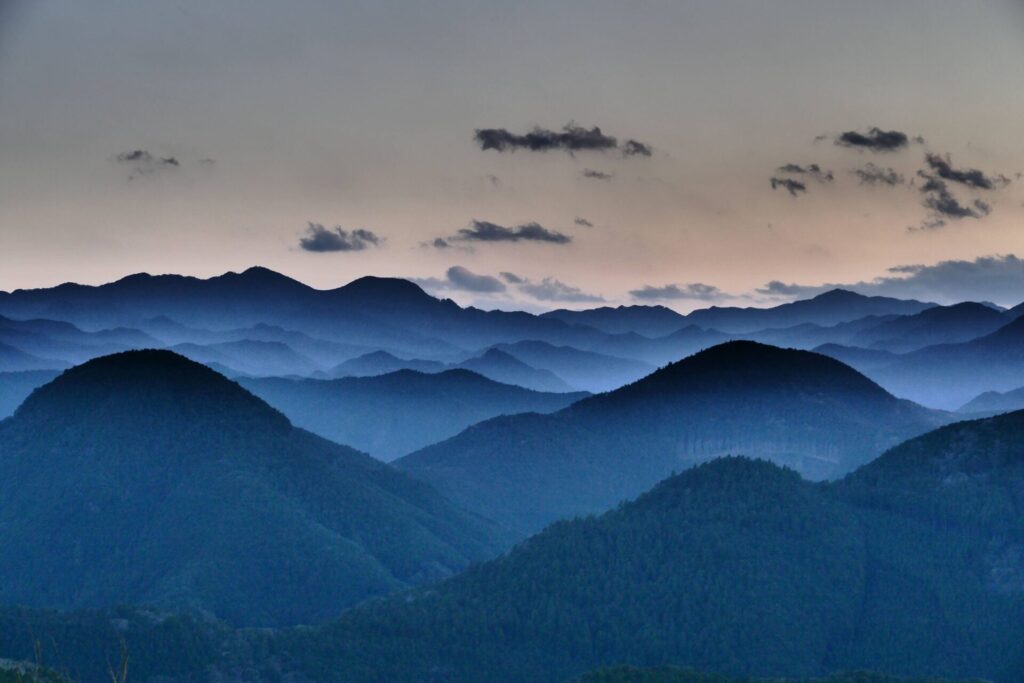 Collaboration Travel Plan: "Ryokan Shirasagi " and "Kinan Art Week"
This is a one-night, two-day (meals included) travel plan where you can experience the healing Onsen culture called "Toji" from ancient Japan at Tsubaki Onsen while visiting "Kinan Art Week 2021" with a guide. Especially recommended for art novices.
*Toji
An ancient treatment method in Japan aimed at improving one's illness by staying in a hot spring area for a long time. Tsubaki Onsen's water has a soft quality that is ideal for hot springs. Ryokan Shirasagi is an inn with a hospitality space that is suitable for hot springs and can ease your burdens.
■Dates: November 22nd (Monday) -November 23rd (Tuesday / holiday), 2021
■Itinerary: 11/22 (Monday) Nanki-Shirahama Airport-Kinan Art Week Tour (Ohama Area, Lunch Included) – Hot Spring Experience – Art experience sharing – Supper / social gathering at Tsubaki Onsen (night)
11/23 (Tue) After breakfast, inn – Nanki-Shirahama Airport, dissolution
■Travel fee: 45,000 yen (tax included) per person
■Chartered bus or chartered taxi: Otoko Kotsusha, Ohama Daiichi Kotsu
■Stay : Ryokan Shirasagi
■Meals: 1 breakfast, 1 lunch, 1 dinner
■Tour conductor: Not accompanied
■Number of applicants: 10 (minimum 4 people)
■Application deadline: Sunday, November 14, 2021
■Optional tour
11/23 (2nd day) Kinan Art Week-Tanabe area tour – (Kozanji, Tokei Shrine, Minamikata Kumagusu Honorary Hall, Tanabe station square shopping street, etc.)
Tour price: 18,000 yen / person
Further details below:
https://kinan-art.jp/app/wp-content/uploads/2021/10/5e3f53c5f035d91ec6d8a08ac4595703.pdf
Free online information session!


Further details about the travel plan are online. There will be Q and A session as well. If you are interested, please feel free to join us.
October 20th (Wednesday) 20: 00-
Registration for the online session : Kinan Art Week/ info@kinan-art.jp
Please specify "10/20 Tour Information Session" in the title of your request email.
<Related Article>