Dialogue project #9 "Aiming to pass on the spa therapy culture"
Kinan Art Week Dialogue project #9
Guest :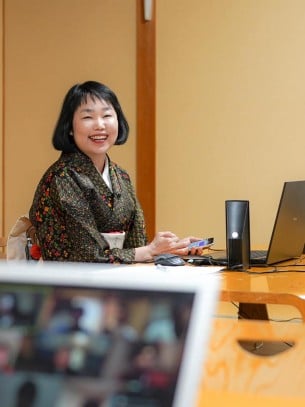 Ryokan Shirasagi, proprietress
Sachiyo Kumano.
Sachiyo is the third generation of Shirasagi, a Japanese inn located in Tsubaki Onsen, Shirahama Town, Wakayama Prefecture.
As the proprietress of the inn, she continues to take on new challenges such as the inn project with the best proprietress in Japan and the Kama-meshi project.
http://www.tsubaki-shirasagi.jp/
Interviewer :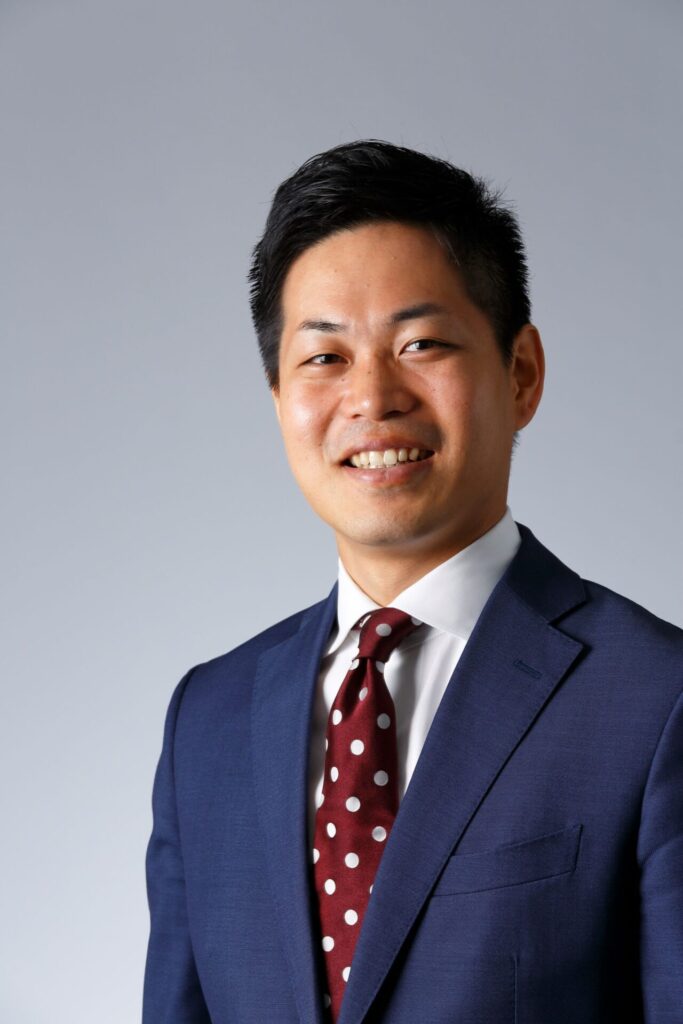 Kinan Art Week Executive Committee Chairman
Yuto Yabumoto


Editing :
Kinan Editorial Department by TETAU
https://good.tetau.jp/


Aiming to pass on the spa therapy culture
< Table of Contents >
1. Introduction of Ms. Kumano
2. Local initiatives
3. History of Tsubaki Onsen
4. Value as a spa therapy resort
5. Difference between hot spring culture and spa therapy culture
6. New initiatives and the future of spa therapy culture
7. Through Kinan Art Week


1. Introduction of Ms. Kumano
Yabumoto.
Thank you very much for your time today.
The hot spring culture in the Kinan area has been around for a long time, and I would like to ask you more about the history of Tsubaki Onsen and its spa therapy culture. First of all, could you please introduce yourself?
Ms.Kumano
I was born on June 6, 1973 (laughs).
I am the eldest daughter of Shirasagi Ryokan, and my family has been running the inn since my grandfather's generation, and I am the third generation. After graduating from a local high school, I went to a vocational school in Tokyo, and after graduating, I went to work at a hotel in Tokyo. When I returned to Tsubaki Onsen around the age of 26, I realized once again how wonderful the local nature, hot springs, food and seasons were. I was convinced that this was what the customers wanted! I think it was because I went outside that I was able to feel the charm of Tsubaki Onsen.
Yabumoto.
After you came back to your hometown, did you go directly into the management of the Shirasagi Inn?
Ms.Kumano
When I first came back, I was saving my work and focusing on raising my newborn daughter. When I had settled down and was about to resume my work as a proprietress, I started to feel pain all over my body. I didn't know the cause, but I continued to work while enduring the pain. Then I got pregnant with my son, and found out the name of the disease that was causing the pain. What I had been experiencing was systemic lupus erythematosus*, an incurable disease. However, I could not take medication until I finally gave birth to my son while enduring fainting pains.
Later, I started taking medication, but the side effects bothered me so much that I had to experience the spa therapy myself. In this sense, I feel that I am much closer to my customers because I could feel the effects of the spa therapy through my own body. By talking about my own illness and experiences, I am able to empathize more deeply with the feelings of my clients. Of course, there are many difficulties, but I believe that this experience is an important one that God has given me as the proprietress of a spa therapy resort.
※What is systemic lupus erythematosus?
Yabumoto.
Thank you for sharing your story with us, Ms.Kumano. You have been working as a proprietress with various struggles and pains in your body. Have you been able to alleviate your symptoms by actually taking a spa therapy ?
Ms.Kumano
I believe that I am actually getting better through the spa therapy . The numbers and pains may not have changed, but I feel more positive and confident as a proprietress because I feel at peace through the spa therapy . After all, I feel that the mind and body are connected. I feel that if I can relax my mind by taking a spa therapy , my pain will be relieved.


2. Local initiatives
Yabumoto.
Since you came back to your hometown, have you been trying to do something to make Tsubaki Onsen more lively?
Ms.Kumano
I didn't really feel that way about it. However, in order to make Tsubaki Onsen more lively, we thought we needed to increase the number of people who love this town and are happy to live here, so we started working.
First, we created a group called "The Tsubaki Wagara-kai", planned a festival, and set up the Tsubaki Meister Certification System. People around us recommend people who have special skills or specialties as Meisters, and Tsubaki Ward certifies them and sends them a certificate and certification card. Many generations, from small children to grandparents, were involved in the project, including a Botamochi Meister who is good at making Botamochi and a Heart Relaxation Meister.
I think that when people around you recognize your special skills, it helps you to be proud of yourself, and it also helps to increase the number of energetic people in the community. Due to certain reasons, the group has been disbanded, but eventually I would like to create a vibrant town full of Tsubaki Meisters so that people will come to visit.
Yabumoto.
At the time, did you have any difficulties in getting involved in the community?
Ms.Kumano
I did. It's been tough at times, but I've done all the things that people say are impossible (laughs). I'm the kind of person who won't stop, no matter what obstacles are ahead of me. For the past five years since I came back to my hometown, I have been moving around and sowing seeds in hopes for the future. As I continued to communicate my ideas, people who sympathized with me and had similar ideas cooperated with me and helped me. Now I am working with people from outside the area, with the hopes that it will be a shortcut to eventually make Tsubaki Onsen more lively. I was hoping that I'd be able to speak with Yabumoto-san, so I was very happy when you contacted me.
Yabumoto.
It's my pleasure (laughs).


3. History of Tsubaki Onsen
Yabumoto.
Ms. Kumano, you are the third generation of the ryokan. Could you tell us about the history of Shirasagi Ryokan and Tsubaki Onsen?
Ms.Kumano
My grandfather was originally born in Tsubaki, Shirahama-cho, and worked as a watchman at Tsubakirou, an inn built in the Meiji era that was the birthplace of Tsubaki Onsen. After that, he started a guest house in 1954, which was the beginning of Shirasagi Ryokan. Tsubaki Onsen as a whole also started to have several inns built during the Meiji period, and developed with the opening of the railroad in the early Showa period.
Yabumoto.
It seems to have been very remote when it was first built. Shirahama Onsen, located near Tsubaki Onsen, is mentioned in the Chronicles of Japan and the Manyoshu, and has a very old history, but how did Tsubaki Onsen begin?
Ms.Kumano
According to the original legend, Mr. Tankai, the chief priest of Fumonji Temple in Tsubaki Onsen, found an injured egret and went to the place where the egret had gone many times to heal its leg. There he found a hot spring, which is said to be the beginning of Tsubaki Onsen. The temple history of Fumonji clearly states that the Yakushido was built in the 1660s, so the hot water must have been flowing since that time.
In the Kii Zoki fudoki of the Edo period, it is written that "the water in Tsubaki valley is clean and the water is soft, and the hot spring is as smooth and gentle as if oil were poured on the body". In the 1851 hot spring ranking, it was listed as 16th in the Nishi-maegashira with the name "Ohechi no Yu".
Tsubaki Onsen was in a remote area, but the people who originally lived here passed on the good quality of the springs by word of mouth, and people from outside began to come to the area, and I think Tsubaki Onsen developed as a spa therapy resort.
Yabumoto.
I see. So, Shirahama Onsen, which was mainly for sightseeing, developed in a different way from what it was originally , that is to say, it developed with a focus on spa therapy , and in modern times, inns began to be built.
Ms.Kumano
That's right. In the Edo period, it was used as a place for low-ranking samurai of the Kii domain and farmers to rest their bodies during the off-season, and as the times changed, the number of inns increased and it became a place where many people came for sightseeing. However, there are many people who come to Tsubaki Onsen because they like the hot spring itself, and I believe that Tsubaki Onsen is also a hot spring resort where people want to relax and heal their bodies.
Yabumoto.
I see. I think it must have been a place where many people came from Tanabe to take a break and pass through, just like Ohechi , the road of the common people. The way it developed was also different from Shirahama Onsen, and the fact that they built simple lodgings where people could stay for a long time may have been a characteristic of the spa therapy resort.


4. Value as a spa therapy resort
Yabumoto.
I apologize for the abstract question, but what do you think is the value of a spa therapy resort? Why do you think people come to such places ?
Ms.Kumano
I think it is because they want to be in contact with people. In the old days, there used to be row houses where people would take a bath, cook their own meals, and gather together to eat. I heard that the Shirasagi Ryokan had a similar atmosphere with a small kitchen when it was a guest house. Sharing the kitchen and eating together, it was like a big family, and there was a good old-fashioned bustle.
In addition, I think there is a sense of security in the position of the innkeeper and the guests. There is a proprietress who will accept you no matter what you say, and there is a family relationship, so it is a place where you can spend your time naturally, without any embellishment. In addition to that, taking a bath and resting your body is the original purpose of a spa therapy , so I think you can relax your shoulders and be at ease.
Yabumoto.
I see. So in that sense, in addition to curing the body with the benefits of hot springs, spa therapy culture also includes an element of healing the mind.
Speaking of the mind, I recently had an opportunity to talk with a temple priest and we discussed the idea of temples being places of peace of mind. Do you think there is a connection between faith and spa therapy resort?
Ms.Kumano
The relationship between the Yakushido, where the god of medicine resides, and the spa therapy resort is inseparable. There used to be a custom for people who came to the spa therapy with a cane to pray for their health at the Yakushido. They would take a bath at the spa thearpy resort, feel better, and return the cane to the Yakushido. Although the number of people who practice such a custom is gradually decreasing, I believe that "putting your hands together" when visiting the temple is also related to feeling calm. I think that the spa therapy culture also includes the time to face yourself in a way that you don't usually face yourself.


5. Difference between hot spring culture and spa therapy culture
Yabumoto.
Thinking about hot spring culture and spa therapy culture from what you just said, hot spring culture has been used as a "social gathering place" since ancient Roman times, but is spa therapy culture more like a "home"?
Ms.Kumano
That's right. Taking a bath in a spa therapy resort, talking with the locals and the proprietress of the inn, taking in the beautiful natural scenery, and eating fresh local food. I believe that a spa therapy is complete when all these things are combined. In this way, the immune system and natural healing power will be enhanced, and we can regain our true health.
Yabumoto.
I see. Are there any other unique aspects of the spa therapy culture?
Ms.Kumano
First of all, the number of nights is different. Of course, even a single night may be effective, but there is a saying that "10 days of spa therapy (Touji-tooka)" is the best period of 7 to 10 days, considering the recovery aspect of the body. I also think that hot springs with a high heat retention effect are suitable for spa therapy . It is said that if your body temperature becomes higher, your immune system will be boosted. Tsubaki Onsen is also a warm onsen, and even if you take a dip in the warm water, your body will stay warm for a while and you will not get cold easily.
Yabumoto.
Ayurveda is said to be a natural science therapy where you can experience spa, meditation, oil massage and herb-based diet all packaged together, and still organize your mind as well. Do you think that it's somewhat similar to spa therapy culture?
Ms.Kumano
The spa therapy that we are now offering at Shirasagi Ryokan is customer-oriented. People with different purposes, such as those who come to paint pictures or to enjoy the hot spring, can spend their time as they like. We are thinking of adding yoga and oil massage to the program, but we would like to make it optional so that the guests do not feel stressed by being included in the program.
Yabumoto.
Certainly, yes. In that sense, some people may have a hard time with something as well programmed as Ayurveda.
Ms.Kumano
Some people, especially those who do self-catering spa therapy , are not able to wake up at a set time. They wake up when they want, take a bath when they want, and clean up after themselves. So, in terms of practicality , there are many aspects that each guest can freely do, and this in itself may lead to them being able to be themselves. And I think that is one of the advantages of spa therapy.


6. New initiatives and the future of spa therapy culture
Yabumoto.
I heard that you are also working on new initiatives at Shirasagi Ryokan. Could you please tell us more about that?
Ms.Kumano
What we are working on now is the "Inn Project with the best landlady in Japan". The ultimate goal is to pass on the spa therapy culture in Tsubaki Onsen. I would like to start various projects to reach this goal, and I would like to place support landladies of Shirasagi Ryokan in each of the 47 prefectures to spread the spa therapy culture from outside. Incidentally, we now have about eight support landladies throughout Japan.
The first initiative is the "Kamameshi Project". Kama-meshi is a specialty of Shirasagi, which was invented by the former chef and the former president of Shirasagi to make the guests of the spa therapy healthier in terms of food. Together with the supporting proprietresses, we proposed the idea of creating a "new type of kamameshi" to go along with that. At first, however, the head chef and the staff around me voiced their concerns. However, I was convinced that valuing people who share the same feelings and support us and creating something together would be the pillar of our future management, so I decided to do it! I was determined to do it.
Of course, there was some confusion at first, but gradually they were influenced by the enthusiasm of the supporting landlady. As we went through the process, the girls became more and more interested in the spa therapy culture, and eventually they too developed a mission to spread the culture. In the finished kama-meshi, we added eelgrass, which is used in local cuisine, wolfberries, and dried tomatoes, which have a beautiful effect on the skin, and we created something that was filled with the desire to cheer up the guests who came to the spa therapy . I would like to continue to increase the number of fans, raise the profile of the spa therapy , and spread the spa therapy culture of Tsubaki Onsen through various projects in the future!
Yabumoto.
It seems that Ms. Kumano herself is an artist, as she engages with people in her activities and builds them up!
Ms.Kumano
I have always felt the benefits of the spa therapy culture through media coverage and various projects, but since the Corona pandemic , I feel that the spa therapy is even more in demand by society. There are more and more people who are interested in spa therapy and younger people who come here with the spa therapy in mind . I think there are a lot of people who have realized the importance of human contact, clarified what they want to value, and learned to appreciate their health after being divided by Corona. I think there are many people who have come to realize the importance of mutual understanding, to clarify what they want to take care of, and to appreciate their health. Now is the best time to tell people about spa therapy ! I'm really excited about it (laughs).


7. Through Kinan Art Week
Yabumoto.
When I heard about the spa therapy resort, I felt that it had a close relationship with art in terms of taking the irrational things in the world and people's emotions, rearranging them, and transforming them into something new and beautiful again. I also think that Tsubaki Onsen could do more to transmit this message by collaborating with contemporary artists.
Ms.Kumano
I think so, too. I feel that it is time for society as a whole to go back to the basics and reconsider. In addition to soaking in hot springs to improve the health of the body, spa therapy is a condensed version of other important things, such as contact with people and time to face oneself.
Yabumoto.
I feel that there are many people who share those values and ideas.
If I were to be more ambitious, I would like to dig deeper into the concept of hot springs and spa therapy and the differences in language, although it may still be difficult to verbalize. I believe that art, spa therapy culture, and law all share the same purpose of being a means to enrich people's lives.
Ms.Kumano
I hope that the spa therapy will be a place where people can get away from the daily grind and find some peace, or that the spa therapy will help people realize something. The number of people who will be touched by both contemporary art and spa therapy may be limited, but the number of people who will be more likely to be touched by them may increase. What I want to deliver to guests when the two are combined is the same.
I also feel that there have been fewer opportunities for me to come into contact with art, such as going to see a painting after I came back to my hometown. I think it would be good to combine it with something familiar, such as a hot spring, to get the locals interested in art. If people understand that they don't have to think about it too hard and can just interpret it in their own way, it will be easier for them to get into the art world. By combining it with spa therapy , I would like to make it easier for people to open the door to art.
Yabumoto.
That's part of what we're trying to do, and we'd love to have your help!
Ms.Kumano
If there's anything I can do, just let me know!(laughs).
Yabumoto.
For example, we could have artists stay at the Shirasagi Ryokan for a long period of time, couldn't we?
Ms.Kumano
I would like to have people create and draw works that can be done while taking a hot bath, in a state where they can truly relax and be their true selves.
Yabumoto.
It would be great if we could invite some young artists. This is the first year of the project, so the areas to be exhibited have already been decided, but we would like to increase the number of areas we are involved with in the future, so we would be happy to do something together.
It's been a long time coming, but thank you very much!


.
<Related article>