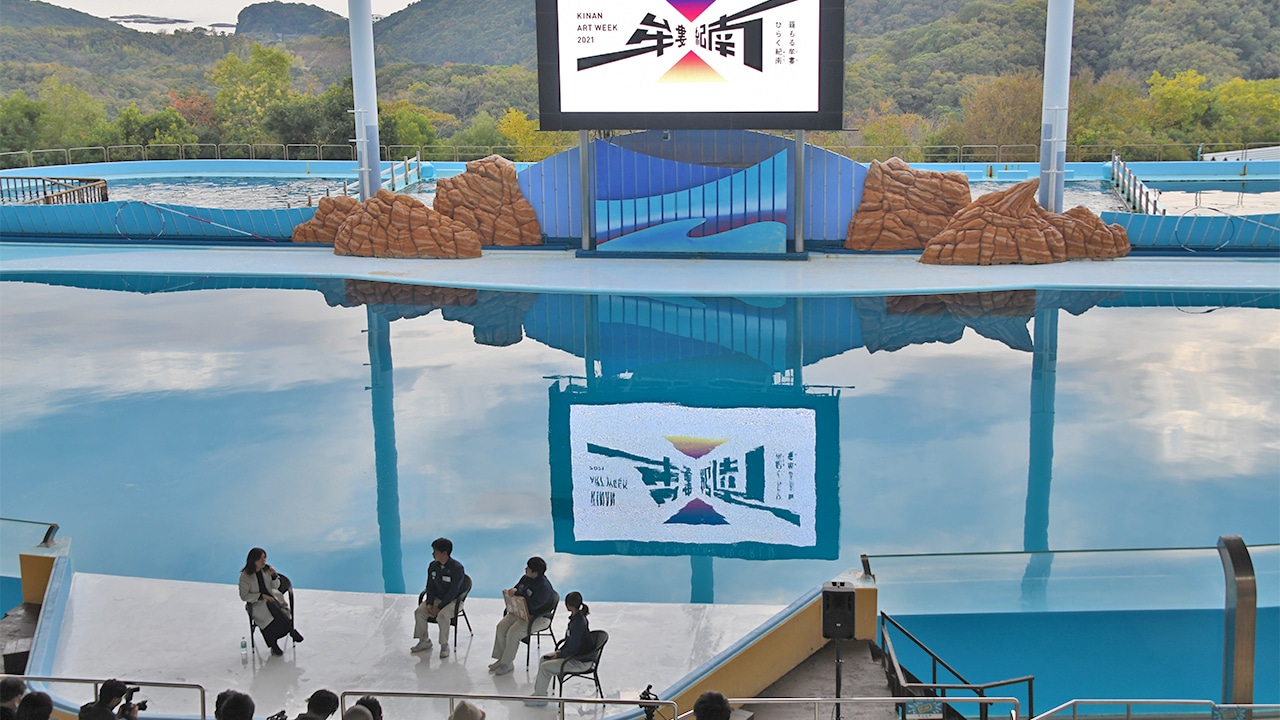 [Archive Video] Adventure World × Kinan AW Special Program "Special Talk with Artist Ai Hasegawa"
[ Adventure World × Kinan Art Week Special Program ]
On Thursday, November 18, 2021, during Kinan Art Week, a special conversation was held between Ms. Ai Hasegawa, an artist who exhibited her works at Adventure World, and the Adventure World keepers.
The event took place on a special stage at Adventure World's Big Ocean, which is also the stage for the dolphin show.
An informal meeting between Ms. Ai Hasegawa, who has been working with human and animals for a long time, and a zoo keeper who loves animals like a nanny.
This is a very rare opportunity to hear about the concept behind Ai Hasegawa's work and the challenges of raising animals.

<Event Outline>
Date: November 18, 2021 (Thursday), 3:00 p.m. – (about 1 hour)
Place: Special stage in Adventure World Big Ocean
*For more information about Ai Hasegawa's exhibition, click here.