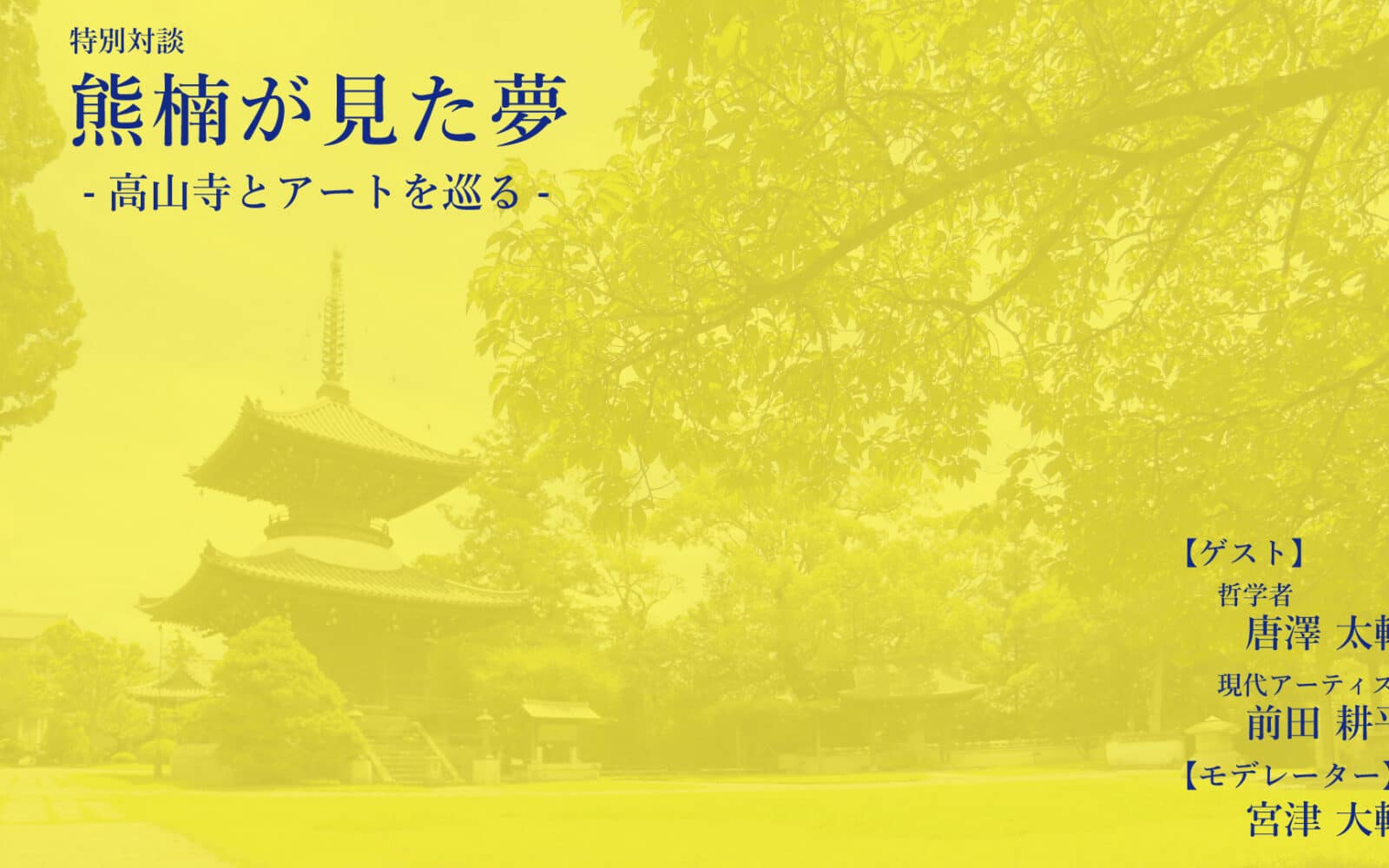 [Archived Video] Special Dialogue: "The Dream Minakata Kumagusu Saw: A Tour of Kozanji Temple and Art
*Please note that some of the audio may be inaudible due to poor signal quality and microphone malfunction. We apologize for any inconvenience this may cause.
[ Kinan Art Week 2021 Related Projects ]
– Let's ask Dr. Taisuke Karasawa, a philosopher and Minakata Kumagusu researcher –
Minakata Kumagusu's resting place, Kozanji Temple.
Kozanji Temple was founded by Kobo-Daishi Kukai, and is lined with various halls, including a multi-storied pagoda built in the Edo period. In the cemetery overlooking the sea, Minakata Kumagusu, known as a giant of knowledge, is laid to rest. In addition, many archaeological materials such as "Kozanji-style earthenware" with oshigata-mon and yoriito-mon patterns have been excavated from shell mounds in the precincts.
At Kozanji Temple, which has been protecting Tanabe, coordinated by Daisuke Miyatsu, a talk was given by Taisuke Karasawa, a philosopher and cultural anthropologist, and Kohei Maeda, a contemporary artist whose works are related to Minakata Kumagusu and represent the ancient Jomon layers of Kozanji Temple.

*For more information, including guest profiles, click the link below.