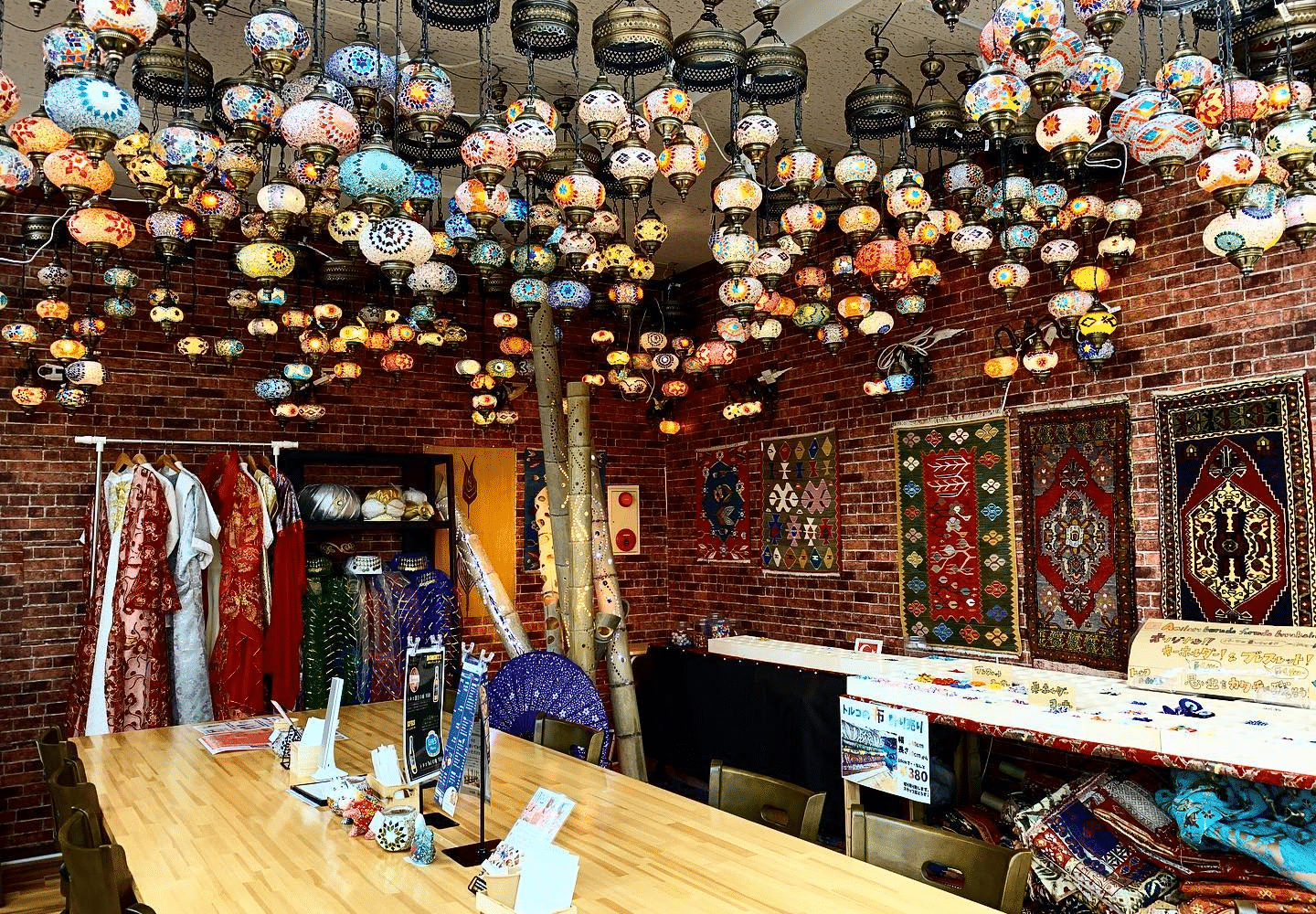 #34 Nurturing the Future of Our Region -Art and Learning-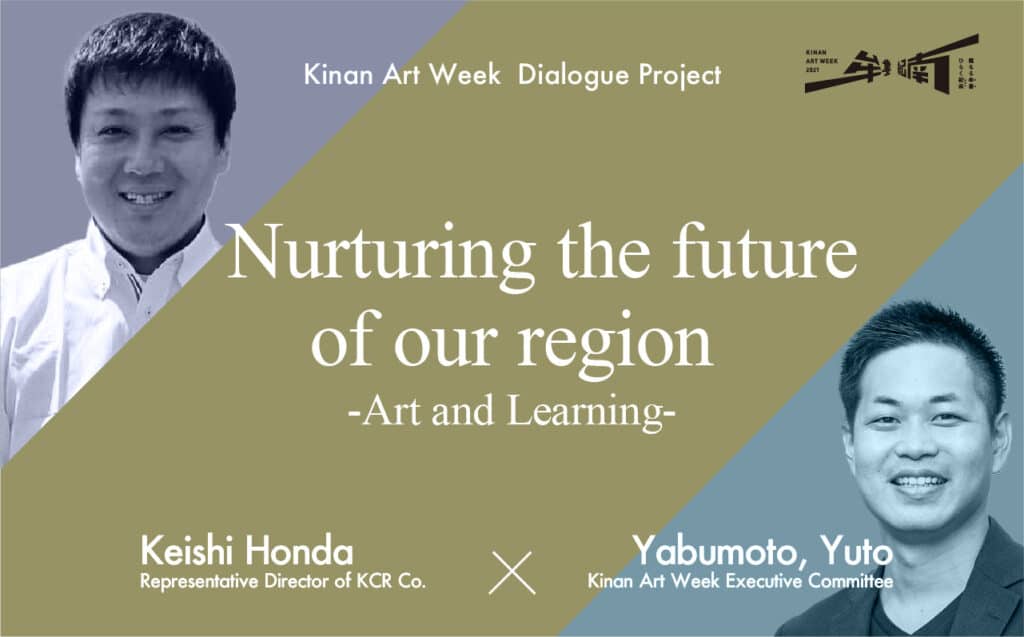 ◆Kinan Art Week Dialogue #34
<Guest>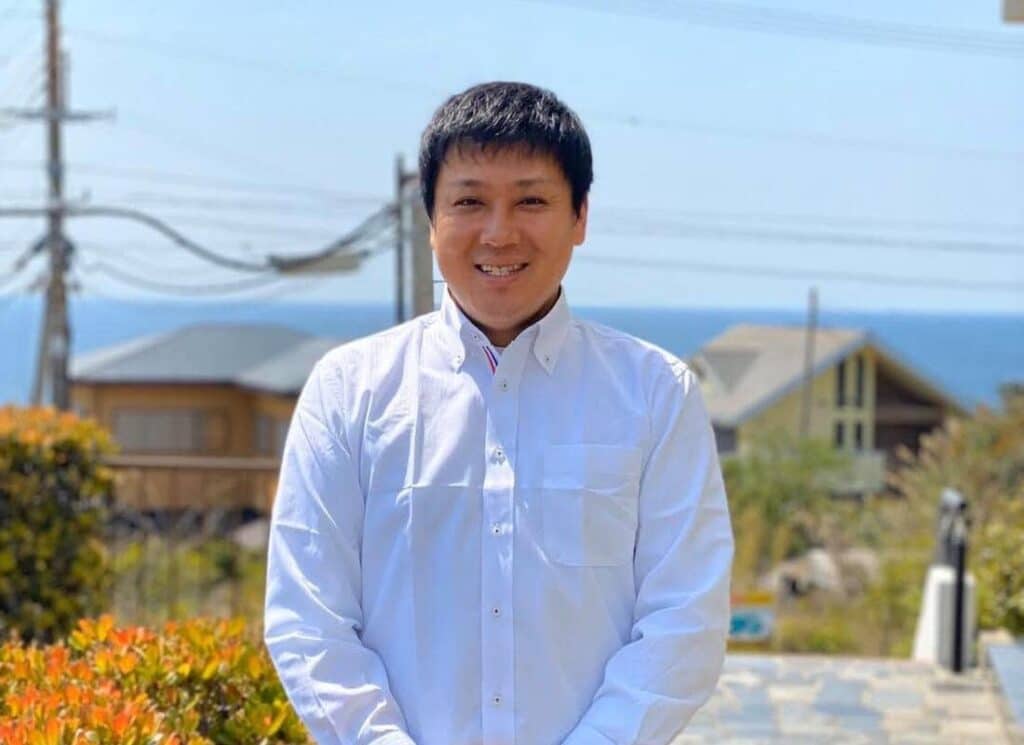 Representative Director of KCR Inc
Keishi Honda
Born in Kushimoto town, Wakayama Prefecture. He runs a Turkish café-restaurant "Tsumugi Café" (Shirahama town) and a book and Turkish bazaar "Taiyou no Café" (Kushimoto town). He is also involved in the wholesale and retail of Turkish products, the development and sale of souvenirs, the import and export of products to and from Turkey, and support for the entry into and export from Turkey. As the President of the Wakayama Turkish Cultural Association, he continues to work for the future of relations with Turkey.
<Interviewer>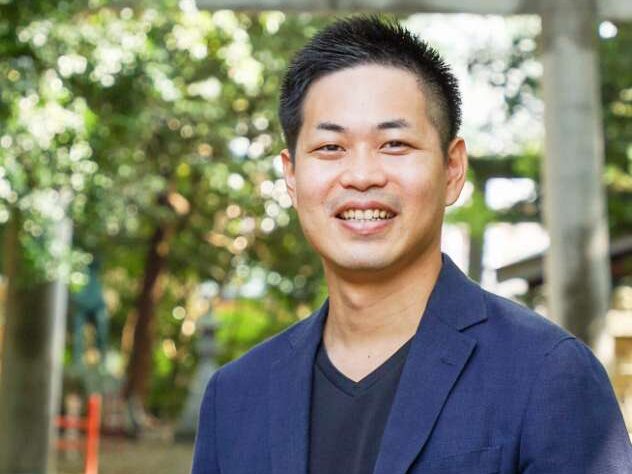 Yuto Yabumoto
Kinan Art Week Executive Committee Chair
<Participants>
Mariko Sugi
Vice-chairman of Kinan Art Week
Manabu Shimoda
Executive Director of Kinan Art Week
<Editing>
Kinan Editor by TETAU
https://good.tetau.jp/
Nurturing the Future of Our Region -Art and Learning-
Table of Contents
1. Introduction of Mr. Honda
2. Encounter with Turkey
3. Mr. Honda's many projects
4. The future of tourism
5. The future of the region and learning
ow to enjoy Kinan Art Week


1. Introduction of Mr. Honda
Yabumoto:
We understand that you are involved in a number of projects. Can you give us some background regarding them and what you are currently doing?
We would also like to talk to you about how we can build the future of Kinan.
We have an image of Shirahama, but you are actually from Kushimoto.
Mr. Honda :
That's right. I grew up in Kushimoto until high school. I went to Koza High School. It's not there any more, though*.
*The school closed in March 2019.
Yabumoto:
How did you come to Shirahama from Koza?
Mr. Honda :
I was born and raised in Kushimoto and then went to a vocational school in Osaka. I think education is really important now.
I was just a pure idiot (laughs). I didn't study properly. I was in a band. I spent my life doing stupid things with an attitude.
Yabumoto:
So you were a band member?
Mr. Honda :
We're like an extended drinking band (laughs).
When I was 23, I thought, "I should get a job," so I started looking for a job, but I didn't know what to do (laughs). I was so naive that I decided to work for the first company that offered me a job at Hello Work, and the second company offered me a job, so I worked for an advertising company printing flyers for about three years. I had to do a lot of door-to-door sales to achieve sales, and there were days when I worked from 5am to 3am. I thought it was a baptism of fire for the way I had treated society (laughs).
But when I thought about the future, I looked at the people around me, and I felt that it would be a bit difficult to be like them.
So I thought about how I could get my life back after having looked down on society. I thought maybe I should study and become a civil servant, but the answer was probably to start my own business.
So I went to Tokyo and set up my own company.
Yabumoto:
What was the company?
Mr. Honda :
It was a system development company. I couldn't write programs, so I sold the products of the company I had invested in until the programs were completed. I was only confident in my sales skills, so only sales grew. But I had a falling out with the people I was working with, and the company was dissolved even though it was profitable.
After that, I couldn't give up, so I set up another company that dealt with advertising for restaurants. I got a lot of contracts there too.
Yabumoto:
Mr. Honda certainly has the face of a salesman. Truly, the salesmen in Tokyo are excellent. (laughs).
Mr. Honda :
It's incredible, isn't it? Salesmen in Tokyo have a strong heart.
Yabumoto:
I'm not so sure about that either. They're too good to be true, so they sell products to big Japanese companies that are really optimal or unknown. This may be the cause of Galapagosization.
Sorry, we've gone off topic.
Mr. Honda :
Not at all.
That new company lost most of its contracts after the Great East Japan Earthquake.
A sushi restaurant in Ginza was razed to the ground. At that time, there were a lot of harmful rumours. People were in a state of self-restraint, and it was considered "bad" to eat out.
The company was in the black, but I came back to Kushimoto.
For a while I had nothing to do and I was down in the dumps, but then I decided to do something. Eight years ago I set up my current company.
Sugi :
We couldn't even do TV advertising at that time.
Mr. Honda :
That's right. It was bad luck. But now I think that luck is a matter of daily conduct. I've never seen a person who throws rubbish on the street become a successful person. You can get money for a while, but you will never be happy.
12. Encounter with Turkey
Yabumoto:
What did you do at first when you came back to Kushimoto?
Mr. Honda :
I didn't want to destroy companies anymore. I wanted to create a company that would be useful to society, but would also not fail.
While I was thinking about it, I noticed the good relationship between Kushimoto and Turkey. I wondered if there was any business there.
I went around the shops in the prefecture, but there were no shops that dealt in Turkish products yet, so I started a company with the intention of importing Turkish products. As the number of miscellaneous goods increased after a year, we opened a cafe in Shirahama that handles Turkish miscellaneous goods.
Yabumoto:
That's what the "Tsumugi Cafe"* is today.
*Opened in 2014 http://kcrjp.com/tsumugi/
Mr. Honda :
Yes, two and a half years ago we opened "Taiyou no Cafe"* in Kushimoto.
*Opened in 2019 http://kcrjp.com/taiyocafe/
Yabumoto:
Where do you sell your products other than in cafes?
Mr. Honda :
Basically within the prefecture. We also sell Turkish goods and soaps at a service area in Kishiwada (Osaka).
Yabumoto:
It must be difficult now.
Mr. Honda :
Yes, it is. But even without this Corona pandemic , the souvenir industry has gone completely downhill.
We are now working on a cultural project with Turkey. In the course of these activities, we have published a picture book about the Ertugrul* in Turkey.
Thankfully, the Ministry of Foreign Affairs, the Turkish Embassy and the Japanese Embassy in Turkey have taken notice of our work. They are using it as a teaching tool for history.
I read the book to the children once a month at Taiyou's Cafe in Kushimoto. The author of the book is actually my wife (laughs).
Yabumoto:
I see!
※Ertugrul: In 1890, the Ertugrul was sailing off the coast of Kashinozaki on Oshima Island, Kushimoto Town, when it encountered a typhoon and lost its freedom of navigation due to the fierce waves and strong winds. The ship, which had been revered by sailors since ancient times, struck the reef. The inflow of seawater from the damaged part of the hull caused the engine to explode, resulting in the death of 587 men, including Rear Admiral Haussmann, and only 69 survivors.
The people of Oshima worked tirelessly to rescue and care for the survivors and to search for and recover the bodies of the martyrs.
Source: Kushimoto Town Websit
https://www.town.kushimoto.wakayama.jp/gyosei/kokusai-koryu/turkey.html
3. Mr. Honda's many projects
Yabumoto:
What do you plan to try next?
Mr. Honda :
I'm turning 40 next year, and I think that when you turn 40 your body starts to get weaker (laughs). So I'm going to fight on the basis of what I've developed in my 30s and what I've set up.
Yabumoto:
Do you have any projects in mind, based on what you have been doing in the network?
Mr. Honda :
I do. Now we are making an online map of Shirahama.
Yabumoto:
What kind of work do you do?
Mr. Honda :
This is an online simulated tourism experience. We wanted to create a "Nanki Shirahama that you can enjoy at home". I didn't want to charge money for it, but I wanted to give people who spend their whole lives without knowing about Shirahama a simulated experience so that they can get to know it. And when they want to go on a trip, we wanted them to choose Shirahama as an option.
Yabumoto:
So you've done a lot of different things, and you're using that network.
I've been the Secretary General of various Chambers of Commerce. Once you've done that, it's a lot easier to do things.
Mr. Honda :
Yes, it is.
I have done four crowdfunding projects in the past year. I have donated picture books for the Ertugrul, frozen deliveries for Shirahama restaurants, and created an online map of Shirahama. Now I'm working on a project in Kushimoto called "Marugoto Kushimoto Rocket", which is a space-themed food tour to the whole country.
Mr Yabumoto:
You are truly a producer for the Kinan region.
Mr. Honda :
That might be the role.
The most important thing I have gained from these projects is the people.
When we did the first crowdfunding, we almost lost the project because we were like, "He's saying something".I said to myself, "I can't let this project disappear," and I did my best to invite people to join the project, and I got one person who was willing to do it (laughs)..
The sooner I get one person who says they'll do it, the better. From there, more people will say "I'll do it, too".
But even if you know each other from the start, it's still difficult to get people to say "let's do this together".
Yabumoto:
Do you ever get into fights?
Mr. Honda :
Of course.(laughs)I didn't hear you ask that.
It takes a lot of energy and effort to put it all together, but once you've done it once, it's easy to do it again.
That's why when I say I'm going to do something new, they say they're going to do it too, without even looking at the project. It's great that we have that kind of relationship.
Yabumoto:
It's wonderful. You're like a big brother that everyone can rely on.
Mr. Honda :
No, no, not at all. It's more like I'm everyone's little brother and they're looking after me.
4. The future of tourism
Yabumoto:
By the way, people say that tourism is an export industry, but I don't think so .
We also have to talk about the physical* aspects..
In terms of exports, I am thinking that we could integrate the export of primary and secondary products* and tourism into a new concept. Since the vulnerability of tourism has been exposed by Corona, we believe that there is a need for a slow and steady change in the industrial structure, starting with Shirahama.
*Primary products: unprocessed products in their raw form, such as foodstuffs, agricultural and mineral raw materials, and fuels. These include rice, wheat, sugar, copper, tin and petroleum.
*Secondary products – products processed from unprocessed agricultural, fishery and mineral products. Source: Kojien
Mr. Honda :
That's right. You have to move your own body.
I'm working on an online map that I'd like to be able to do using VR goggles, not that I think it'll be well received because VR goggles themselves aren't widely used. However, I think it's a way of seeing what's next.
For example, I want to create a farm on an online map.
We're going to have an owner system, and we're going to grow real crops, like a breeding game. You can experience the harvest and give the produce as a gift. In a supermarket, a piece of lettuce costs 50 yen, but on an online map, you could sell it for 500 yen.
Yabumoto:
I'm sure we can raise the price even more.
Mr. Honda :
It's not just about the value of the lettuce. If we can think of selling the process of how the lettuce is made, we can add value to it.
Yabumoto:
It's all about how to create a situation where people want to go and experience it, no matter how much they have to pay. I think the higher the price, the better.
I really like the farm map and all that. As I was saying a little bit earlier, I'm really focusing on the primary and secondary industries. I think we have to focus on that.
Rather than imitating Tokyo, I believe that the only way for the region to survive in the future is to reassess the value of Kinan here and create something that can be exported to the whole world.
Mr. Honda :
There is a way for only individuals to survive. But it's not a way to make the community itself happy.
Yabumoto:
That's right. It would be easier for me to run away and live abroad. But I don't think it's right for a human being to do that. It's a question of my sense of beauty.
Mr. Honda :
I understand that very well.
Yabumoto:
Anyway, the first thing is agriculture. I think farmers are the key people. I think that local governments should focus their policies on them. As a practical example, municipalities where the population is decreasing but the inhabitants' tax is increasing have in common that they are devising primary industries such as agriculture and focusing on exports.
There are cities, towns and villages where agriculture is the driving force of the region, such as Sarufutsu scallops in Hokkaido (*) and Kawakami lettuce in Nagano*. Wakayama Prefecture is a kingdom of fruit trees and a strong region. So I think there is more we can do in terms of agriculture.
※Scallops from Sarufutsu Village, Hokkaido
Reference: Ministry of Land, Infrastructure and Transport, Hokkaido Development Bureau, Wakkanai Development and Construction Departmen
https://www.hkd.mlit.go.jp/wk/douro_keikaku/vadrmd00000009nl.html
※Lettuce from Kawakami Village, Nagano Prefecture
Reference: Kawakami Village Offic
http://www.vill.kawakami.nagano.jp/www/contents/1001000000040/index.html
We recently had a chat with lettuce farmer Mr. Endo* about this and other issues. This will be published in a dialogue article, which we hope you will enjoy.
※Kenji Endo, from dolphin trainer to vegetable farmer
Kinki Agricultural Administration Bureau
https://www.maff.go.jp/kinki/tiiki/wakayama/torikumi/img/202103endou/endou.html
5. The future of the region and learning
Yabumoto:
What do you hope to achieve with Kinan in the future?
Mr. Honda :
There is some self-interest regarding that topic.
I have a three-year-old daughter, and I want her to stay here. I'm thinking about what I need to do to make that happen. There are many things, but I think she needs a private school.
Yabumoto:
I see. A school.
Mr. Honda :
My family and I once went on a tour of a private school in Wakayama City and I felt that the teachers were more passionate than the public ones.
If talented people come from those people and the local area develops, my daughter doesn't have to leave. If we don't have talented people, we won't be able to create innovative jobs.
The only options left to live locally are to become a civil servant, work for a local company or become a sole proprietor.
Yabumoto:
I think about the schools, as well . I have three children.
Mr. Honda :
I see . When you think about your child's future, you may be wondering what to do about school. Wouldn't it be nice if there was more choice in local schools?
I think it's such an acute problem.
Public schools have their own merits. I'm not denying that. It's just that there are not many options.
Yabumoto:
Why don't you produce one , Mr. Honda?
Mr. Honda :
No, no, no, That's a bit much for me to handle. You'll get burned if you start carelessly.
Yabumoto:
Why do you not want your daughter to go outside?
Mr. Honda :
Well, because she's cute (laughs). That's all. I want my daughter to be happy.
Yabumoto:
I don't know if you could say people are happy going to the city.
Mr. Honda :
When you're a teenager you want to go to the city, but when you're in your 40s you want to come back to your hometown. But I can't come back because there are no jobs.
If you have a job, you can always come back. I would like to increase such options.
Yabumoto:
I've been to all the cities, especially abroad, and I don't want to go to the cities anymore.
Mr. Honda :
The city is no different from anywhere else.
Yabumoto:
Right?
Also, I myself would like to see a well-stocked library in addition to the school.
I can't build a school, but I would like to build a museum and a library (laughs).
We need schools for your children to live in Shirahama, but we also need to have a more substantive discussion.
Mr. Honda :
In that sense, I think employment is the key to getting people to stay in the area. There must be a place to work first and foremost, and there must be a way to survive.
Yabumoto:
If you don't earn money, you can't do anything about it.
Mr. Honda :
When I went to Kushimoto recently, I've been asking a lot of people around me.
That's what we do, we list the vacant houses. The town of Kushimoto has the highest rate of increase in vacant houses in the prefecture.
Yabumoto:
So, by making a list, you might be able to put it to good use.
Shimoda:
I used to work on the use of empty houses in Tanabe.
Not only in Kushimoto, but if we can make a proper list of vacant houses, there is a possibility that we can make use of them to create a system to earn money.
Mr. Honda :
It seems to me that the time has come for the population of Tokyo to begin to decline.
Shimoda:
Compared to the city, it is much cheaper to rent a house in the countryside. If we can provide the right information, I think people will try to have a second house and live in two different locations.
6. How to enjoy Kinan Art Week
Yabumoto:
This is a bit of an abstract question, but what does art mean to you?
Mr. Honda :
From the point of view of someone who doesn't know anything about art, it's hard to know how to enjoy it. I think it would be interesting if I knew how to enjoy it beforehand.
Yabumoto:
If you look at the work and think "this is beautiful" or "this is moving", that's all that matters.
Shimoda:
It would be easier to understand if there was some kind of how-to on how to enjoy art, but personally I don't think that's how it works. .
Just wait for a minute in front of the work. What do you feel there? I think it's fine to say "I don't like this work" or "I don't understand it".
I think it's a good idea to start by just stopping and looking.
Mr. Honda :
I understand. I'll keep that in mind.
Sugi :
As adults, when we see something, we tend to think that we have to understand it, or that we have to give the right answer in an efficient way.
Mr. Honda :
You are looking for meaning.
Sugi :
That's right.
On the other hand, I think that children will look at a work of art regardless of whether it is contemporary art or written by a famous artist.
I think there are many places in Wakayama that remind us of such feelings. I would like to discover and recognize them, and polish our sensitivity together.
Mr. Honda :
I see. I think it's a positive thing for the town if more and more residents are interested in art and artistic activities.
Yabumoto:
Words can't convey what we want to convey, so we make images and art. That's what I want people to feel and enjoy. Lastly, is there anything you are expecting from us?
Mr. Honda :
I think it's important to have a workable environment in order to make the city a good place to live. I think there are many things that need to be done to get there, such as the education of children.
It would be great if we could get more people who like art in this city in that sense.
We also want to take a broad definition of art and let people experience art.
Yabumoto:
Thank you for your time today.
<Related Articles>