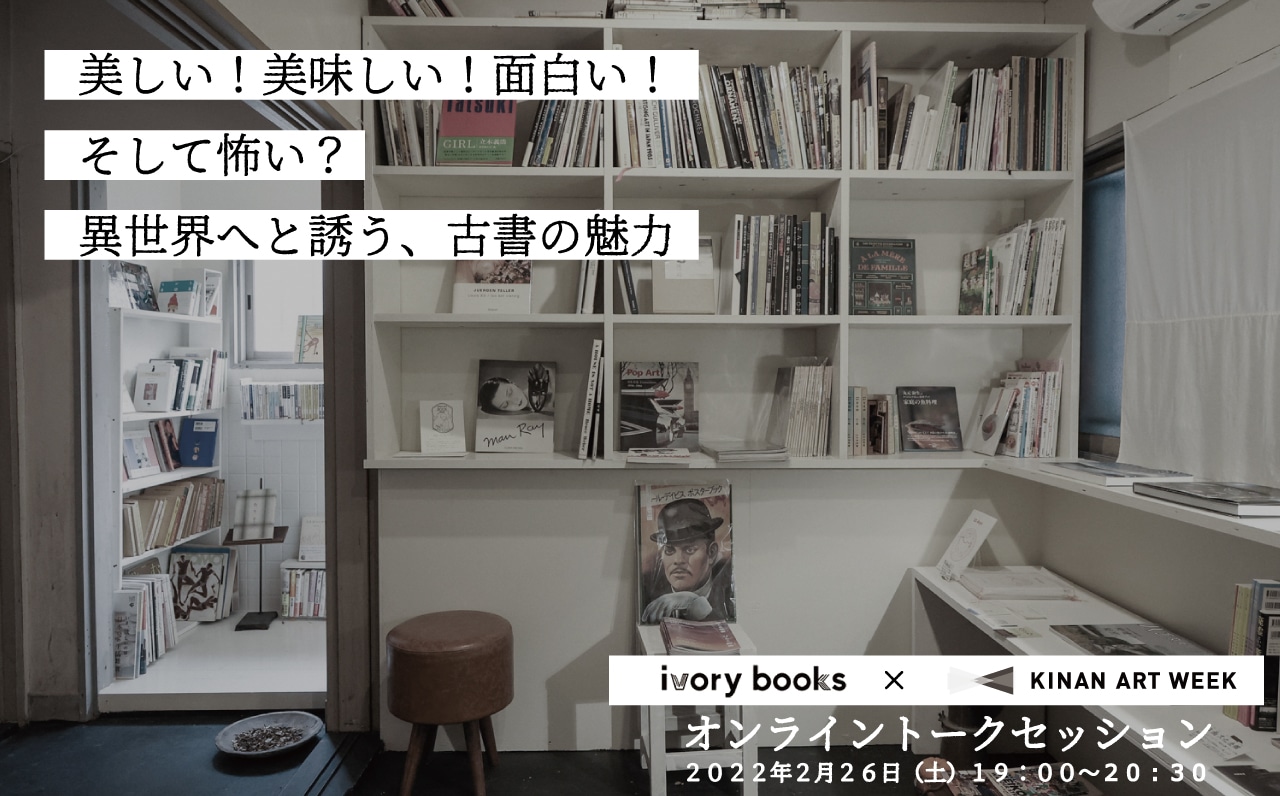 [Archived Video]Talk Session : Beautiful! Delicious! Funny! And scary? The fascination of old books that takes you to another world
KINAN ART WEEK, spin-off project!
We held a talk event about old books with ivory books, a small bookstore in Nanki-Shirahama, which organized a joint project of art-related books called "Kinan Art Book Week" when the 2021 Art Festival was held.
Nakamura, the owner of ivory books, and Professor Miyatsu, the artistic director of Kinan Art Week, met and hit it off during Kinan Art Week 2021.
Sometimes beautiful, sometimes delicious, sometimes funny, and sometimes scary? Two people who are fascinated by the world of antiquarian books, which seem to invite you into the depths of another world, talk passionately about them.
Not only exhibition catalogues and photo books, but also various art-related books, food-related books, and even Onihei Hankacho!
Please enjoy the talk between the two of them, who are both full of love for books, and who could not fit in 90 minutes.