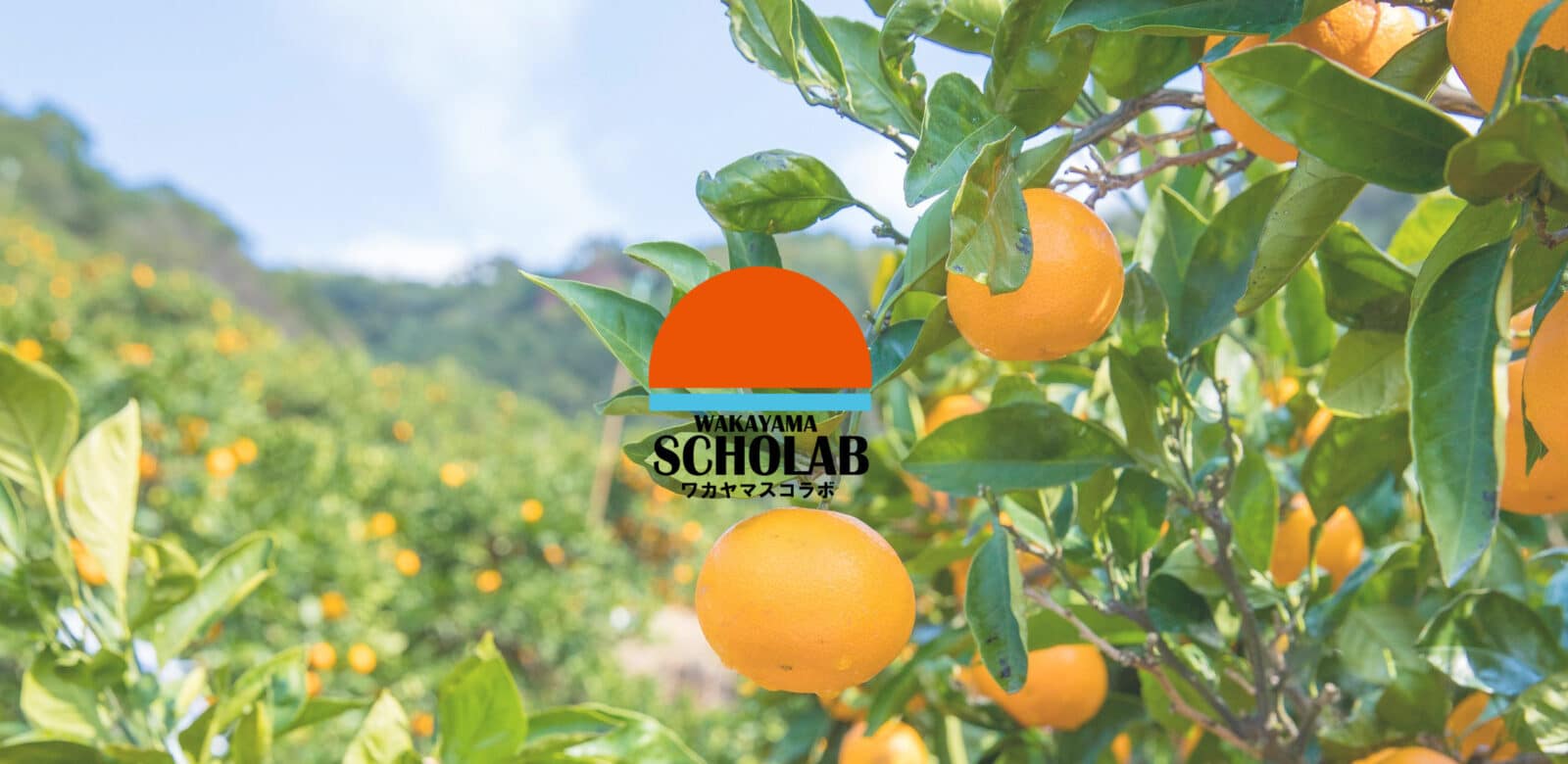 Wakayama scholab x Kinan Art Week
Wakayama scholab's Parent-Child Workshop『Mikan Classroom』in Tanabe City
Sunday, October 16, 13:00-17:00
Akizuno Garten
Capacity20
Participation feeChild 500yen, Adult 1000 yen(Cash Only)
Joint project with Kinan Art Week 2022 Mikan Mandala!
The workshop will be held for parents and children to learn together and deepen their exploration. After conducting fieldwork in a nearby mikan field based on the research topic to be presented on the day of the workshop, each team will be divided into adults and children, and each team will conduct a workshop using mind maps. At the end of the workshop, participants will present the results of their research to each other and share deeper learning.
Event: Parent-child Workshop [Mikan Classroom] Vol. 2 – Let's experience the learning of inquiry! ~ ~ (in Japanese only)
Date: Sunday, October 16, 13:00-17:00
Location: Akizuno Garten and neighboring mandarin orchard https://agarten.jp/
Address: 4558-8 Kami-Akitsu, Tanabe, Wakayama 646-0001 https://goo.gl/maps/bDsv1E4yiqneRvDd6
Target: Elementary school students and their parents (children around elementary school age are also welcome to participate)/ Adults only are welcome to participate.
Fee: Children 500 yen Adults 1,000 yen (payment in cash on site)
Organizers & Facilitators: Kyoko Sengoku and Hiromi Kosada, Wakayamasco Lab. 
Capacity: About 20 people, will close when full.
What to bring: Writing utensils and drink Clothing: Comfortable clothes (we will go to the mandarin oranges field during the workshop)
Meeting place: In front of Cafe "Valencia Hatake" in Akizuno Garten

<Timeline> 12:45 Venue opens
13:00 Event begins (30 minutes)  ~Introduction of inquiry learning, self-introduction time for each participant, and presentation of the theme
13:30 Walk in a nearby mandarin orchard (2 hours including before and after transportation) 15:30 Summary of exploration study (30 minutes)
16:00 Presentation (30 minutes) 16:30 Reflection and summary (30 minutes)
17:00 Dismissal In case of rain, the workshop will be held indoors at Akizuno Galden. *During the workshop, there is a possibility of driving to a nearby mandarin oranges field. (Currently, the location of the mandarin orchard is being finalized.

Images from Previous Workshop in Aridagawa-cho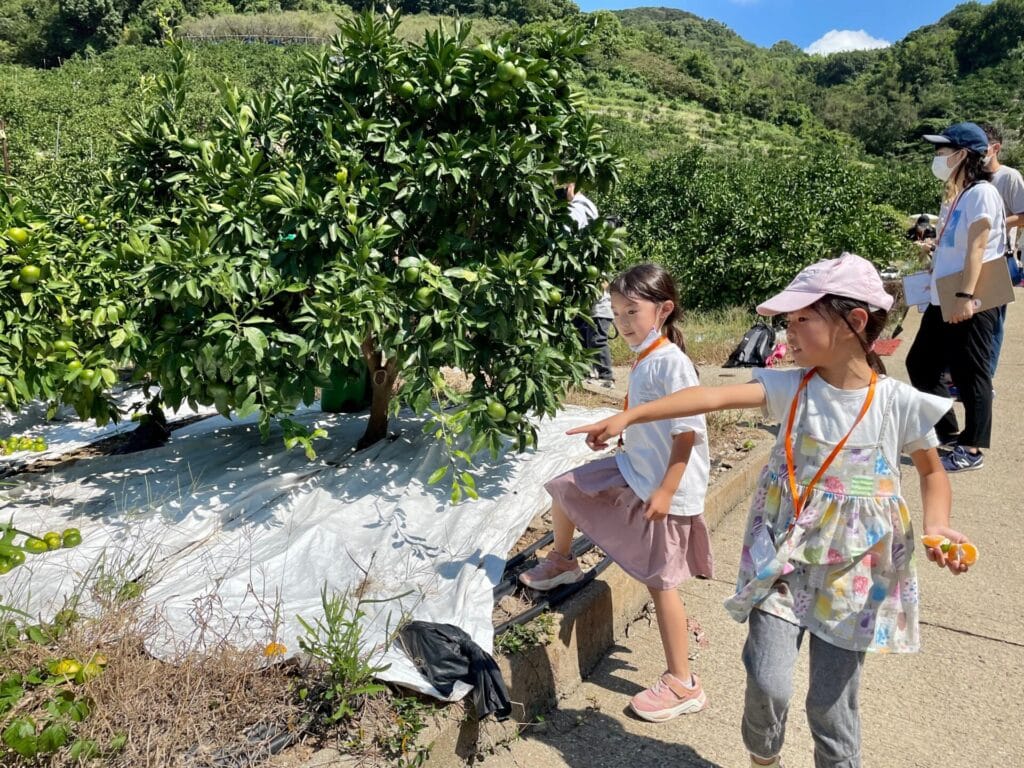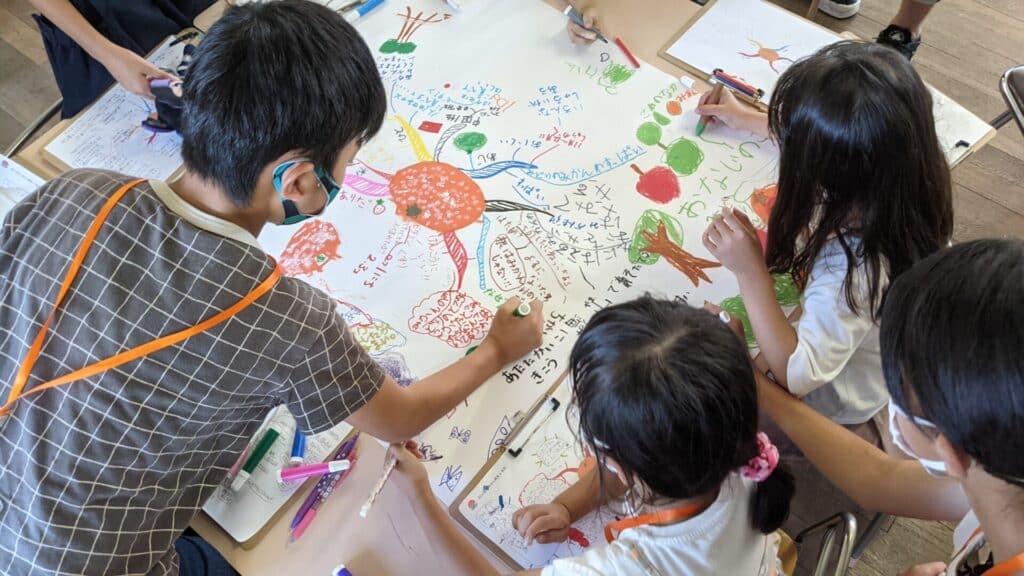 Wakayama scholab
From July 2021,Kyoko Sengoku and Hiromi Kosada work for establishing a bilingual & glocal (global+local) primary and junior high school in Wakayama with the vision of "Learning for human & urban well-being."
Keywords include "Project based inquiry learning," "food learning," "nature and cultural experience," and "global and local perspectives," designed in a way that explores, practices, and collaborates with Wakayama's rich nature, culture and history.

"Mikan class"-Inquiry parent-child workshop 2021
"GLOCAL KIDS CAFE -Singapore Edition-" -connecting children in Wakayama and the world 2021
"Wakayama x Education" online talk 7 sessions 2021-2022