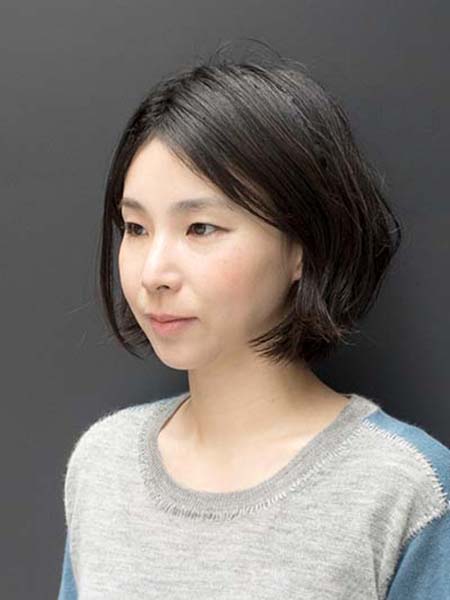 Ai Kawano
Born in Shiga Prefecture in 1980, she completed her postgraduate studies in dyeing and weaving, at Kyoto City University of Arts, in 2007. While studying at Kyoto City University of Arts, she studied at the Royal College of Art as an exchange student. Currently a full-time lecturer at Kyoto University of the Arts, Department of Arts and Crafts. Major exhibitions include "Soft Territory" (2021) in commemoration of the reopening of the Shiga Museum of Art. https://aikawano.com
"Kotomono foreign object" (2021)

"Kotomono" is an archaic word meaning "foreign object, or others", and pearls are formed when a foreign object enters the shells and thousands of layers of crystals form to enclose the object. Pearls are also said to be the jewel that lies at the junction between this life and the afterlife. Inspired by the similarity between Kawano's own experience of pregnancy and that of the production of pearls, this work explores the relationship between "infants and pearls", and the cycle of the life and memory of humans.

Open 365 days

10:00-20:00

Free

The Pearl Building is a commercial center that still stands in front of Shirahama Station. It used to be crowded with honeymooners, tourists and local people, and the special pearl products from Shirahama were very popular. In the near future, the building, which now retains only a few vestiges of days gone by, a new generation of owners will soon take over the building, and they are expected to revive the formerly bustling atmosphere.

" | " (2021)

Ai Kawano uses a variety of media, including fabric, glass,antuque and photography to create works related to memory, time, and changes in the value of places and people. Kawano's grandfather was the founder of the long-established Hotel Koganoi in Shirahama Onsen (a hot-spring resort), and Kawano spent many summers in the coves of Shirahama during her childhood. This new work is a sequel to the work we presented in 2018, installed in 6 places in the Shirahama area, makes use of the neon signs that shone on the roof of the hotel at the time.

Open 365 days

Lighting from around the evening

Free

Nanki-Shirahama is a tourist destination blessed with natural beauty and many attractive ingredients. The white sand beaches offer the chance to swim with tropical fish, and the Kuroshio Current which flows offshore provides a mild climate all year round. The town has been reputed as a therapeutic hot spring resort since the Manyo period (710-794) and is dotted with many hot spring inns and day-trip bathing facilities. In recent years, the town has become the focus of much attention as a mecca for work and holiday ('workcation'), thanks to the spread of information and communication technology.