Mikan Dialogue Vol.4 『The World Becoming Super-Artistic – From the Effort at the Aomori Museum of Art-』Video and Text Archive
This is the video archive for the online talk session "Mikan Dialogue vol.4 " held on Aug. 26, 2022.
Date: Friday, 26 August 2022, from 19:00 to around 21:00
Place: Online
<Guest Speaker: Takehiro Okuwaki>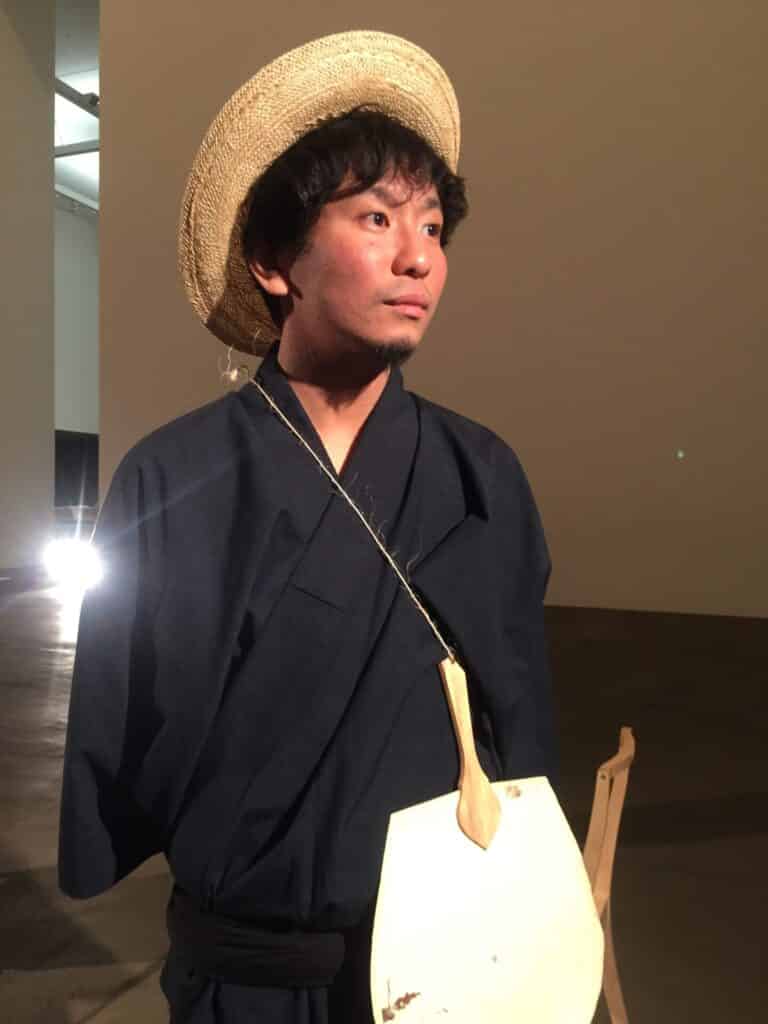 Born 1986, Saitama. Curator at the Aomori Museum of Art. After working as art coordinator at Kyoto Art Centre and curator at Ohara Museum of Art, she has been in her current position since 2014. Interested in creating places of mutual support between form and life, using various museum activities and curatorial practices as a starting point. Major projects include 'Cave of Light' (2014-15, KYOTO ART Hostel kumagusuku), 'Aomori EARTH2016: Roots and Roads', 'Agros Art Project 2017-18: Harvest of Tomorrow', 'Aomori EARTH2019: A Place to Cultivate Life: Agriculture Opening the Future of Art" (all at Aomori Museum of Art), etc. Daily dialogue with PUMPQUAKES in 'Museum after 5.67 billion years' (https://www.liekoshiga.com/program/1052/). Currently working on the project 'Museum Composting Project' at the Aomori Museum of Art.
<Interviewer: Yuto Yabumoto, Chairperson of the Kinan Art Week Executive Committee>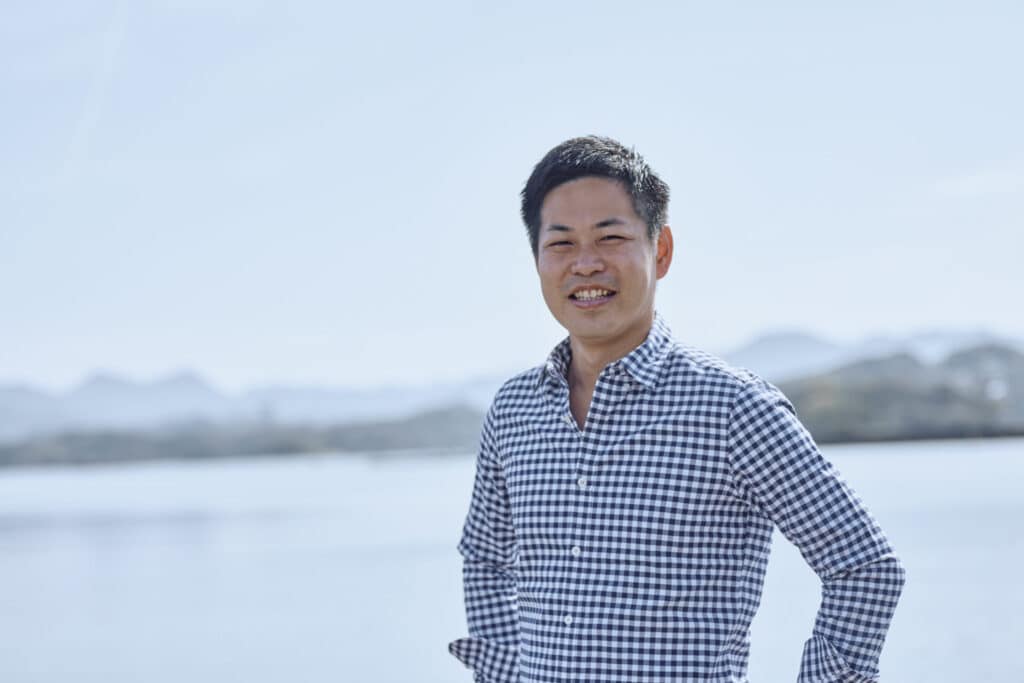 Born 1988, Kinan region, Wakayama Prefecture. For more than ten years, she has lived in Cambodia, Laos and other countries, providing grants and exhibition support to art collectives and other organisations in various regions. She is currently studying anthropology, folklore and contemporary art in the doctoral course at Akita Public University of Fine Arts and Music, with an interest in myths, legends, fables and folklore of the Asian region. Major exhibitions include Kinan Art Week 2021, Zoomies: Contemporary Art from the Mekong Region (Osaka) and Anarcho-Animism: Life in the Mekong (Miyagi, from 20 August this year).
<Interviewer: Manabu Shimoda, the Kinan Art Week Executive Committee>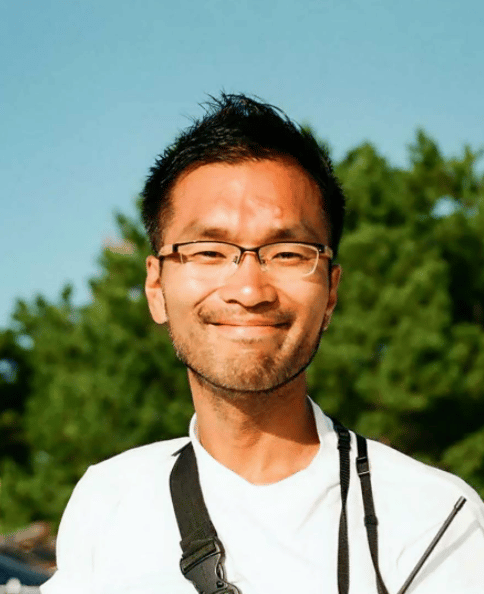 Born in 1980 in Nishinomiya City, Hyogo Prefecture, Shimoda
moved to the Kinan region of Wakayama Prefecture four years ago and has been involved in various projects while connecting diverse people, goods and things in the region. He is involved in all aspects of the Kinan Art Week, from planning to operation, and provides behind-the-scenes support as secretary-general.
---
Mikan Dialogue Vol. 4
"The World Becoming Super-Artistic: Initiatives at the Aomori Museum of Art'
Table of Contents
1. Introduction
2. Aomori Museum of Art, Mr. Takahiro Okuwaki, Self-introduction
3. In a World that is Becoming A Museum
4. Degrowth and Museums
5. Resisting Re-magicisation
6. Agros Art Project 2017-18: Tomorrow's Harvest
7. Aomori EARTH 2019: A Place to Cultivate Life
8. Anti-museums and 'Fields'
9. Museum Composting Project
10. General Museum
11. Talk Session 'What is an Artifying World?'
1. Introduction
Shimoda:
Good evening. Thank you for joining us at this busy time on Friday. We would like to start the Kinan Art Week 2022 Mikan Collective Mikan Dialogue Vol. 4 from now.
The Mikan Dialogue has been held three times so far. We have been promoting the Mikan Collective with the participation of many experts, various practitioners and farmers as well as art professionals.
This year's exhibition was about mikan, so we talked about mikan, things unrelated to mikan, and the relationship between art and mikan.
We have invited some very interesting and wonderful guests for this fourth edition.
As the title says, "The world of hyperartistic Art, from the initiatives at the Aomori Museum of Art", we would like to welcome as our guest Mr. Takahiro Okuwaki, curator at the Aomori Museum of Art (*). Now then, please give a warm welcome to Mr Okuwaki.
*From the Aomori Museum of Art website.
Okuwaki:
Hello, I'm a member of the board and I'd like to say hello. Thank you for having me..
Shimoda:
Best regards. You have quite the collection behind you .
Okuwaki:
This is a museum workroom or, well, a storeroom. (Laughs).
Shimoda:
Does it feel as if you have a lot of your brain on those shelves?
Okuwaki:
It's not so much mine, but the collective knowledge of all the curators, or junk, or something like that. Museum backyards are all like this, probably.
Shimoda:
It looks pretty organised, but in a good way.
Okuwaki:
Thank you.
Shimoda:
Mr. Okuwaki has been involved in various projects as a curator. In doing the Mikan Collective project this time, I have done a lot of research on citrus and agriculture. In the process, I've been feeling that "Aomori is awesome", "Aomori is great", "Aomori is interesting!"
It's interesting, isn't it, just from the title?
I feel a great deal of sympathy and feel that there are good precedents. After listening to your story, we thought it would be nice if we could do something, so we set up this kind of place.
Shimoda:
We are the southernmost tip of Honshu, and Mr Okuwaki is at the northernmost tip. I have a selfish fantasy that we can connect the southern end and the northern end of Honshu and do something interesting.
Okuwaki:
Is there any kind of northernmost or southernmost dispute? Aomori has two peninsulas, the Tsugaru Peninsula and the Shimokita Peninsula, and there is a dispute over which is the northernmost. (Laughter)
Perhaps this is due to the historical background of Aomori being formed from a number of clans, or perhaps it is because things and concepts are not consolidated into one in Aomori. It's interesting that even if you are aiming for something, there is a feeling that it is immediately scattered in each region. It immediately starts to assert its regional character. Something about that might be related to what we are going to talk about.
Shimoda:
On a personal note, when I was younger, I travelled all the way to Aomori on a Youth 18 ticket. Magnificent nature and the Sea of Japan. Even though it's the same sea, the scenery is totally different from the one in Wakayama, where I am now. Especially in the north, the climate brings about different things, but perhaps there are similarities among the differences. I would like to talk about such things while making comparisons.
We will immediately hand over the baton to Mr Okuwaki to talk to you.
2. Aomori Museum of Art, Mr. Takahiro Okuwaki, Self-introduction
Okuwaki:
It's nice to meet you too. I will now proceed with the talk in the form of sharing slides. Today, I would like to talk about 'The world of hyperartistic Arthyper-artisation, from the initiatives at the Aomori Museum of Art'.
I will briefly introduce myself. I don't know why I'm introducing myself with this photo, but I'll start with an explanation of this photo.
In the pre-talk announcement, I was asked for some photos and asked, "Do you have any like this?" So Kinan Art Week brought us this photo, which we had previously posted on Twitter.
This photo was taken in imitation of the outfit of a man called Gisuke Sasamori (*), a politician and explorer from Hirosaki , Aomori , in the late Edo and Meiji periods.
In 2016, I did an exhibition called 'Roots and Roads', which combined contemporary artworks with Jomon-era objects and other objects, using the significance of this Gisuke Sasamori's exploratory work related to what was then known as Japan's 'frontier' as a curatorial hint. This is a publicity image from that time.
Anyway, this is a photo of me dressed as Gisuke Sasamori.
The reason why Gisuke is dressed like this is that he went to Okinawa, Yaeyama and the Nansei Islands with money from the Meiji Government. He was an interesting person who, unusually for the time, went to various places to investigate the local way of life and later became the island governor of Okinawa.
Gisuke also went to the north before the Nansei Islands. He also surveyed the Kuril Islands, and just at that time Japan was reaching out more and more to the so-called Northern Territories.
He had a policy to protect the indigenous people who lived in the Kuril Islands at that time by moving them from the Kuril Islands to Shikotan Island. The government was paying him to go and visit them, so the goverment thought he would say something like 'what a wonderful thing the government is doing', but then this person said
something like 'what the government is doing is wrong'. I think It's amazing.
He openly criticised the government, saying that the indigenous people, who are the Emperor's babies, are suffering because they have been forcibly relocated to an unfamiliar land, and that it is not right to treat them so callously.
Sasamori is criticising the system inside the system, taking it apart and reassembling it into a different structure. Of course, I don't think he does this consciously, but I think his stance is really good.
I'm glad to have unearthed this photo after all these years. It's a long preamble (laughs).
I have been here in Aomori for eight years, since 2014, after working as a coordinator at the Kyoto Art Centre (*) in Kyoto and as a curator at the Ohara Museum of Art (*). I originally studied folklore, archaeology and history at university, so I am better at that than art.
*Kyoto Art Centre : Kyoto, Japan
*Ohara Museum of Art : Ohara Museum of Art, Kurashiki, Okayama, Japan.
So in my artwork, I am interested in collaborating with the surrounding areas, and I have been working on various projects. Broadly speaking, it's something like 'mutual support of form and life, creating a place where we can help each other'.
To create a form is to connect and integrate various elements into one. I think that life, on the contrary, is a movement that disperses them.
I would like to value the ways in which we integrate and the ways in which they are dispersed, finding other values and other forms in a movement of ambivalence (*).
*Ambivalence: having conflicting feelings or displaying conflicting attitudes towards a subject at the same time.
Reference: Wikipedia.
3. In a World that is Becoming A Museum
About two weeks ago, there was a very heavy rainfall in Aomori. The area around the museum was temporarily flooded, and although the rain did not flow into the museum, it made it impossible for visitors to enter.
I was thinking about what kind of situation we are in now within the structure of the museum: 'Before nature, a human-made structure is toothless' and 'It will be incredibly difficult from now on to maintain the museum's structure as it is.'
One thing that comes to mind is that the world presents a museum structure. It's a bit of an exaggeration to say that we have already internalised it, but there is a sense that we have a kind of thin wall around ourselves. You put a thin white mask over your nose and mouth, and sometimes you put a face shield over your nose and mouth, and there is a sense that you have almost internalised a situation where there is a wall around you.
In fact, especially after the earthquake. After the tsunami off the coast of Tohoku, huge concrete walls called seawalls have been built along the coast of the Tohoku region.
When I think about the thin, white wall of the mask that covers our faces and the seawalls that cover the coastal areas of the Tohoku region, I am aware that the world, or rather Japan, is already a wall, a kind of museum structure, in space.
In today's museum-ified world, we believe that museum-related practices in Japan can be a direct means of changing reality from within the world as it is.
In short, the space is structured with walls. Within this structure, the act of exhibition in a museum is to consider the appropriate distance between various objects and people.
We hope that such an act of exhibition will become a direct means of changing reality from within the world as it is.
To be honest, we are still searching for the best way to output and express our ideas… We would be grateful if you could understand the feeling of trial and error in such a "raw" state and listen to our work.
4. Degrowth and Museums
Anyway, I've been experiencing a lot of frustration at the moment, and that's how I came across a book called Degrowth Theory by Serge Latouche (*).
Serge Latouche: French economic philosopher and thinker.
Reference: Kotobank.
He has been active as an economist since the 1960s and 70s, and it was at the international conference 'Dismantling Development, Rebuilding the World', held at UNESCO headquarters in 2002, that he really brought his degrowth theory to the world.
Sustainable development, now called the SDGs, is said to be degrowth in the form of slogans like this SDGs Sustainable Development.
I think it can be summed up in the words of Dr Nakano, who is translating Latouche's book, so I'll have a read.
'In a degrowth society, a society in which all people can live autonomously and cooperatively by reducing dependence on consumer society will be shown. Furthermore, as a basis for a moderate and prosperous society, an ethic of self-regulation, the reconstruction of the commons, the re-creation of the local economy through self-reliant and symbiotic tools, and the construction of a regional circular economy through organic farming and renewable energy are proposed."
It's amazing, the arrival of a degrowth society is already an urgent issue, and I think the world should be like this in the not-too-distant future, and it's like, "Wow, I'm going to follow you for the rest of my life".
Latouche added: "In degrowth, the role of the arts is being emphasised, a subject that will be further developed by many researchers and artists themselves." He also states.
When I take this as my theme and think about it, I think about what museums can do as society shifts towards the arrival of a degrowth society.
But here, at the same time, I wondered about what Dr Latouche was saying.
At the end of the day, you want to expect artists to "re-magicise" there at the same time. I think that 're-magicisation' here includes an expectation for degrowth. Latouche itself, in the context of a degrowth society, is saying that we should return to a material standard of living that is commensurate with ecological reproduction, and we are going to repackage that once more with the word 're-magicisation', and then we will come to the final summary.
This re-magicisation is said to underlie the earlier 'de-magicisation'. The scholar who says 'de-magicisation' is Max Weber (*). He says that we are subject-knowing and rationalising, in short: "We have to focus on rationalised knowledge to think and act, and that is de-magicisation in the liberation of the world from magic".
*Max Weber (1864-1920): German sociologist, political scientist, economic history and economist (New Historical School).
Reference Wikipedia.
I think here that de-magicisation and re-magicisation are actually the same hole in the ground. This means.
I think that there is not that much difference between subjectivising, or setting up the world in one's own thinking, and in the sense of palpating this world, such that spirituality can be completely secular.
Neither of them seems to be saying anything meaningful. This is why I think that between re-magicisation and de-magicisation, we have to properly pin down and practise some alternative(*). After all, I had to reconsider what I would do with it in my own actions when I received it.
*Alternative: from the English 'two alternatives', a new choice or alternative that can be chosen instead of the one that currently exists.
Reference Kotobank.
Latouche is also aware of this.
'The degrowth project is not an alternative itself, not a solution or a mode of solution itself, but the mother of the various alternatives to globalised capitalism.'
The word itself does not mean anything. On the contrary, I read this sentence and understand that it would be better to undertake degrowth as a starting point for identifying and facing the significance of the various activities that are covered up by the term re-magicisation, or black boxed. We don't need to de-magicise or re-magicise. And I think that what we need as a framework for thinking about shifting to a degrowth society is art to dismantle and regenerate reality from within its walls, and a hyper-artistic world as an alternative matrix to breathe those arts into.
5. Resisting Re-magicisation
Yes, there is a sense that 're-magicisation' is not possible, especially if you live in a rural area. After all, I think re-magicisation means re-naturalisation. If we let ourselves be re-naturalised, I feel that all of us who live in rural areas will die. Not only in Aomori, but also in Akita, there is a lot of snow in winter. There is a reality that we will die immediately if we turn it into magic in such a situation.
And in recent years, as we saw earlier with the case of the heavy rainfall in the museum, it seems that we are still losing the battle against nature. I don't want to say too casually that we should re-magic it or re-naturalise it.
Rather, like the Aomori Museum of Art, there are many museums with their own local characteristics, such as the Hirosaki Museum of Contemporary Art, the Hachinohe Art Museum, the Towada Art Center and the Aomori Contemporary Art Centre
I think it is more realistic and constructive to think about undertaking this degrowth in this local space, where museums are an everyday thing and are hyper-humanised and hyper-artistic, in a situation that is not re-magicised or de-magicised.
In summary, it will be necessary to endure the black boxing of activity that the term re-magicisation seduces, and to somehow localise degrowth between de-magicisation and re-magicisation, a dialectical super-artistic practice.
I would like to suggest here that it might be a good idea to reorganise and reconsider the museum's activities as the mother of such alternatives.
This is how I have been working on my projects in museums, in order to get closer to the idea of a world that is becoming super-artistic. My intention is to reinterpret the museum as a place where wisdom and technology can be reconstructed in a hyper-artistic world.
Today, I will talk about some of the projects I am in charge of at the Aomori Museum of Art that might be relevant to this, introducing them.
6. Agros Art Project 2017-18: Tomorrow's Harvest
The Agros Art Project has a structure of creating artworks while growing rice. Farming and art are the same but different. If farming is at a level that can be undertaken by an individual, it seems to be close to the creative act of an individual, but if we consider agriculture as the foundation of society, art itself does not seem to be like that. We stood on the 'edge' of agriculture and art, which do not seem to be connected, and developed initiatives to explore alternative techniques (art) from this point of view.
This project involves growing rice at the Aomori Museum of Art and creating artworks based on the materials obtained there; the Sowing section is to experience that rice growing in 2017 and collect the materials, and the Reaping section is to create and present artworks based on them in 2018.
The year 2017 was a time when the significance of collective production was being reassessed. When I thought about what collective production in Japan means, what came up was 'rice production'.
So rice cultivation is both a production and a starting point for our social structure. So, I had a hunch that if we re-create artworks while making rice, we might be able to see another social structure, another structure of artworks, and so the Agros Art Project is about making rice while making artworks, with the involvement of various people.
The co-production part involved a painter, Maki Ohkojima(*), who actually grows rice. For the part of the design of the place, which is about how to create agriculture in the museum, we asked Ruriko Saito (*), a painter in Akita who is also a farmer of log shiitake mushrooms, to join us.
The project was facilitated there with project participants from within and outside the county.
This is how rice farming started in the museum.
These rice-planting boxes are made from wooden apple boxes. It has been modified to allow drainage from underneath, filled with soil and planted with seedlings to create an environment in which the rice can grow. The idea is to get materials while everyone watches and nurtures the growth. Alongside this, we all talked about what kind of work we were going to make, studying rice cultivation and researching the animals and insects that gather there, while engaging in friendly competition towards our work.
*Maki Ohkojima: Born 1987 in Tokyo, Ohkojima graduated from Joshibi University of Art and Design with a degree in Western painting in 2009 and completed her postgraduate studies at the same university in 2011.
She creates paintings and murals on the theme of 'The World of Living Things', using walls, floors and ceilings in all directions to depict the complex and intertwined natural world and the endless chain of life.
Reference : Bijutsu Techo, https://bijutsutecho.com/artists/924
*Ruriko Saito: 1984 Born in Semboku, Akita, Japan; graduated from Tama Art University in 2009 with a degree in oil painting.
In autumn, when the rice was harvested, the participants decided to create artworks using ground rice powder as a white paint. Those who found it difficult to draw would embroider motifs such as animals that had gathered at the rice-growing sites or motifs related to rice-growing. By combining such items, the creation of artworks developed.
However, there were difficulties in using rice as an art material, and in the end, when the most important meeting was held to discuss how to make artwork after the rice had been grown and harvested, the opinion was expressed that "we shouldn't make too many artworks with rice". "It's not good to play with food".
From there, we spent about two months discussing how we could approach the creation of the work, and finally decided to abandon the idea of exhibiting the work in a museum, and settled on creating the work. The idea was that it would be better to do it in a different place from the museum, where people would see and enjoy the work. In short, we thought it would be better to shift the feeling of making the work to a shrine, and making it as if we were offering and praying for the autumn harvest.
We were unified in our intention to give thanks for the harvest and to give this work a single form. Finally, the drawing and assembling of the embroidery was set in motion and became a work of art.
When I think about that sequence of events now, I realise that there is a way for artworks to be established in a way that rejects the system. The feeling of prayer that is put into a work of art, and the everyday sensations that spill out of that work of art, are things that would fall away from a museum that collects, exhibits and preserves artworks in a one-size-fits-all manner. I discovered at that time that there is in fact a structure of museum-like space that can only be seen from within the artworks, which are created by weaving together these elements.
I felt at this time that it would be better to do this by blending a different spatial structure within the existing museum, while discovering another alternative structure that is neither a museum nor an anti-museum.
This is the work that has been done. In the natural cycle of rice production, humans and animals are involved, and the soil and water essential for rice production are exposed to pollution. The soil and water that are constantly being polluted are also involved, and in the wide circle that is created, the elements that transform humans, animals and nature itself are also depicted on this screen.
I think it was very good that we were able to place the museum in a place where such changes are essentially tolerated and rejected.
You can't see it in the image, but here on the table on the floor, there are prints drawn by children of a forest being developed and animals being chased out of the forest. On the wall, there is also a work by Käthe Kollwitz (*), a German printmaker who used labour issues as a motif for her prints, and we are still working on putting this structure into the museum and growing it.
Käthe Kollwitz : Käthe Schmidt Kollwitz 1867-1945 German printmaker and sculptor.
Reference : Wikipedia.
7. Aomori EARTH 2019: A Place to Cultivate Life
The exhibition "Aomori EARTH2019: A Place to Cultivate Life – Agriculture Opens the Future of Art" was created from a budding awareness of the need to explore these alternative places.
This was one of a series of projects exploring new forms of art in Aomori.
Here, the tools of agricultural work, agricultural philosophy and a number of modern and contemporary artworks were presented. The work is composed while receiving agriculture as a form of artwork and pursuing something like cultivating the land and the spirit. Specifically, the exhibition was structured with keywords such as land ownership, collective production, and production that takes farming as an ecological practice. I use agriculture, which has built human society, as a clue, and base it on the tear with the self in modern and contemporary society. The Place for Cultivating Life is a place of practice where the whole system is demonstrated based on the tearing apart.
The aim was to update the museum as a place for such practices. We asked various writers and thinkers, or even Millet, to reprint their work.
In relation to this story… as in the 'Theory of the Natural World' by Shoeki Ando (*), an agricultural thinker from Hachinohe, Aomori, I think that this is one type of degrowth society where humans and nature are united. What follows is an appeal for a natural world.
It is strange that a hierarchical structure can be created between heaven and earth. Things are supposed to shift and change, so the vertical structure itself is strange. That's why he says that for him, heaven and earth are "tenchi", which means 'to roll over' or 'to determine'.
"転定に夏、万物の育ち盛んになれば、これとともに芸耨りの穀、長大ならしむ (In the summer, when all things are growing, the grain of the plant will grow long.)"
The character '芸耨り(kusagiri)' is important, and '芸耨る(kusagiru)' means something like cutting down weeds for the growth of plants. I feel that this killing of something and letting something live is equally contained in art and agriculture. I think it would be better to look for means, techniques and thoughts from the totally different tearing apart of killing and keeping alive.
This passage by Shoeki Ando suggests that when looking for something different, it is good to create a place where agriculture and art can be shown as one, and to think about alternatives from within that context.
In the same agriculture, there can be a place for organic agriculture and a place for agriculture that is sprayed with pesticides and done scientifically and industrially at the same time. So, rather than saying one or the other, the ambivalence part of human nature is embedded in agriculture, and I think it is good to look at both parts of ambivalence and explore alternatives from that.
*Shoeki Ando 1703-1762 Doctor, thinker, philosopher and revolutionary of the mid-Edo period.
Reference Wikipedia.
Creating a place of connection is, in Latouche's terms, "to try to escape from the dominant idea, we must first and foremost examine how we got there, in other words, the process of the economisation of the spirit that accompanies the commodification of the world", and that, in a very difficult way, is what it leads to. I think it leads to the following. That is where the 'place of cultivating life' as an alternative stage comes in.
I will go on to present only one work by an artist that I found helpful when considering alternative wisdom and techniques, and one work that is more directly focused on the apple.
He is a contemporary artist called Yosuke Amemiya (*). I asked him to create a piece of artwork using the apple as a motif. It is titled Apple Universality 2019.
*Yosuke Amemiya: Born 1975 in Ibaraki, Japan. Graduated from Tama Art University with a degree in oil painting. Produces sculptures, drawings, video installations and performances.
Reference Wikipedia.
This sculpture in the form of an apple is housed in a glass case in the exhibition room. It is very precisely made using apple wood as a support and based on oil painting mediums. The resulting hyper-realistic apple sculpture is placed in a glass case. On the right side there is a little round hole through which you can look into the back yard of the exhibition room.
The backyard is filled with various tools that support apple farming or the everyday life of the museum. The backyard is also equipped with images of apple colours and shapes extracted from the internet using AI technology, which are about to form an image of the apple.
When working on this film, Amemiya interviewed a lot of local apple farmers in Aomori. In the process, he learnt first-hand how apples become this colour when exposed to the sun's rays at what angle, how they are illuminated from the ground, and how to make apples round and bright red. He also went to an agricultural cooperative warehouse to see how apples are stored and distributed to society, and made his apple artwork while learning about the realities of apple farming. I'm afraid this is my own text from the catalogue.
"In this work, Amemiya's will to reconnect me with the world is crystallised, based on his thoughtful contemplation and production of apples. The light emitted from the white cubes in the exhibition room reflects off the crystals, backlighting the thoughts, techniques and history of Aomori's people and apples, and giving us a glimpse of the art that lies hidden behind them, connecting us to the world in a form different from agriculture or art."
This is why we are beginning to see what it is all about. From this point on, my interest shifted to spatialising the super-artistic world. In order to reach this point, I will next talk about Johannes Cladders' anti-museum and the Aomori Museum of Art's special qualities as a space as a powerful vertical axis.
8. Anti-museums and 'Fields'
What does the anti-museum advocate mean by a museum?
It was a German museum worker called Johannes Cladders who proposed it in the first place.
Born in Krefeld, he has been director of the Wilhelm Museum, Museum Haus Lange, Mönchengladbach Museum and the Municipal Museum of Art. West Germany. In the post-war period, the atmosphere at the time seemed to be about how to rethink art in the context of a value system that was simultaneously considering the meaning of reflection on the pre-war Nazi dominance, while also incorporating an influx of European and American values.
He was the director of a museum that was rather small and could lead it". Famously, it was Joseph Beuys' first major solo exhibition at the museum. He was instrumental in establishing Beuys' international reputation by working on it.
During the 1950s and 1960s, there was a worldwide trend to rethink art in terms of various materials and techniques. From the standpoint of the anti-museum, which was relative to the global trend of anti-art, this meant that museums and new possibilities in society continued to expand.
The museum in the anti-museum is an institution that mediates artworks with society, and the definition of art is an institution that actively explores, according to Johannes Cladders.
To quote him, "At that time, when there was a problem like this, the approach was to replace it with other words. I didn't like that. It's a similar story with anti-art, and anti-museums only serve to emphasise the concept of the original museum."
This is somewhat understandable. You say you are anti, but the concept of art is preserved, so you are not anti after all. Art also privileges the concept of art itself, or the concept of art itself doesn't change at all, and that's what I'm talking about, that's the problem.
So I think it's a bit like de-magicisation and re-magicisation, but that's why it resonated so much with me personally, that if you don't change the mindset of the people in it, it's meaningless. So while museums connect things in that way, they say that their existing role is to make artworks into works of art and to preserve them in a way that prevents them from deteriorating.
Anti-art also says that it is better to keep renewing the original features of the museum while ensuring the museum's original function and connecting things together, so that the museum is more constantly moving in the direction of renewing art.
I suppose the term anti-museum is adopted as a general term for changing the way we think about the environment in which we show art when we keep updating it and making it new.
"What I want to do is put something that most viewers don't recognise as a work of art in an architectural context that forces them to talk about it as culture." He said.
I see! Let's do this kind of thing in Aomori, is this a work of art? I wanted to incorporate something like that. In terms of this architectural context in which we have to talk about it as culture, I think there is actually no better place than Aomori Prefecture to talk about this kind of non-art as art.
Another architectural context (*) for the Aomori Museum of Art is the 'field'. About the field, the architect Jun Aoki, who created this museum, says that it is a space where what is done is created by what is used, and what is that? I think it is.
*Context: commonly translated as context. It can also be translated as 'context', 'situation', 'back and forth', 'background', etc., depending on the context.
Reference Wikipedia.
The field is also where everyone often plays baseball and plays catch with Doraemon, where Shizuka jumps on the rubber and sometimes naps in the dirt pipe. The field is like a space where things that are done are created by being used.
As those who have visited the Aomori Museum of Art will know, it is a huge museum, and once you enter, you will be in a state where you will not know where you are.
As an architecture, it has weak features at the same time. As you can see from the picture in the middle, the space of the museum is created in the form of a brown hole dug into the ground and covered by a white structure.
The exhibition space doesn't exist on its own. The white space, the white cube, falls down from above into the hole. The way they fall down varies, so the gap between the brown and white areas below is used as an exhibition room or exhibition space. The exhibition space has not been created with a clear idea in mind.
It is through its use that its strength as an exhibition space becomes visible. I think it can be said that the field as a space is the architectural context of the Aomori Museum of Art, where what should be done becomes visible through use. I thought we could use the context of the field by implementing the field in this kind of museum.
From an art standpoint, I think the 'field' as an architectural context of the Aomori Museum of Art can be used as a way to take on degrowth as a local spatial issue. At least from my own point of view, I intend to take it forward.
9. Museum Composting Programme
We are working on this 'Museum Composting Project' to put these aspects into practice. This is a project that we started last year, and will continue this year and next year, each time in a different region and at different locations in the prefecture.
It consists of 'Traveling Kembi', a PR exhibition for the prefectural art museum in each region of the prefecture, 'Cultivating Kembi', in which contemporary artists create artworks, etc., and an exhibition of the results of these activities at the prefectural art museum. This project is designed to support local cultural activities by bringing the various activities that characterise the museum to the local area, and to create a structure that links the museum with the local area, so that the activities of the museum can be integrated into local life and be cultivated and given a function as a place where people can give form to their lives. The aim here is to move the museum away from a specific institution and make it a form of experience and practice of living. In short, we hope that museums will dive more deeply into the local community, so that they themselves can contribute to the experience of human life, and that, based on the structure of the museum, a degrowth society can take root naturally and without difficulty.
These are the uniforms of the Prefectural Art Museum and the logo of the Prefectural Art Museum, which were placed in the ELM shopping mall in last year's 'Travelling Kembi'. These are made of neon tubes. By displaying these items together, the space becomes a place where museum elements are scattered around the edges of your field of vision in your everyday shopping experience.
I did this in 'Traveling Kembi' by creating a structure that makes it difficult to tell whether you are in a shopping mall or in an art museum, where you are given a glimpse of everyday life, and by mixing the spatial experience of the community and the art museum.
We are also organising an exhibition of works by contemporary artists under the name of 'Cultivating Kembi'. Following on from last year, I would like to explain a little bit about what we are planning to do this year.
Last year, an organisation that promotes Art Brut (*) and other forms of art and culture ran a welfare workshop and guesthouse in the Tsugaru region of Goshogawara, and we did a composting of expression by creating artworks by people with disabilities and using their daily lives as the subject matter. This year, I would like to do Kembi to Cultivate while considering the composting of local history. Incidentally, this year the Art Users Conference, Kaoru Oda (*) and Masaru Tatsuki(*) are trying to create and exhibit artworks using 'history', 'memory' and 'Jomon' as clues, respectively.
*Art Brut: works created by people with disabilities and others.
Reference From the Nippon Foundation, About the Art Brut Support Project.
Kaoru Oda : Born 1987 in Osaka. Filmmaker and artist.
Reference https://www.fieldrain.net/biography-jp
*Masaru Tatsuki : born 1974, Toyama. Photographer.
Reference Wikipedia.
Another traveller active in the Meiji era was Minomushi Sanjin (*). We would like to organise an online study group with external lecturers to think about museums in the future, called 'Dreams with Minomushi Sanjin', based on the Mutsuan, a museum-like place he conceived with prefectural residents in Aomori, as an in-house project.
It is like a project for a museum to re-live today's world, which is in a state of flux and confusion, by combining an exhibition of artworks and online study sessions, with the hint of weaving together various memories of less-than-history that are passed down like whispers in the local area.
*Minomushi Sanjin : painter, archaeologist and landscape architect from Mino Province (present-day Gifu Prefecture). 1836-1900
Reference Wikipedia.
This is Minomushi Sanjin. It's nice, isn't it (laughs)?
He was born in Gifu and has travelled to many places since he was young, leaving his hometown. He has travelled around various places from Kyushu to the north-tohoku region, staying especially long in Akita and Aomori prefectures and the north-tohoku region.
Among them was the idea of Mutsuan, which he told to Yasutou Hirosawa during a stay in Japan around 1886 (*), a Tounami clan member (*) at the end of the Edo period and a prominent warrior from Misawa in present-day Aomori, who pioneered the first private Western-style ranch in Japan, Kaihousha.
*Tonami clan: A small clan of 30,000 koku in the Mutsu North County, Mito County (Aomori Prefecture) and Ninohe County (Iwate Prefecture) at the beginning of the Meiji era.
Reference Kotobank.
*Yasutou Hirosawa: Aizu clan member. Founder of the Hirosawa Farm.
Reference Kotobank.
As a lifelong dream, Minomushi Sanjin had been developing the idea of creating "66 hermitages" in 66 different regions of Japan to display artefacts and various unusual objects, including earthenware and clay figures from different regions of the country. The Mutsuan, which was to be made up of objects from Aomori, was one of these. There are still some things that show that both Minomushi Sanjin and Yasutou Hirosawa spoke with a high level of enthusiasm. These include, for example, the calligraphy and drawings of Mutsuan written by Yasutou Hirosawa and the sketches of clay figurines that both parties had in their possession that they wished to have in Mutsuan.
Look at this picture. The Minomusa Sanjin ise playing the zither over a bonfire in the snowy mountains. It's a nice lifestyle, like spreading out these kind of handmade tents in a favourite place and enjoying watching the moon while camping out in the field.
In Aomori, Minomushi Sanjin is also involved in excavating archaeological sites.
The most famous Jomon clay figurine in the Tokyo National Museum is from a place called Kizukuri in Aomori. Exactly the same kind of clay figurine was also found by him and, in fact, there is a theory that it may be the same as the one in the Tokyo National Museum.
Anyway, in this context, we asked a documentary filmmaker called Kaori Oda to conduct research related to the Minomushi Sanjin and the Tonami clan, and to create a film work inspired by movement and travel.
There is a hut inside that recreates pioneer life, and an attempt is being made to display in the windows of the tourist village images taken from the windows of the Aomori Railway, the private railway that supports mobility in southern Aomori Prefecture.
Masaru Tatsuki has been asked to make photographic works on site with the cooperation of the Rokkasho Museum.
Tatsuki has been conducting historical research on the village, as well as photographing pieces of Jomon pottery stored in the basement warehouse of the local museum and the landscape of the village, and has produced and exhibited a new series of photographic works called KAKERA based on them.
It was around the end of the 1960s and 1969 when large-scale development began, as did the oil storage depots, power supply development and then the original power stations. During that period, large quantities of Jomon pottery shards were found in the areas that were zoned for industrial land development.
There was a large amount of such objects, some of which are pieces of Jomon pottery wrapped in newspaper articles from the period and kept in storage. This is a photograph of a piece of Jomon pottery wrapped in a found newspaper.
This is a newspaper from the 1960s. The Yasuda Auditorium incident, the Zenkyoto and political events, and the time that the piece of Jomon pottery that was wrapped around it has, and that is what we are seeing now.
Weaving together such multiple times, there is a history that has been allowed to become visible in the present of the village, and a history that has been made invisible by very large forces in the development since the 1960s. I am experimenting with what I see on the border between the visible and the invisible in the village, and with an exhibition in which the individual intervenes in the wider history.
As a third person, I would like to get him involved in the Art Users Conference and have him develop his work in the open air around Christ's Village Park.
Art Users Conference is an art collective. It develops works and projects from the perspective of users, who are different from existing authors, viewers and evaluation curators, and who question the concept of art as a modern art form.
This year, it is about the Christ Tradition (*), which remains in a place called Shingo Village in Aomori.
The amazing reality is that Christ was here and died in Shingo village, and that Christ's tomb and the tomb of Christ's brother are also in Shingo village. We have been asked to prepare for the development of the project "General Museum | Tomb" using the remaining Christ-lore and Christ's tomb in Shingo Village as a clue.
*Lore of Christ : Legend that Jesus Christ, who was supposed to be executed on Golgotha Hill, escaped to Japan, came to Shingo village and ended his life at the age of 106.
Reference Aomori Prefecture Tourist Information Website
https://aomori-tourism.com/spot/detail_62.html
10. General Museum
The 'General Museum' is a project by the Art Users' Conference to take a general view of the environmental world in which they are placed and to conceive and practise a new public sphere (museum). In Aomori, where there are many archaeological sites and tombs, the project will be developed as a 'General Museum – Tomb', with the meaning of exploring such a general museum in existing spaces.
Incidentally, an exhibition based on this General Museum's world view was developed in a forest facing a residential area in Hachioji from June to July. It consisted of the museum's collection exhibition 'Collage, Camouflage' and the special exhibition 'dis/cover', in which contemporary artists were invited to exhibit their work. In response to this, I have just written a review of the exhibition, and I quote a passage from it.
The general museum as a new public sphere. It mixes up the boundaries between the dead and the living, nature and human work. There, all things demand our being through being found and used by us. The General Museum asks us to reconfigure our existing distance from the world through the fulfilment of our individual lives.
The reconfiguration of distance is, in other words, a hypothesis of space. In the midst of the collapse and creation of space without distance, each of us tries to create a place where we can become aware of our own alternative performance. This is where the General Museum is founded.
The general museum is here as a space, and we thought that if we tried to find it, the general museum could be established there.
When I get there, there is a sense that the passages that Latouche offered me as possibilities in degrowth are coming back to me once more, shining brightly. For example, the way he says that the remaining possibilities are the creation of various kinds of cognition inside the oppressive social system, it is as if it resonates once more.
It's repressed, it's broken as a system, and maybe there's nothing left for us as individuals to do within this, but we have to take a cue from things like the loss of niches and do something that reads the repressed system within reality as a different dynamic I think.
It is necessary to somehow create a niche, to somehow shift to the next degrowth society. There is something called a super-artistic world for shifting to degrowth. I am thinking that museums, as a precursor to the super-artistic world, need to continue to flourish, at least in the future.
The museum will continue to flourish, and then the world will become hyper-artistic, and beyond that we will acquire a world to shift effortlessly to something called degrowth. Beyond that, finally, as Kenji Miyazawa said in his Introduction to Peasant Art (*)
'They create new aesthetics. Aesthetics are constantly on the move. Peasant art is a concrete expression that connects with the regions and personalities of cosmic emotions." We believe that a society in which this will come alive should appear before us.
*Introduction to peasant art.
Reference Blue Sky Library
https://www.aozora.gr.jp/cards/000081/files/2386_13825.html
Finally, I don't know why I quoted Kenji Miyazawa, but the point is that we need to apply the museum as a super-artistic world as a more direct means of change, rather than falling into the conceptual manipulation of de-magicisation and re-magicisation, in order to move towards a degrowth society. To this end, we would like to mobilise all the artworks in the museum, the wisdom and technology of life outside the museum and, first of all, we would like to try to visit the super-artistic world that connects the museum and the world.
I would like to conclude with this. Thank you very much.
11. Talk Session 'What is an Artifying World?'
Shimoda:
Thank you very much, Mr Okuwaki. I think you have been working on various interesting initiatives, and you were able to talk about why you started doing such things in the first place, and the part that forms the basis of your thinking. It was a very good understanding of the content. Thank you very much.
We will now move on to the talk session. We will be joined immediately by Mr Yabumoto from our Art Week.
Of course I would like to ask you a lot of questions about the details, but can I just ask one?
We proposed this title, 'The World Becoming Super-Artistic', together with you, and I think Mr. Yabumoto also thought about it. What is the Super-Artistic World like?
Okuwaki:
What do you mean by that? I feel that the world needs to be a space that encompasses both art and non-art, rather than a relativised art or non-art.
Shimoda:
Do you mean the kind of thing that melts together?
Okuwaki:
Yes, it's not about whether it's art or not, but about rethinking the concept of super-artising everything we are aware of every day that occurs in human life.
Yabumoto:
In that sense, I think that things like composite art and super-art are probably very close. I thought that the de-territorialisation and degrowth you are talking about today probably refers to a world that revolves around different principles and principles, is that the image you have?
Would you say it is another way of being, another principle that does not stick to the concept of art or agriculture? It's difficult to verbalise, but I thought that's what it was about.
Okuwaki:
It's not so much that it's there as something else, but that what is being done there is no longer the case. It's like what I said at the beginning about measuring the appropriate distance in a museum exhibition.
I think it would be good if such wisdom could be applied to our sensitivity when thinking about the world, such as how to view the work in its best situation, like how to view it so that it is 145 cm waist-high in the middle of this work, or how far away from the work it should be to make it look smooth.
Farming is the act of cultivating the soil and obtaining crops, but beyond the direct purpose of obtaining food, I think it can also be a model for thinking about the world. If we rethink our daily work, such as farming, exhibition activities or going to work for a completely different company, with this in mind, we can naturally see the world of super art.
Yabumoto:
We would like to talk to you and discuss things with you.
First of all, thank you very much for today. I think that probably there are not many curators in Japan who can move and speak and open up so much. And I have read through the text and the catalogue, which is very beautiful and very informative.
We, too, have recently produced a catalogue for the Kinan Art Week, but I don't think it's quite up to scratch.
I first met Mr Okuwaki when I was researching Nenokatasu-no-kuni (*) or the Land of Roots, as I am from the Kumano Kinan region of Wakayama.
When I asked Professor Ishikura at the university, "Do you know anyone who does roots and art?", he recommended Mr Okuwaki, and I contacted him out of the blue.
It is exactly in 2016, this "Roots and Roads" (*). We think it's a very nice text and we refer to it in our exhibitions.
*Nenokatasu-no-kuni: a world that was thought to be far away from the present world, such as deep underground or far out to sea.
Reference Kotobank.
*Roots and Roads : 2016 at the Aomori Museum of Art, Aomori, Japan.
Aomori EARTH 2016 Roots and Roads exhibition, commemorating the 10th anniversary of the Aomori Museum of Art. Reference Aomori Museum of Art website https://www.aomori-museum.jp/article/2430/
In The Place to Cultivate Life, you explore the relationship between agriculture and art, taking Kenji Miyazawa's words as a starting point. Our conclusion is that perhaps agriculture and art are almost the same, they have the same roots.
And then there's the museum composting project. I think that everything we want to do has already been done. We have been working on the Mikan Collective and the Mikan Dialogue, and I think we have reached a relay point or a landing point.
We have discussed art collectives, agriculture and art, mikan and life and technology, and while listening to you today, I thought that you are practising a cross-fertilisation of these things.
In this text, it is mentioned that we do not talk about the big picture of what agriculture means to people.
Concrete practices on the ground. I understand that the current stage has already started with compost making. I think that compost itself is the power itself, where micro-organisms decompose, die, become a mixture and are born again, all over again in the soil where various things are gathered. In that sense, now that you have come this far, I would like to ask you what you are going to do in the future. How was it dealing with agriculture?
Okuwaki:
In Aomori, agriculture is still one of the primary industries and one of its strengths. Because of its importance, I think we should go back and think about what it is. The same is true for Aomori EARTH, but I think it is better to focus on putting down roots.
Yabumoto:
I think the discussion of place comes up quite a bit in this. I think the discussion of life roots by ShoekiAndo comes up, and it talks about human life itself. While extending that root, I think the exhibition itself is very well balanced between Aomori artists and artists who continue to move in the contemporary world.
Are you conscious of this? I think the very theme of 'Roots Road' itself is about moving while digging for roots, but what is the intention?
Okuwaki:
I said roots, but I knew it was no good just having roots.
Thickening the roots is necessary for the growth of the crop, but at the same time it means killing the weeds around it. So you have to be careful about the distribution of these two contradictory forces, which work to thicken the roots while at the same time cutting them off.
For example, when I do a field, I look at the soil and see if there is a bit too much water, or if I need to add organic fertiliser, and I work with the field in a multi-faceted way.
It is where these contradictory forces collide that things and exhibitions are created. I have learned through farming that it is through farming that things and actions appear in a moment where everything is dynamic.
Yabumoto:
Yes, it is. This is exactly the same for apples and oranges. I understand that pruning techniques have developed so that the main roots are not overstretched.
As far as we have done in the Kinan Art Mikan Collective project, the argument was that if you extend the lateral roots and the bearded roots, while moderately extending upwards, it is reasonably easy to get a product and a crop, and it is sweeter. I think it probably connects with that.
I feel that the farmers are working in a perfect balance here.
Okuwaki:
Western apple trees were planted in Aomori hundreds of decades ago, with the beginning of the Meiji era. There are large apple fields that are so large that they negate the local landscape. There is a situation where the land is almost dead already because apple production has been carried out on the land for so long.
Not a few people are worried about the future, wondering how many years they will be able to continue as apple farmers. I thought that it is fine to sustain farming and cultivating, but when we can no longer continue with that, we need to think about what kind of things we can leave behind and pass on from that activity.
Yabumoto:
Our last talk was also called 'Thinking about post-mikan'. I am very interested in how to relativise the technology when it is no longer right in Kinan to grow mandarins in an agricultural way, probably due to climate change and land issues.
In this sense, Aomori Prefecture is surrounded by the sea on three sides and the Ou Mountains. Aomori, the northernmost prefecture in Honshu, produces around 60% of the country's apples and is the number one producer.
Our Wakayama Prefecture is also surrounded by the sea on three sides and the Kii Mountains, the southernmost tip of Honshu. Mikan in Wakayama is to Aomori what apples are to Aomori. I am very interested in how apples are handled in Aomori. I heard that if the apple harvest actually falls, the museum's budget for the following year is reduced, so it is a very important part of life.
Okuwaki:
It's almost like an urban legend that such things happened in the past (laughs), but it's true that the apple economy affected life in the area to such an extent that there are whispers of such things.
Yabumoto:
I think Amemiya's work with apples is very impressive. But what do you think about the use of apples? We focused on mikan, but we have been told that it is boring because we are doing it to promote City Pride or local pride.
Okuwaki:
I think it's no good if you end up with City Pride or other things that are easy to understand. It's about what you can extract and show while using that comprehensibility as a clue. I feel that Mr Amemiya's apples have potential as an alternative, and I thought it was interesting that the local apple-growing techniques incorporated into Mr Amemiya's craftsmanship seemed to work in the exhibition space with a different brilliance.
Yabumoto:
I really thought so too.
You can see Amemiya's text, Sky, Gravity, Apple and its Alter Ego, on his website amemiyan.com (*).
When I had the opportunity to speak with Mr Amemiya at Reborn (*) this time, he talked about the interest of looking at the surface of an apple. He said that if you analyse the surface, whether it is just a mikan or an apple, it is the same, and that you will eventually come across human activities, and he wrote that the history of agriculture is played back from the surface of the apple. You say that when people are visualised from the surface of the fruit, looking at the apple is itself looking at society and separation.
I personally thought the exhibition was amazing, because when you enter the large space, there is an apple by Amemiya.
*amemiyan.com http://amemiyan.com/
*REBORN ART FESTIVAL https://www.reborn-art-fes.jp/
Okuwaki:
I think a museum in a hyper-artised world is like a space covered on all sides with mirrors. In this way, we can look again at reality within reality, or we can look again at what lies beyond the labour that makes reality work. I think it's better to think about those things.
Yabumoto:
I thought this is common to both apples and mikans, and we would like to do that universal thing too.
We would like to ask what you meant when you said previously that apples are a modern entity.
Okuwaki:
Apples are modern. The spread of western apples in Japan began in the Meiji era. To obtain foreign currency, seedlings were grown in Aomori. Eventually, they formed part of the landscape of Iwaki Sanroku and Aomori and defined the image of Aomori. Apples were brought to Aomori to earn foreign currency, and all kinds of human knowledge were mobilised for their growth, which in turn turned Aomori's economy around, didn't it?
It is modern in the way it has grown with the times. The people involved in apple production have a kind of supremacy of experience: they strictly observe the apples and adjust the shape of the branches with pruning shears, or even the way the sun shines on the apples, they all have a kind of subjectivism or empiricism, which I think is modern.
Especially since the modern era, in the Tsugaru region, there are many modernist artists who do quite good work. My impression is that there are many good modern painters in Aomori because of the underlying modernity defined by the apple.
Yabumoto:
I see. Looking at the text by Amemiya that Shimoda gave us today, there is a discussion about the fact that apples are not suited to the land in Aomori in the first place. So it was introduced there in a radical way and industrialised.
Wakayama's mikans are also historically associated with tachibana (*) itself, which is mentioned in mythology. At the Kitsumoto Shrine (*), a citrus god called Tajimamori (*) is mentioned in the Kojiki, and there is a story that tachibana came from the continent, so it can be stated from there.
However, it has only recently been industrialised. Perhaps, if you look up the climate records of Tanabe in Wakayama Prefecture, you won't actually find much about agriculture. It is all about forestry and fishing. In that sense, the fact that mikans came into the country as an industry and were mass-produced is not so far removed from the Aomori apple.
*Tachibana: ancient name for mikans eaten fresh.
Reference Kotobank.
*Kitsumoto Shrine : Venerable shrine dedicated to Tajimamorii-no-mikoto, widely revered as the founder of the citrus and confectionery industry and as a god of culture. Kainan City.
Reference: Wakayama Prefectural Shinto Shrine Office.
*Tajimamori: a legendary figure who was sent to the Land of Everlasting in the reign of Emperor Suinin in search of the Tokijiku-no-kakunomi (登岐士玖能迦鈥鈥己).
Reference Kotobank.
Okuwaki:
But mikan and Kii Wakayama are quite suitable crops in terms of climatic and environmental conditions, aren't they?
Yabumoto:
I think it was geographically correct, because it is important to be close to the sea and to be exposed to sea breezes, etc., but this is no longer the case these days. In the next 50 to 100 years, I wonder if it will be possible to grow mikans. I would like to discuss what we should leave behind at that time.
Okuwaki:
There are a lot more natural disasters, disaster-level heavy rains and earthquakes than there were when we were children. In such circumstances, I feel that there is a limit to how human beings can live like human beings. I think that museums and other modern facilities and equipment that people have built with their wisdom have reached the end of their usefulness, and that we may have reached a point where it is no longer feasible to carry on any longer.
Nevertheless, the framework of the museum lives within it, and we have thought and done things within it, so I would like to preserve and pass on the museum as a framework of experience.
Yabumoto:
In this sense, it is connected to the theory of general museums mentioned earlier.
I think the museum itself is often referred to as the graveyard of art or the graveyard of art in this region. So you are trying to bring that out in a positive and proactive way?
Okuwaki:
That's right.
Yabumoto:
I think that both in alternative art itself and in this catalogue, the word is used that it is an art for people to relate to each other in a lively way, or to cultivate the power of life. Do you have an idea of what museums can do to achieve this?
Okuwaki:
Right. It is a museum that collects, but also something that moves away. Within the framework of a museum, I would like to do something that brings in a kind of conflicting living dynamic to it.
Yabumoto:
That's exactly where the 'museum composting project' leads to. It's moving on, it's connected to the root canal you mentioned earlier.
Okuwaki:
Right. The idea is that the museum is to let the roots grow there as it moves and goes.
Yabumoto:
There aren't too many museums that are active in extending their whiskers while also thinking that they can't move from the place they call a museum. Would you call it a rhizome (*) type of museum?
* Rhizome : Rhizome (リゾーム) is a phonetic transcription of rhizome, a type of 'subterranean stem'.
Reference Wikipedia.
Okuwaki:
Rhizome-like museum, I see!
Yabumoto:
I like Vietnamese artists. They may not have their main roots cut off, but they are able to live somewhere even if their roots are cut off. In that sense, isn't that what the General Museum is doing, looking at that kind of thing in order to survive?
Okuwaki:
Right. I guess we should think through the idea of the museum as a rhizomatic, dispersing root of experience, which is not a palpable root.
Yabumoto:
I find it very interesting, but it is just difficult to be understood. I don't know if we can continue either, but I think it can only happen if we continue steadily. Is it becoming more widespread, both internally and externally?
Okuwaki:
Right. It's not about wanting to usher in this kind of world or reach this kind of world, it's about whether we can change the world we have now into something else.
It's about going out into the rhizomatic region as a framework and continuing to do things that transform the place of the museum. By doing so, we continue to give form to the idea that people in each area will change a little, or that they will feel a change when they look back. Only then can we give form to what we want to appeal for and what we want to do. If you are in the middle of it, you don't really recognise it.
Yabumoto:
Somehow I think this is going to become mainstream.
Okuwaki:
I think there is a situation where something like this has to be mainstreamed.
Museums also use a lot of electricity. In terms of maintenance, the storage rooms have to be kept at a constant temperature and humidity, and of course the exhibition rooms where they are shown. We are finally able to maintain these places with the support of society's electrical energy infrastructure, so if we were told that the electricity would stop tomorrow, we wouldn't be able to compete anymore.
It is in this dangerous balance that our institutions, our museums, are built. I don't think it is only in museums. In the field of agriculture, if you can't buy fertiliser, you can't nourish your fields. It's like a rehearsal for what we can do when we are faced with this kind of situation.
Yabumoto:
Conversely, in that sense, we want to do something with the public museums. In the future.
Okuwaki:
That's the ideal, isn't it? You praised me earlier, but in fact, I was thinking about making compost, but in the end I couldn't do it.
I think that is one weakness that forces us to stick to some kind of museum framework.
Yabumoto:
So you are asking whether it is possible to create a situation where people who are not museum people can operate autonomously, in a self-sustaining, collaborative, convivial (*) or autonomous way. That goes beyond the museum's function, but is that what you are trying to do?
Convivial: to live together.
Reference: Convivial Technology.
Okuwaki:
At the very least, as a preliminary step in the shift to a hyper-artistic society, there is the idea that museums and what takes place outside of them should get along better.
Yabumoto:
Yes, that's right. Somehow we would like to do something in that way too.
Okuwaki:
Please keep in touch with us.
Yabumoto:
We would very much appreciate it. I think it is a big step for us to be able to use online in this way and work with public museums. Based on this, we would like to work with local public museums first.
I have a lot more questions I would like to ask you, but I'm sorry that I'm the only one asking you, so you can join in with the audience if you like.
Shimoda:
The people who are joining us today are joining us for a webinar, so there is basically no microphone or video, but we would love to hear your comments, feedback or questions in the chat or Q&A. We have a little bit more time, so we're looking forward to hearing from you.
I have a lot to ask you too. Up until now, most of what you have said has come from the art side or the artistic side. In promoting the Kinan Art Week, I don't want it to be a closed event, and I don't want it to be one-sided.
I always hope that farmers will find or become aware of something by doing something.
In all the work that Okwaki has done so far, visiting farms and doing research and talking to them, have there been any changes on the farmers' side, on the contrary?
Okuwaki:
Right. There are times when it would be nice if we could give something back to the farmers. After all, sometimes it seems that we just receive money and don't give it back at all.
The museum is a place that is open to the outside world, and at the same time it is changing the content inside, so it is a series of things that open people's eyes to what is going on outside the museum.
We have to give back, don't we? Do you have anything like that for the mikan farmers?
Shimoda:
For example, in Mr Yabumoto's talk on the theme of Susanoo and others, he says that such a way of thinking existed, and that it would be a good idea to dive deep again into the stories and content of the land and think about that.
This project is still less than a year old, so we are not in a position to see immediate results, but I hope that we can find some new values and that this will lead to new values in agriculture.
Okuwaki:
In that sense, when I saw Mr Amemiya's apples, I was struck by the farmer's opinion that what we are doing is part of making, or creating something.
I heard that rather than looking at apple farming as a single apple, they saw their work from the perspective of apple farming, or that they were not really aware of the creativity of agricultural things. I think that by taking it up as an apple and having it shown to them, they became aware of the creative aspects of their own work.
Yabumoto:
We also did the Kinan Art Week last year, and some of the farmers said that they would like to have a theatre festival or express themselves.
I gave up on it because I thought it would be difficult to get to farmers' art at this time, but I would like to try it in the future.
We try to relativise a little bit the container sorting techniques of normal people, or the pruning techniques of normal people, and we try to give them feedback and ask what it's like ?
Okuwaki:
We were constantly receiving things like that. I would show them how to make an apple box, how to combine wood in an apple box, and how to apply those things to making panels.
I would be very grateful if you would let me discuss how to return it in the future. In that respect, I think we are rather more advanced in that direction.
Shimoda:
No, no. But I think it's very important.
I thought the use of the word compost in the composting plan was a sign of such awareness, but I took the liberty.
Okuwaki:
Yes. I think it would be good if, by opening up museums to the local community, the way things are shown in museums, the way things are handled and the labour involved in museums could be dispersed throughout the community, so that local people could take from this dispersed labour and make their own daily lives more creative. I think it would be good if such a phenomenon could happen by spreading out in various ways in the region. I think it would be good if such a phenomenon could happen through the spreading out of such activities in the local area.
Yabumoto:
We are now in a situation where we have no choice but to put it into practice.
I went to Venice this year and wrote a report called 'The present coordinates of mikan collective'. In the framework of contemporary art, the exhibition at the Venice Biennial was more about re-magicisation.
I agree with what Okuwaki said today. I feel that de-magicisation is not done in Japanese life, because Japanese people do things like putting mikans on top of rice cakes, which is in a way a kind of de-magicisation.
It's clear that it's fading, but we usually live in a magical life, so I feel that the world of contemporary art is here in reverse. Mr Yamamoto also talked about re-magicisation in the previous session, but I thought it was quite vague.
I think they are taking into account the system of going to Documenta (*)and practising, but I think it comes down to another kind of conviviality and how to practice in life. Is that what you are looking at?
Documenta: large group exhibition of contemporary art held every five years since 1955 in Kassel, a small ancient town in the state of Hesse in the centre of the Federal Republic of Germany.
Reference Wikipedia.
Okuwaki:
It's not that I want to accept the world as such or not as such, but the world itself.
Yabumoto:
Another thought I had during our conversation was that I am not a degrowth theorist, and I think that capitalism should be done normally.
I also run a company, so as an economist, I am in a position where I wonder about degrowth, because I have to somehow get money to fund social security and cultural projects. But what we want to say here is that it's a different principle.
If we increase the number of people who can live on a different principle than the existing social system, people who can live without being completely dependent on the system, then we would not need so many social security schemes. I think in some ways we are just relying too much on big things.
Okuwaki:
Of course it is. It is inconceivable that the world could be in a completely different state the next day, or that something like a simultaneous global revolution could not happen, because history has already proven that.
But there are things like capitalism all round, or looking at the current state of NFT art (*), it's like it's just a medium to accelerate capitalism. In other words, I don't think an economy that grows infinitely is possible, and even if it doesn't grow infinitely, I think it would be good if something like degrowth and alternatives were working together alongside development as one power to keep the economy rolling.
*What is NFT art? https://bijutsutecho.com/magazine/series/s54/25808
Reference: Art Techo.
Yabumoto:
I think capitalism should be normal. But I think this definition of capital is strange. It comes from the context of Marxian capitalism of workers and capitalists, and I think we only consider so-called real estate, stock certificates and cash as capital. But I think that places are also capital, and the human body is capital as a place.
Recently, I have been thinking about creating the concept of 'Kunitsukami' (*) or divine capital. I think that if we take the whole of capital as this, then only a little bit of it can be seen as capital, and if we can get it to operate independently as capital throughout the whole, then it will work, and we can call that capitalism.
*Kunitsukami: refers to the ancient indigenous deities of Japanese mythology.
Reference: Pixiv Encyclopaedia.
Okuwaki:
I see. I was just listening to you and I thought that the user of the Art User Conference is a wonderful concept.
When it comes to making, there are those who can make it and those who can't, and even in the area of being able to handle it, there are those who can handle it and those who can't. There are those who have it and those who don't, and the old situation of capital inevitably occurs. In terms of use, there are places where everyone can use it. I think that one step towards an autonomous symbiosis is hidden in the attitude of the USE, where the state of capital is left to the people who handle it individually, while parallelising it to any extent.
Yabumoto:
Are communities etc. being formed?
Okuwaki:
I'm not sure. I wonder if it can be established in the form of a community, because we are an amazingly anonymous (*) group, so much so that we don't actually want to give out our personal names too much.
*Anonymous ( anonymous): adjective meaning 'anonymous'.
Reference: Wikipedia.
Yabumoto:
You're a relatively outgoing person (laughs).
Okuwaki:
Well, I've been out quite a bit. (Laughs) But I have the feeling that there are already many situations in society that are unspecified and used, if you look at them from a different perspective. I feel that even if you change your way of thinking, your way of practice, or your style a little bit, there are situations where you can see the next driving force of reality in a tangible form.
Yabumoto:
The Aomori Museum of Art is the first to create the concept of information and super-art there, and to gently plant the roots and sow the seeds.
Okuwaki:
Personally, I would like to reread reality, aiming for that kind of super-artistic world.
Yabumoto:
I understood it very well. It's difficult to explain the super-art, isn't it?
Okuwaki:
That's right. When people say, 'What is that?', I say, 'Try to recapture your everyday life'. It's like a Zen question.
Yabumoto:
It's exactly like the institutionalised world is too strong, or the big stories and the big world is too strong. I think the function of art is going to become more important in order to regain wisdom. However, I think it is difficult to know how to communicate this.
Okuwaki:
Yes, I think that's right. I think it would actually be good to have such a strong framework, but if we create a framework, we fall back into problems related to formality, like de-magicisation and re-magicisation. I feel like the only thing we can do is to believe in each other and keep on doing it.
Yabumoto:
Thank you.
Okuwaki:
Sorry. It's just like I was just disclosing something that was boiling over.
Yabumoto:
We are more on the back foot, but I think we are heading in the same direction.
I think it's more like the tip of the root, but I'd like to pursue that while I'm working on the project and sowing the seeds of practice into the future.
Okuwaki:
Yes, we do. We should definitely work together and in each other's place.
Yabumoto:
Yes. We would be very happy if you could come in October.
Okuwaki:
You said you were going to do it in October.
Yabumoto:
Yes, from 6 October. Mr Shimoda, please guide him.
Okuwaki:
Please let me know if you decide on any further details. If you like, please come and visit us in October or from February to April next year. We are doing historical composting on a fairly large scale, and I think you will be able to see our world view.
Shimoda:
We are also in the process of finalising the details, which we will be able to announce shortly. We have been working on a derivative of the Mikan Collective theme, which is 11 days from the beginning of the month of October to the 16th of October at a time. The exhibition will be the main focus of the event, with event workshops and other activities. We are thinking of about four exhibition venues, mainly in Tanabe City.
Okuwaki:
When you say you dare not write much about the facilities, do you mean that many of the exhibitions are outdoors or something like that?
Shimoda:
So it is being coordinated with the venues.
Okuwaki:
It is still a venue, isn't it? It's in the facility.
Shimoda:
However, there are no plans for a museum-like place at all, it could be a private house or a warehouse. We are thinking of utilising such places. It would be nice if we could do it while taking into account the story and history of the place. Satoshi Hirose (*), who lives in Italy, has been playing a central role as the artist, and has been involved in the project from the research stage.
You could do fieldwork on mandarin orchard land. We will be able to provide you with information shortly.
*Satoshi Hirose: official website: https://www.milleprato.com/profile.php
Okuwaki:
Interesting. Will it be like a solo exhibition by Hirose?
Shimoda:
There is a space where Hirose's exhibition is the main focus, and I hope to combine it with Yabumoto's collection of Asian artworks to show them together with a story.
Yabumoto:
This year's commission is for three pieces. They are three artists, including Hirose. The exhibition will be a combination of that and works from Southeast Asia and Asian artists' collections.
Okuwaki:
That kind of combination is good.
Shimoda:
We hope that everyone watching now will also check it out during this period.
Yabumoto:
I would like to close today's session with a final comment from Mr Okuwaki. I would like to ask you about the future of the museum, what you want to do, what you are thinking about, and so on.
Okuwaki:
There are roots to be cultivated and layers to be remade in various parts of our daily lives, and I think we usually do this without being conscious of the fact that we have to intervene and remake each layer in our own way.
I think that in some areas we are in this situation because we are doing it without being aware of it. I hope that, as we look back and reflect on these areas, we can move on to something else, to an alternative area, and from a mutual standpoint, we can work together to reread the structures that support society today, such as the museum as an infrastructure, or the fields and farm work, as much as possible. I hope we can do this.
I believe that the super-artistic world is always included in the mutual search for something better, and I will end by saying that we should believe in such a world, exchange what we can do and bring it to each other, and get along well with each other. Thank you very much.
Yabumoto:
Thank you. Geographically, we are in completely different places, but I feel that we are somewhat similar. In terms of contemporary art, Aomori is doing compatible cooperation, and Aomori is an art prefecture, so I hope that viewers will visit Aomori as well.
I thought it was really great, so I would like to learn from it and work with Wakayama Prefecture. I would like to ask for your continued support in the future. Thank you very much for your time today.
Okuwaki:
Thank you very much. Take care of yourself and let's do well for each other.
Shimoda:
A little bit of time has passed, but thank you to all those who watched to the end for staying with us for such a long time.
Although we are online, I would once again like to ask everyone to please give a round of applause to today's guest, Mr Okuwaki.
Okuwaki:
Thank you very much.
Shimoda:
This concludes today's Mikan Dialogue.
Thank you very much indeed to all of you and Mr Okuwaki for your participation.
Everyone is encouraged to visit the exhibition in October and the Aomori area.
Yabumoto:
Thank you very much.