Special Talk Session "Memories of Soil and Roots": From Cambodia and Kinan/Kumano
Date and Time: Friday, October 7, 2022 from 6:00 p.m.
Venue: Aiwaso 28-14 Furuo, Tanabe City, Wakayama Prefecture
Admission: Free
Capacity: 20 persons
Guest Speaker: Khvay Samnang, Cambodian contemporary artist, Toshiaki Ishikura, Art Anthropologist and Mythologist
Moderator: Yabumoto Yuto (Chairman of "Kinan Art Week" Executive Committee)
Interpreter: Ayumi Moriyama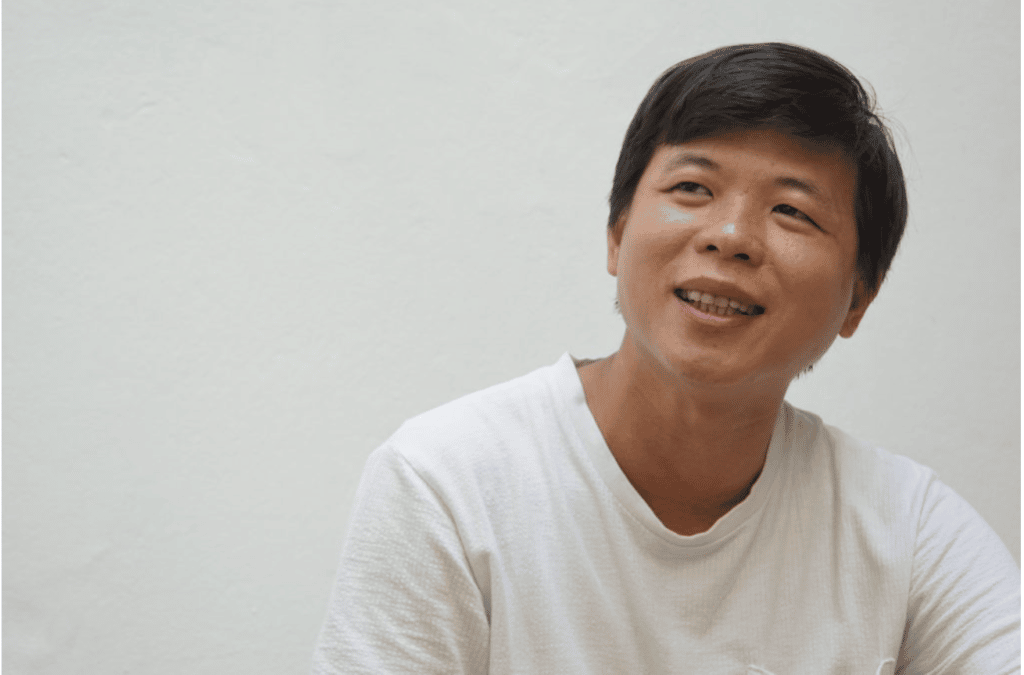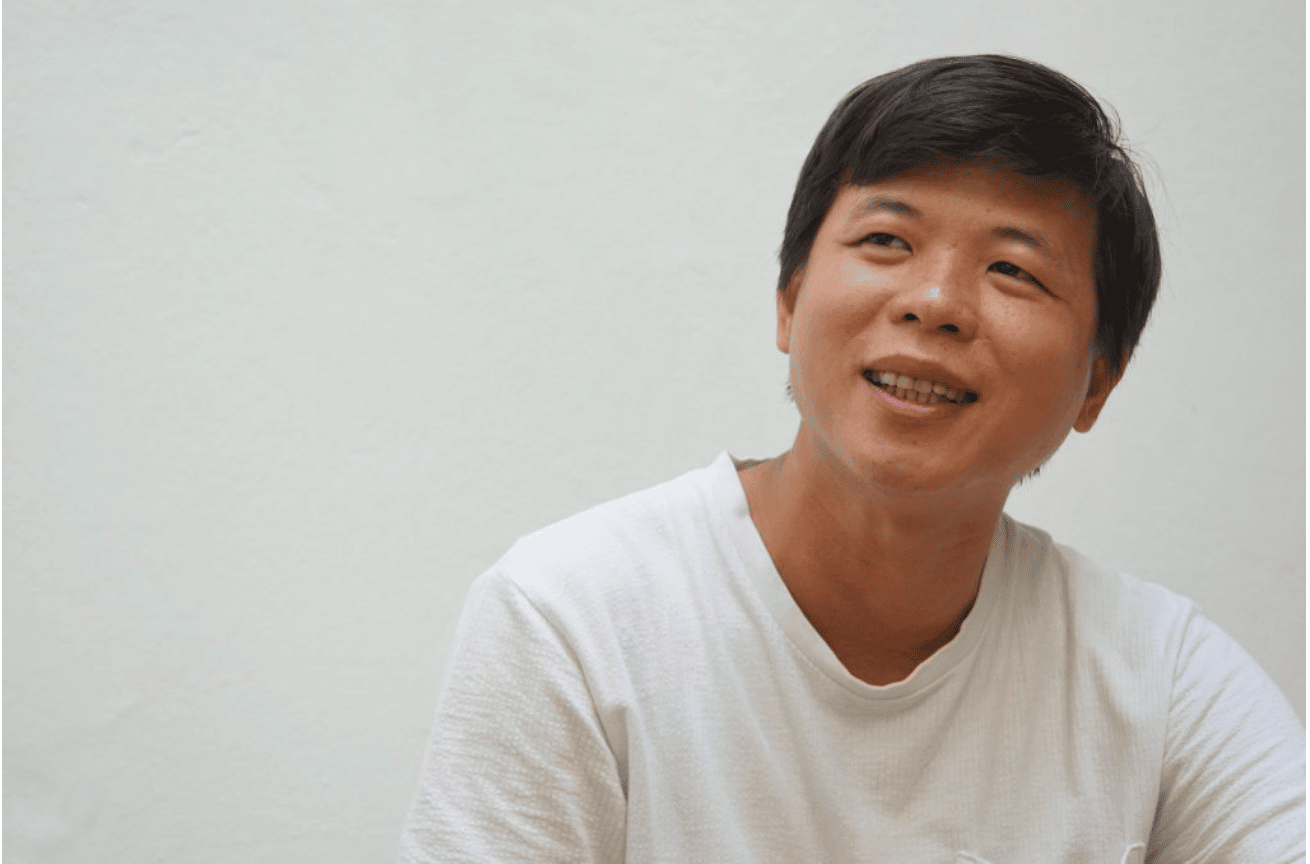 [Guest speaker: Khvay Samnang]
Born in 1982 in Svay Rieng, Cambodia. Lives and works in Phnom Penh. Graduated from the Royal University of Fine Arts, Department of Painting. He is a founding member of Sa Sa Art Projects (since 2010). Recent major exhibitions include "Bangkok Art Biennial" (Bangkok, Thailand, 2020), solo exhibition "Capsule10: Khvay Samnang" (Haus der Kunst, Germany, 2019), "Documenta 14" (EMST, Athens & Ottoneum, Germany, 2017). Among others.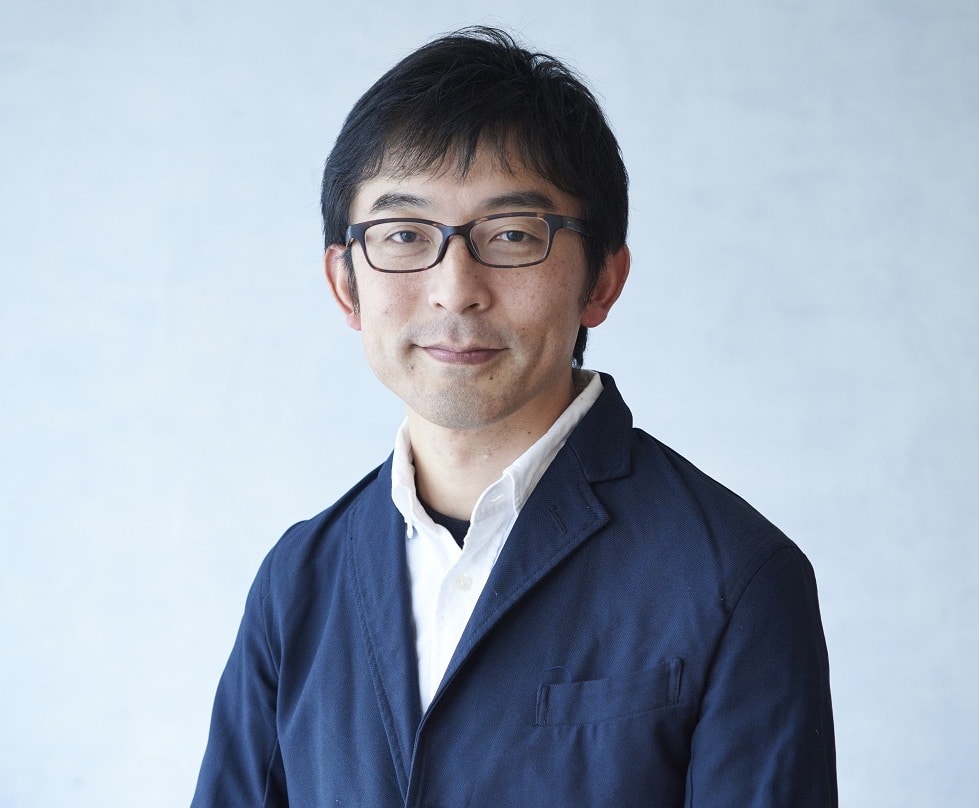 [Guest speaker: Toshiaki Ishikura]
Associate Professor, Faculty of Fine Arts, Akita Public University of Fine Arts and Music, Art Anthropologist, Mythologist  Specializing in mythology and religion, Ishikura is developing unique activities linking anthropology and contemporary art, including collaborative productions with artists. As a representative of the Japanese Pavilion at the 58th International Art Exhibition of the Venice Biennale, he presented "Cosmo-Eggs" in collaboration with artist Motoyuki Shimomichi, composer Taro Yasuno, architect Fuminori Nosaku, and others. He is co-author of "Lexicon: Contemporary Anthropology" (co-edited by Katsumi Okuno, Eibunsha, 2018) and "Animal Language: Beyond the Fundamental Violence" (co-authored by Tomoko Konoike, Hatori Shoten, 2016).
Special Talk Session 
"Memories of Soil and Roots" from Cambodia and Kinan/Kumano
Table of Contents
1. Introduction
2. Introduction of Dr. Ishikura
3. Introduction of Mr. Samnang
4. About Mr. Samnang's Work
5. About Cambodia and Kinan
6. "Memories of Soil and Roots" About Japanese Gods
1. Introduction

Yabumoto:
Thank you very much for taking time out of your busy schedule to join us today. My name is Yabumoto and I am the chairman of the "Kinan Art Week" Executive Committee.
Today we are pleased to welcome Khvay Samnang, one of Asia's leading Cambodian artists, from Phnom Penh, Cambodia.
Mr. Samnang is one of the very high-profile artists in Asia, having participated in the "Documenta" (*), a five-yearly art festival known as the Olympics, twice in a row, in "Documenta 14" and "Documenta 15".
(*) Documenta: An international art exhibition held in Kassel, Hesse, Germany, and now, together with the Venice Biennale, the most important international exhibition for introducing the latest trends in contemporary art from around the world.
Reference: Kotobank
The other guest speaker is Dr. Toshiaki Ishikura from Akita, Japan.
He is the primary supervisor of my university's doctoral program. As represented by the book "Wild Tour" (*), he has been doing fieldwork in Japan, Asia, India, etc., while conducting research and surveys in mythology and anthropology.
(*) "Wild Tour": Toshiaki Ishikura (book) Masaru Tatsuki (photo), published by Tankosha, October 2015 (Amazon)
Today I hope to talk about "Kinan and Cambodia" and "soil and roots".
Now, Dr. Ishikura would like to introduce himself.
2. Introduction of Dr. Ishikura
Ishikura:
My name is Ishikura. Just like you said in your introduction, I have just arrived from Akita.
I was very strongly impacted by the Kinan Art Week that you showed us last year. One of the reasons was that a project rooted in the local community was initiated in the private sector. Another reason is that I was deeply impressed by the charm of the Kinan region itself. Comparing Akita and Kinan, the environment is very different. There is a difference in temperature of about 10 degrees Celsius. However, we can see some similarities.
I usually teach art anthropology and mythology at Akita University of Art, but in my spare time I go to see festivals in the countryside and talk with elderly people . I also go fishing with the children. I think that Tohoku and Kinan are similar in that we have a "very close sense of distance with non-human things" such as the water and air around us and the trees growing in the mountains.
What I felt when I had the opportunity to see this year's Art Week exhibition was that they are being explored more acutely. The exhibits were very interesting, and I was able to experience "art" from angles that no one would have thought of, such as "humans and fungi" and "humans and mikan". I was particularly struck by the idea of entering the world of mikan through the five senses.
3. Introduction of Mr. Samnang
Yabumoto:
Now, Mr. Samnang, please introduce yourself and give us your impressions of Kinan that you have toured with us.
Samnang:
Hello! (In Japanese)
I am very honored to be here in Kinan for the "Kinan Art Week". I am especially happy to have met Mr. Yuto (Yabumoto), his staff and Dr. Ishikura.
After touring the exhibition, I realized that there are similarities between Cambodia and Southeast Asia, or between the Kinan area and Tokyo, and that even within the same city, different landscapes can be seen.
I also enjoyed the "Mikan Collective." I learned that oranges have many and diverse tastes, including "sour," "sweet," and "bitter," and that in Kinan, the philosophy behind oranges is not just about form, but also about connection with the local community.
I would like to answer many questions today. Thank you in advance for your time.
4. About Mr. Samnang's Work
Yabumoto:
Mr. Samnang's works have various ways of expression, such as masked works, earth-covered works, and butoh dance works. Dr. Ishikura would like to ask Mr. Samnang  questions about these works from the viewpoints of ethnography, anthropology, and mythology.
Ishikura:
Today we had a work called "Untitled" (*) by Mr. Samnang playing in the hall, and I would like to ask you about this work.
"Untitled"
Reference: From "Untitled, 2011 / Untitled, 2011" on the website of the AURA Foundation for the Promotion of Contemporary Arts.
In this work, which was probably shot in Cambodia, water can be seen in the background, and as the scene changes from one scene to another, the artist continues to perform with a bucket of sand on his head. I would like to ask you about this "sand".
Samnang:
"Sand" is a natural part of the ground, rivers, etc., but it can also be political. In Cambodia, "sand" can cause people to be driven out. We use "sand" as an abstraction with its political connotations.
Yabumoto:
Cambodia has a system called "Economic Land Concession". This system allows foreign investors to lease land for a long period of time, but there is a problem that the people who used to live there are being evicted.
Samnang:
For example, sand is being added to what used to be a lake and the lake is disappearing, or the sand is being taken to Singapore and used as landfill.It expresses the state of political resistance.
Lakes are basically uninhabited, but they are places where the politically vulnerable gather. The government oppresses people on the margins of society.
Ishikura:
Thank you. If you look at the background behind you in the video, you can see that it is changing dynamically. For example, the contrasting background of the leaning houses of people like boat people and the rows of buildings gives a sense of a world in which there is a great deal of human activity going on.
The body of a half-naked figure in the work is very impressive. When I saw this body, I was reminded of contemporary butoh dancers in Japan. Japanese Butoh dancers are also creating their own expression in a very big change, while closely following old traditions and Japanese history. They are creating new expressions based on very old traditions. Is there anything you are conscious of in terms of expression that brings simple and strong bodies to the forefront?
Samnang:
To be honest, I didn't really understand it at the time.
But when I participated in a project in Japan, I could not speak Japanese, so I had to use my body. When I didn't know the way, I would say, "Straight! or "Right! I used simple physical expressions such as "Straight!
Thus, the "use of the body" method of communication is a simple way to convey one's thoughts to others. In this sense, I realized that "using the body" is also important. I believe that we can create such a ritualistic space with people in communication.
When I go to a local area to do research, I use my body and participate in the local community to promote the project. I do not live in the community, but I am connected to it somehow. In the end, I feel like family. And I make art out of it.
Ishikura:
I feel that Samnang's works are a mirror of Cambodia as we know it today. They remind us of how social changes are taking place, how the natural environment is changing, and at the same time remind us that this is not only happening in Cambodia, but all over the world.
So I feel that Samnang's work may have a language that can be understood by people living in environments that Samnang has never met or imagined.
Samnang's works have been seen in various places in Japan.How do you feel about that?
Samnang:
I am saying what I want to say and I have no idea how the audience (the person receiving the information) feels about it. My art is not a pretty landscape piece. Often, I am dealing with places where problems are happening now, or with issues that are about to happen. I take images from various places, and they are connected like a map.
Ishikura:
When I look at Samnang's work, I see exactly one map. It could be a map about the body, or it could be a map about man's relationship with nature.
When I look at Samnang's works, I feel a great sense of nostalgia. This is because they remind me of old festivals that have been handed down from generation to generation in various parts of Asia. At the same time, however, they also bring up completely new images that I have never seen before.
How can a work be so "old" and yet so "new"?
Samnang:
I don't know because I am creating intuitively (laughs). While doing research, I think that by simply presenting an image of something universal that is common to all humankind, I am connecting with something unconscious, such as the common origins and images of the audience.
Ishikura:
Thank you very much. I am very impressed with the work that shows the heads of beasts that look like animals we are familiar with, but slightly different. I think this is very universal in terms of the fact that all over the world, from very old times, such as the Paleolithic period, humans have been wearing masks and celebrating festivals.
What is very interesting is that the animals are made from plant vines. The image of the transformation from plant to animal is very impressive. The expression makes us feel as if the same life is flowing through the plants and animals.
Samnang:
There was once a plan launched to build a dam on the only waterfall in Cambodia. It is a very large waterfall. The jungle there was inhabited by about 1,000 decimals. Look at this forest. They wanted to build a dam here.
When I first entered that community, the people there did not give me food. Do you know why? Because the people who were going to develop the dam were Chinese, and I looked Chinese. Because of our efforts, the construction of this dam was stopped. Now they are very grateful.
What is important to that tribe is that they "live in nature". There, each family has its own animal beliefs. When their ancestors lost their way in the mountains, they were guided by birdsong and animal tracks to find water.
After returning from the mountains, the ancestors passed the story on to their children, who came to believe in the animals. For me, too, that philosophy of "living in nature" is very important.
For this piece, I explained these thoughts of mine to the artist, and we went to that community together to create a dance performance.
It was very difficult, but I asked the performers to go to the waterfall. To get the senses out as an experience, we had them go in front of a wild crocodile and dance in front of a peacock. If there was elephant poop, they tried to imitate an elephant there, and if an animal peed and ran away, they imitated it.
And in the dance, I asked them to move in a way that was neither animal nor human. And here is the edited version of the artwork.
Ishikura:
I was very moved by what you just said.
Today, modern people eat animals for meat and use their hair and skins to make clothes, shoes, and bags, and humans try to control and dominate them. But I was very impressed by the fact that we ask animals to tell us where water is and learn how they move.
I remember that the oldest sculpture of Homo sapiens is the "Lion Man" (*), which was found in a cave about 30,000 years ago.
(*)Lion Man…A late Paleolithic ivory sculpture found in Germany. It is the world's oldest carving of an animal figure, as well as one of the oldest known so-called sculptures. Radiocarbon dating of the same stratum in which it was found places the small standing figure at approximately 32,000 years old.
Reference: Wikipedia
I have always wondered why Paleolithic people made "human body with animal head" sculptures. Looking at Mr. Samnang's work, it stirs my imagination of what people of very old times felt was "neither human nor animal," "something that is both," and "something that goes beyond human beings'". I think I now understand a little more about the secret of Samnang's art, which is "old and new".
However, I think it has a slightly broader interpretation than what we might think of as "painting" or "sculpture," which originated in Europe.
For example, in art college, we do drawing in class. It is a drawing of the face of a Greek or Roman god. Learning about Christianity and Greek and Roman culture is very enriching and important, but Samnang's work shows us that art is actually much broader.
I think it is very important to learn something from outside of Europe as well, what do you think, Mr. Samnang?
Samnang:
Learning is difficult. But by learning, we can think about our "philosophy" of how we should be. I don't know how to put it, but I feel that "Learning is Learning".
Ishikura:
I think that is very important. There is so much "copying" going on in universities today. If we can learn something from "people living on the land" or "animals" or "plants," then we can say that there are learning centers everywhere.
Samnang:
For example, there is much to be learned through "body language" and "heart to heart connections" as I have done in Japan.
What I believe is that everything is connected to nature. With every step we take, we are in touch with nature. Everything can be learned from nature. Nature is the source of all education.
Ishikura:
I am very impressed with the way you think about nature. At the same time, I think the network of people who care about nature is flexible and strong. I feel that the way of thinking that Southeast Asian artists have now is having a great impact.
For example, the idea of "relationship with nature" and "how to build people and community". I think communities like Sa Sa Art Projects (*) are also very flexible and strong, but what do you think about the connection with other artists of the same era?
(*)Sa Sa Art Projects is a Cambodian artist-run space dedicated to the practice of contemporary art.
Reference: AURA Foundation for the Promotion of Contemporary Arts website
Samnang:
All relationships are made up of everyday relationships. I believe that we can be connected in some way, even though we have different politics, such as Japan and Cambodia.
Ishikura:
Thank you. I feel that I can visit Kinan Art Week and "relax" in Tanabe and Shirahama because I feel something similar to the feeling that Mr. Samnang has.
For example, when you stay at a hotel in Kinan, there is a senior member of Mr. Yabumoto's baseball team who treats you very well. When you look at the team that creates the exhibition, there are people from the town and there are art experts, and it is very exciting to see them working together to create the same place.
Mr.Samnang, what is your sense of Kinan?
Samnang:
I think I have many friends here. I also think that  Kinan is a very safe and warm place. But the most important thing for me is the nature and politics, and I feel that Kinan is a place where there might be a hint to rethink the relationship between nature and politics.
5. About Cambodia and Kinan
Yabumoto:
I feel that Cambodia and Kinan are close to each other.
When I saw Samnang's work "Popil" (*), I felt it was somewhat similar to the "Oto Matsuri" (*) in Kumano.
(*)Popil
Reference: From "Popil," the website of the AURA Foundation for the Promotion of Contemporary Arts.
(*)Oto Matsuri (Fire Festival): This is a heroic fire festival held every February 6 at Kamikura Shrine, which is part of the World Heritage Site "Sacred Sites and Pilgrimage Routes in the Kii Mountain Range," and is designated as an Intangible Folk Cultural Asset by Wakayama Prefecture. About 2,000 men called Noboriko, dressed in white and wearing a straw rope, carry torches carrying sacred fire and run down 538 steep stone steps from the top of Mt.Kamikura
Reference: Nanki-Kumano Festival Guide
The Oto-matsuri is a fire festival that creates a dragon. In this festival, men dressed in white holding fire run down stone steps that are thought to be the mother body. This piece called "popil" is also performed by men holding white candles and dancing with fire.
"Popil" is a work that represents the circle of reincarnation. The candle is phallic, and the dancing movement is connected to the womb. I understand that the men in white in the "Oto Matsuri" represent sperm, and the red fire represents feminine things, so I feel there are similarities. In this sense, I think that the Khmer culture* and the ancient layer culture of Kumano are somehow connected.
(*)Khmer: The main ethnic group in Cambodia. Also found in Thailand and southern Vietnam. Together with the Hmong, they constitute the Hmong-Khmer language family. From the 9th to 13th centuries, the Khmer built Angkor Wat and Angkor Thom, and were at the height of their ethnic culture.
Reference: Kotobank
Samnang:
This work represents the circle of reincarnation. It is a cycle of plants growing up, becoming leaves, flowers, fruit, and falling off.
In creating this work, I first asked the artist if he could swim, and if he was okay with the political connotations of my work.
In the works, artists are asked to transform in various ways, becoming fishermen, farmers, or animals. In the circle, "love," "living," "dying," and everything else is with nature.
(Mr. Samnang stands up and starts singing and dancing)
(applause )
Yabumoto:
It's very interesting. I feel like I experienced a language beyond language along with expression.
It is almost time for us to finish, but I think I should join Dr. Ishikura for a summary and analysis of Samnang's poetry, butoh, their works, etc.
Ishikura:
You included the relationship between China and Cambodia.
Yabumoto:
That's right.
Ishikura:
Mr. Samnang is always thinking about contemporary politics (what we do for politics) along with mythology. It is not "good and evil," but rather antagonistic and coexistent, mixed and repulsive, always moving like yin and yang. That's the kind of "philosophy" that I can only describe.
Yabumoto:
In this "popil" piece, I understand that the dragon wearing the red tusk probably refers to China, while the other dragon in traditional costume refers to Cambodia.
I feel that the way this is moving closer and further apart expresses our current relationship with China. Since there are many countries in Asia that have to take a delicate position with China, it seems to me that we are delivering universal values to many other countries as well.
Ishikura:
Yes, that's right. In fact, the lake was about to be reclaimed by a Chinese company. So you can think of it as one power that became a force to be reckoned with: performance.
Yabumoto:
For these reasons, it could be said that many countries are supporting Mr. Samnang's activities and art projects. In fact, this has created a community that has become a kind of resistance movement, and has even halted the construction of a dam in Cambodia.
This could be the same structure as the one that, through resistance activities, created Wakayama, a prefecture without nuclear power plants.
Ishikura:
The people who supported Wakayama without nuclear power plants were the fishermen who cherished their daily lives. It was the people who live in the sea who cherished the sea. We need to express the idea that "this ocean should not be converted into money" and "we must protect the water and fish in the ocean as part of our worldview." This is what we need to teach at art schools today.
Yabumoto:
Resistance activities are exactly what Kumagusu Minakata's National Trust Movement* is all about, as well as the "alley activities" conducted by Kenji Nakagami* through his novels. I feel that this shows that we must carry on what our predecessors have done.
(*) National Trust Movement: A movement in which citizens use their own money to purchase and protect the natural and historical environment around them and leave it to the next generation.
Reference: Ministry of the Environment, "National Trust Guide to Preserving Your Natural and Historic Environment".
(*) Tenjinzaki, which Kumagusu is said to have mentioned as a scenic spot that should be protected, later became the birthplace of the National Trust movement in Japan, and many people who participated in the protection movement have certainly inherited Kumagusu's view of the world and landscape.
Reference: Minakata Kumagusu Archives
(*) Kenji Nakagami: Novelist. Born in Shingu , Wakayama . He has pursued issues of folklore, stories, and discrimination, focusing on people living in complex kinship relationships against the backdrop of the climate of his hometown, Kumano, Kishu.
Reference: Kotobank
Ishikura:
Which party and which politics is good or bad is of course important, but we need to take it a little further. For example, why did Kumagusu Minakata oppose cutting down trees, and why did he work with Kunio Yanagida  to protect them?
I think it is important to feel very close, not the politics of the Capitol, but the politics of the forests in your neighborhood, the beach, sand, and birds in front of you, or the politics of men and women.
Yabumoto:
I think it is like an accumulation of Kumano Hongu Taisha Shrine and many remaining unnamed shrines and temples that have been cleaned up and protected by people with no names.
Also, I would like to ask one more question. Dr. Ishikura has been researching the Shishimai lion dance. Are the masks and movements of this "popil" piece connected to the Japanese lion dance?
Ishikura:
Regarding the word "lion," there was no word for "animal" in Japan until the Edo period. Similarly, there was no word for "plant" either.
All large four-legged animals were referred to as "shishi". Deer are called "kanoshishi," and wild boar are also "shishi. Wild goats were called "aoshishi". And the lion we imagined was also called "shishi".
Also, all creatures that crawl on the ground were called "mushi" . A snake is also a "mushi. In other words, the words "mushi" and "shishi" were very fluid and large categories. In that sense, "lion dance" is a large category of words that includes everything from the unimaginable lion to the four-legged animal in front of you.
In some areas, you have the lion dance biting your head in an abstract movement. On Ishigaki Island, babies are swallowed by lions and released from their bellies. It is a rite of passage, an immersion in rebirth.
Yabumoto:
You have been dealing with masks for a long time in what you call the "White Building Project" in Cambodia, Mr. Samnang.
The "White Building Project" is a project to rehabilitate old white buildings that are now casinos, and Mr. Samnang has taken pictures of people wearing white masks. From there, he is constructing another work of masks. As Dr. Ishikura said, as long as there are living people, the White Building seems to have the meaning of "rebirth" at any time.
Ishikura:
Yes. One of my favorite Canadian indigenous artists is Beau Dick, who is a shaman, a chief, and a performance artist. He is a shaman, a chief, and a performance artist, and he has been making traditional masks for a long time.
He continued to make very beautiful and powerful masks in Canada, on the other side of the Pacific, until his death. When I think of Mr. Samnang making masks in the same way in Cambodia, which is around the sea, it makes me realize that "masks" are a universal art form.
6. "Memories of Soil and Roots" About Japanese Gods
Yabumoto:
But oh dance is characterized by the movement of "sliding feet". What is the meaning of this?
Ishikura:
Tatsumi Hijikata* says that European dance begins with standing. That is why the movements are so beautiful, like ballet. Hijikata's dance, however, begins with the inability to stand on the ground. They make butoh dance by dragging their feet or being dragged by the earth, like a baby wriggling around.
(*) Tatsumi Hijikata: Studied under Katsuko Masumura under Takaya Eguchi in Akita City, then moved to Tokyo in 1949 to study classical ballet, modern dance, and pantomime. In 1959, he presented "Kinjiki," which was the starting point for his own style of butoh with a low center of gravity.
Reference: Kotobank
This would be a different source than European aesthetics. It has an inherent philosophy. Being "close to the earth" is one. Another is the philosophy of "becoming," rather than "being" as the philosophical concept of existence.
Earlier, Mr. Samnang talked about the cycle of plants growing out of the soil, growing leaves, growing branches, blooming flowers, and returning to the earth as fruit. This is exactly what "become" means: to become. We say "becoming" when we transform into something. We say "becoming" for "transforming," but it's worth noting here that mikans are described as "becoming," aren't they?
This is a bit different from the philosophy of existence. I suppose the "mikan mandala" is also constantly transforming.
To talk a little about mythology, Susanoo is the god of "roots" and also the god of "becoming". This is because only Susanoo circulates like a plant in a roundabout way, from the heavens to the earth, underground, and the sea.
Susanoo is three brothers. The eldest sister is the "sun," the second brother is the "moon," which may be male or female, and the third, Susanoo, is a deity associated with roots, the sea, and Kumano.
Some people think that "Susanoo" may have something to do with Khmer mythology. The reason is that in the old Khmer mythology, there are three brothers, the sun, the moon, and the comet, and the third and youngest of them is always running around in circles in space crying. Then he swallows his sister and brother and spits them out. This is the origin of lunar and solar eclipses. This youngest child is called "Rahu".
Yabumoto:
It's a common theory between "Rahu" and "Susanoo."
I hope you have gained some understanding of the relationship between Cambodia and Kinan, the soil and nature. What do you think, everyone? If you have any questions, please do not hesitate to ask.
Participants 1:
Japan and Kumano, it is believed that a god exists for everything, but what kind of god is the Cambodian god?
Samnang:
There are many religions in Cambodia. Christianity, Hinduism, and many others. The God I believe in is the God of Nature.
Participant 2:
Is the sky itself a god or the earth itself a god in Cambodia?
Yabumoto:
Dr. Ishikura, who specializes in this field, will explain this a little at the end.
Ishikura:
When a great nation organizes a mythology, all gods become personalities. As in Egyptian mythology, the earth becomes one human god and the sky becomes one human god, and from there one religion is born.
Some people think that the first gods may have been "animal" gods. It is said that the old Paleolithic idea is that there were many animal gods in the beginning and no human gods, rather than "animal gods" serving "human gods."
Yabumoto:
It is a very interesting story, but it is time to go. I would like to hear more, but I will stop here.
I look forward to Samnang's future works.
Finally, please give a round of applause to our two guest speakers, Mr. Samnang and Dr. Ishikura.