Colourful Mandarin Oranges – Dinner Party to Enjoy a Diverse Range of Citrus Fruits
18 February (Saturday) 19:00 〜21:00
C+
3272 Inanari-cho, Tanabe City, Wakayama 646-0051, Japan
Capacity20
Participation fee4500 yen
So many varieties of mandarin oranges are grown in Kinan that they are said to be harvested almost all year round. In connection with the ongoing project "Mikan Collective" to delve deeper into citrus from the perspective of contemporary art, and the "Commons Farm (tentative)", a farm project for everyone to use in the future, a "Dinner Party to Enjoy Diverse Citrus Fruits" will be held in collaboration with citrus farmer Taichiro NOKUBO and French chef Ryosuke SARAI. A "Dinner Party to Enjoy Diverse Citrus Fruits" will be held.
See, touch, smell and taste more than 20 varieties of citrus. It is rare for people from outside the region, or even locals, to be able to taste them all at once at this time of the year, when the largest number of varieties are available. Come and experience the charm of living in this region with citrus.
Date: 18 February (Saturday)
 Reception: 6.30pm -.
 Opening: 19:00 – (about 2 hours)
 Capacity: 20 people
 Place:. C+ (CITAS) 3272 Inanari-cho, Tanabe City, Wakayama 646-0051, Japan
 Participation fee: 4,500 yen
 Payment: Cash on site
[Guest]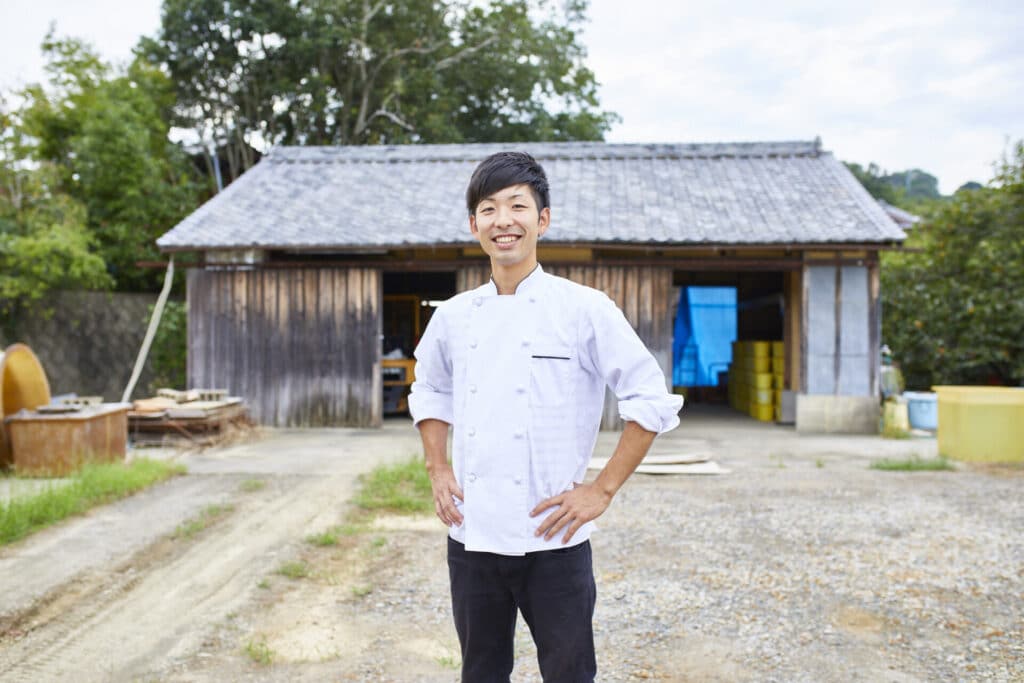 Sarai Ryosuke
Owner-chef of Restaurant Caravansarai. Born in Kamiyoshiyou, Tanabe City, Wakayama Prefecture. Graduated from a culinary school and started his culinary career. After working in a hotel in Osaka and a French restaurant in Nagano, he returned to Tanabe City and opened Restaurant Caravansarai in a renovated ume storehouse built by his grandfather in March 2020. The restaurant offers cuisine unique to Kishu, using local seafood, vegetables and gibier with a story to tell.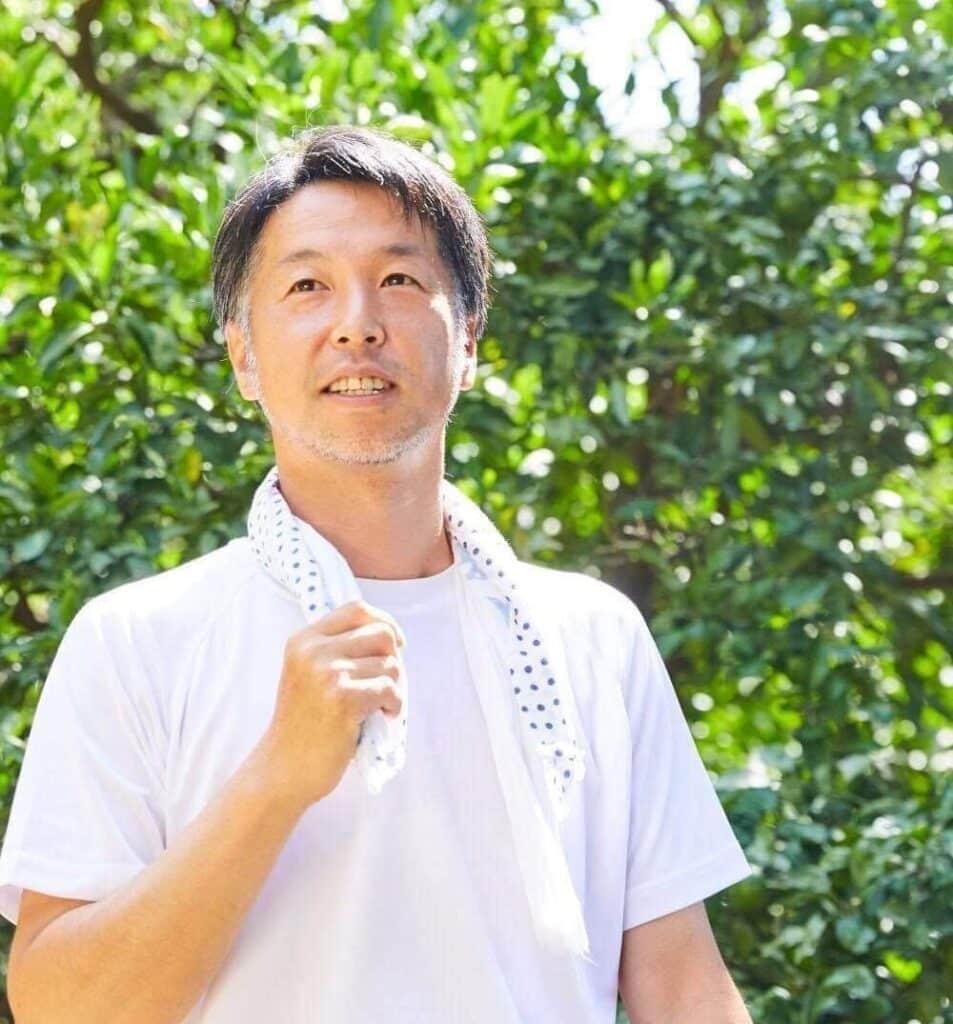 NOKUBO, Taichiro
The fifth-generation owner of Toakien, he grows 30 varieties of citrus, plums, kiwis, etc. At the age of 24, he was working at Suzuka Circuit in Mie Prefecture but returned home due to a change of heart and environment. He is now pushing forward with an out-of-the-box style of farming, accepting people from the city to experience farming in order to create a 'related population' in Tanabe City, and working with a local eel restaurant to produce an original fertiliser made from reused eel bones.
[Main citrus fruits / approx. 23 varieties]
 Orange, Lemon, Jumbo Lemon, Ponkan, Benibae, Sweetie, Chandrapomelo, Harumi, Amakusa, Navel, Shiranui, Sanpokan, Tsu no Kiki, Jabara, Harumine, Iyokan, Kiyomi, Taroko, Butsudan, Karamandarin, Seminole, Shunkokan, Kachibana and Valencia Orange.
*The types of citrus available are subject to change depending on weather and harvest conditions.
[Culinary contents]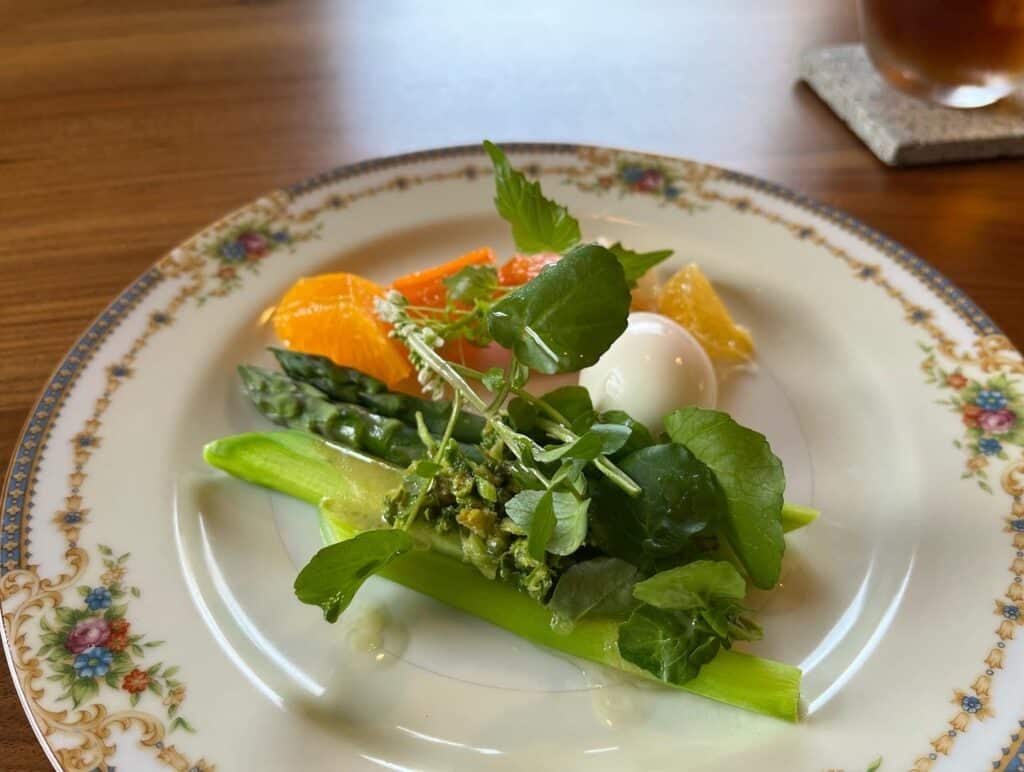 The menu will be based on the variety of citrus fruits available.
The menu will be determined by the ingredients available. Details will be updated as soon as they are finalised.
Reference images of dishes
Venue]
C+ (CITAS)
 3272 Inanari-cho, Tanabe City, Wakayama 646-0051, Japan
 C+ is a cultural community salon run by Shirahama Gas for people to brush up on their skills under the concept of "Towards a Premium Me". The food courses in particular offer lessons in delicious bread, western-style confectionery, French cuisine and other dishes using a gas fire.