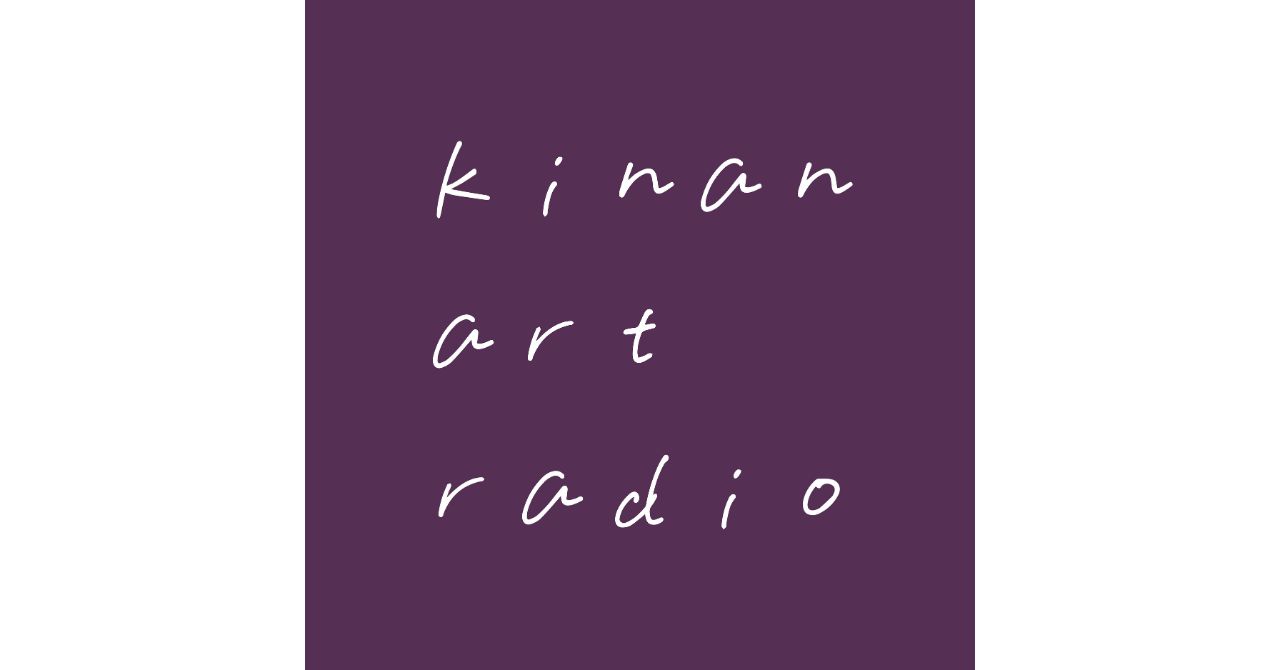 Kinan Art Radio #8 has been delivered
A [guest talk] corner where you can listen to the wonderful and interesting people you meet through the activities of Kinan Art Week.
https://linktr.ee/kinan.art.radio
For this third installment, we interviewed Kouhei Maeda, a contemporary artist from Tanabe City in the Kinan region.
We asked him about his canoeing experience, which is the starting point of his activities, various episodes about the "water" that repeatedly appears from there, and how he perceives the world through his own body.
・Encounter with Kinan Art Week and Exhibition in 2021
・I feel it through my body
・The origin is a canoe?
・A work is born from ecstasy and excitement
・Looking at the local area through the eyes of an artist
・Kyoto Takasegawa project
・ Maeda's works that can be seen in Kinan
・Do you like pranks?
・This year's river is the Sumida River

Please enjoy yourself.

【Introduction of topics that came up during the conversation】
■Kohei Maeda Official Website
https://koheimaeda.com/

■Breathing(2021)Exhibition view
https://aura-asia-art-project.com/collections/breathing/

■Over to you(2021) Exhibition view
https://koheimaeda.com/works/over-to-you-02/

■Maeda's first solo exhibition "Itom"
https://koheimaeda.com/works/%e3%82%a4%e3%83%88%e3%83%a0/

■Interview about "Takasegawa Monitoring Department" (5TO9)
https://www.city.kyoto.lg.jp/sogo/cmsfiles/contents/0000302/302938/5TO9_Vol.7.pdf

■New work "Breathing" on display at Sandanbeki
https://sandanbeki.com/news/detail.php?id=53

■"TOKAS" to be exhibited next year
https://www.tokyoartsandspace.jp/
---
▼Moderator
Manabu Shimoda (Kinan Art Week)
▼Guest
Kohei Maeda (Artist)
▼Kinan Art Week official website
⁠https://kinan-art.jp/⁠
▼Opening theme
AWAYA (Sound Art Unit)
⁠http://www.awayajp.com/⁠
▼BGM
Mrs. Zazzara by Loxbeats https://soundcloud.com/loxbeats Creative Commons — Attribution 3.0 Unported — CC BY 3.0
City Life by Artificial.Music https://soundcloud.com/artificial-music Creative Commons — Attribution 3.0 Unported — CC BY 3.0
Still Awake by Ghostrifter Official https://soundcloud.com/ghostrifter-official/ Creative Commons — Attribution-ShareAlike 3.0 Unported — CC BY-SA 3.0