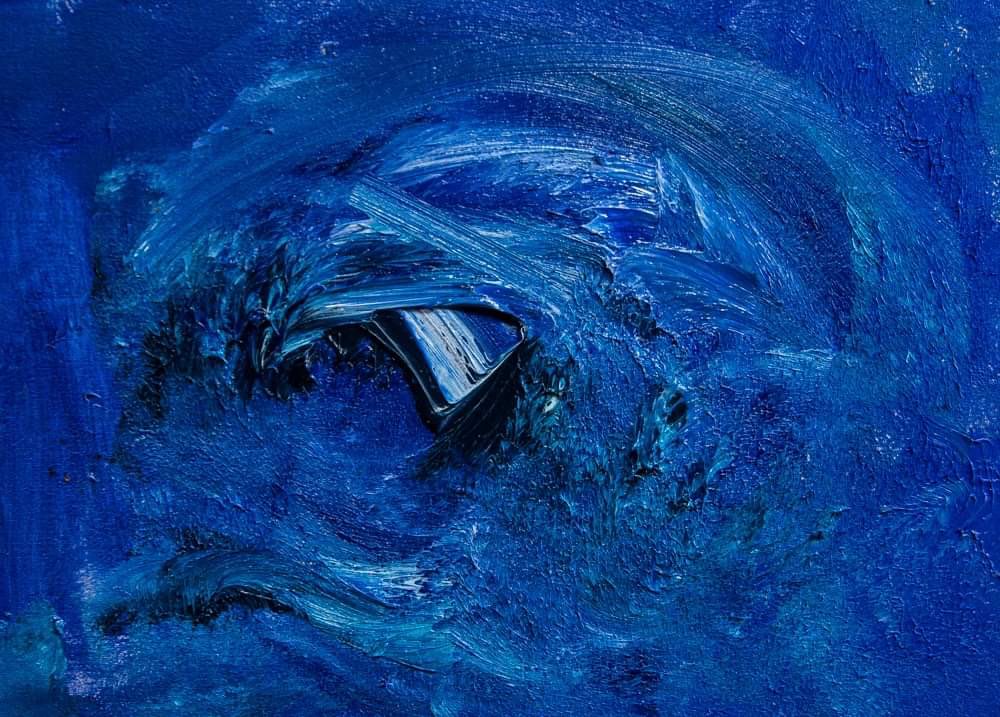 Dialogue Project#17『Art and Welfare -Kinan and Outsider Art-』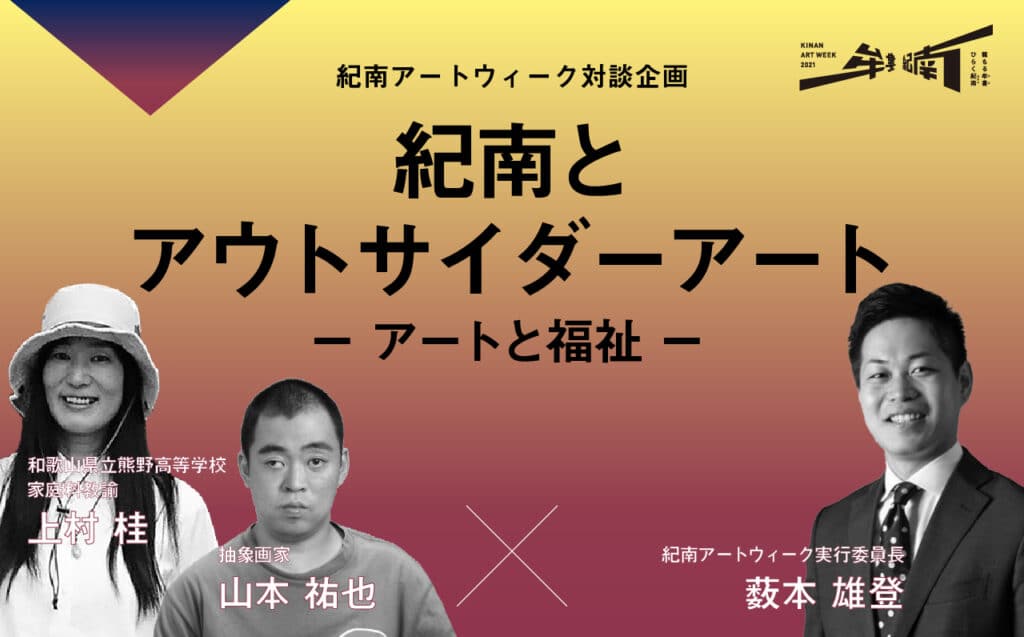 Kinan Art Week Dialogue Project #17

〈Guest Speakers〉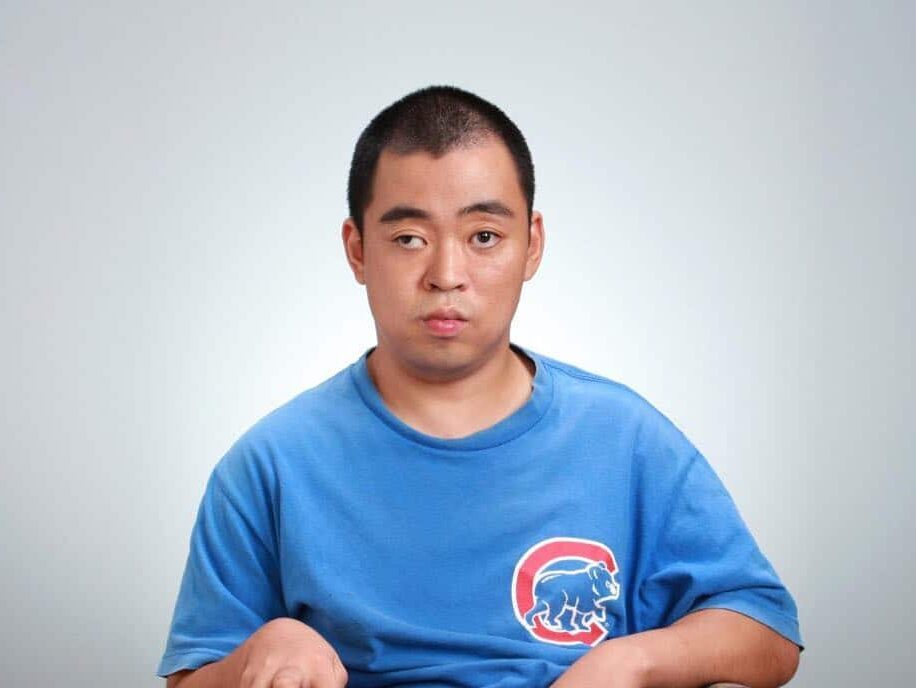 Abstract Painter
Yuya Yamamoto
Artist based in the Kinan region
The artworks, created using the roller technique, are a form of self-expression and a tool for communication. He uses his disability as an advantage to engage in community activities and inter-school exchanges through art.
https://www.instagram.com/yuya1987422/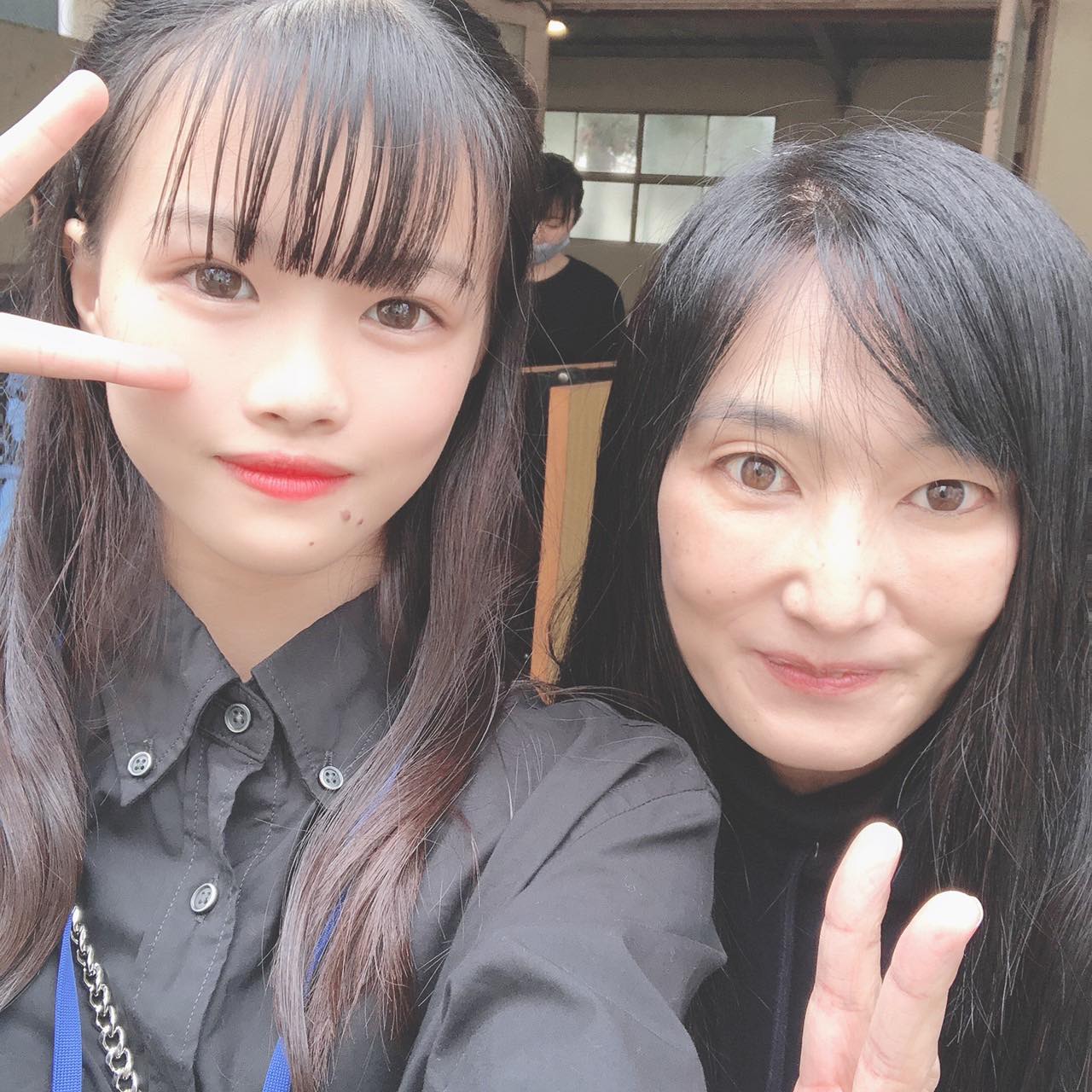 Home Economics Teacher, Kumano High School, Wakayama
Katsura Uemura
Advisor to the Kumano Supporters' Leadership Club
In her home economics classes, she makes time for the students to deepen their understanding of the significance of social inclusion and disability. She is also the special needs coordinator at Kumano High School, where she works hard to assist the students.
https://www.kumano-h.wakayama-c.ed.jp/
https://www.kumano-h.wakayama-c.ed.jp/club/suport/suport_top.html


Interviewer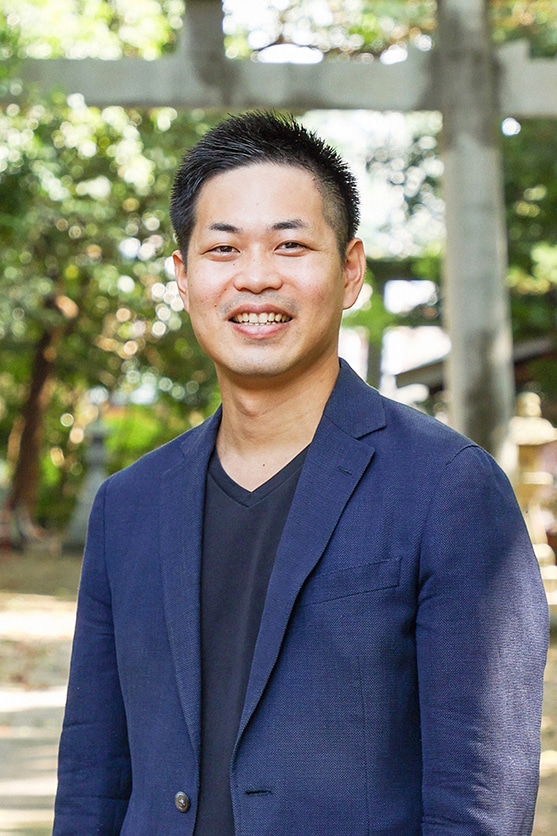 Yuto Yabumoto
Kinan Art Week Executive Committee Chair
Editing :
Kinan Editorial Department by TETAU
https://good.tetau.jp/


Art and Welfare -Kinan and Outsider Art-
< Table of Contents >
1. Introduction of the Two Guests
2. Yamamoto's Art Activities
3. Symbiotic Society and Understanding of Disabled People
4. How We See Art
5. Image of People with Disabilities
6. To Protect the Future of Kinan
7. Kinan Art Week Aims to…
1. Introduction of the Two Guests
Yabumoto:
Thank you very much for your time.
Today we would like to ask you about your daily activities, the relationship between disability and art, and your thoughts on the future of Kinan. First of all, could you both please introduce yourselves?
Mr Yamamoto:
My name is Yuya Yamamoto. I am from Kamitonda town. I started painting when I was 17 years old and I have been doing it for 17 years now. My main activities are community activities through art and exchange between schools and universities. I am currently engaged in art activities based in the Kinan area. Until about two years ago, I lived in Kyoto and every Friday I attended a meeting of disabled people at Kyoto Bunkyo University.
I was born with cerebral palsy, which is a disability, and I have chosen the catchphrase "art and welfare" for my activities. I am currently studying the link between art and welfare, and continue to communicate this to the community. I look forward to working with you.
Ms. Uemura:
My name is Katsura Uemura I am from Ryujin, Tanabe City. I am currently a home economics teacher at Kumano High School and this is my 10th year. Before I started working at Kumano High School, I worked at Kashima High School for 13 years.
I am also the advisor of Kumano Supporters' Leader Club *, one of the school clubs at Kumano High School. The Kumano Supporters' Leader Club carries out activities that contribute to the community. The catalyst for setting up this club was the Kii Peninsula Floods in 2011. The deep collapse of the mountain behind the school caused the death of one of my fellow students, who was in his third year of high school at the time, and I decided to start this club because I wanted to make Kumano High School more resilient to disasters.
First of all, we thought about how to quickly evacuate people who may need assistance in the event of a disaster, such as the elderly, children under primary school age, and people with disabilities. We started the "Five Kizuna-making Volunteers *" program with the aim of encouraging high school students to interact and strengthen their bonds with local people through volunteering on a regular basis.
The first is the "Heartfelt Check Volunteers" who check on the safety of the elderly. After school, we visit the homes of the elderly and survey them through simple questionnaires such as "Are you eating well?"
The second one is the "school children's nursery volunteer". We visit three school children's nursery schools in Kamitonda town to watch them play sports and support them with their homework.
The third one is "Summer childcare volunteer for disabled children". During the summer holidays, schools are closed, so we volunteer for childcare activities for children with disabilities in order to reduce the burden on their parents.
The fourth one is "Volunteering for a class for elderly people dealing with fall prevention and helping them find a purpose in life" . High school students participate in the classes for the elderly in Kamitonda town and help them.
The fifth is "Community Event Activities". High school students participate in local events, performing dances to liven up the events and also volunteering as event booth staff.
These are the five main activities in which we are working to build bonds with the local community.
I look forward to working with you.
*Reference KumanoSupporters' Leader DepartmentHomepage
*Reference [Official]KumanoSupporters' Leader (@kmn_sp30,Instagram)
*Reference KumanoSupporters' Leadership Club2019Activity Report (23March2020,KumanoSupporters' Leadership Clubwebsite)


2. Yamamoto's Art Activities
Yabumoto:
Could you tell us a bit more about what exactly you do, Mr Yamamoto?
Mr Yamamoto:
What I have been doing for a long time is the production activity, which is the origin of my art activity. In recent years, I have exhibited my work in exhibitions held in Tanabe City and Kamitonda Town.
Since about five years ago, I have also been involved in art activities that go beyond canvas art. In the past, we have not only produced calendars and picture books *, but also collaborated with an interior design shop in Tanabe called "Re-barrack", where I designed the seat of a chair *. We have also been involved in other community exchanges through art, such as live painting at events, and art events and workshops in local parks and unmanned stations.
*Reference: "Picture book based on a local artist's model published by Mr. Tomita, a writer in Kamitonda"May27,2021, Kii-MinpoAGARA)
*Reference: Yuya Yamamotox BokuMoku(5February2021,Re-barrack,@rebarrack_1910,Instagram)
*Reference: Collaboration with Re-barrack (9March2021,YuyaYamamoto,@yuya1987422,Instagram)
Yabumoto:
It's amazing that you've been painting for 17 years, since you were 17 years old.
Mr Yamamoto:
Actually, I used to hate drawing. But in my second year of high school, I met a teacher in an elective art class who drew me into the world of art. In the past, I used to think that art was about faithfully capturing a landscape or a person, but as I continued to work, I realised that abstract paintings also had an artistic appeal.
I never thought that I would end up working in art, but now it is my life's work. For me, art is a means of self-expression and a communication tool for self-assertion.
Yabumoto:
You paint using a roller. Have you always used this technique?
*Reference: Various ways of expressing yourself using a roller (Art Materials Forest)
Mr Yamamoto:
At first I used to draw with a brush, but after some trial and error I came to think that drawing with a roller is the most fun. It's hard work because you have to put all your energy into drawing, but it's exhilarating.
I always try to make the most of the sunshine and paint in natural light. Especially in the morning sunshine, the colours of my paints look the most beautiful. That's why I usually spend half the morning painting in my garage *.
*Reference: Yuya Yamamoto's creation video using the roller technique(23 November 2020), Yuya Yamamoto& Dear Friends, YouTube)


3. Symbiotic Society and Understanding of Disabled People
Yabumoto:
What does Ms. Uemura do in her Home Economics classes?
Ms. Uemura:
There is an area in Home Economics called 'Symbiotic Society *' which allows time for pupils to develop their understanding of disability.
*Reference: "1.Towards the Formation of a Symbiotic Society" ("Promoting Special Needs Education for the Construction of an Inclusive Education System Towards the Formation of a Symbiotic Society: Report of the Special Committee on the State of Special Needs Education"13July 2012, Ministry of Education, Culture, Sports, Science and Technology)
Yabumoto:
I see. So you have opportunities to learn about disability in the classroom?" I think the term "inclusive education*1" can also be used in this context.
*1 Education in which children with and without disabilities learn together in the same setting.
  Inclusive Education (Japan Federation of Associations for the Visually Impaired
Ms. Uemura:
Five years ago, I took up the position of 'Special Needs Coordinator' at Kumano High School. In our school we have students with developmental disabilities, students with hearing sensitivities and students who do not like to be in groups. I have continued to work with them to create an environment where they feel comfortable in the classroom.
For example, a student with a disability called dyslexia *2 takes more than twice as long to solve a test question as a student without a disability. For this reason, we ask not only the teacher who makes the test, but also all the teachers and staff to share the same understanding by explaining what this student is having trouble with during the staff meeting.
Gradually, as more and more teachers began to understand, I decided to make "Symbiotic Society" a compulsory subject in my fourth year as a special needs coordinator, in the hope that this would in turn help the students to understand disability better.
*2 A condition in which a person has no intellectual problems but has significant difficulties in reading and writing.
  What is Dyslexia? (AuthorizedNPOEDGE)
Yabumoto:
The students who belong to the Kumano Supporters' Leader Club are doing various volunteer activities in Kamitonda town, and they are exactly making use of what they have learned in the "Symbiotic Society" class.
Ms. Uemura:
It's great to see that our efforts in the classroom are benefiting the students. In terms of volunteer activities, the AED sheets developed by the students were donated to 71 locations in Kamitonda town last year *. The students have been working hard to make Kumano High School more resilient to disasters, and I think they have done a great job.
*Reference: "Kumano High School Supporters Club Makes AED Seats by Hand, Donates to 71 Sites" (July 8, 2020, Kii Minpo AGARA)
Ms. Uemura:
In addition, the students of the Supporters' Leader Club have previously participated in the "Art Experience" where they created Big Art with Mr. Yamamoto *. 2 years ago, my son met Mr. Yamamoto by chance at "Hotmotto Field" in Kobe. Later, when I met him for the first time, I got the impression that Mr. Yamamoto is a very light-footed person. I was very impressed by the fact that he was always seeking to find out what he could do as a member of society.
That's why we invited the students to take part in the art experience, so that they could learn more about Mr. Yamamoto's activities. Some of our students want to go on to art-related universities and colleges, so we hope to collaborate with Mr. Yamamoto again in the future.
*Reference: Art experience with Yuya Yamamoto (30May2021, [Official]KumanoSupporters Leader,@kmn_sp30,Instagram)


4. How We See Art
Yabumoto:
I'm afraid this is a big question, but what does art mean to you?
Mr Yamamoto:
It's a part of life. I think that not only painting but also looking at the nature of mountains and sea is art. The landscape moves, so you can never see exactly the same view, and it's interesting to see the different expressions depending on the weather.
Art has imprinted itself on my life and has been an opportunity for me to come into contact with people. I have met many friends and supporters through the activities of my exhibitions and local events. I don't think I would have been able to see such a wide world without art.
Yabumoto:
When I first entered the world of art, I was struck by the extraordinary breadth and depth of the concept of art. There has always been a lot of debate about the definition of art, but we believe that "if it moves you, if it inspires you, then it's art". For you, what is the definition of art?
Mr Yamamoto:
For better or worse, there is no right answer in art. If a person says "this is a work of art", then it is a work of art. There is no clear goal, no right or wrong answer, so you can keep exploring, which is what art is all about.
Yabumoto:
Does Ms. Uemura ever take up art as a subject or think about the definition of art in her home economics classes?
Ms. Uemura:
In Family Studies, we had a class called "Child Development and Childcare", where we talked about how students should teach art to their own children when they become parents. When learning about children's drawing development, the students were very interested to hear that parents should not confine their children's abilities. Some of the pupils had difficulty in drawing and some of them reminisced about when they started to dislike drawing.
In class, we not only learn how to be a parent in drawing activities, but we also do crayon drawings so that the students can enjoy drawing itself. In fact, the students enjoy it, saying "I miss it!" It's a very rewarding class for me too.


5. Image of People with Disabilities
Yabumoto:
I believe that although humans live in separation from nature, I also believe, in fact, that people with disabilities are "closer to nature". For example, there is a theory that the reason why "King Oedipus *" is dragging his right leg is because he is not separated or divided from the forces of the earth and is being sucked into the forces of the earth. Shuntokumaru * was blinded by his stepmother's curse and had to beg for money, but when he arrived at Shitennoji Temple and prayed to Kannon Bodhisattva, he was healed. There is also a legend that "Oguri Hangan*" who was poisoned and lost his life, but came back to this world in a different form and was able to return to his original form by curing himself with hot water. In fact, this is not just a question of disability, but every human being will always have an Oedipus, a Shuntoku Maru or a Oguri Hangan within him when something is out of balance, whether it is physical, mental or otherwise.
I heard earlier that you are most active in the morning when there is sunshine. I think that you must live a very natural life , and it is precisely because of your disability that you are able to create works that remind us of nature itself.
By the way, Mr Yamamoto, I don't know if this is the right word, but what do you think about the work of people with disabilities, so-called "outsider art " *3?
*Reference:What is King Oedipus (Kotobank)?
*Reference: The Legend of Shuntokumaru (Yao City Library)
*Reference:Legend of Oguri Hangan (Kumano Hongu Tourist Association)
*3 It refers to art activities carried out by children who have no art education, self-taught artists or those with mental illness.
  What is Outsider Art (Kotobank)?
Mr Yamamoto:
When we talk about disability, especially in Japan, I think it is easy to start with a negative image. But I see my disability, which seems to be a negative thing to normal people, as an advantage. I don't think I would have been able to work in this world if I didn't have a disability. I think that society just puts us in the category of "disabled" or "outsider".
Yabumoto:
There are many people with disabilities who use their disability to their advantage, but sometimes people around them feel uneasy about it or even oppose it.
Ms. Uemura:
I still think that Japan is a country that is difficult to understand. I think there is still a strong tradition and tendency to ignore the individuality of people and to take it for granted that everyone is the same. This can be clearly seen in the case of the picture book "Crow Boy" (the title of the Japanese edition was "Karasu Tarou *"), which was released in the US and was so well received that it was imported back to Japan. The main character is a boy who doesn't speak many words, but he is very good at imitating the sounds of birds. His friends at school made fun of him, but his teacher accepted him and asked him if he would like to imitate the birdsong at the school play. I think it was this kind of expression that was appreciated in America.
For a long time, "disability" was a taboo subject in Japan, but gradually laws have been put in place and the environment has been improved *. So, I would like to see people with disabilities behave as a member of society with dignity, but at present, there are still very few people who express themselves. In such a situation, Mr. Yamamoto is actively engaged in activities to express himself f and I hope he will continue to do his best.
*Reference: What is KarasuTarou (Kotobank)?
*Reference: Taro Yashima, "KarasuTarou" (May1979,35p Kaisei-sha)
*Reference: Promotion of the elimination of discrimination on the basis of disability (Comprehensive promotion of measures for persons with disabilities, Cabinet Office)


6. To Protect the Future of Kinan
Yabumoto:
This time we have included the word "export" in the theme of Kinan Art Week. We think that if we can create something that is strong enough to be exported to the whole world, including art, using the Kinan region as a starting point, it will lead to the maintenance and development of the region. From this point of view, what do you think are the advantages of the Kinan region?
Mr Yamamoto:
It's easy for information to spread. It is often said that the reach of information is limited to the Kinan area, but I think that through the Kii Minpo and other publications, it is easy to convey information about events and the activities of individuals to the local people.When I was in Kyoto, it was really difficult to communicate what I had sent out to many people in the city. In that sense, the Kinan region is much shorter than Kyoto, and information is transmitted much faster.
Ms. Uemura:
Kamitonda is known as a "welfare town *" and many people have a good understanding of disabled people and symbiotic society. There are two support schools in the town*, and the Kumano Supporters' Leadership Club also does volunteer work at the support schools. As Kumano High School, we are very grateful to be able to experience so much in such a privileged environment.
*Reference "Kamitonda Town in Wakayama Prefecture / A town where residents are proud and want to continue living"National Association of Towns and VillagesOctober15,2018)
*Reference: Wakayama Prefectural Nanki Support School Home Page
*Reference:Wakayama Prefectural Hama Yuu Support School Home Page
Yabumoto:
What do you think the Kinan region should look like in the future?
Ms. Uemura:
The students of Kumano Supporters' Leadership Club have been creating various "creations" through their volunteer activities. I think it is important that the adults around them do their best to protect what they have created and invented. I believe that such efforts will help to protect the future of Kinan.
Mr Yamamoto:
Once I moved away from the Kinan area, I noticed that the people of Kinan have a strong feeling that local specialties and scenic spots are something to be taken for granted. It's really inspiring to see the abundance of nature in the area, so I would like to see more efforts made to promote the beauty of the local area.
Yabumoto:
Indeed, it is a matter of course for the locals, isn't it? I believe that the Kinan region itself is a mass of potential, not only in terms of its local products and scenic spots. We select valuable local products and simply promote their "goodness". That's what we hope to do with the Kinan Art Week exhibition.
The concept behind Kinan Art Week is to delve into the good things of the local area and to aim to export even just 1% of them. This is exactly the way of life of the Asian "art collectives *4" that we are supporting through our foundation, where local artists born in a collective export their value to the whole world, and return the resources to society and the local community. We believe that we need people who promote both aspects of "export" and "social inclusion" locally.
*4 An artist who works in a group. A group of artists working together to create a work of art.
 Midori Hirota, "New Strategies for Contemporary Art: Art Collectives:When Artists Create Organizations" (ResearchReview ofInstitute of Anthropology31March2019,No.697-128p, (Institute of Anthropology, Nanzan University)
Ms. Uemura:
In the search for "something local and valuable", it is also necessary to look at the historical paintings that have existed in Kinan since ancient times, and to pass them on to future generations.
In fact, my family has been in the family for generations, starting from the lord of the castle in Yamashiro during the Northern and Southern Dynasties (1336-1392), and we are now the 30th generation. The picture here shows a scroll from the storehouse of my house, with a painting by Kano Koho*5. The Kano school has been the goyou-painters*6 of the Kishu Tokugawa family for generations, and they painted this picture from the Momoyama period to the early Edo period. It was given to me by the 25th generation when they were working as the head of the town. It is still in my home to this day.
*5 Painter of the early Edo period and official painter of the Kii Wakayama clan. He was involved in the decorative work for the construction of Nikko Toshogu Shrine.
  About Kano Koho (Kotobank)
*6 A painter who receives a fixed salary from the shogunate or feudal lords and works mainly on their orders.
  What is a goyou-painter (Kotobank)?
*7 In the Ritsuryo system, a person who ruled a township (ri). In the Meiji period (1868-1912), he was treated as a village headman.
  What is a township chief (Kotobank)?
Ms. Uemura:
Originally, there were few specialists in Wakayama Prefecture and it took about 9 years just to get this scroll examined, even though it was only one scroll. Nowadays, the number of local researchers is decreasing and there is also the question of whether they will be able to pass on their achievements to future generations after they have passed away. In view of this, I believe that there are many historical things left in Wakayama prefecture and we should pass them on to the future as "valuable things".


7. Kinan Art Week Aims to…
Yabumoto:
Even though there are many valuable things in the Kinan region, in the future, as long as domestic demand in the region shrinks, the region itself is likely to decline. We believe that in the future we should resist decline and aim for "a state where local communities can stand on their own feet". We need to create more countryside, cities and nations that can stand on their own. I believe that the world will be in a state of multi-polar equilibrium if such independent multi-polar countries are created, and the world will actually be stable. In this sense, the Kinan Art Week is an attempt to achieve world peace.
Mr Yamamoto:
What made you decide to put me in the spotlight for the Kinan Art Week?
Yabumoto:
First of all, we have been working on areas that are easy to understand for local people, like the Kumano Kodo. This included what is called "outsider art", and I don't know if terms like "Kamagasaki University of Arts *" are appropriate, but I was interested in a concept called "socially inclusive art *". I was even more interested in Mr. Yamamoto because he is a person who converts his handicap into a strength and is actively working with a view to the future. I am wondering if I can contribute to "outsider art" from the point of view of art history, coupled with the "outside" location of Kumano, leaving aside whether the term is appropriate.
*Reference: Kamagasaki University of Arts: Nishinari-ku, Osaka City (Free City of Culture, Osaka)
*Reference: Kamagasaki University of Arts2021 April- (NPOcocoroom)
*Reference: MMIX Lab: Do not view disability negatively, treat it as an individuality and a talent" (Voice of Operators, Dissemination Project for the Promotion of Cultural and Artistic Activities by People with Disabilities "Koeru, Watashi no Koe", Agency for Cultural Affairs)
*Reference Marico"Making art out of the sensory characteristicsof disabled people, children and everyone else' exhibition at a museum in Kanagawa21August2019,IDEAS FOR GOOD)
Mr Yamamoto:
I'm very happy. I hope we can use art as a tool to create a symbiotic society from Kinan Art Week.
Yabumoto:
Kinan Art Week will continue in the future. We are not sure how we will do it, but we would be happy to collaborate with you.
In fact, there is a debate going on about whether art is being allowed to be consumed by the local community. It is often used as a tool for city planning and we have to show that "the region contributes to art". We would like to deepen our understanding of Kinan's history and art history, and work on a long-term basis to make Kinan itself a piece of art history.
Ms. Uemura:
If there is anything we can do to help, please let us help you. We don't want our students to spend their three years of high school life interacting only with their school teachers, cram school teachers and their own families. I always coordinate the event as an assistant to the students, but I believe that the Kinan Art Week will be a great opportunity for the students to interact with many different people.
Yabumoto:
We are also looking forward to doing something with schools and educational institutions. The workshops we have held in secondary schools have been very successful and we are looking forward to the future.
Thank you both very much for your time today.
Mr Yamamoto:
Thank you very much.
Ms. Uemura:
Thank you very much.


.
<Related article>