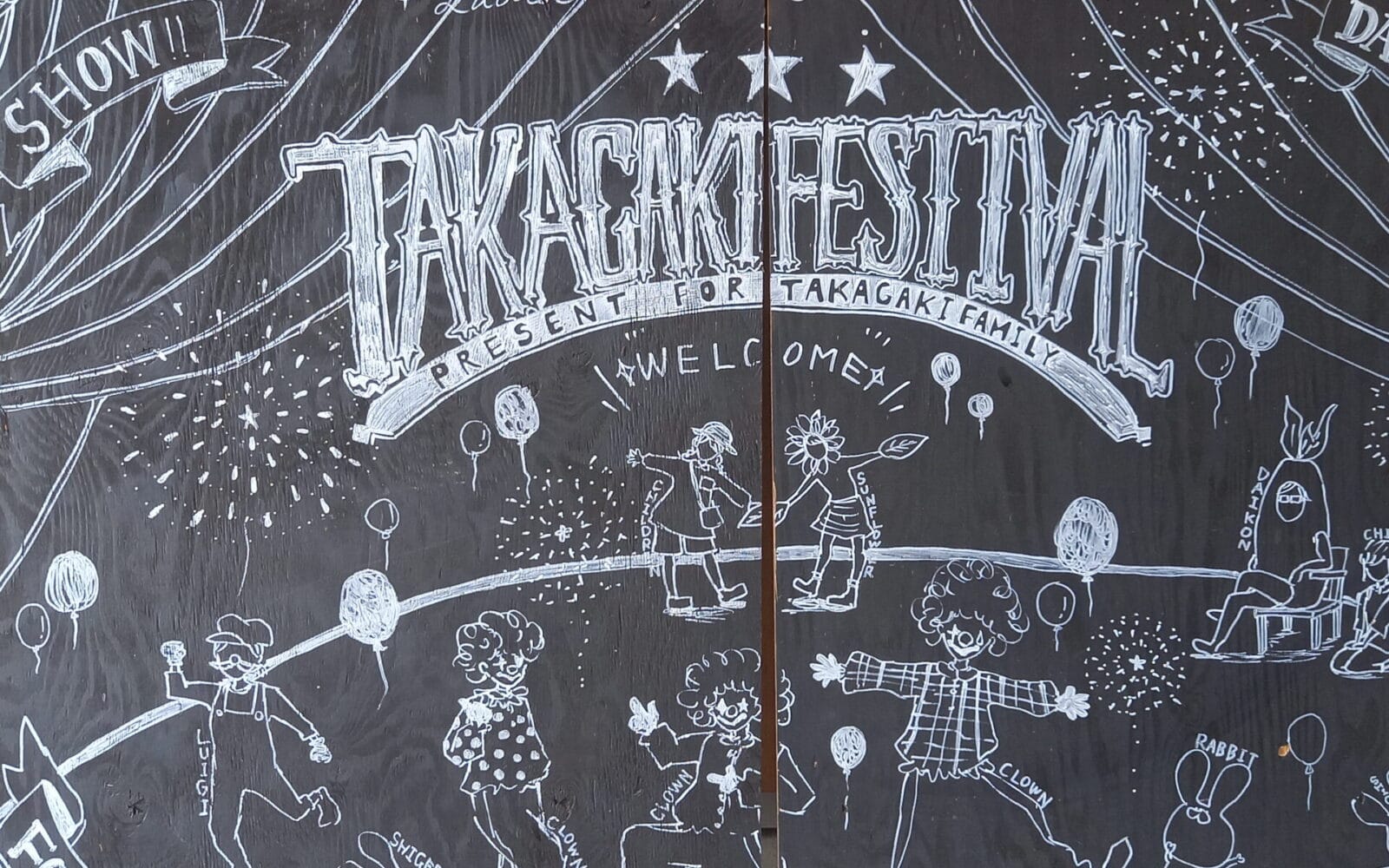 Dialogue project #12 "Life participatory construction company is an art!"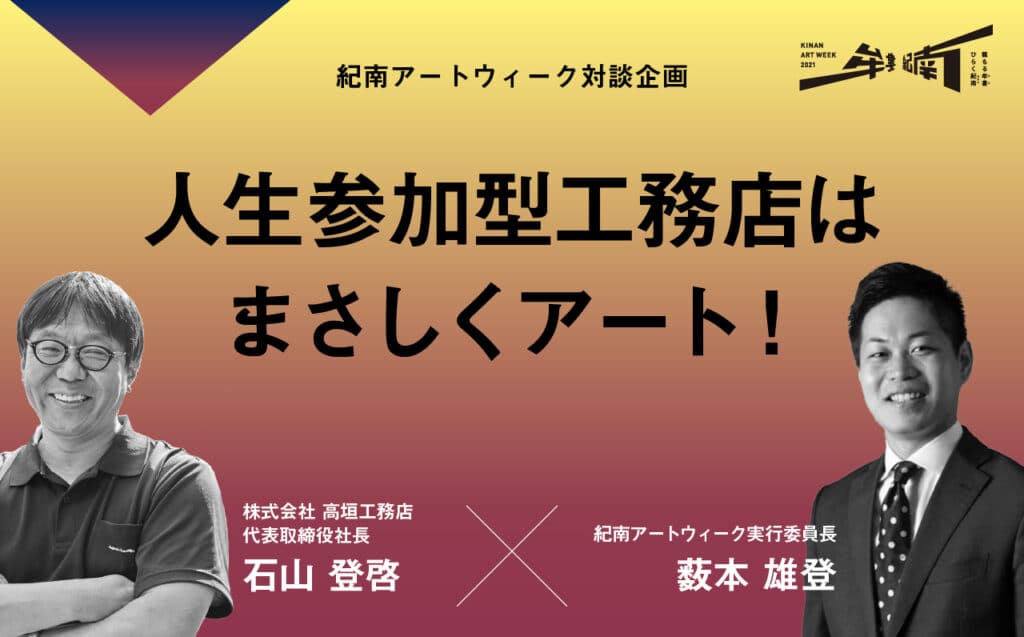 Dialogue project #12
Guest:
President and Representative Director, Takagaki Corporation
Nobuhiro Ishiyama
Representative Director of Takagaki Corporation, established in Tanabe City, Wakayama Prefecture in 1952. Appointed in 2008.
He is also involved in the nursing care business (half-day day care service "Kitaeruumu") and the education business (developmental disability school "Happy Terrace").
https://takagaki.net/


Interviewer :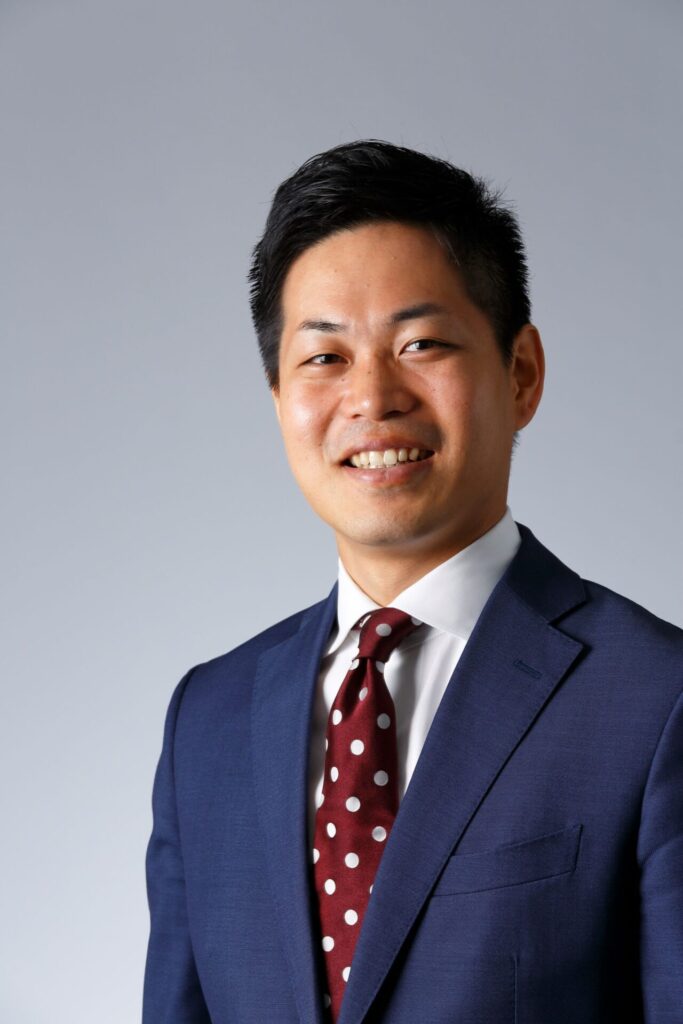 Kinan Art Week Executive Committee Chairman
Yuto Yabumoto


Editing :
Kinan Editorial Department by TETAU
https://good.tetau.jp/


Life participatory construction company is an art!
< Table of Contents >
1. Introduction of Mr. Ishiyama
2. Carpenter means "to undertake the life of a customer"
3. Turn a pinch into an opportunity
4. A construction company that participates in life
5. What is the role of construction companies in the community?
6. Construction company is an art!?


1. Introduction of Mr. Ishiyama
Yabumoto:
Thank you for your time today.
When we talk to people living in Kinan , we often hear the words "World Heritage" or "Agricultural Heritage," but this time I would like to ask you mainly about your vision for the future rather than "heritage". First of all, could you introduce yourself, Mr. Ishiyama?
Mr. Ishiyama:
I was born in Shirarahama near Yuzaki, Shirahama Town, After graduating from high school in Tanabe City, I went to a carpenter's school in Fujinomiya City, Shizuoka Prefecture, called Nippon Architectural College, which trains master carpenters. After graduating from there, I came back to my hometown at the age of 22.
I took an apprenticeship under Mr. Kawaguchi, who was the master builder at Takagaki Corporation at that time. He was the father of one of my classmates, and I was able to join Takagaki Corporation because he had been asked to work there at the time. That was about 25 years ago.
Yabumoto:
That's the apprenticeship program, isn't it. The legal industry is similar as well, passing from one generation to the next.
Mr. Ishiyama:
My supervisor didn't talk to me at all. They either got mad at me or ignored me (laughs).
I had never had such a period of low self-esteem. But now I think that such a period of training was good for me.


2. Carpenters "take on the life of the customer."
Yabumoto:
Why did you decide to become a carpenter?
Mr. Ishiyama:
At the time, I really didn't have any idea what I was doing (laughs).
My mother recommended that I enter the architecture school that I mentioned earlier.
When I finally entered the school, it was interesting to see that the sons of carpenters from all over Japan were there. In the dormitory, I talked with other students and made things together. The sons of skilled carpenters from the countryside came to the school, so I was able to visit their families, the master carpenters from all over Japan, and study various construction methods.
I actually thought it was a "Japanese" architecture school, but it was a "Japanese architecture" school (laughs).
I was able to learn about repairing cultural properties and tea ceremony rooms from the Miyadaiku (= a carpenter specializing in temple and shrine) at school.
Yabumoto
However, you couldn't put those skills to use when you came back.
Mr. Ishiyama:
I wanted to become a Miyadaiku after reading the book "Learning to Work with Wood" by Tsunekazu Nishioka, a charismatic shrine carpenter who repaired Horyuji Temple, but I came back because I had a girlfriend in my hometown (laughs).
Yabumoto:
What is a carpenter? This was the question I wanted to ask the most.
Mr. Ishiyama:
In kanji, the word "carpenter" is written as "large construction."
The head carpenter I met was wonderful. He is the personality of the village. He would give me advice such as, "You're not ready yet, you need to take care of your wife". He would say, "This is the kind of house you should have," knowing the person's way of life, family structure, and personality. When you asked him to build you a house, you were asking him to build you a life. That's the kind of person he was.
Our work is written as "contracting". We take on a whole set of work and pay the craftsmen. There are a lot of construction companies that are going out of business because their customers are reluctant to pay them, and there are a lot of construction companies that are really struggling. The structure of the construction industry is being simplified and the culture of nurturing craftsmen is being lost.
Yabumoto:
In a contract society, people will talk about why they have to pay extra for something they didn't ask for, but it's not written in the contract. The argument would be, "we're taking on work as a whole set, so we want to do it properly." However, it's not written in the contract, so it can't be helped.
Mr. Ishiyama:
That's still a large part of the sentiment in Japan. . Nowadays, we try to do work through contracts and important matters manuals, but there are still some places where we do things with the immense trust of carpenters.
A house is the most expensive purchase in your life. Carpenters take on the life of the customer, but we can't do that unless we also enter the customer's life. If you want to keep your staff's working hours and engage with customers, it is better to do it with a reasonable contract, but I don't think it's really a contract from the heart.
Yabumoto:
That's also where my awareness of the problem lies.
Mr. Ishiyama:
Taking some time to talk and bridge the differences. This is how it works. It is important to spend a lot of time together. It may be outdated, but I want to be that kind of construction company.
Yabumoto:
The Eastern way of thinking like you talked about is more valuable than the Western worldview where lawyers who make a hundred contracts make a lot of money and the parties do not trust each other at all. I think such an era is desirable.
Mr. Ishiyama:
I think so too!
I had thought that lawyers and construction companies were two very different worlds, but they have a lot in common.


3. Turn a pinch into an opportunity
Yabumoto:
How did you become the president?
Mr. Ishiyama:
I joined Takagaki Corporation as a carpenter, but when I told the president that I wanted to start my own business in the future, he allowed me to experience not only carpentry but also on-site supervision and sales.
I quit the company once when I was around 30 years old, but I was still working there as a contractor. After that, I helped my father, but after about four years, I asked the president of Takagaki Corporation to let me back in because I loved the company. I was a contract employee, so when I asked to be made an employee, he said, "No, you would become too comfortable if you become an employee. If that happens, the company's performance will decline. If you continue to work on a piece-rate basis, you will be more motivated and the company will thrive." He told me that if I continued to challenge and push myself, that he would make me an employee.  However, three months later, the president collapsed. He is still in the hospital.
There was a time when rumors spread that the company was going to collapse soon. No one would trust a company whose president had collapsed, and no matter how beautiful our color ads were, they were useless. After discussing with my colleagues how we could sell our products, we decided to appeal to their emotions. We decided to do a publicity campaign to tell people that the president had collapsed but the employees were doing their best. We called it the "sympathy flyer" campaign. With this PR campaign, sales tripled in three years from the time of the president's collapse.
Yabumoto:
A pinch is an opportunity!
Mr. Ishiyama:
In a new genre called pity marketing. (laughs)
Hearing this, construction companies from all over the country began to come to visit. However, when I explained how to make ourselves look healthy without talking about houses at all, everyone tilted their heads and left.
That's how I built my team, and I was a contract employee until I was 40. There was no discussion about making me an employee because the president was ill .
At the age of 40, I was given the opportunity to be an employee and a director.
Yabumoto:
If you are appointed as a director, you are no longer an employee (laughs).
What brought you to Mr. Ishiyama? Were you the leader of the team?
Mr. Ishiyama:
The president's wife also became the president, but she was busy nursing the president, so she could not come to the office. She recognized my hard work and transferred her shares to me.
We created a holding company called "Takagaki Norenkai" and everyone owns shares. We have created a system where the staff can inherit the shares. We have been in business for 70 years this year. In another 30 years, we will be a long-established business. I am 47 years old now, so I want to create a flow of succession by the time I am 77 years old.


4. A construction company that participates in life
Yabumoto:
You have more employees now and business seems to be going well. What kind of vision do you have for your business?
Mr. Ishiyama:
I'm good at making it look like things are going well, (laughs).
No one would listen to me as a contract employee, but when I explained the president's philosophy at that time, they listened. . I realized then that having a philosophy is important.
The president always said to me, "This has all the answers." When I think about it now, I feel like I was having a dialogue with the president through his philosophy.
The president's philosophy is "to realize the happiness of our customers and ourselves through building better buildings."
The part that really resonated with me was, "the happiness of the customer and us. Up until then, I had been a craftsman, and I had the impression that our sacrifices made our customers happy. When I heard this philosophy, I realized that it was okay to be happy too! It was like a switch went on inside of me.
In time, however, this philosophy began to seem small. It said, "building better buildings," so I understood that we shouldn't go beyond the scope of buildings.
Since we have a nursing care division (half-day day service "Kitaeruumu") and an education division (developmental disability school "Happy Terrace"), I wanted to expand the scope of our business. However, I also wanted to cherish what the president had created, and I've been working on a new philosophy for Takagaki as we clash these ideas.               
Yabumoto:
Live, laugh and cry together!
Mr. Ishiyama:
Thank you! This is a brand message.
Takagaki Corporation and its corporate group are committed to "providing connections and enjoyment that enrich the lives of the people who live in them along with high quality housing."
We all make every effort every day to live together, caring, compassionate and sympathetic to the lives of our residents. It is a community of life that is created by the participation of the residents and us together. This is what we chant every day.
Yabumoto:
You mentioned the word "life". What is your definition of life?
Mr. Ishiyama:
We call ourselves "a construction company that participates in life."
I can see that the staff feels joy in the moments when they participate in the lives of their customers. When we build a house, when we take care of the elderly , etc., these are all moments when we are allowed to participate in their lives. It's not something you do because you get paid, but the moment you feel a sense of personal responsibility, that's when the joy comes. If you are going to spend the same amount of time, you should not only watch, but also participate. I think it's like the Awa Odori dance, "If it's the same old thing, you've got to dance.
Yabumoto:
It's about becoming the subject. When you become the subject, a relationship arises. Just like in the world of contemporary art! At the forefront of contemporary art around the world is socially-engaged art *, where the viewer becomes a participant, which is more interesting as art. If you are moved by it, it is art, which is what you are doing, isn't it?

* An activity that encourages the transformation of social values through dialogue, debate, community participation, and cooperation. (Source: artscape)
Mr. Ishiyama:
I can call life participatory construction company an art! This resonated with me!
Yabumoto:
It's not a price war, is it? It's like, "I want to work with you, so I don't mind the price." I think that's how it is.
Mr. Ishiyama:
In my mind, the world is only the Kinan area, because I can only be responsible for the Kinan area. As far as providing connection and fun, it's the distance I can help when a typhoon hits, for example. About an hour away and beyond is no longer the world to me.
Yabumoto:
"Live, laugh and cry together!" This is a concept that can be applied worldwide. I think it would be good to export concepts such as the apprenticeship system. We don't have to go to the world, but we can connect with the world by sending out messages online.
Mr. Ishiyama
I see! I can feel a lot of things in this time.


5. What is the role of construction companies in the community?
Yabumoto:
How did you become involved in the community?
Mr. Ishiyama:
I joined the "Tanabe Future Creation School" *, chaired by the mayor of Tanabe City, as a second year student and studied local issues for the first time. Until then, I had been thinking hard about what to do with the company after the president collapsed. I was shocked when I realized that local issues such as population decline, for example, would be so relevant to our work. 20 years from now, I will be an elderly person. I started to think about what I should do and what I need to do now. Although we were a construction company, we started a nursing care business and Happy Terrace at the request of our customers, but when I thought about the future, I became anxious and couldn't stay put.
* Reference: Tanabe Future Creation School
Yabumoto:
You are thinking about the future, 50 to 100 years from now.
Mr. Ishiyama:
Recently, I have had more opportunities to give classes at junior high schools. I feel that I have to convey the goodness and charm of the region to the junior high school students. However, if we don't enjoy our lives at that time, it won't be attractive. If someone says to me, "This area isn't doing so well, but please take care of it," I'm sure they will think, "Why would you entrust us with something you don't find interesting?
Yabumoto:
I think art is a useful tool in such situations. I think it's broad and deep. Everything is art. If it moves you, it's art, and freedom is art. The young people of today can also fit in.
Even though the old people are essentially saying good things, the young people are sometimes uninterested. I think there is a different way to communicate.
Takagaki Corporation has a good way of showing things. The website is also gentle and casual with a solid thought.
Mr. Ishiyama:
I'm glad! I'm glad to hear that kind of evaluation. Oh, by the way, we have more young staff now.
When I ask my staff, "Why did you join our company? they would reply, "It sounded fun." However, I don't like it when people misunderstand the word "fun". It is the same kanji , but it does not mean "easy", rather "hard" but "fun." I want them to feel the appeal and fun of growing up. That's why I want them to keep making mistakes.
Yabumoto:
The Future Creation School and "Silicon Bar" * are beyond the wack of construction companies. In a sense, it's like anything is possible.

* Takagaki Corporation's Community Space
Mr. Ishiyama:
That's right. I think anything is OK if you want to participate in life. However, I think it was a good thing that we limited our world to the Kinan area. I believe that we can survive if we do not try to expand our business further and further, but rather try to do work that is useful to our neighboring customers and change to achieve that.
Yabumoto:
It's about redefining the construction industry.
Mr. Ishiyama:
Being in the construction, nursing care, education, and real estate industries, I am impressed by the variety of perspectives that come together that cannot be seen in the housing industry alone. At Kitaeruum, our nursing care business, we have changed the way we talk. We call the facility a "gym and café with massage" and the users "guests" to emphasize the importance of their self-esteem. You can introduce your friends to us as if you were going to a fitness club. Although we operate as a franchise in Tanabe City, we have the highest occupancy rate in Japan by valuing the way we interact with our guests.
Yabumoto:
You are creating new value. I would like to export the system created in Kinan to the whole world, rather than the Western system of franchise contracts.
Mr. Ishiyama:
It would be wonderful if the rules created in the climate of Kinan could spread to the world!


6. Construction company is an art!?
Mr. Ishiyama:
For example, you can find value in intangible things that have been handed down from generation to generation, such as the "Minabe/Tanabe Plum System, " *1 a World Agricultural Heritage site in Wakayama. I am also particular about the naming, and call the company's representative meetings "Oji tati no utage (=Banquet of the Princes)" Oji" means "prince" in Kumano Kodo *2, which originally meant "gods". A meeting where the gods are playing together is very exciting, isn't it?

*1 Reference: World Agricultural Heritage Site in Wakayama "Plum System in Minabe and Tanabe
*2 Originally, the various shrines where the local deities were enshrined by residents living near the Kumano Kodo were recognized as "Oji" and used as places to perform rituals during the Kumano pilgrimage. (Quote: Kumano Hongu Taisha official website)
Yabumoto:
Each prince had a different role to play.
Mr. Ishiyama:
They are good at what they do and fight with their individuality. The gods of Japanese mythology are very familiar to us.
I like the myth of Amaterasu's Amanoiwato *.
A party is held in front of the reclusive Amaterasu. We share the roles of the dancing god and the god who opens the door. I'd like to have people like this, especially with the dancing gods and the Corona disaster.
It's like a construction company that participates in your life. When you talk to each other in a banquet-like atmosphere, ideas come out and everyone is encouraged to do their best. When you express yourself in the areas you are good at, other people will be inspired. Like a fermented rice bran bed, everyone's taste becomes your own through fermentation. If our company is art, then I think the feeling of a bed of rice bran is art.

* Reference: Jinja Honcho website
Yabumoto:
Just talking about mythology with you guys is art! Let's make a video. A construction company is going to present a myth by replacing it with a modern one.
Mr. Ishiyama:
Modern mythology, the construction worker version, interesting!
Yabumoto:
I think we can present our work as the Takagaki Art Collective at the Silicon Bar.
Mr. Ishiyama:
When various people come to the Silicon Bar, is the space created there art? Does just taking pictures of the scenery become art?
Yabumoto:
Of course! I think it is a socially engaging art in Kinan. We don't need to replace the words, so we can send it out to the world.
Mr. Ishiyama:
Indeed, even during the business presentations, the staff members are inspired and get excited to speak on their own. You can see the tone of their words changing.
Yabumoto:
We are an art group.
Mr. Ishiyama:
I'm glad that you said that Takagaki Corporation itself, not me, is art. You said earlier that being moved by emotion is art.
Businesses need to be understood by rules and language. This is difficult. It might be faster to start with "moving the heart as art" and create a system.
Yabumoto:
Art is useful because it doesn't need to be explained in language. The same goes for religious art, which became art because it could not be conveyed in words.
Mr. Ishiyama:
I want to joke around in a serious way without being overly dressed up.
Yabumoto:
If you're doing it for art or entertainment, you don't need to make it click.
Mr. Ishiyama:
In the world of Miyadaiku, they dare not complete the work. They leave unfinished parts that only the master carpenter can understand. I think it's because they feel that if they make it perfect, it will start to decline from there.
When I was a child, I was so free and had so much fun, but I feel like I've moved away from art since I started worrying about what others thought.
Yabumoto:
Let's go with a group of artists!
Mr. Ishiyama:
When I express myself, I am influenced by the climate, nature and people of Kinan. I am happy to be able to express that. Just the fact that there are people who find Kinan attractive makes me excited.
I feel that the theme of Art Week, "Seclusion and openness," is to open up to the world by firmly protecting the area within an hour's radius where we can rush to. I was able to realize that protecting and opening are two sides of the same coin.
Yabumoto:
Do you have any expectations for Art Week?
Mr. Ishiyama:
I was inspired, affirmed, and made aware of many things, and I felt the desire to transmit them. Now that I am out of my hometown, I've realized how good it is, and I can send it out with confidence.
Yabumoto:
Thank you very much for your time today.


.
<関連記事>