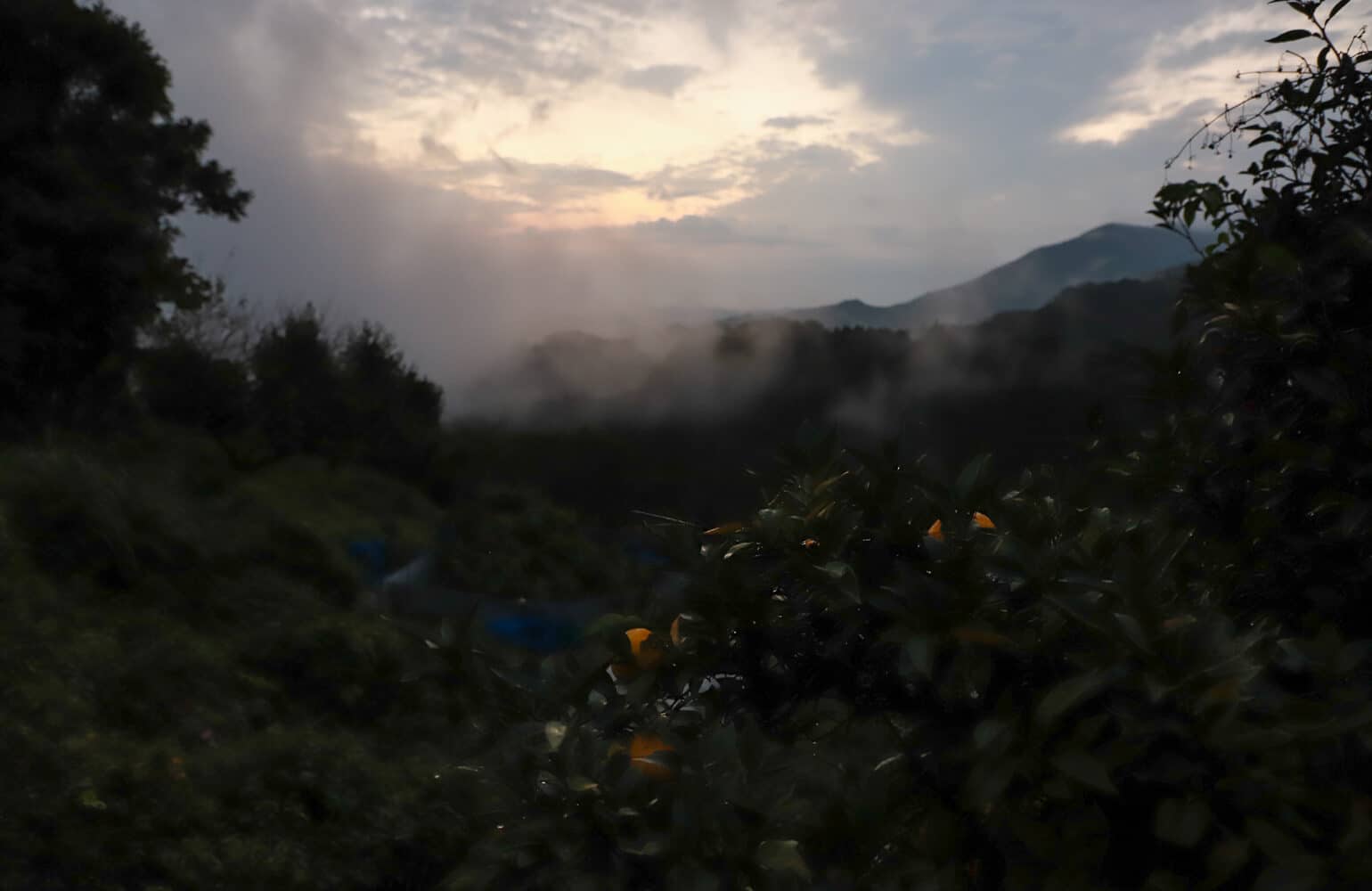 Talk Show "Mikan Mythology -Know the God of Kinan"
October 9, 2022, 15:00-17:00
tanabe en+
Capacity25
Participation feeFree
The Kinan/Kumano region is an extremely important place in the Kojiki and Nihonshoki chronicles, such as the Jinmu East Conquest. Amaterasu, Susanoo, and other fascinating characters appear, as well as plants such as peaches and camellias. Among them, "tachibana," the original species of mandarin oranges, also makes many appearances, and we would like to provide an opportunity to deepen our understanding of the indigenous deities of the Kinan region, starting with "tachibana". We will deepen our understanding of Kumano, where Nigihayahi and Iwarebiko (Shinbu) coexist. After the lecture, there will be a panel discussion with guests from the region.
<Date>
Sunday, October 9, 2022, 15:00-17:00
Venue:Tanabe En+
Fee:Free
Capacity:25
Main Photo © Manabu Shimoda
<Speakers>

Tetsuji Yamamoto
Former visiting professor at Tokyo University of the Arts, former professor at Shinshu University. General Director of the Institute for Advanced Study of Cultural and Social Sciences. While specializing in hospitality environmental studies, sociology of education, and political sociology, he is also involved in a variety of new academic production activities that differ from university academia, pioneering trans-disciplinary specialized research in economic theory, political theory, Japanese culture, and Mexican studies.
Konomi Sakamoto
She manages a blog site "Kumano Log" about Kumano Kodo (Kumano ancient roads). She has made it her life's work to walk the ancient roads, including minor routes such as the road from Kyoto to Kumano and the Yodo River. Currently, he is preparing his base "Gongendo" in Hongu Town where Kumano Hongu Taisha Shrine is located.
Takuo Hara
Takuo Hara is the seventh generation owner of a farm that has been in existence since the late Edo period. After graduating from university, he joined his family's farm, Kishu Hara Farm, where he grows citrus and plums with his family and several staff members. He is especially fascinated by the diversity and deep history of citrus, and grows about 60 varieties of citrus. We actively cultivate not only the newest varieties, but also rare varieties called "original varieties" and old varieties rooted in the region. We deliver these citrus varieties to citrus fans and restaurants throughout Japan to expand the "Happiness with Citrus". Together with local friends, we are also involved in the establishment and operation of direct sales of agricultural products and farmer-owned restaurants. https://www.hara-farm.jp/