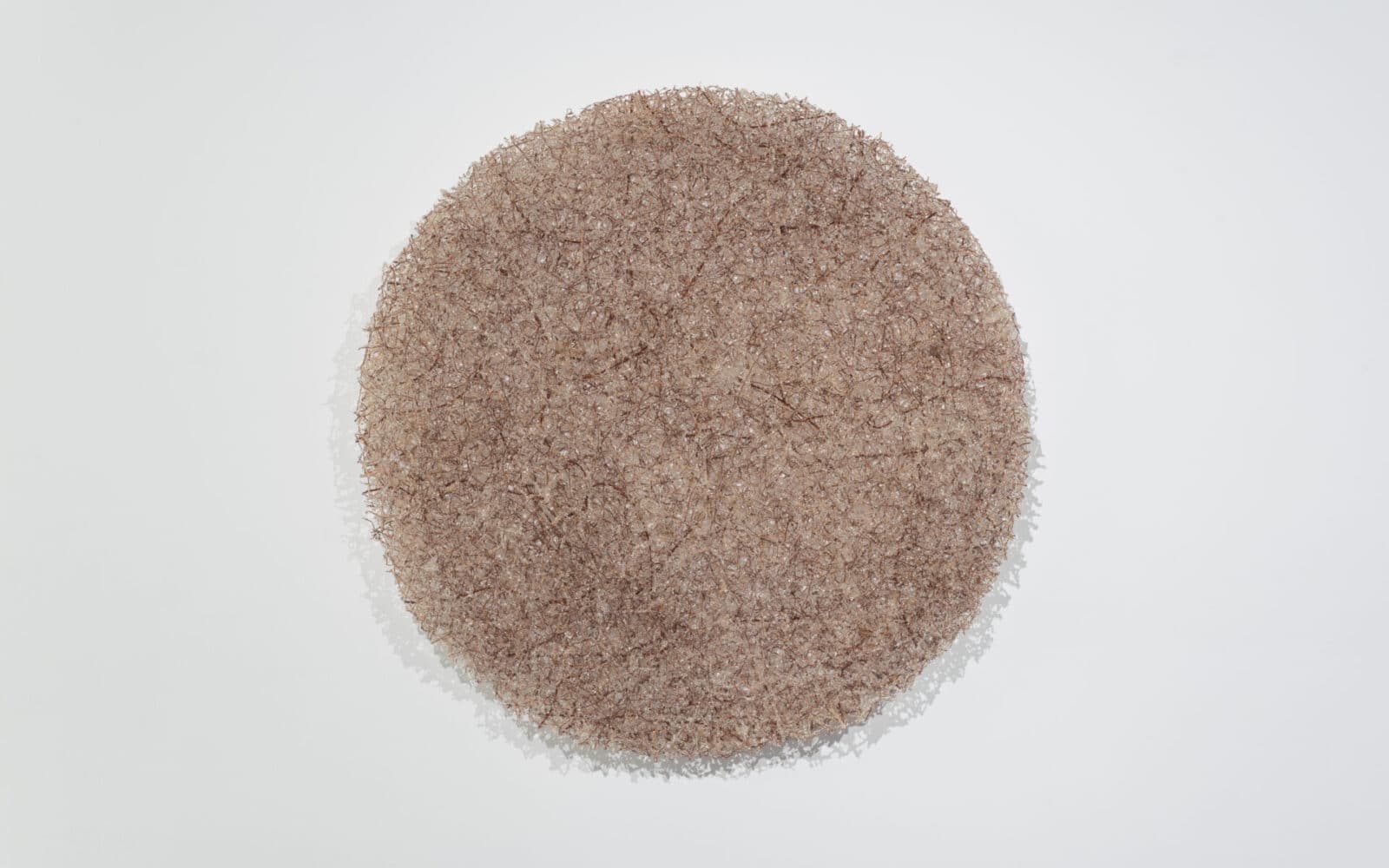 Mikan Mandala 'Symbiosis with Fungi / Mycorrhizal Networks' Information
Mojike House, an old private atelier run by artists Kinemura Naoko and Kinemura Shiro, is located not far from the Minakata Kumagusu Archives. Adjacent to this, SOUZOU will exhibit works by the sound art unit AWAYA, who live in Nakahechi, Wakayama, and other Asian artists from the collection of Aura Contemporary Art Foundation. The exhibition will be held indoors, in a garden rich in vegetation and in a storehouse, and will introduce the diverse perspectives of Asian artists and their relationship with plants, based on the themes of fungi and plants that Kumagusu continued to look at throughout his life. The world of fungi, which we cannot see with the naked eye, is as complex and expanding as the roots of plants in the ground, and the existence of fungi is essential to the creation of a rich forest. The connections and expansions of this world can be replaced by micro (the world of small fungi) and macro (the wider world we live in) perspectives, allowing us to get a sense of the complexity of the world.
Exhibiting artists: AWAYA (Japan), Tuan Mami (Vietnam), Quynh Dong (Vietnam), Kano Tetsuro (Japan), Piyarat Piyapongwiwat(Thailand),Be Takerng Pattanopas (Thailand), Hirose Satoshi (Japan/Italy)
Venue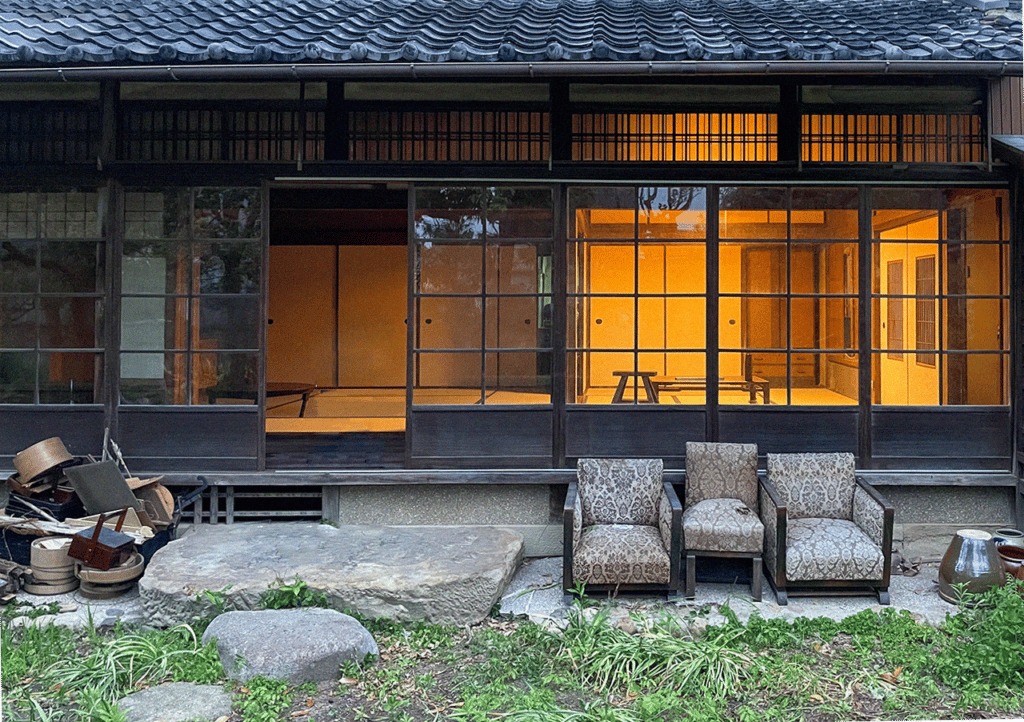 SOUZOU
〒646-0035 70 Nakayashiki-machi Tanabe City Wakayama, Japan
Open:10:00- 17:00
Artists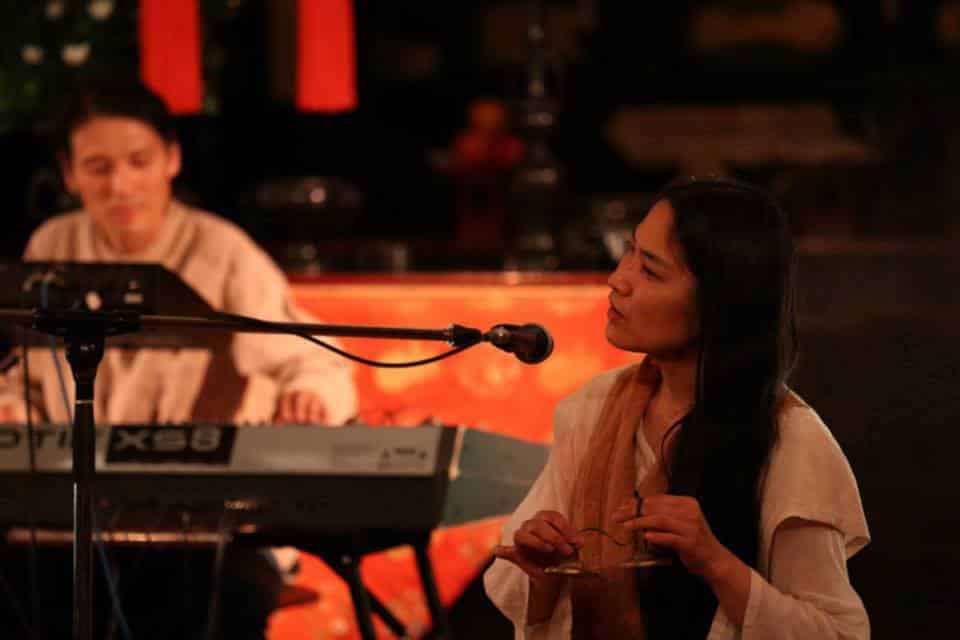 AWAYA
Sound art unit formed by Masatomo Fukushima and Yumiko Okuno. Since 2007, they have moved to Nakaheji in the Kumano region, and using the sounds they hear every day in their daily life close to nature as a source of inspiration, they create "sound art works" that express the mysteries of the universe and life hidden in everyday life in their unique sound world. His activities transcend genres. In particular, at the BIWAKO Biennale international art festival, which he has participated in every time since 2010, he continues to transmit his unique world view through both sound installation exhibitions and artistic concerts.

2021 KINAN ART WEEK Kohei Maeda 'Breathing' music provided.
2022 March Release of album 'WATER FOREST KUMANO' co-produced with ACOON HIBINO from TAICHIKU ENTERTAINMENT. 2022 Scheduled to participate in BIWAKO Biennale
2022 ~ORIGIN~.
Work: Untitled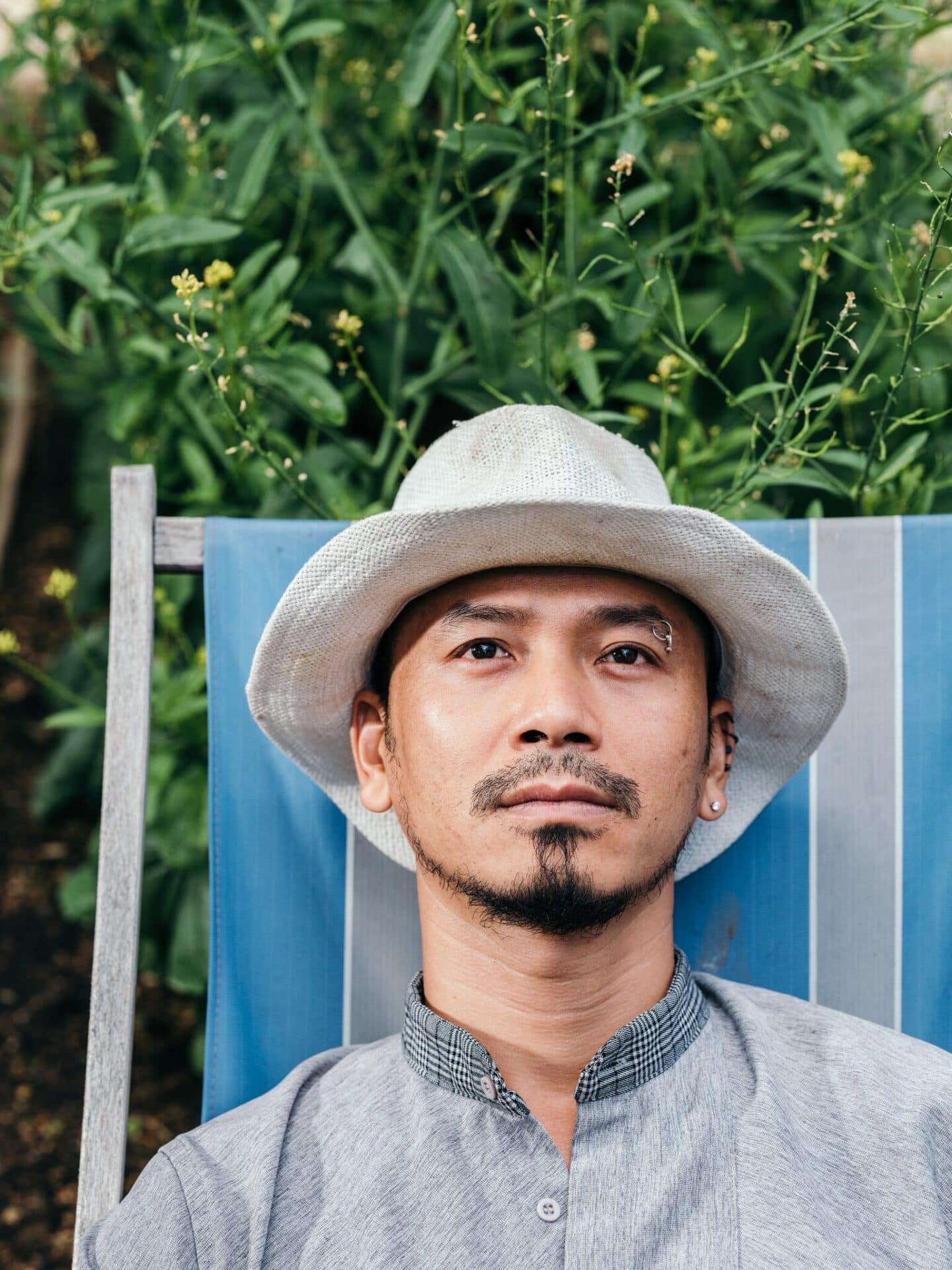 Tuan Mami
Mami is an interdisciplinary-experimental artist, working with site-specific installation, video, performance and conceptual art, who constantly explores new mediums, means and methods of evolving with reflective questioning, and social research. In recent years, he has begun to explore and observe the concept of how we are *human* on the move. Starting from 2014, Mami has been researching about moving communities in Vietnam and Vietnamese diasporas around the world. He has tried to observe what has happened in these communities, what has remained, appearing and disappearing culturally, mentally, politically in the attempt to adapt and survive in their new contexts. His focus deals with questions about life, social interactions between people, and people with their environment, to re-construct situations into ones that engage people or objects from particular reality to enter and involve together in a social process.
Photo © Felix Schmitt
Work: Vietnamese Immigrating Garden (No. 2)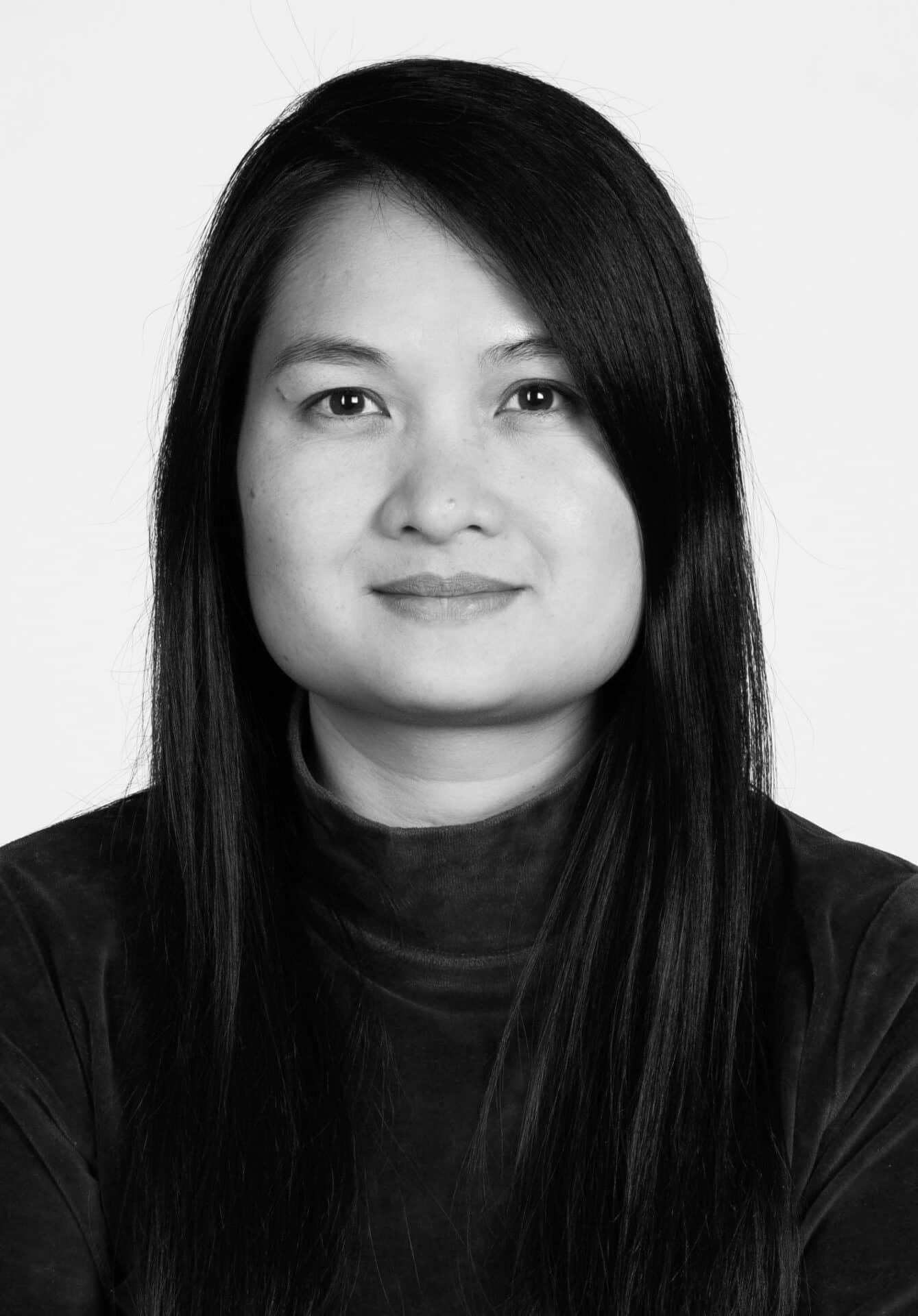 Quynh Dong
Quynh Dong was born in Hai Phong, Vietnam in 1982. She attended the Design School in Biel/Bienne, Switzerland, for a degree in graphic design, graduated with a Bachelor of Fine Arts from the Bern University of Arts and earned her MA in Fine Arts at the Zurich University of the Arts. She completed her residency programs at The Sommerakademie im Zentrum Paul Klee in Bern, Switzerland, The International Studio & Curatorial Program (ISCP) in New York City, US, Rijksakademie van Beeldende Kunsten in Amsterdam, Netherlands, MMCA Changdong run by National Museum of Modern and Contemporary Art in Seoul, South Korea, and Month of Arts Practice (MAP) at Heritage Space in Hanoi, Vietnam. In 2016, she first had her solo exhibition Quynh by Night at Nha San Collective in Hanoi, Vietnam. She is represented by the gallery Galerie Bernhard Bischoff & Partner in Bern, Switzerland, and Yeo Workshop in Singapore.
Work: Late Autumn(2015)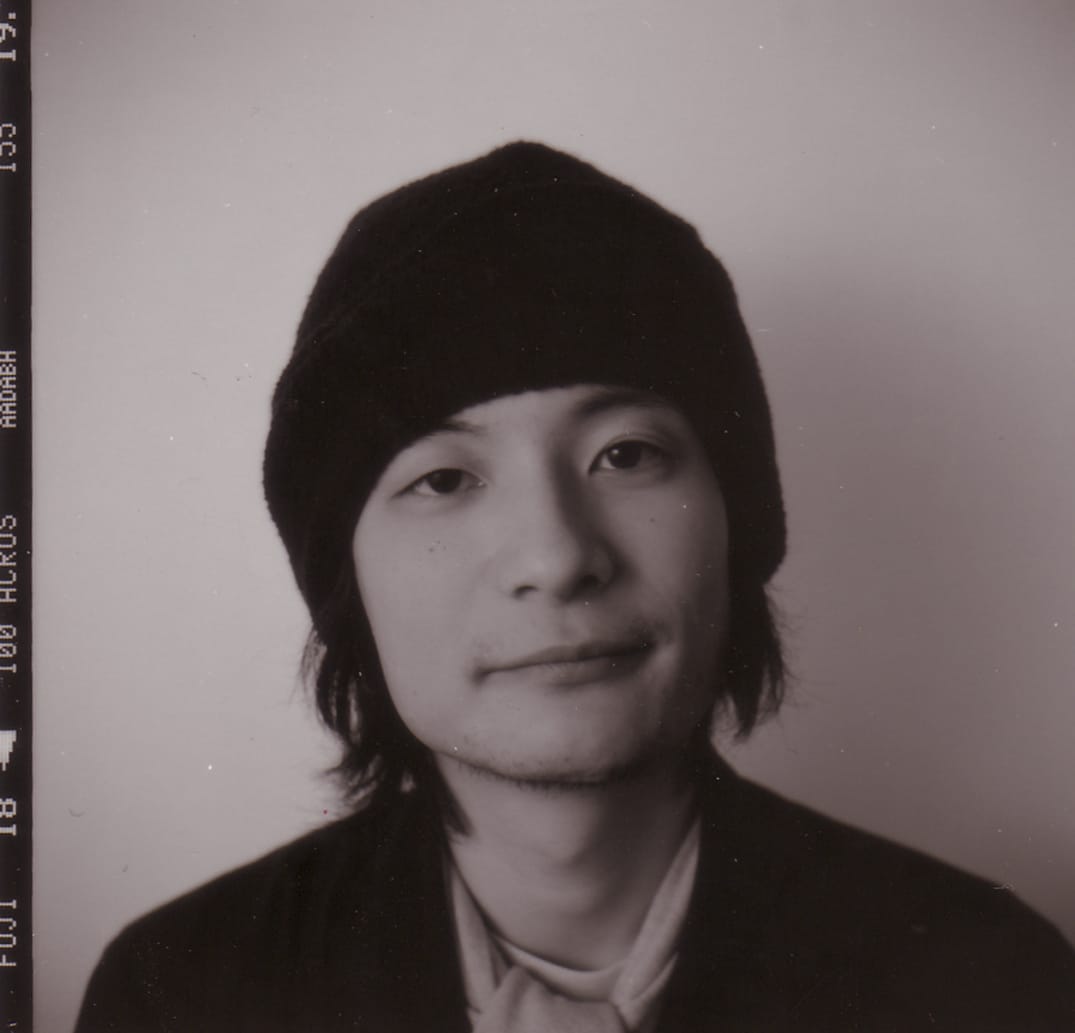 Tetsuro Kano
Born 1980, Miyagi. Kano holds a bachelor's degree from the Department of Environmental Design/City Environmental at Tokyo Zokei University (2005), and a master's degree in Fine Art from Tokyo Zokei University (2007). Tetsuro Kano has been creating new "landscapes" by combining ready made objects and plants such as seeds and fruits. In the installation series called Naturplan that he has been working on since 2009, uncontrollable elements such as birds are sometimes thrown into the exhibition space. In his world, objects and space deviate from their original purposes and meanings, and thus our sense of value and recognition are suspended. Kano's works evoke perceptive potential that we are usually not aware of, as well as an imagination of multiple worlds, which human beings cannot entirely control.
Work: Sculpture on the log (Sculpture on the vase)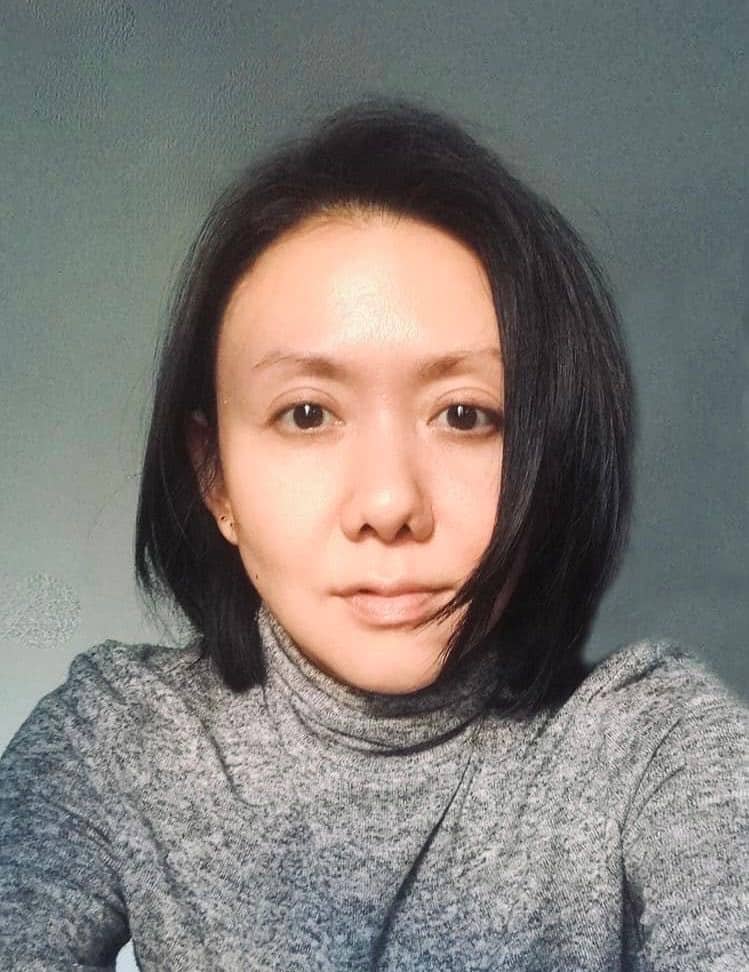 Piyarat Piyapongwiwat
Piyarat Piyapongwiwat is an multidisciplinary artist working with various media. Her practice centers on documentation as a method to expose and question the conditions and implications of our globalised economy and social issues. Whether it is video, photograph, or installation, she often uses these various media not merely as a record keeping, but as an attempt to map our inter-connected world through voices of individuals. Piyarat is a 2017 recipient of the Japan Foundation Asia Center Fellowship Program. She holds a BFA from Ecole Supérieure des Beaux-Arts de Montpellier Agglomération, France. She has presented works locally and internationally including the 6th Asian Art Biennial: Negotiating the Future, Taiwan, the 12th Gwangju Biennale: Imagined Borders, South Korea and 2016 Seismograph: Sensing the City – Art in the Urban Age, Art Stage Singapore. Her work is held in Museum and Foundation collections including Singapore Art Museum, MAIIAM Contemporary Art Museum, Bangkok Art & Culture Centre and Aura Contemporary Art Foundation as well as private collections.
Work:Extinct Species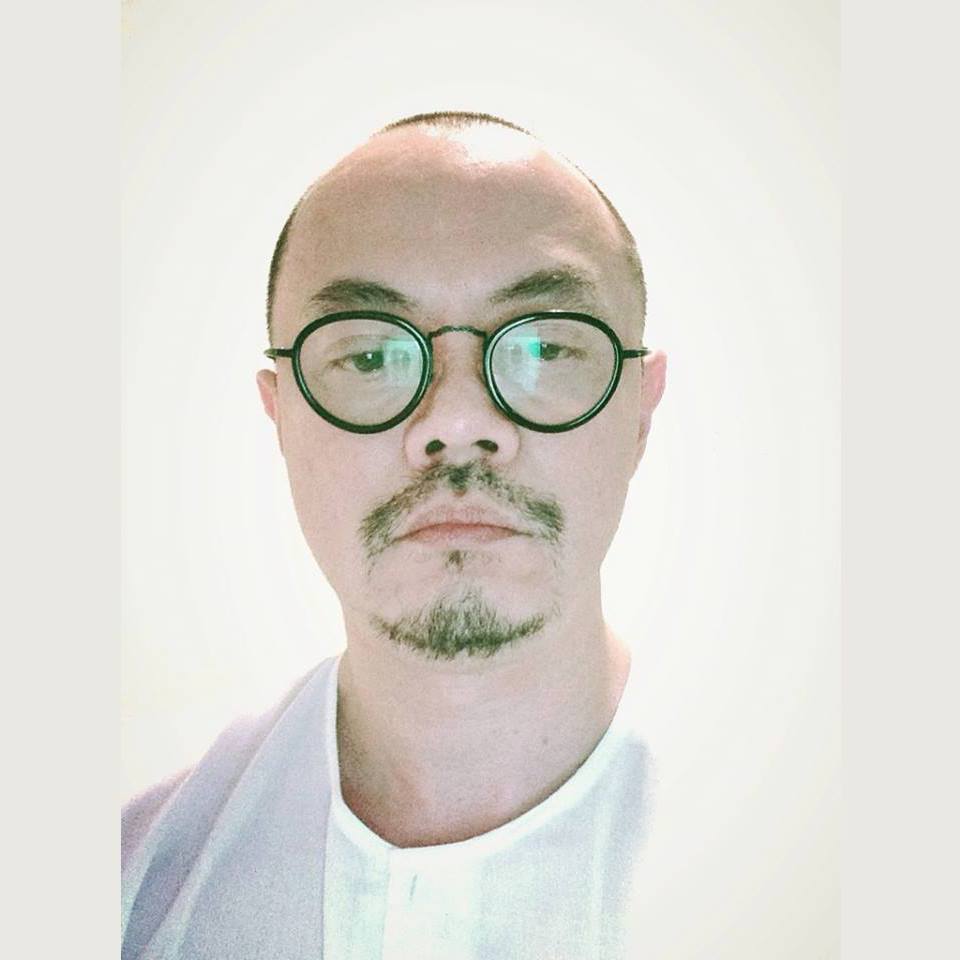 Be Takerng Pattanopas
Be Takerng Pattanopas's practice emerges from twin obsessions with space within and space without. Over many years, he continues to examine symbols for the interior of the human body as they can be related to ideas of the infinite cosmos, and this preoccupation can be considered a distinctly 21st century, suggesting a sense of the zeitgeist. His current work hybridizes sculpture, installation and painting through an examination of voids, microscopic visualisations of the body, and tunnels and monoliths. The latter motif was inspired by the mysterious and impenetrable objects of Arthur C. Clarke's novels and Stanley Kubrick's famed film. All elements are precisely orchestrated by the artist so that viewers experience a strange ambiguity of experience, where meanings appear perpetually in flux. Be Takerng Pattanopas's contemporary art practice spans over two decades, starting from 1996 when he began his PhD in fine art in Gloucestershire, England, in 1996. A graduate from Chulalongkorn University, University of Wales, Cardiff, and later Cheltenham & Gloucester CHE with a PhD in Fine Art. His recent solo exhibitions include Space of 25 Light Years at JWD Art Space, Bangkok (2021), The Nerve That Eats Itself (2018) at Gallery VER, Bangkok; What I Don't Know That I Know (2013) at H Gallery, Bangkok; Compulsive Orders (2011) at Tally Beck Contemporary in New York City; Permanent Flux (2009) at GMT+7 in Brussels; and Interior Horizons (2008) at Catherine Schubert Fine Art in Bangkok. His largest installation to date, GAP the Mind (2012) was commissioned for i Light Marina Bay 2012 in Singapore; recent group exhibitions include SPECTROSYNTHESIS II¬– Exposure of Tolerance: LGBTQ in Southeast Asia at Bangkok Art and Culture Center – BACC (2019-2020), Oscillations (2016), curated by Lyno Vuth at the Art Center of Chulalongkorn University, Bangkok; Monologue Dialogue MD4 (2017) at the Koppel Project in London; Monologue Dialogue MD4 (2014) at the Bangkok Art and Culture Center (BACC); Gentle Matter (2013) at Richard Koh Fine Arts, Singapore; Unspeaking Engagements (2010) at Lanchaster Gallery, Coventry School of Art and Design, Coventry, England; From Surface to Origin: journeys through recent art from India and Thailand (2008) at Gallery Soulflower in Bangkok; The Place & the Plate in La Fête 2007 (the French Cultural Festival in Bangkok) at the Jim Thompson Art Center, Bangkok, and Prana: Art, Light, Space (2007) at Chulalongkorn University Art Center, Bangkok.
Work:within/without #3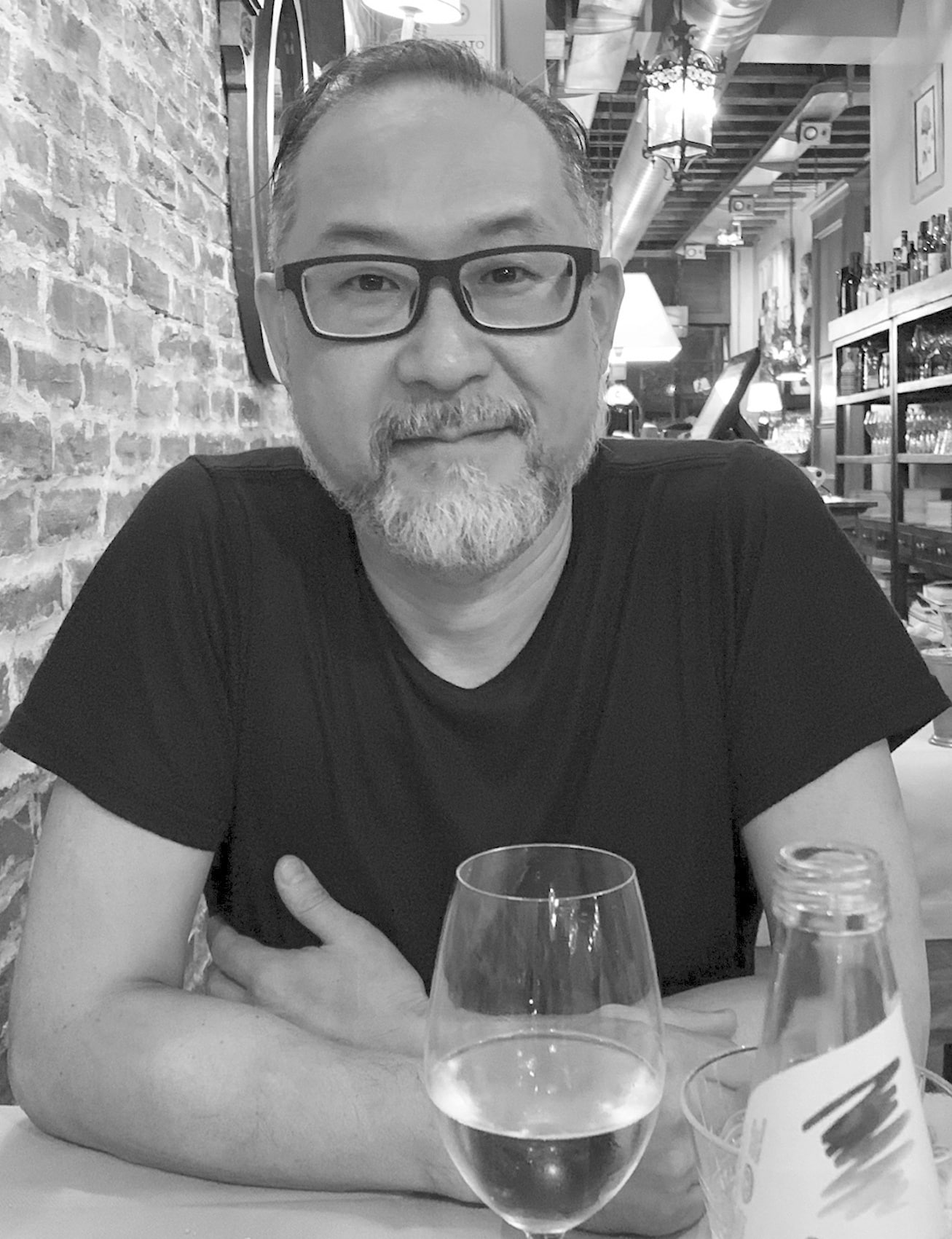 Satoshi Hirose
Satoshi Hirose (1963-) is based in Milan, Italy, and has been working energetically since his early activities in the 1990s. He has participated in numerous exhibitions in museums and galleries around the world, including Japan, Asia, and Italy. Recently, Hirose has also been involved in long-term projects that go beyond existing art activities with an awareness of social contact, such as the "Sky Project" (Maebashi, 2016, ongoing through 2035), in which he exchanges photos of the sky with mothers and children at a mother-child living support facility. The breadth of Hirose's concept extends to the entire globe from a macro perspective, transcending countries and seasons, and even the universe. At the same time, Hirose discovers richness and diversity in the daily Italian diet, and a common sense of small happiness and meaning to life through encounters and dialogues on cross-cultural trips. The main characteristic of Hirose's work is that he transfers such everyday life to an artistic level and strongly engages the viewer's five senses. In the "Blue Drawing" series, he creates installations that stimulate the senses of sight, smell, and taste by spreading lemon and spices all over the floor, photographs of the sky, and the seemingly endless increase of cells, while in the "Beans Cosmos" series, foodstuffs such as beans and pasta are placed in acrylic resin, along with rolled maps, marbles, gold, etc. In "Beans" series, he creates a series of works that are filled with foodstuffs such as beans, pasta, etc. Hirose's work is a combination of the artificial and the natural. Hirose has discovered that there is a rich world that is often overlooked in the areas and small things between things, such as artificiality and nature, day and night, and on the periphery, and has captured the contradictions and uncertainties that lie deep within, but do not appear on the surface. Visitors can experience the world of Hirose's works from various perspectives and angles as they walk around the exhibition space. The coexistence of these heterogeneous things, which can be seen in very different ways by changing viewpoints, is like our society itself. Photo © EMY AMARO
Work:Torre_della_furtta, 2008