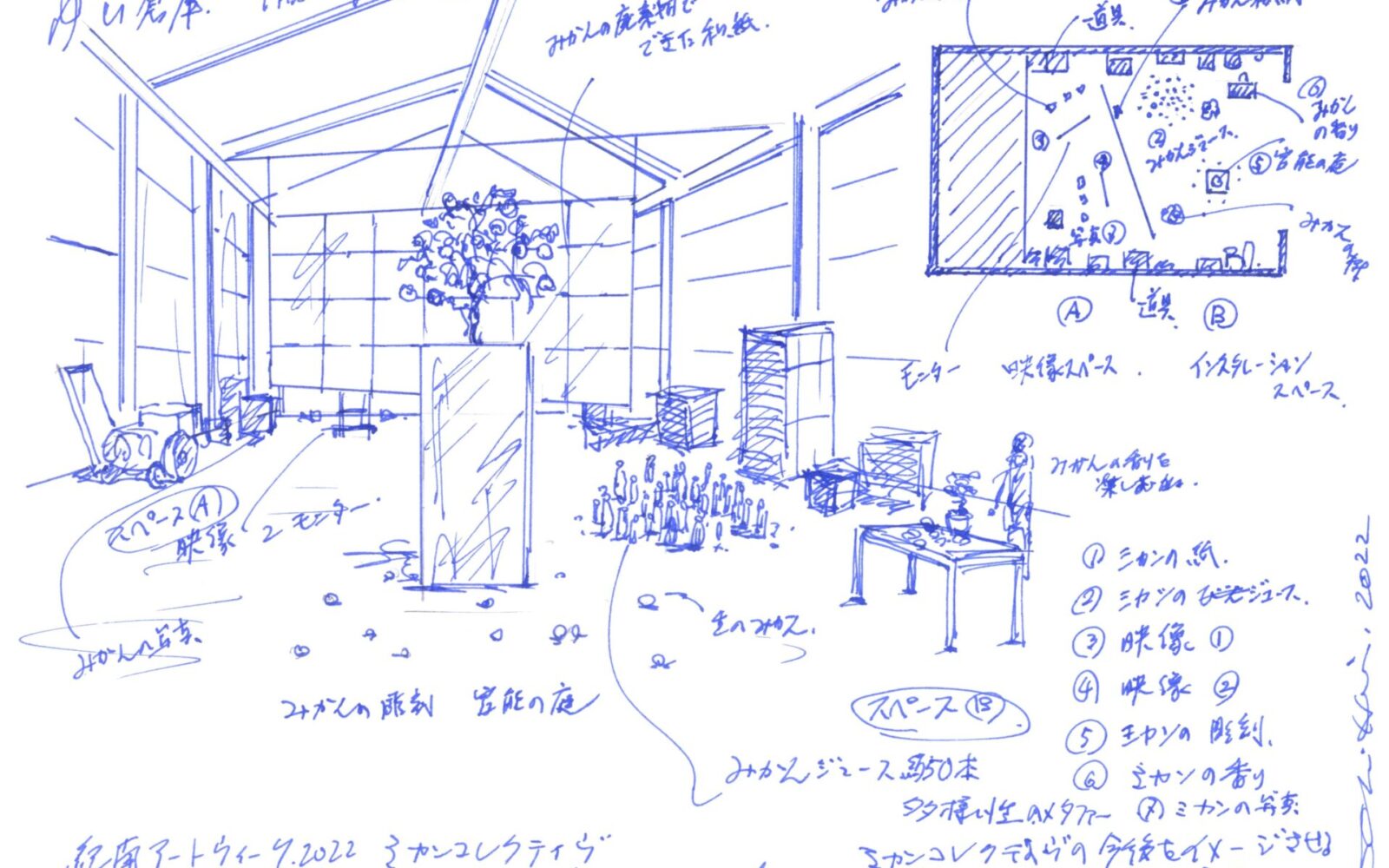 Mikan Mandala 'Fruition / A Journey through the Fruits' Information
At the Yui Warehouse, which is adjacent to direct sales shop Kirera, a variety of processed products are produced and sold from orange and other fruits produced in the region. This place, where fruit grown in abundance by local growers is collected, sold and processed, can be seen as the end point of fruit production. However, the 'journey of the mandarin orange' does not end when we eat it, but is considered to be in the middle of a larger cycle that includes nature and people. In this exhibition, Hirose Satsohi will create an installation (spatial exhibition) using mandarin orange. By attempting to develop the mandarin oranges we normally see, including mandarin oranges, and their processed products, as well as recycled products made from mandarin peels and inedible parts, the exhibition will consider our daily life, industry and the natural environment through mandarin oranges. In addition, a long-term workshop (project) entitled 'The Journey of the Orange Saplings' will be initiated. The participants (i.e. foster parents) living in Tanabe City and Kinan will grow mandarin saplings together, and in the future, they will think about new farmland as a 'commons farm' (a farm for everyone that can be used by everyone) and how it should be 'shared'.

Exhibiting artist: Hirose Satoshi(Italy/Japan)
Venue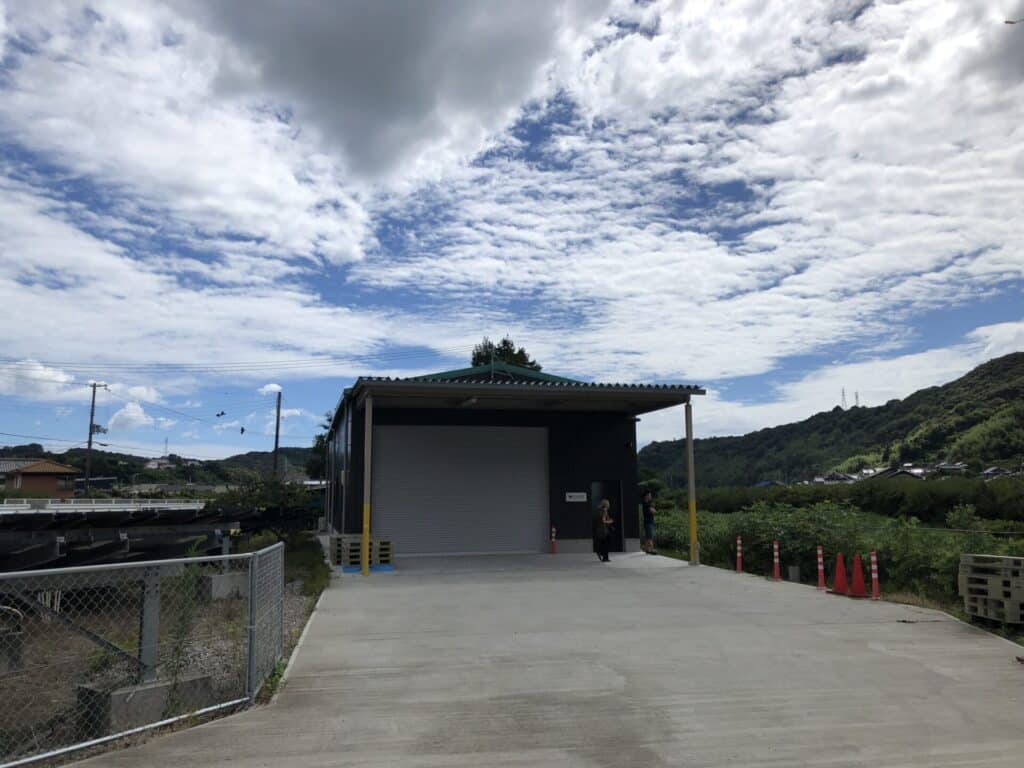 Yui Warehouse
〒646-0001 4558-8 Kamiakizu Tanabe City Wakayama, Japan
https://akizuno.jp/
Artist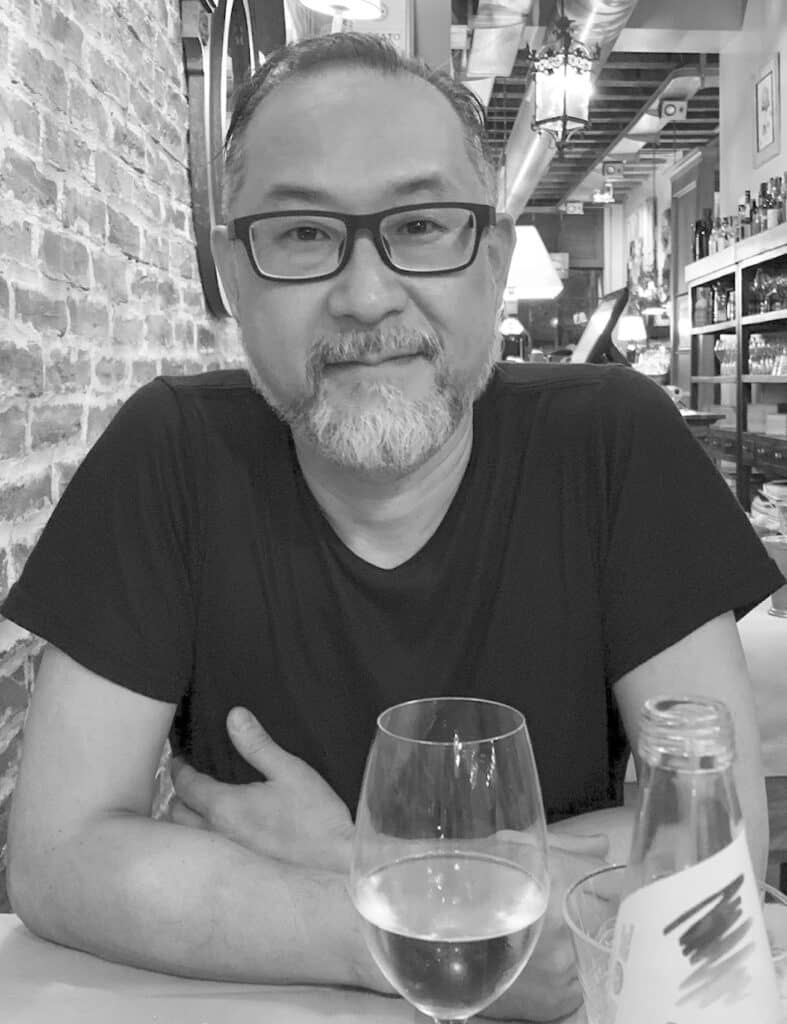 Satoshi Hirose
Satoshi Hirose (1963-) is based in Milan, Italy, and has been working energetically since his early activities in the 1990s. He has participated in numerous exhibitions in museums and galleries around the world, including Japan, Asia, and Italy. Recently, Hirose has also been involved in long-term projects that go beyond existing art activities with an awareness of social contact, such as the "Sky Project" (Maebashi, 2016, ongoing through 2035), in which he exchanges photos of the sky with mothers and children at a mother-child living support facility.
The breadth of Hirose's concept extends to the entire globe from a macro perspective, transcending countries and seasons, and even the universe. At the same time, Hirose discovers richness and diversity in the daily Italian diet, and a common sense of small happiness and meaning to life through encounters and dialogues on cross-cultural trips. The main characteristic of Hirose's work is that he transfers such everyday life to an artistic level and strongly engages the viewer's five senses.
In the "Blue Drawing" series, he creates installations that stimulate the senses of sight, smell, and taste by spreading lemon and spices all over the floor, photographs of the sky, and the seemingly endless increase of cells, while in the "Beans Cosmos" series, foodstuffs such as beans and pasta are placed in acrylic resin, along with rolled maps, marbles, gold, etc. In "Beans" series, he creates a series of works that are filled with foodstuffs such as beans, pasta, etc.
Hirose's work is a combination of the artificial and the natural. Hirose has discovered that there is a rich world that is often overlooked in the areas and small things between things, such as artificiality and nature, day and night, and on the periphery, and has captured the contradictions and uncertainties that lie deep within, but do not appear on the surface. Visitors can experience the world of Hirose's works from various perspectives and angles as they walk around the exhibition space. The coexistence of these heterogeneous things, which can be seen in very different ways by changing viewpoints, is like our society itself.
Photo © Emy Amaro
Satoshi Hirose 公式HP
https://www.milleprato.com/
The Artist's Drawing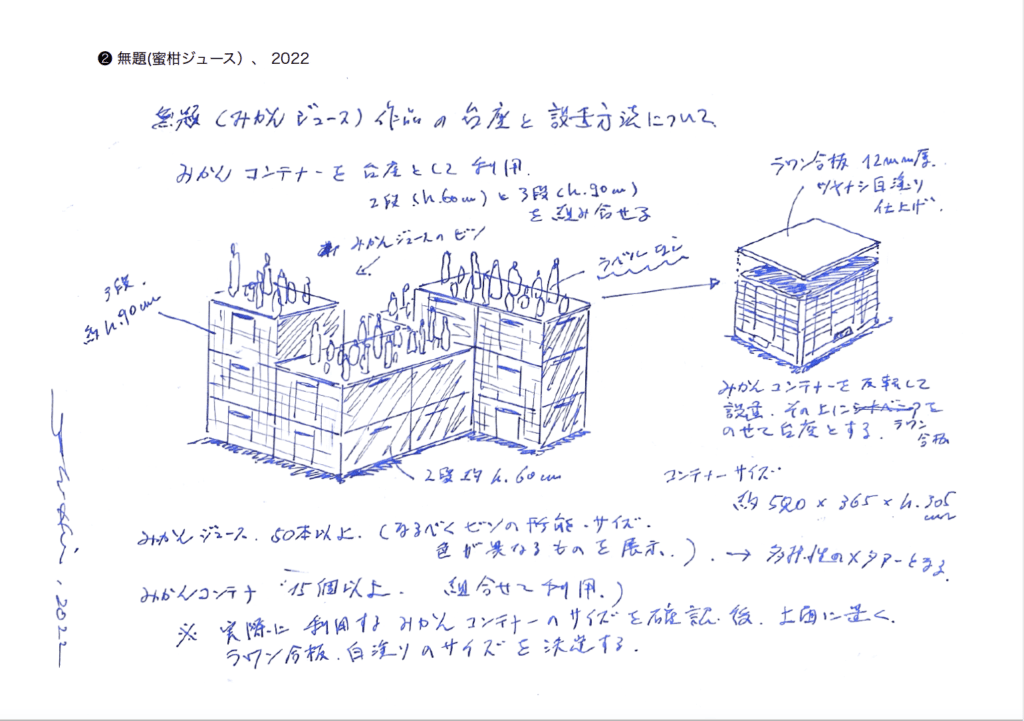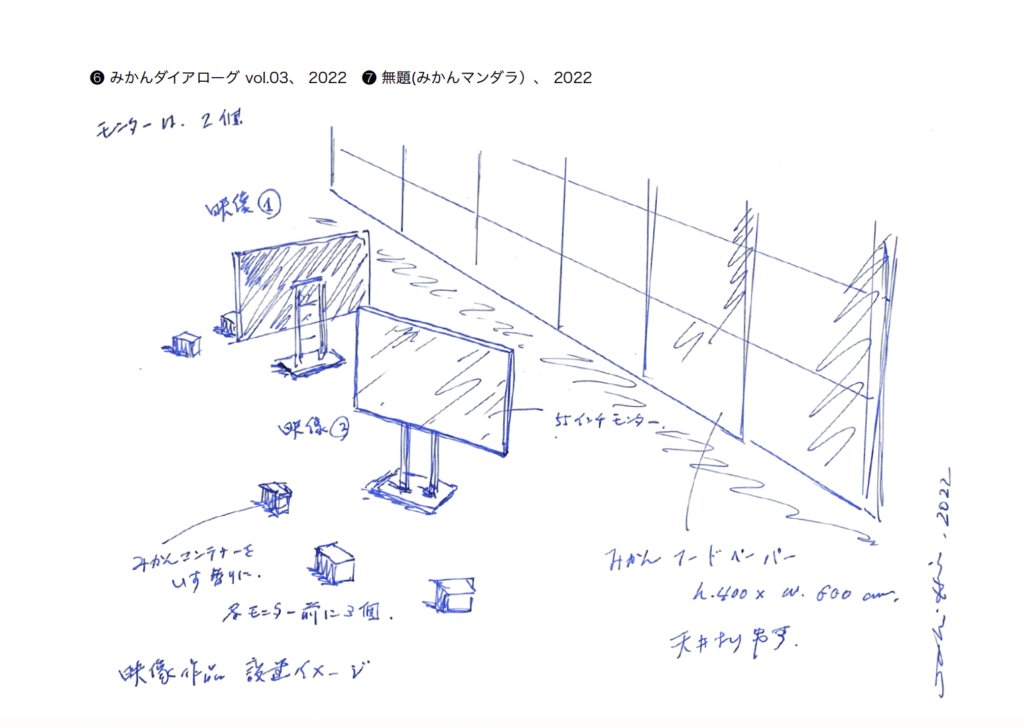 The Artists' Fieldwork in Kinan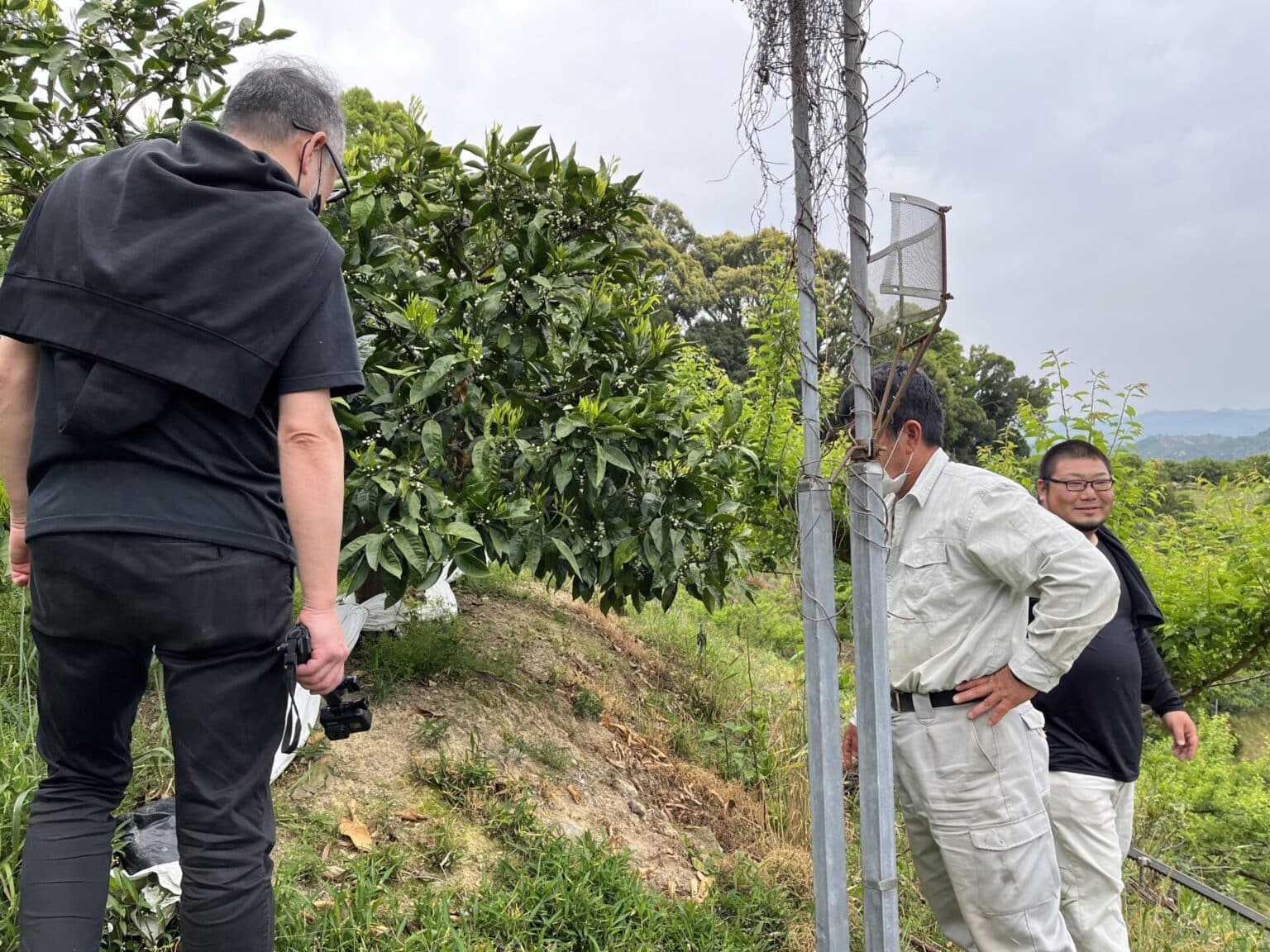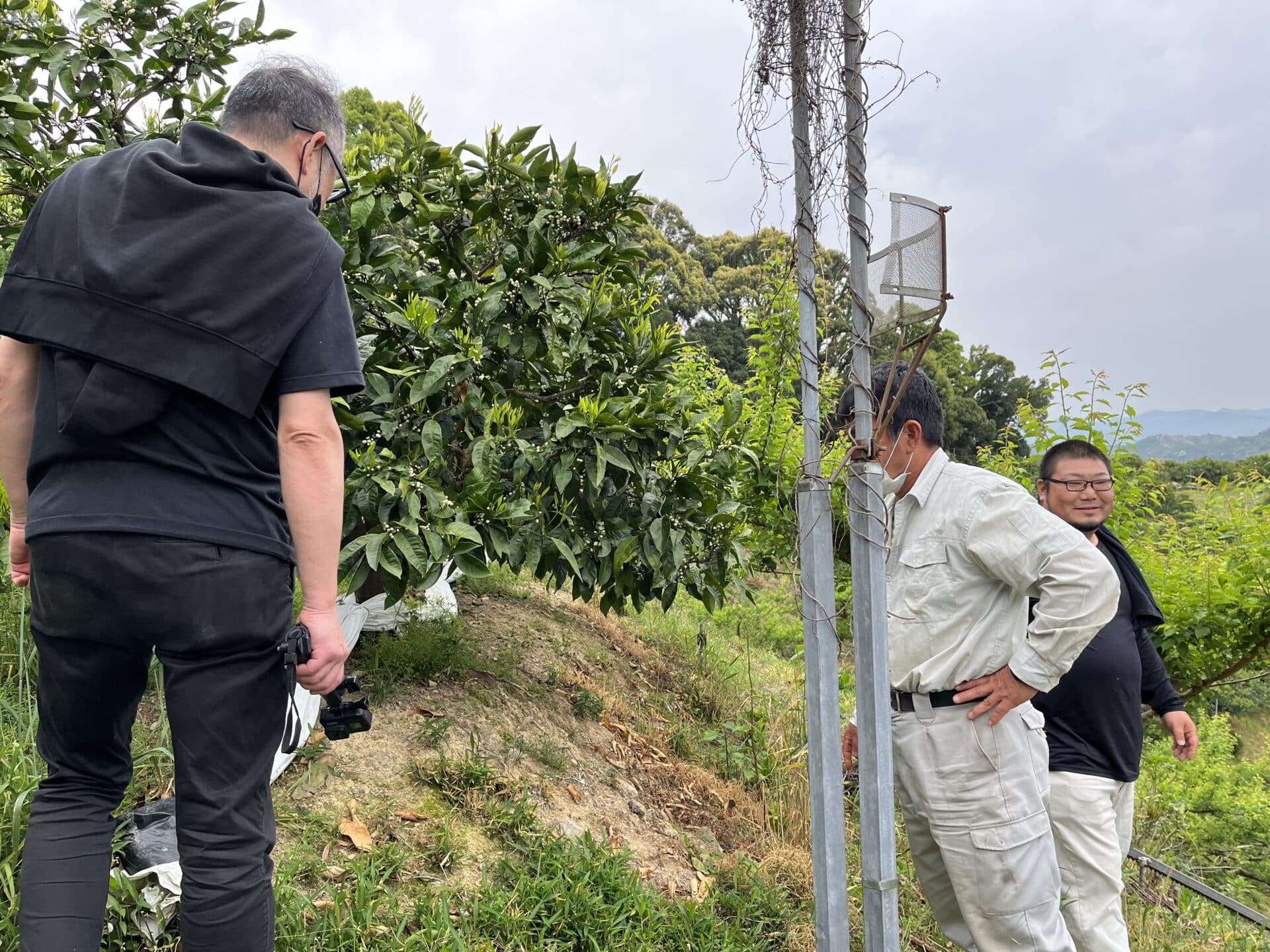 <関連記事>