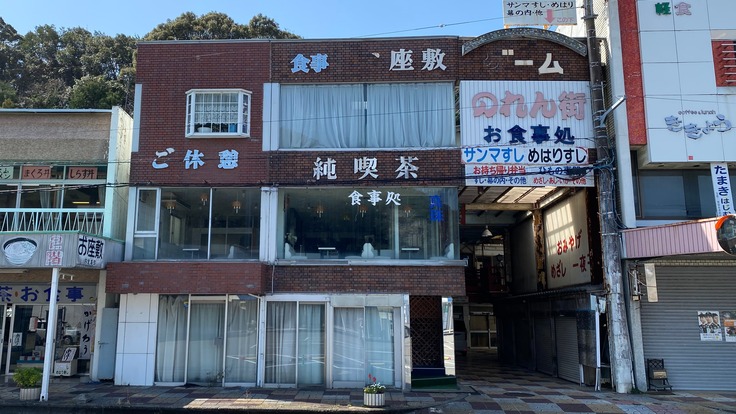 Dialogue project #11 "Entrance to the port – The Future of Shirahama Station Front – "
Kinan Art Week Dialogue project #11
Guest :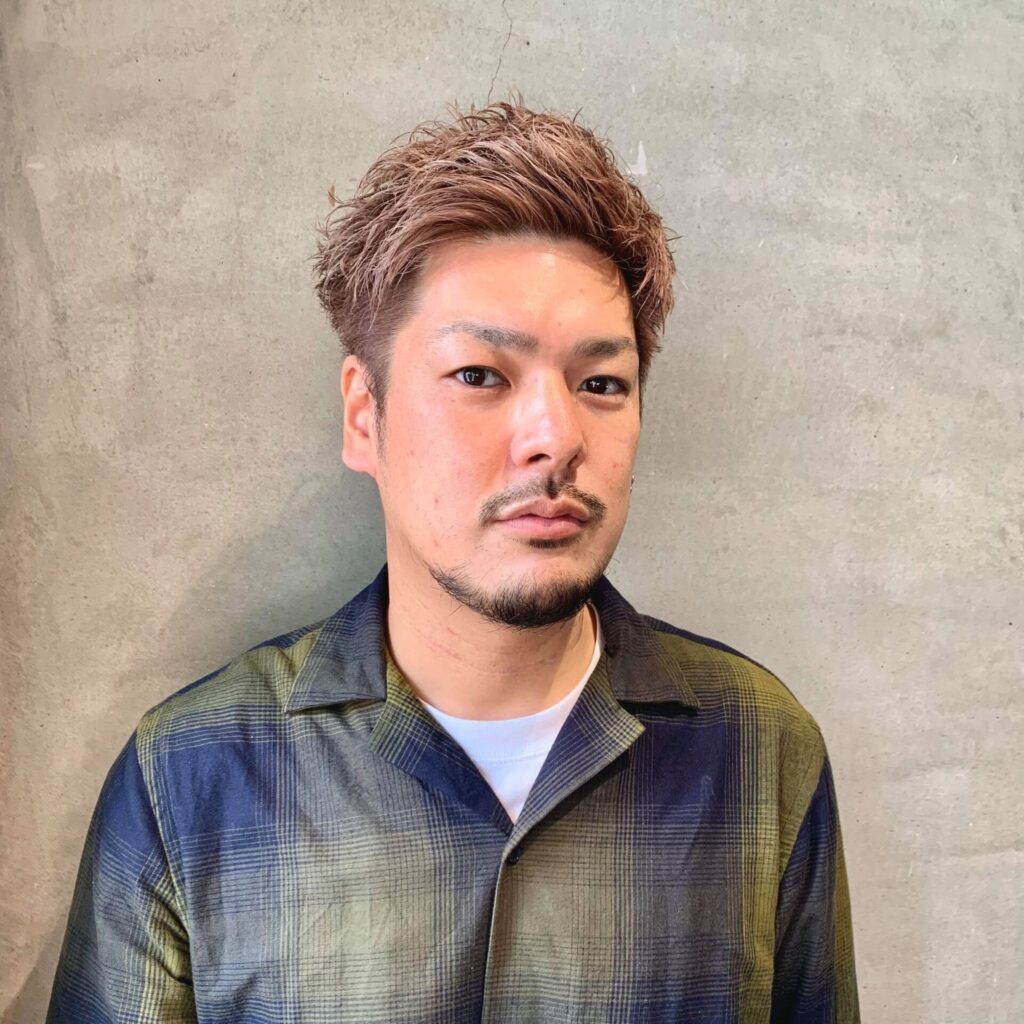 Beautician
Toshiki Ozaki
He was born in Shirahama Town, Wakayama Prefecture. After graduating from Tanabe Technical High School, he moved to Osaka to go to a vocational school, and went straight to work at a beauty salon in Osaka, where he is currently the manager. As a new step, Ozaki is challenging crowdfunding to open a beauty salon "SHINJU" in front of Shirahama Station, where his parents live, on March 3, 2022.
https://readyfor.jp/projects/63273


Interviewer :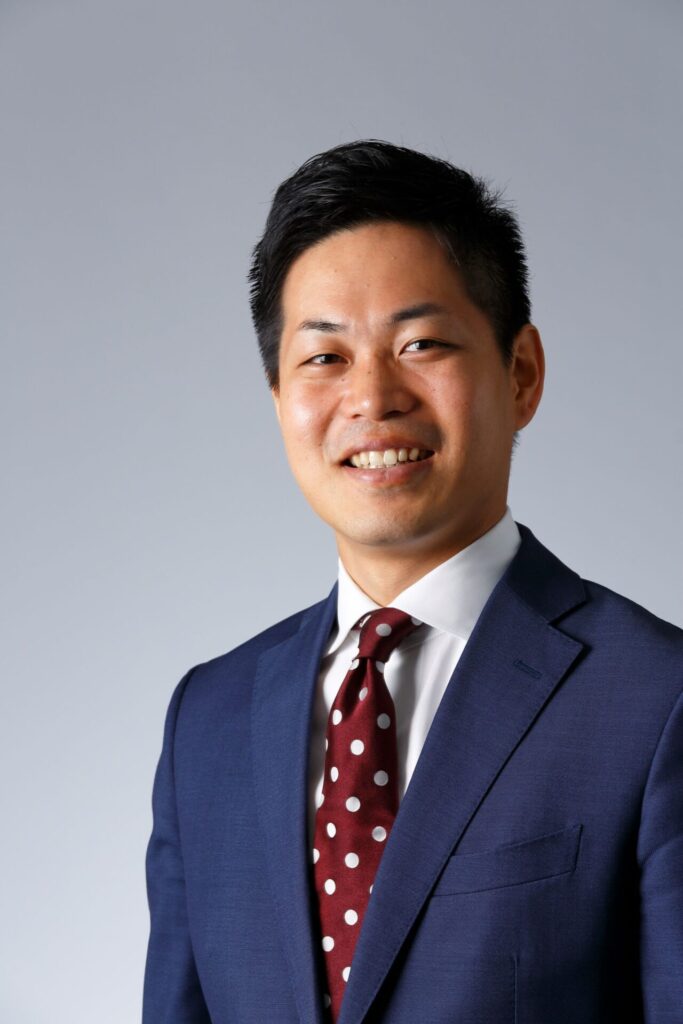 Kinan Art Week Executive Committee Chairman
Yuto Yabumoto


Editing :
Kinan Editorial Department by TETAU
https://good.tetau.jp/


Entrance to the port – The Future of Shirahama Station Front –
< Table of Contents >
1. Introduction of Mr. Ozaki
2. New store concept
3. The appearance and value of Shirahama Station Front
4. Hairdressers are artists
5. What kind of place does SHINJU want to create?


1. Introduction of Mr. Ozaki
Yabumoto:
We haven't seen each other for almost two decades, so it's been a really long time! This time, in a series of conversations about the future of Kinan. I found out that Tocchan (a.k.a. Mr.Ozaki; He and Yabumoto were classmates in elementary and junior high school) was challenging crowdfunding to open a beauty salon in his hometown Shirahama, and I wanted to talk to you.
First of all, please introduce yourself briefly.
Mr. Ozaki:
I'm Toshiki Ozaki. It's nice to see you again!
I grew up in Wakayama Prefecture in elementary, junior high, and high school, and moved to Osaka when I graduated from high school. I studied hair and make-up for three years at a vocational school, and after graduation, I got a job at a beauty salon that has several stores in Osaka, and I've been working at the same place ever since. I'm currently working as the manager of one of the five stores, and I'm in charge of planning and managing joint events with outside parties, hair shows, and recreational activities.
Yabumoto:
Why did you decide to become a hairstylist in the first place?
Mr. Ozaki:
Originally, I played rugby all the way through Tanabe Technical High School, and my coach told me to go on to university and continue playing rugby, but I wanted to go down another path. At the time, I was cutting my own and my club members' hair, so I declared that I wanted to go into hairdressing and entered a vocational school.
Yabumoto:
What made you decide to come back to Shirahama Town?
Mr. Ozaki:
I knew that I wanted to start my own business in my hometown of Shirahama someday, and I was looking for a place to live. However, none of them seemed to fit the bill. I had grown up in front of Shirahama Station since I was a child, so when I returned home, I felt sad to see the building shuttered. My parents used to have a coffee shop in front of Shirahama Station, which is no longer in business, so I decided to try my hand at a place that I have fond memories of.
Yabumoto:
It was at your parents' house, and I remember going there a lot when I was in elementary school. I remember reading manga all the time on the third floor, like Jigoku Koshien, which my parents would never let me buy at home (laughs). It's in front of the station, so it's a great location. Although it is the entrance to the city for people coming from Osaka, I have the impression that it is deserted.
Mr. Ozaki:
My friend in Osaka also uses the station, but they said they don't do anything at Shirahama Station. It's a great station, and I hope it will become a place of excitement.
Yabumoto:
That's a challenge, and I'm rooting for you to open on March 3, 2022!


2. New store concept
Mr. Ozaki:
A beauty salon is a place where you can interact with various people, I would like to create a space where you can share what the locals are working on and what they are making.
The first and second floors together are very large, so I plan to use half of the second floor to store bread made by my mother, who runs a pizza shop, and vegetables from local farmers. Also, I'd need a permit, but would like to serve sake made by my friends in the future.The first floor is a completely free space with no interior decoration, just a place where I can do something.
Yabumoto:
It's true that many different people come to the salon, and the salon can become a place for consultation. As for me, I'm still the type of person who reads books all the time (laughs).
Mr. Ozaki:
Of course, people from all walks of life come to my salon, but in the case of my salon, I hope it will be an opportunity for people who come to my store to meet local initiatives and new information about the local area, and to connect with new people and places. Even if you're in the area, you often don't know who's doing what, so my main goal is to create a place where people can get to know each other and connect.
Yabumoto:
It's exactly the kind of image I had when I was in elementary school, like a hangout. I was also told that the new logo will be created by Kohei Maeda, who is also deeply involved in Kinan Art Week.
Mr. Ozaki:
I met him by chance and asked him to create a logo for me. I was surprised to find out that even though we're so far apart in time and place, we still have someone in common (laughs).
Yabumoto:
It's a small world! He's also in Osaka now, and he's coming back to Shirahama, isn't he? When the young people come back, it will be a core base for them to gather.


3. The appearance and value of Shirahama Station Front
Yabumoto:
I would like to ask you a few questions about what Shirahama Station Front should be and what kind of place it should be.
Mr. Ozaki:
It used to be prosperous, but as of now, the number of people using the station is decreasing every year. However, it doesn't mean that there are no people using the station at all, so I hope that there will be many stores where tourists and locals can stop by and enjoy themselves. When it was flourishing, all the stores were targeted only at tourists, but I feel that it would be nice if we could look out for the locals and find something that we can all do together.
Yabumoto:
That's right. In that sense, I think it goes well with art projects.
Mr. Ozaki:
It's also a great place to display art work.
Yabumoto:
We may be able to hold a new exhibition in Shirahama, connecting it with the collection exhibition that we are currently planning. Also, from the perspective of rebuilding Shirahama Station, it would be nice to plan a new exhibition together with the local people. By the way, what kind of place is Shirahama Station for you, Tocchan?
Mr. Ozaki:
The many stores that used to be there are now only car rental stores, so locals don't have many opportunities to stop by. However, when I went back home, I saw a new car-sharing point, so the flow of people using Shirahama Station may be revived, and I think the value in front of Shirahama Station will increase a little more.
Yabumoto:
I see.
Now, I believe that we can maintain and develop the region by exporting the products of people who cannot leave the land of primary and secondary industries to the whole world. In this sense, I think that we can rebuild Shirahama Station Front as a new type of port as a nexus where people start, leave, and intersect with each other.
Mr. Ozaki:
I'm not entirely sure, but I think that if I can get my own salon in front of the station and get people flowing, the situation around me will gradually change. It's a place where people can gather as long as they have a reason to gather, and I feel that it's a place full of possibilities.


4. Hairdressers are artists
Yabumoto:
Hairdressers are also known as hair and makeup artists, but what do you think is the value of a hair salon?
Mr. Ozaki:
I believe that the value is not only in the customer's hairstyle, but also in being close to their lifestyle and life. In particular, we can meet the milestones of life such as the Shichi-Go-San (a celebration of children ages 3, 5 and 7), coming-of-age ceremonies, weddings, etc. We can also witness changes in the customer's situation and feelings, such as wanting to change their image because of a change in work.

In our workplace, we often say that "hairdressers are the ones who can witness life."
Making the customers happy also makes me happy, and I feel that this is a positive space to work in.
Yabumoto:
I see. So there are no answers in a consultation. If that's the case, I'm not a very good customer because I'm always reading books (laughs).
Mr. Ozaki:
That's not true at all! It's very helpful to be able to leave things up to me, and the distance between me and the customer and the atmosphere are completely different depending on the concept and system of the salon.
Yabumoto:
Also, the price varies depending on who does the cutting. What is the difference?
Mr. Ozaki:
As a technician, I practice for many years before I can cut, so I don't want to sell value cheaply. In this day and age, there are stores that sell cheap cuts with high turnover, so there may be a difference between high and low prices. I think it depends on how the customer perceives the value, because it is difficult for the customer to tell the difference between the two once the technical skills have been developed to a certain extent.
Yabumoto:
Do you have any ideas on how to increase the value?
Mr. Ozaki:
Of course, technical skills are important, but I think that creating a comfortable space and hospitality are also valuable. In the case of the salon I want to create, I think it would be valuable to provide an opportunity to learn about things other than hair salons.


5. What kind of place does SHINJU want to create?
Yabumoto:
Is the new salon, SHINJU, focused mainly on Kinan and Shirahama town?
Mr. Ozaki:
That's right. I'm thinking mainly of local people. Mr. Maeda, who I asked to create the logo for the salon, said that he usually does not design logos because he is mainly involved in video works, etc., but I asked him to do it because having a local person create it is valuable to me.
Yabumoto:
We also want to re-edit the value of Shirahama and export it to the world, so I feel that the direction we are aiming for is similar. However, there is also the difficulty of reconstructing it in a modern way, isn't there? By the way, what kind of response have you gotten from the local people?
Mr. Ozaki:
Some of the older people say, "You can't do it", but I feel that it is possible, and I believe that it can be done.
I believe that depopulation will continue not only in Shirahama but in other towns as well. As people disappear, the people who continue to live in the area need to join hands and connect with each other. That's why I'm hoping that the stores in front of Shirahama Station will be able to connect with each other and create a smaller version of the town, like creating another town within the town.

I named my new salon "SHINJU" after the coffee shop "Pearl" that my grandfather owned. I'm currently using crowdfunding to communicate my ideas and talk to people who agree with me to expand my connections. Now I'm wondering how I can send out my message to the outside world so that I can reach people who don't know me at all. Some local people don't even know that we are doing crowdfunding.
Yabumoto:
When I thought about it, I remembered that I had read a book about "Shinju (pearls) *". According to this book, "pearls were one of Japan's oldest exports and the strongest Japanese brand". The "Book of Wei" tells the story of Iyo of Yamatai-koku offering 5,000 pearls, and the "Cefu Yuangui" of the Song Dynasty describes the tribute of pearls from the Japanese envoys to Tang. After the war, cultured pearls became the savior that brought foreign currency to Japan, which had become a scorched earth. Japan is one of the only countries in the world that can supply pearls. It is said that more than 90% of the production was and the whole world fell to the pearls of Japan. It seems that pearls, like pepper, have been one of the representative wealth of the Orient since ancient times.
*Reference: https://www.chuko.co.jp/shinsho/2013/08/102229.html
This is exactly what Kinan Art Week is looking for, isn't it? Let's do the "Pearl Art Project" in front of Shirahama Station! I'll be rooting for you to somehow accomplish this, and I'd be happy if we could use the salon and do various things together before the opening. We can plan a variety of things, such as an exhibition of artists with close ties to pearls, or an archive zone where you can look at the history of Nishimuro-gun like a library! Please let me know if you have any questions.
Mr. Ozaki:
It would be nice if they could use the building before it opens so we can get the word out about the preparation phase!
According to my parents' generation, Shirahama Station used to be called Shirahamaguchi Station, so I would like to take action to bring back the liveliness once again. And I'm happy to see new places being connected by talking, like this dialogue.
Yabumoto:
Let's use the Pearl building for a special exhibition as a related project of Kinan Art Week! Shirahama and pearls are the very theme of the sea, and there is an overlap with Shirahama as a port, so I would like to dig deeper from now on.
Thank you very much for your time.


.
<Related article>