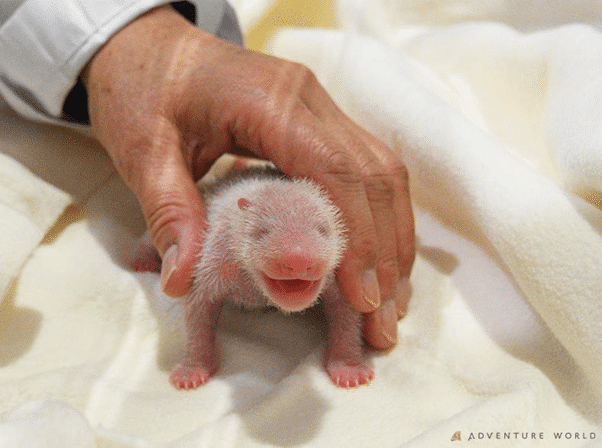 Dialogue project #6 "What is the ideal relationship between animals and humans?"
Kinan Art Week Dialogue project #6
Guest :
Deputy Director of AWS Ours/Adventure World Inc.
Director (SDGs)
Takeko Nakao
Takeko joined Adventure World as a veterinarian in 1988. Initially she was in charge of small animal care, and was also involved in the breeding of giant pandas and red pandas for about 30 years while also working as an educator. She is currently the Deputy Director of the park, and is also a member of the Sustainable Development Goals (SDGs) board, giving talks and visiting schools.
https://www.aws-s.com/
https://www.ms-aws.com/


Interviewer :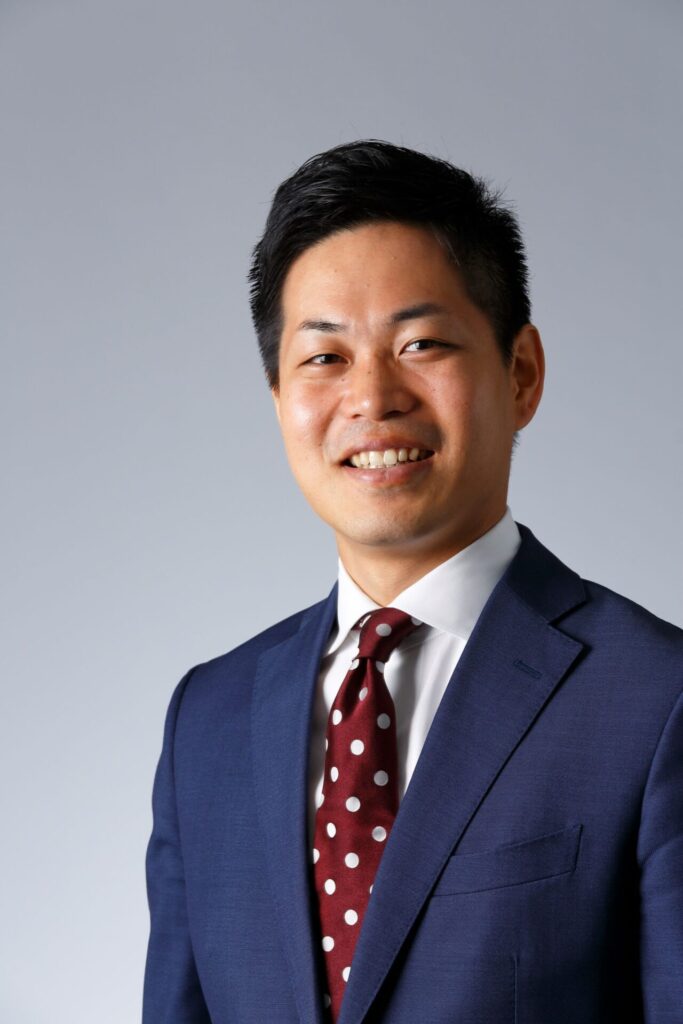 Kinan Art Week Executive Committee Chairman
Yuto Yabumoto


Editing :
Kinan Editorial Department by TETAU
https://good.tetau.jp/


What is the ideal relationship between animals and humans?
<Table of Contents>
1. Why I wanted to become a veterinarian and what I have done so far
2. What is the relationship between animals and people?
3. Panda Biology
4. History of pandas at Adventure World
5. What is the appeal of pandas?
6. The animal form itself is art!
7. The future of Adventure World


1. Why I wanted to become a veterinarian and what I have done so far
Yabumoto:
Thank you very much for taking the time to speak to us today.
I have a deep connection with Adventure World, as my mother was a trainer of orcas at Adventure World. "Ecology and the History of Art" and "Animals, Plants and the History of Art" are areas that have attracted a lot of attention in the field of arts. Today, I would like to ask you about these topics.
First of all, could you tell us a bit about yourself and your background?
Nakao:
I'm from Tottori prefecture, and when I was in junior high school I didn't really think about anything, I just did the best I could with what was in front of me. Then when I went to high school I thought, "What am I going to be? What do I want to be?" Tottori Prefecture is conservative, for better or worse, and the most stable jobs were working as civil servants or teachers. Everyone around me who I was close to became a teacher, but personally, I didn't want to be just a teacher. When I was in my second year of high school, I started to think about going to university or finding a job, and when I saw a job as a veterinarian in a magazine for entrance exams, I knew intuitively that this was the only job for me because I loved animals. "This is it!" I thought.
Yabumoto:
So that's when you started studying for your exams. I heard that it is very difficult to get into veterinary school. It seems to have been my mother's dream job.
Nakao:
To begin with, there are only a few places available, about 35 at the national level. Fortunately, I was able to enter the Faculty of Veterinary Medicine at Tottori University. However, there were no zoos or aquariums in Tottori Prefecture, and I was originally very interested in wildlife breeding and management at zoos and aquariums, so I happened to apply for a job at Adventure World. I've been living in Nanki-Shirahama ever since.
Yabumoto:
Did you start as a graduate and were you in charge of the Fureai Square at first?
Nakao:
Yes, that's right. . In those days, even within the veterinary hospital, we each had our own animal responsibilities. I wanted to be in charge of land predators and large animals rather than sea animals, but I was told, "You'll be in charge of small animal care." (laughs).

I didn't have the courage to say, "I'll take care of the big animals!" It was during this time that I started to get involved in educational activities at the zoo. I didn't want to be a teacher that badly, but you never know (laughs).

I've always wanted to let people know what excites me, so I've been involved in educational activities since my first year or two at the company.
Yabumoto:
Was there a time after that when you dealt with large animals?
Nakao:
In the end, there wasn't much (laughs). I worked in the veterinary hospital for 10 years, and then I took a managerial position in the petting department. However, I have been involved in the penguin breeding project and the 1994 panda delivery and breeding project.


2. What is the relationship between animals and people?
Yabumoto:
Since we are talking about pandas, I would like to know the reason behind the success of the panda breeding project and some of its achievements. . I am wondering if there is any particular initiative behind the project.
Nakao:
There isn't ! (Laughs).
However, I may be able to tell you what my intuition and feeling is.
Yabumoto:
That's surprising.
I'm afraid this might be a little abstract , but I have no problem speaking intuitively about what the "relationship between people and animals" should be, so I would be very interested to hear what you have to say.
Nakao:
That's a difficult topic…
People often ask me if dolphins are smart. but I don't really know what their definition of "smart" is.
Yabumoto:
But it's a very important question, isn't it?
Nakao:
After all, we think in terms of "human beings". In that sense, I think we are all clever because we adapt to our environment in order to survive. Because if you're not smart, you can't survive.
Yabumoto:
That is exactly what I think. In past discussions , I have been troubled when people have asked me whether it is wiser to be a farmer or a lawyer. I think in the end, I might say that those involved in agriculture are wiser. It may sound counter-intuitive, but I think that in the very long term, farmers are actually the ones who ultimately make the best decisions for the whole. In this sense, I wonder what modern "cleverness" is all about. Unfortunately, it seems to me that the emphasis is on the short-term, the rational and the efficient.
Nakao:
I see. That may well be true. In other words, I think the problem is that we self-righteously create our own definition of "cleverness". In terms of the relationship between humans and animals, I think we can only think from our own (human) perspective.


3. Panda Biology
Nakao:
I have been looking at various animals for nearly 30 years, and the more I get involved, the more I find pandas strange (laughs). (Laughs) Eating bamboo is strange, and as for breeding patterns, pandas only come into heat once a year for two or three days. They have very few chances to mate. Also, the babies are born very small.
Yabumoto:
Oh, really? That's why breeding is so difficult.
In a way, it's irrational and inefficient from a human point of view.
Nakao:
It is said that the ancestors of the panda were originally carnivores and ate meat. When they were eating meat, perhaps they had a slightly different breeding pattern. However, they gave up eating meat relatively quickly, and evolved to eat bamboo. Probably by eating bamboo, they were able to survive even though it was an irrational and inefficient form of reproduction. In a way, it is rational because it does not compete with other animals for food.
Yabumoto:
Did they start eating bamboo because there was so much of it, in addition to the fact that there was no competition?
Nakao:
Bamboo is a plant that grows and multiplies much faster than trees. In the past, the ancestors of the panda were said to have been around Europe, but the spread of more fertile and social animals led them to the untouched mountains of China. I think that's where they started to eat bamboo.

In recent years, China's economic development has led to the building of infrastructure up into the mountains. I believe that pandas have survived because humans have been slower to develop China's infrastructure than in America or Europe. We don't know what the future holds, but…


Yabumoto:
I see. So, is it more likely that pandas will not be able to survive without human help in the future?
In that sense, looking at Kinan as a region, I heard from a farmer that with regard to the plum trees, they are no longer viable without the help of people. Is there a reason why all these things are gathered in Kinan?
Nakao:
I don't know about that (laughs). As for pandas, I think they will survive if their habitat is protected and preserved, and if there is a large area where they can come and go. Bamboo doesn't die in today's climate and it doesn't compete with other animals.

However, people still divide and cultivate the valleys between mountains and along rivers. When such things come up, pandas who live alone without herds, have fewer chances to meet and breed. Without it, they would have enough to eat and find a partner in a wide area.


4. History of pandas at Adventure World
Yabumoto:
Thank you very much. You said that the conservation and protection of habitats is of utmost importance. I majored in international law at university, so what you said reminded me of the "Convention on Biological Diversity". What do you think it means that there are pandas in Kinan and Nanki-Shirahama? I apologize as it is a very abstract question, but I think it has a political meaning, as there is a word such as "panda diplomacy".
Nakao:
That's right. I don't want to say that there is nothing political about it, but we welcomed the pandas on a genuine notion . In fact, before we officially welcomed pandas in 1994, we had a giant panda that visited in 1988 for about 100 days. It was what we called a panda show, where we had a rotation of three or four places where we rented them out for short periods of time.

However, at the time there were only about 1,000 pandas in the wild and the International Union for Conservation of Nature suggested that we should avoid moving pandas that were neglecting breeding. So, after the pandas returned from Adventure World, we began to discuss the possibility of breeding loans for the animals for breeding purposes. I think it makes good sense to keep and move pandas with a proper breeding plan.

In addition, we welcomed a panda in 1994 as an opportunity to let people know about pandas. It was the first of its kind in the world, so it was not an easy task.
Yabumoto:
I see. The vision and passion of the people in charge of Adventure World at that time is still alive today and has led to the current breeding results. It must have been quite a challenge to be the first in the world.
Nakao:
That's right. I don't know because I wasn't involved at the time, but I heard that there were many failures and hardships. In that sense, I think that the relationship of trust with the people in charge in China is very strong, which is not possible in other facilities. They also place great importance on human relationships, so now I feel that I mustn't do anything to destroy that relationship.

Of course, it was not all good. When the pandas died, they said to us, "Just like humans, pandas live and die. ". I am very grateful to the Chinese side for their advice and for accepting me for research. I think that our close relationship of almost 30 years has supported our current achievements.


5. What is the appeal of pandas?
Yabumoto:
By the way, what is the attraction of pandas? Without any explanation, we know that they are "cute" (laughs).Though, I think there are some things that cannot be explained simply by the word "cute". I think that the number of "likes" of the panda-related posts in the SNS of Adventure World is really tremendous.
Nakao:
The biggest attraction in my opinion is that they are "strange and mysterious animals". The other thing is that, for example, their gestures are very human-like, and I think there is an "empathy" or "commonality" between them and humans when you look at their behaviour. In the monkey family, the baby clings to the mother so that it looks like she is carrying the baby, but there are very few animals like the panda where the mother actually carries the baby.

I also feel that when you see a baby panda being born small, growing up big and being weaned, it is similar to the growth of a human baby. Therefore, I think that people who see it will feel like a panda's parent. It's my subjective view, but…
Yabumoto:
I see. So it comes from the fact that they have a lot in common with humans.
Also, from a different point of view, I think that pandas have a lot to do with commerce, as there is the term "a panda to attract customers". What do you think about that? I'm sorry if this is a little in-depth.
Nakao:
After all, a zoo is basically an exhibition. That's how they started out, but in today's world, going forward like that is just not enough.

We believe that zoos are like 'messengers' between the wild and humans. Therefore, we hope that many people will take an interest in animals by coming into contact with animals such as pandas. We hope that the people who are interested in pandas will think about preserving and protecting them , and if they start to think about preserving and protecting pandas, they might think about going to China to see what kind of environment pandas live in. Of course, we would also like people to buy panda goods simply because they are "cute".

It's really not just about pandas. I feel that animals act as a bridge between zoos and society by conveying the messages that each wild animal has, and I think that the mission of zoos is to find the best way to convey the background of animals.
Yabumoto:
In that sense, zoos and art are the same. Zoos allow many people to come into contact with animals, and they encourage society to think about what a better future living with animals would look like. Whereas art , on the other hand, asks the question of what kind of world we want to live in and what kind of world we should leave behind through various mediums and means, so I think the purpose is the same.
Nakao:
Yes, that's right. If you think about it in that way, you can see that there is a strong affinity between zoos and art. I think that the animals are art in themselves and the objects that they put together are also art.


6. The animal form itself is art!
Nakao:
I really like to look at skull specimens. Full skeletons are very difficult to make, but skulls are very easy to make. It's very interesting!
Yabumoto:
What, a skull specimen? (Laughs). What's so interesting about that (laughs)?
Nakao:
For example, pandas have round faces, right? But the actual bones of the head are… not round.
Yabumoto:
What do you mean! Do you mean like human skulls?
Nakao:
No, they are very different from people. Pandas have a round face, but it's not because their skull is round, it's because they have a lot of muscles covering their whole head.

In simple terms, a large amount of muscle from the top of the head to the jaw is responsible for the round face. It takes very strong muscles to chew a lot of hard bamboo, but it is said that if pandas didn't eat bamboo, they wouldn't have a round face because that would be a lot of head weight. Isn't that just exciting!
Yabumoto:
That's right (laughs)!
I mean, they can't eat bamboo without building muscle in their face, so I guess that's what happened!
Nakao:
Yes, it is. So I think the reason why pandas are round and cute is because they eat bamboo.
Bears are omnivores, but they eat more fruit and other animals, so they don't have a skull like a panda. Lions eat meat, so their heads are flatter.
After all, it's "adaptation" to the environment, isn't it? I think that as a result of adaptation, the structure of the animal itself has been optimised over the years.
Yabumoto:
That's what I meant. I thought that the evolution of the animal's structure alone had the potential to weave a history of art for the animal itself. It is possible that the behavioral patterns based on these structures could also become art. Recently, there has been a lot of discussion in the field of "ecology and art history" about the need to rethink the history of art from the perspective of animals, and I think I understand this a little better now.


7. The future of Adventure World
Yabumoto:
Next, I would like to ask you about the future of Adventure World. By the way, how many veterinarians and staff do you have in the park at the moment?
Nakao:
We have seven veterinarians and about 100 keepers.
Yabumoto:
What kind of work do you do and what do you communicate in the field?
Nakao:
I am no longer involved in breeding, but some of the breeding members have started to think about the "welfare" of the animals and have started communicating what they want to do.
Yabumoto:
What do you mean? What do you mean by animal welfare?
Nakao:
After all, zoos inevitably have to keep their animals in small spaces. However, for animals, living in the wild still means that " they have the choice to do what they want". Of course, keeping animals in captivity means that their food and shelter are physically provided for, but I wonder if that is enough to make them happy.
It's the same with Corona. It's very stressful to be restricted in what you want to do, and can't be completely eliminated, but I think that stimulation is essential. It's more exciting for the animals to look for food than to just have it put in front of them.
Yabumoto:
It's the same with people. I wouldn't feel alive if I didn't have free access to the books I like and couldn't read them (laughs).
I think this is also connected to the idea that, as the President of AWS Yamamoto said, "When you are filled with a sense of growth and achievement, you make yourself happy, which in turn makes the people around you smile". With Nakao at the helm, I think that this kind of thinking has taken root and the staff themselves are able to work autonomously . With that in mind, I am interested in Adventure World's future in 5, 10, 100 or 300 years.
Nakao:
If you say 300 years, I can't say for sure because I won't be alive then, but I hope the zoo itself will remain, and I'm sure it will.
Yabumoto:
Yes, that's right. But if we think about it very pessimistically, there is a possibility that there will be no animals in 300 years , isn't there?
Nakao:
Unfortunately, yes. It is becoming really difficult. If we don't consider the individuals from national and international zoos as one breeding population and move them around, we will have a bias in terms of pedigree.
In recent years, we have taken in tigers and cheetahs from Europe and Korea with great difficulty, but we need to exchange animals between zoos in this way. If we don't do this, I don't think we can be sure whether we will still have the same kind of zoo in 30 years' time.
After all, there are only a limited number of breeding stock that cannot be brought in from the wild. No matter how much we breed, there will always be a limit. The lack of genetic diversity means that they are extremely susceptible to disease.
Yabumoto:
In that sense, the local issues and challenges of the loss of animals at Adventure World are directly related to the issues of the whole world. This is also directly related to the theme of Kinan Art Week, which is how to connect "local" and "global" events. Kinan should take action on issues such as ecology and biodiversity, which are becoming global problems.
Nakao:
I hadn't really thought about it in such a big way, but biodiversity is really both a local and a global issue, isn't it?
Yabumoto:
I think we live in an age where local activities are directly linked to global actions. Through Kinan Art Week, we would like to convey this message to the people of Kinan and the children of Kinan.
Nakao:
At first I was involved with the animals because I loved them, but as society has changed so much, I feel that we need to look not only at the animals in front of us but also at their "background". I think that if we don't manage our business well, we will lose our raison d'être. As I mentioned before, our function is to make sure that the message that the animals are trying to convey is conveyed well. If we operate in the wrong way, there will be a "discrepancy". So, I think it is really necessary to present the opportunity to think about things from a broader perspective through the place of Adventure World and the animals that we interact with.
Yabumoto:
It's the same as the function of museums and art, just with a different name.
Nakao:
It's kind of a private matter, but when I was taking care of pandas, I was very interested in the bamboo problem of pandas, and now I want to try my best to make use of bamboo. In Japan, there's been a problem of bamboo damage, such as erosion in woodlands and landslides that cause mountains to collapse. So we set up "the Panda Bamboo Project".
Yabumoto:
That's wonderful. We also heard that you are working on a project combining bamboo and art, so we would love to collaborate with you!
Finally, what are your expectations for the Art Week?
Nakao:
I think that zoos and art have the same function as media. As they both have a high affinity, we would be happy to work together to solve various fields and issues. We would also be happy if you could share Adventure World's activities with the world.
Yabumoto:
Of course!
I noticed that two hours had passed (laughs). Thank you very much for your time, I learned a lot. Thank you very much.


.
<Related article>