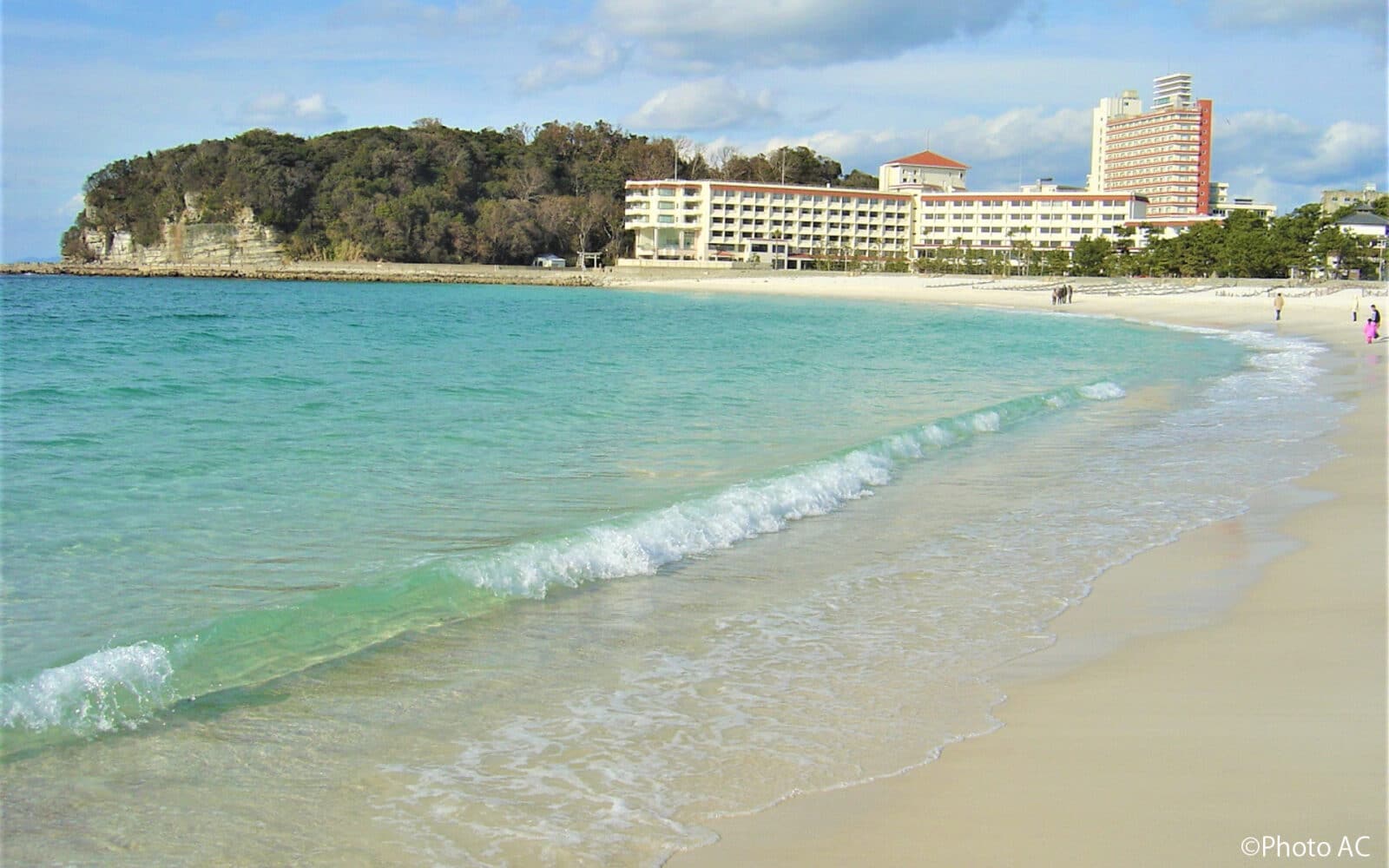 Dialogue Project#15 "The Future of Shirahama and Art"
Kinan Art Week Dialogue Project #15
Guest :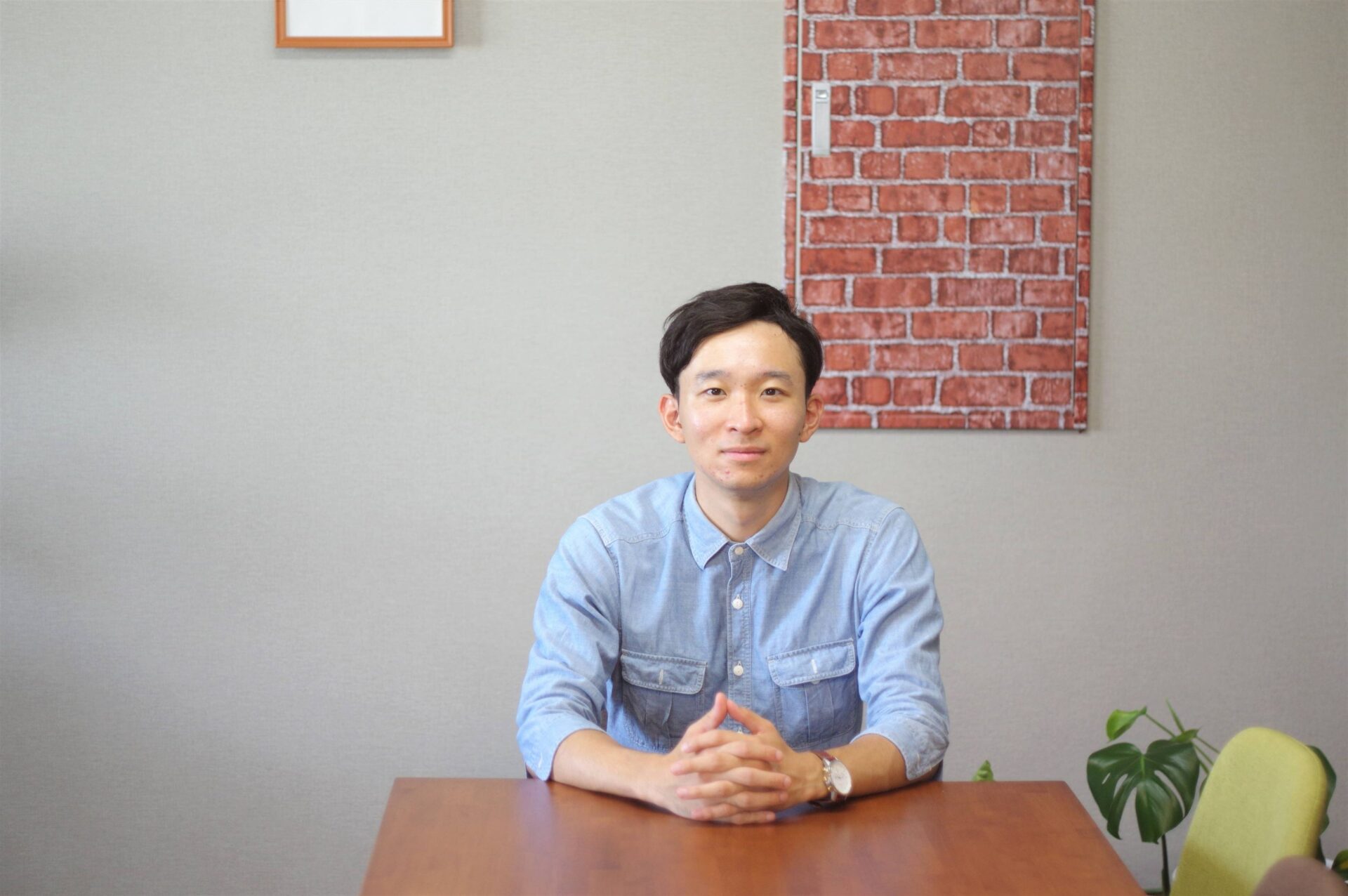 Planning and Policy Bureau, Wakayama Prefectural Government
Yuji Kiriake.
He is the section chief of the Information Policy Division, which connects the various corporate needs of urban areas with the resources of the entire Wakayama Prefecture. He is working hard on sales activities to attract companies and work vacation projects around Shirahama Town.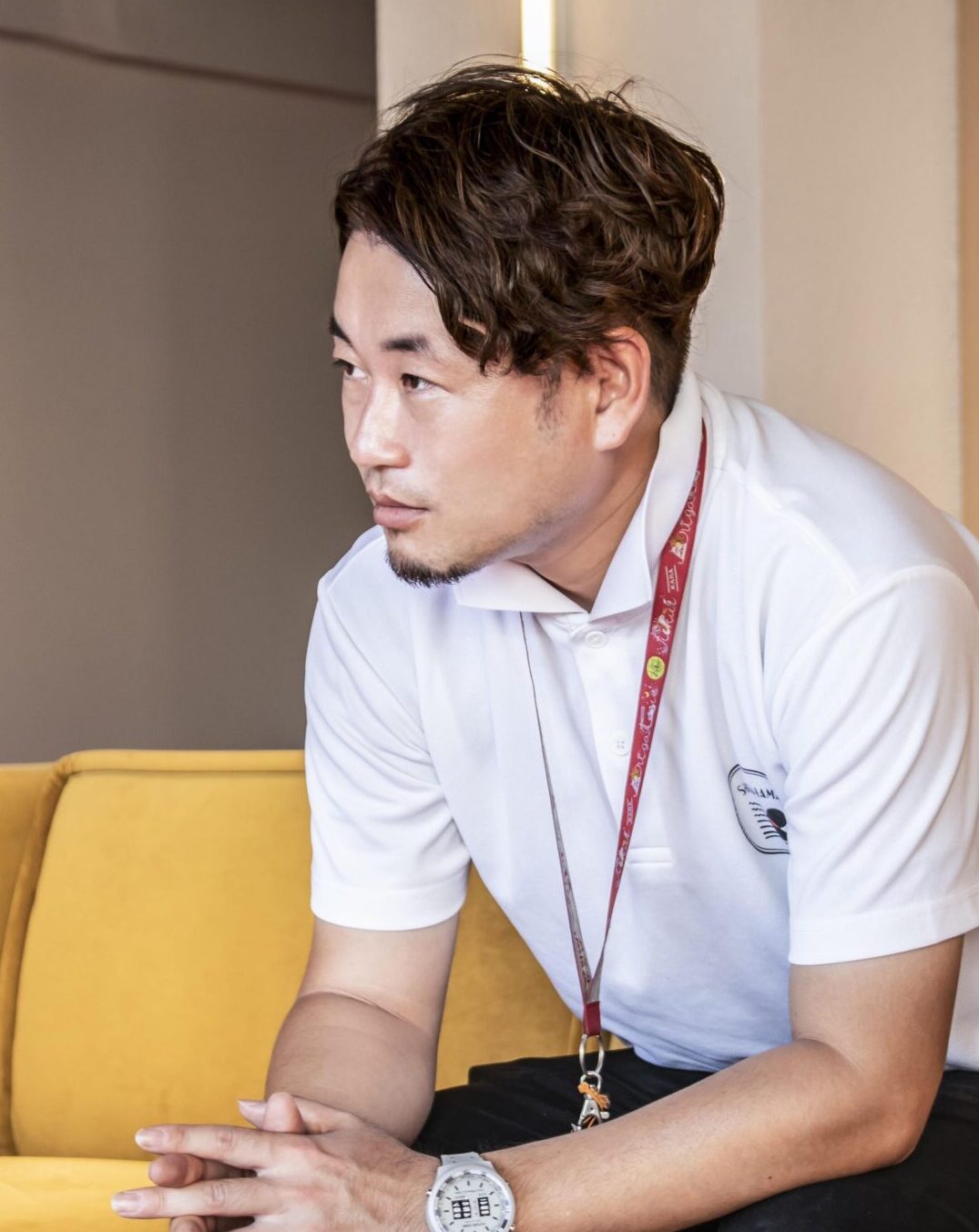 Shirahama Town Hall
Yukihiro Ohira
He has established a foothold for Shirahama Town to become a cluster of IT companies, and continues to contribute to the revitalization of Shirahama Town as an employee of the Shirahama Town Office.


Interviewer :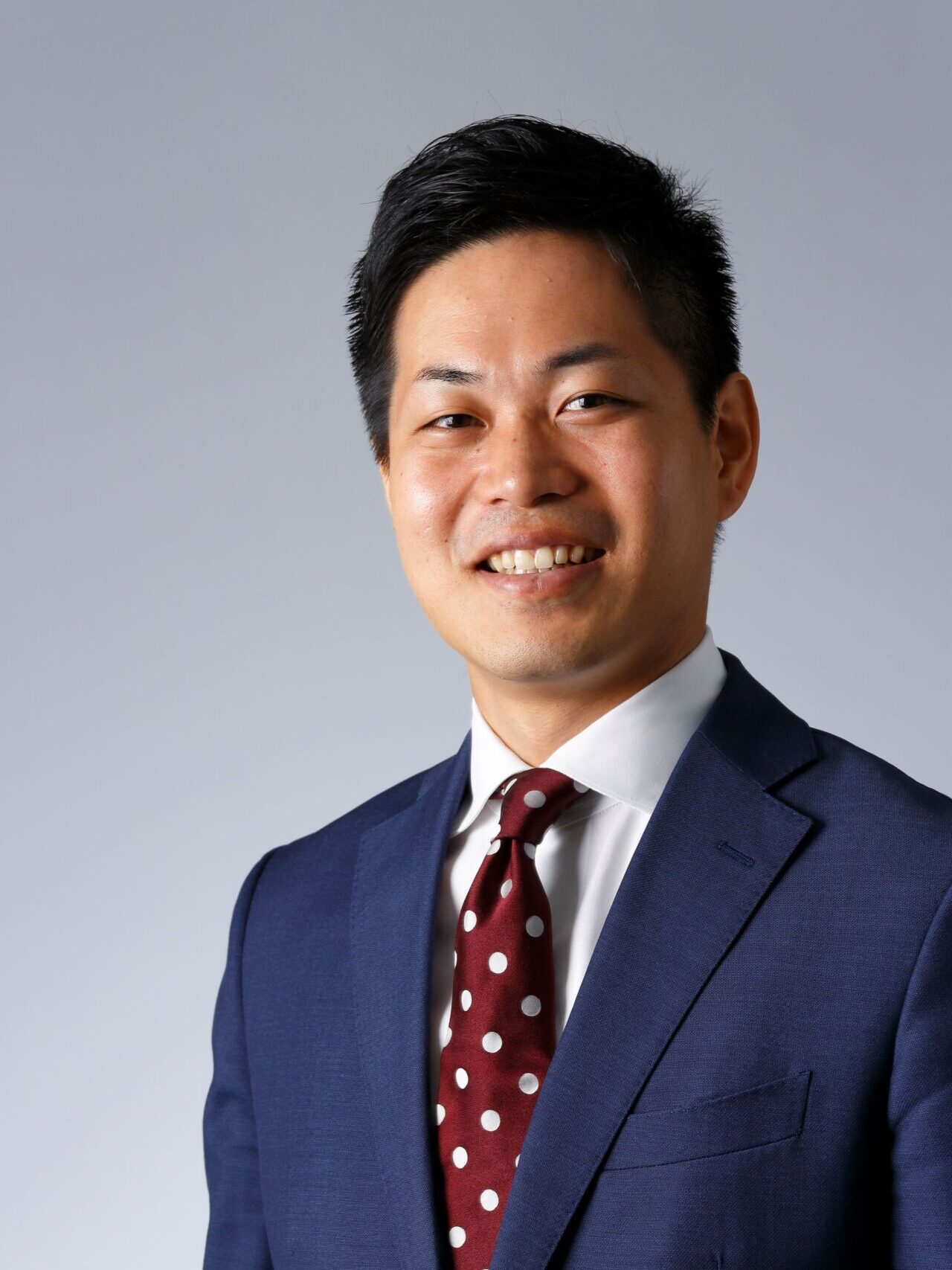 Yuto Yabumoto
Kinan Art Week Executive Committee Chairman
Editing :
Kinan Editorial Department by TETAU
https://good.tetau.jp/


The Future of Shirahama and Art
[ Table of Contents ]
1. Introductions
2. Strengths of the Wakayama Workation Project
3. Shirahama as a cluster of IT companies
4. Shirahama and "export
5. The relation between art and workcation
6. Shirahama and Art


1. Introductions
Yabumoto.
This time, I would like to talk to you about the future of Kinan, with Shirahama at the center. I'd also like to get some hints about how work and art can be connected in today's talk.
First of all, please introduce yourselves.
Mr. Kiriake
My name is Yuji Kiriake, and I have been seconded to the Wakayama Prefectural Government from the Ministry of Internal Affairs and Communications for about two years. At the moment, I am mainly working on digitalization as the Director of the Information Policy Division, and I am also working on the promotion of work-life balance with the aim of "creating related population" mainly in Kinan area. I was born in Yame City, Fukuoka Prefecture, and worked at Kasumigaseki in Tokyo before coming to Wakayama, so I am one of those people who are attracted to Shirahama and Kinan region from the perspective of an outsider, just like corporate visitors to Wakayama. I think my mission is not only to enjoy leisure time, but also to find out how to position work style and work in the corporate side and how to connect it with the whole Wakayama Prefecture.
Yabumoto.
I took a look at your profile. Are you also involved with the Japan Tourism Agency?
Mr. Kiriake.
Yes, that's right. While the Corona disaster brought work vacations to the spotlight at once, the Japan Tourism Agency set up a study committee * led by university professors with the aim of equalizing and decentralizing the use of vacation time. I am working as a representative of a local government among the members of that committee.
*Reference: Japan Tourism Agency, "New Travel Styles
Yabumoto.
Thank you very much. Now, please introduce yourself, Mr. Ohira.
Mr. Ohira.
For four years, starting in 2017, I worked in the General Affairs Division of the Shirahama Town Hall, in charge of business attraction and work location. Originally, Shirahama Town had been working on attracting companies since 2004, but due to the withdrawal of the companies we had invited, we started focusing on it again in 2014. In the meantime, the town-run rental offices are now fully occupied, and private companies are constructing rental office buildings, giving the impression that the town is finally making progress in attracting companies. When it comes to attracting companies, some companies feel that setting up a rental office is a hurdle, but since the entire prefecture is promoting the work vacation project, I think we are able to increase the number of people who visit Shirahama as work vacationers and become fans. Then, I hope that the people who come here on a work vacation will lead to business attraction, immigration, and settlement. Although I am no longer in charge of the section to which I belong now due to a transfer, I work closely with my successor to share information and sometimes respond directly.
Yabumoto.
Thank you very much. Even though you have changed your responsibilities, you are still playing an important role that transcends your section.


2. What are the strengths of Wakayama Workation?
Yabumoto.
What kind of activities does Mr. Kiriake do to promote work-life balance in Wakayama Prefecture as a whole?
Mr. Kiriake.
For example, Shirahama Town is trying to attract companies, Tanabe is trying to create related population and local innovators, and Kushimoto is trying to promote rocket-related activities. In particular, the work vacation in Wakayama Prefecture is targeted at business trip-type work vacations, where companies send their employees to the area for training or new business creation.
Yabumoto.
By the way, what kind of PR methods do you use?
Mr. Kiriake.
The main focus is on Tanabe and Shirahama, but I hope to make use of the unique initiatives of various municipalities in the prefecture. As a salesperson, I am conscious of showing companies the business benefits that can be gained from a work vacation. I also ask them about their expectations for the workation, and just keep communicating with them. Rather than trying to package everything, such as the balance between activities and work, I try to respond to the needs of each company as much as possible while making proposals.
Yabumoto.
So, you are thinking together while running side by side. In the art world, I feel that the ideological aspect of curating is important, but is there any common ideology or axis for the promotion of work culture in Wakayama Prefecture as a whole?
Mr. Kiriake.
Yes, I agree. Other municipalities are doing the same kind of PR, but I feel that Wakayama Prefecture's strength is the variety of added values other than work and vacation. We have the cooperation of many cities, towns, and villages from Kihoku to Kinan, so we can meet a wide range of corporate needs. Each city, town, village and village has its own unique characteristics, so I hope that people will be attracted to the multinational and multicultural nature of Wakayama Prefecture as a whole.
Yabumoto.
How about Shirahama Town? If there are any strengths unique to Shirahama Town, I would like to hear about them.
Mr. Kiriake.
The strength that Shirahama has is its location. At first glance, an open environment such as a beach and attracting IT companies may seem like a mismatch, but in Shirahama Town, they are well integrated and mixed. The good location has led to the creation of a highly productive telework environment for innovation. This advanced approach is attracting attention from all over the country, and many people are interested in the town as a model of how location and innovation can be mixed.
Yabumoto.
Mr. Ohira, how do you feel about the field?
Mr. Ohira.
As Mr. Kiriaki mentioned, there are many reasons for companies to come to Shirahama Town. In some cases, they are interested in the introduction of a company-wide work vacation, exchanging opinions with companies that have established satellite offices, or the efforts to attract companies themselves, and come to observe.
In addition, one of the attractions of vacationing in Shirahama Town is the easy access from Nanki-Shirahama Airport. Private companies offer local work facilities and activities, so you can start your vacation right after getting off the airport. Some lodging facilities also provide a place where you can take a work vacation, including the location, and the entire town is actively working to promote work vacations.
In addition, Shirahama has a strong image as a resort area from the Kansai region, but in a good sense, such an image has not yet penetrated the urban areas of Tokyo. For this reason, Shirahama, which is both a work place and a vacation destination, may easily leave an impression as a "work vacation place.


3. Shirahama as a cluster of IT companies
Yabumoto.
Shirahama Town has been trying to attract companies since 2004, but what was the process? Did you want to change the image of Shirahama as a tourist destination?
Mr. Ohira.
That's right. Originally, I heard that the IHS concept (Innovation Hot Spring) was a policy of Wakayama Prefecture, and it started with the idea of making the Tanabe Shirahama area a place where IT companies would be concentrated. As a result, in 2004, Shirahama Town bought the former recreational facility and opened the first IT business office with the help of a prefectural subsidy. At that time, IT technology had not yet penetrated through society, but we focused on the fact that we could work anywhere as long as we had a computer and a communication environment. In addition, in order to prevent the outflow of population from Wakayama Prefecture to urban areas, I thought that the IT field, which allows people to work at the same level as in urban areas regardless of their location, would help create local employment. Based on these reasons, we started to work on attracting IT companies related to information and communication to the town, and that was the first step.
Yabumoto.
In such a case, what role or function does Shirahama Town have?
Mr. Ohira.
In terms of attracting companies, at that time it was difficult for a small local government such as Shirahama Town to directly market to companies in Tokyo, so we worked with the Corporate Location Division of the prefecture. I attended the inspection tour together, and afterwards, once the decision was made to open a satellite office in Shirahama Town, I was in charge of the follow-up. I was also involved in connecting places with regard to local businesses and issues.
Also, this may be a bit off topic, but the local government actually has very little budget for promoting work-life balance. Of course, there are still areas that are lacking in terms of hardware and software, but I think this is a success story in the sense that we have been able to create a flow of people without spending too much money, supported by the efforts of the local private sector.
Yabumoto.
I see. So there is a division of labor, with Shirahama Town taking care of things locally, and the prefectural government coordinating with companies outside the prefecture and doing sales.
Mr. Kiriake.
That's right. Since the relationship with people is the key to both business attraction and vacation, with the help of the local government offices, we are trying to match people with businesses and build more lasting relationships with them.
There are generous subsidies for attracting companies, but like Shirahama Town, the prefectural government has almost no budget for work vacation except for events and information dissemination. So, our goal is to build a relationship with the companies that come to Wakayama for workation like partners who share our efforts and attractions.
Yabumoto.
Are you saying that workations are a way to attract companies?
Mr. Kiriake.
That's right. Eventually, I hope it will lead to attracting companies, but even if it doesn't, there are many very attractive people who come for work vacations, and even if it doesn't all lead to business attraction, I'm very happy to see the number of people involved increase.


4. Shirahama and "export"
Yabumoto.
I'm getting closer to the main topic, but I'd like to talk about the significance and merits of a work vacation in Shirahama Town. I would like to ask you some more details.
Mr. Ohira.
Originally, Shirahama Town was a tourist destination, so most people came here for vacation. However, as the town has been attracting more and more companies and vacationers, the hardware such as accommodations and work facilities have been improved. Therefore, I feel that we have been able to develop new customers not only for vacationers but also for business and vacationers. I believe that we have one pillar for attracting vacationers and businesses, and another pillar for tourist attractions, and that both pillars are intertwining well. Since it is easy to develop a deep relationship with the people who come for a work vacation, I have the impression that it is having an impact on the town in terms of increasing the exchange population and the number of people involved.
Yabumoto.
So that would be one of the measures to support tourism. However, as for me, I felt the vulnerability of the tourism industry in the Corona disaster, so I think we need to make Shirahama a port and "export" it to the whole world for maintenance and development in the future. In this context, it is important to attract tertiary industry leaders, but from the perspective of "export," I feel that primary and secondary industries that cannot easily leave the area are more important. Are there any movements related to these industries that can be triggered by the attraction of workers and companies?
Mr. Ohira.
Oh well, I've heard that Kinki University and Microsoft are conducting joint experiments * in Shirahama Town, but I don't know much about other primary and secondary industries. However, I hope that Shirahama will eventually become like Silicon Valley, and that various models originating in Shirahama will be introduced to the outside world. I feel that if Shirahama becomes a place where innovation and solutions are born as a gateway to urban areas, it will be a good opportunity to export the Kinan model to Japan and overseas.
*Reference: Using AI and IOT to sort farmed fry
Yabumoto.
How about in Wakayama Prefecture? Of course, tourism is also involved in attracting companies and workers, but what are your thoughts on exports?
Mr. Kiriake.
Tourism is based on the physical presence of people, so I think the direction of the industry is the exact opposite of export. Workation is based on the same principle of human flow, but when it comes to export, I think it can happen as a secondary flow. If Shirahama can become a place of open innovation where innovative knowledge and knowledge can be fused together, and if new industries can be created through the mixing of various things, exports may become possible. I don't think we'll ever be in an age where people are completely online and meeting physically is a cost, so I think there is room for growth in terms of industry and economy. Already, companies that come to Shirahama for vacation are beginning to develop tourism support applications and new methods of healthcare, so I feel that this is an opportunity to create an industry.


5. The relation between art and workcation
Yabumoto.
By the way, I think that workation and art go together relatively well, don't you?
Mr. Kiriake.
Yes, I agree. I think art is often a case where people go directly to a place or space. In this sense, I think that art can be a great value to move people in the current era, when both companies and individuals need a reason to choose Wakayama. I think it has a great significance as a place where people can relax and unwind. I hope that the art field in Kinan will be established as content and that something interesting will happen.
Yabumoto.
In this sense, rather than selling art, we are trying to promote the influx of people who have skills that can be exported to the whole world by directly or indirectly spreading artistic ideas.
Mr. Kiriake.
I think art has a physical aspect and a thought or ideological aspect, but is Kinan Art Week an image of both?
Yabumoto.
The essence of art, in my opinion, is freedom, and the root of that freedom is to question assumptions. I believe that the value of art is to delve deeper into the intrinsic value and to reconstruct assumptions. I think the value of art is to freely rearrange and reconstruct assumptions that no one has thought of or doubted, and that when connected to high values and ideology, creates a frightening amount of value. We are now in an age where any technique, video or performance, can be used, and it is said that implementing principles and arguments for social and political change itself is now art. In fact, I feel that it would be great if people who are on the cutting edge of this field would come to Kinan. In fact, from an economic point of view, I feel that if even 1-3% of the total population of Shirahama Town, we could have some global players who can generate external demand that can export some kind of value to the entire world, and it will be possible to maintain and develop the region.
Mr. Kiriake.
Thank you. I felt that the flow of people and the securing of human resources are the same, which is the goal of art and workation. I also think that the competition is the world, so I was wondering what Shirahama needed for that.
Yabumoto.
The question is how to accumulate global players with so-called advanced ideas and technologies in Kinan and Shirahama, isn't it?
Mr. Kiriake.
Yes, I agree. Thinking on a business basis, it might be better to have people feel something rather than just say and tell.
Yabumoto.
Contemporary artists are also people with extraordinary senses and logic, so I think it might be a good idea to start by interacting with them.
Mr. Ohira.
Almost everyone who comes to Shirahama once becomes a fan of Shirahama. I think it is a very big step to have people come not only to Shirahama but also to Kinan and Wakayama.
Yabumoto.
That's right. I think it is very important that the port is both an open place and a place to hide.


6. Shirahama and Art
Mr. Ohira.
While talking with people who came to Shirahama for vacation or to attract companies, I thought that art could be utilized in a way to make use of recreational facilities that are hardly in operation now due to earthquake resistance problems or neglect by the owners. I thought it would be a good idea to turn the abandoned buildings into a place for art, like an art building, where people who have difficulty in finding a place to express themselves could use it, and tourists could see it, and there would be a place where they could go on vacation. I thought it would be interesting if we could intertwine such applications with art. I think it would be great if we could incorporate art experiences in combination with scenic spots as one of the activities in Shirahama Town.
Yabumoto.
There is a building in Semba, Osaka that is being demolished, and I was just writing a paper about having an exhibition of the collection there. Since there is a connection between the ancient history of Osaka and Shirahama, I thought it would be interesting to do the same thing in the ruins of Shirahama as a special exhibition or traveling exhibition.
Lastly, do you have any expectations for Kinan Art Week?
Mr. Kiriake.
In creating the flow of people that will make Shirahama the most innovative town in Japan, I think Kinan Art Week will be an initiative to bring in people with new knowledge that we can't sell. I'm really looking forward to it because I think it will be an opportunity to bring in unexpected people and get them interested in Shirahama and Wakayama Prefecture.
Yabumoto.
Our mission is to gather people who can bring innovation to Kinan.
Mr. Ohira.
In terms of art-related events, Kinokuni Trainart * and Kinokuni Wakayama Cultural Festival * are also scheduled to be held as art-related events, so I would be happy if Kinan Art Week could be disseminated as something different in theme from those events.
*Reference: Kinokuni Trainart 2021
*Reference: Kinokuni Wakayama Culture Festival 2021
Yabumoto.
This year's event is still in the experimental stage, and I hope to present a new way of the art festival from Shirahama in order to make it a sustainable initiative. Please let me consult with you in the future. It was an hour and a half that flew by.
Thank you very much for your time.


.
<Related article>