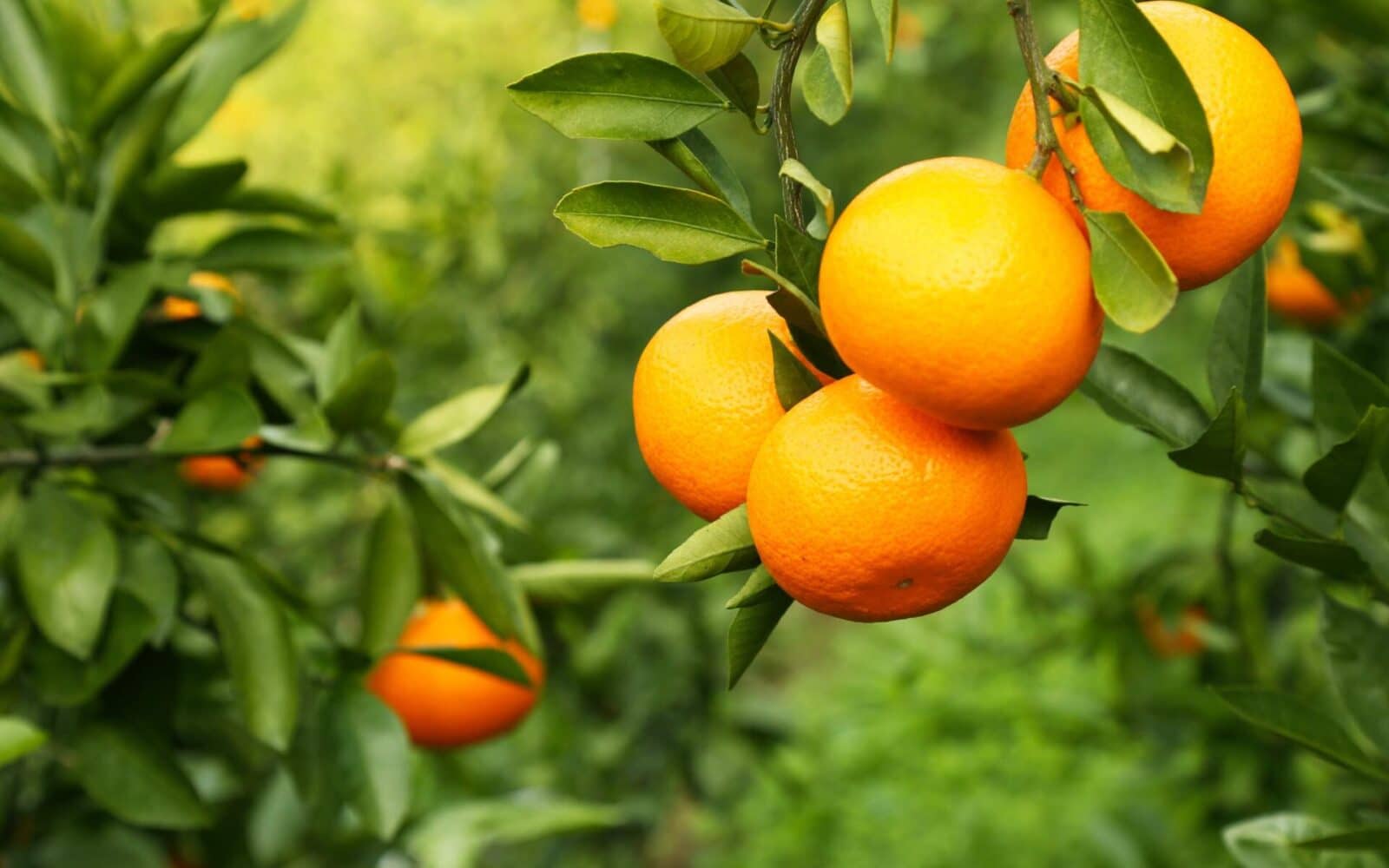 Dialogue project #3 "Growing Mikan" – Mikan and Aesthetics –
Kinan Art Week Dialogue project #3
Guest: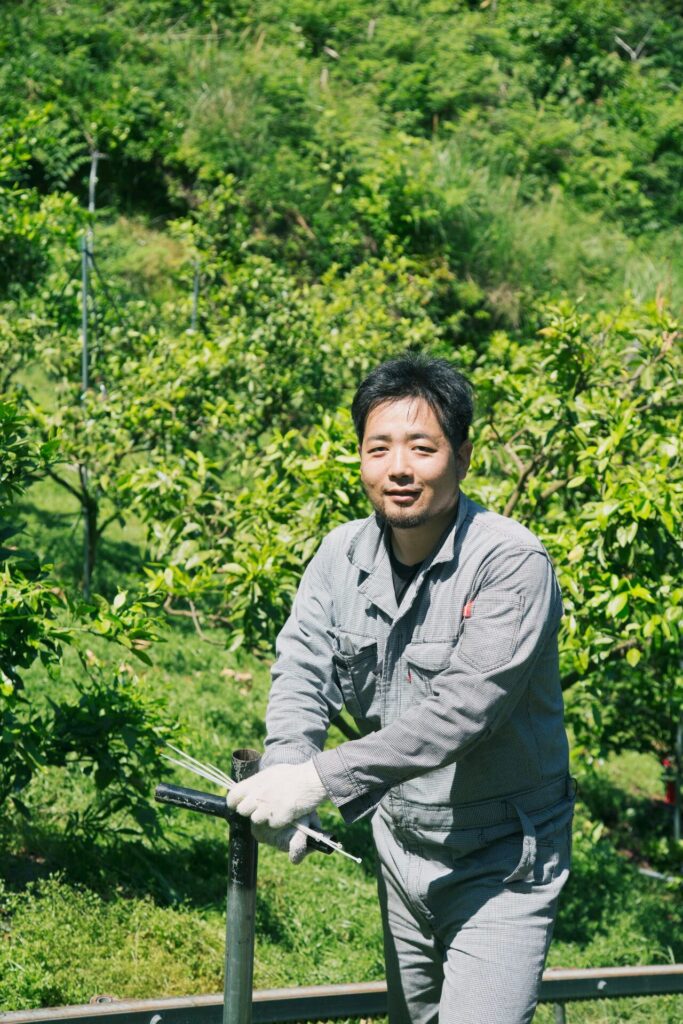 Representative of Matsusaka Farm
Shinya Matsusaka
Three generations of the same family have been growing mikans (mandarin oranges) in Aridagawa-town for 50 years, since his grandfather's generation.
Aridagawa-town is located in the center of Wakayama Prefecture, rich in nature, where the Aridagawa-river connects the sea and mountains. The 'Arida mikan' has been produced there for more than 400 years. The town has a mild climate, even in winter, good drainage that takes advantage of the slope of the mountains, and protection from typhoons by the mountains. This town is an important agricultural area in Wakayama Prefecture, which boasts the highest production of mikans (mandarin oranges) in Japan. They have established unique cultivation methods such as grass cultivation, and are working on mikan production based on their own senses and theories.
https://matsusaka.farm/


Interviewer :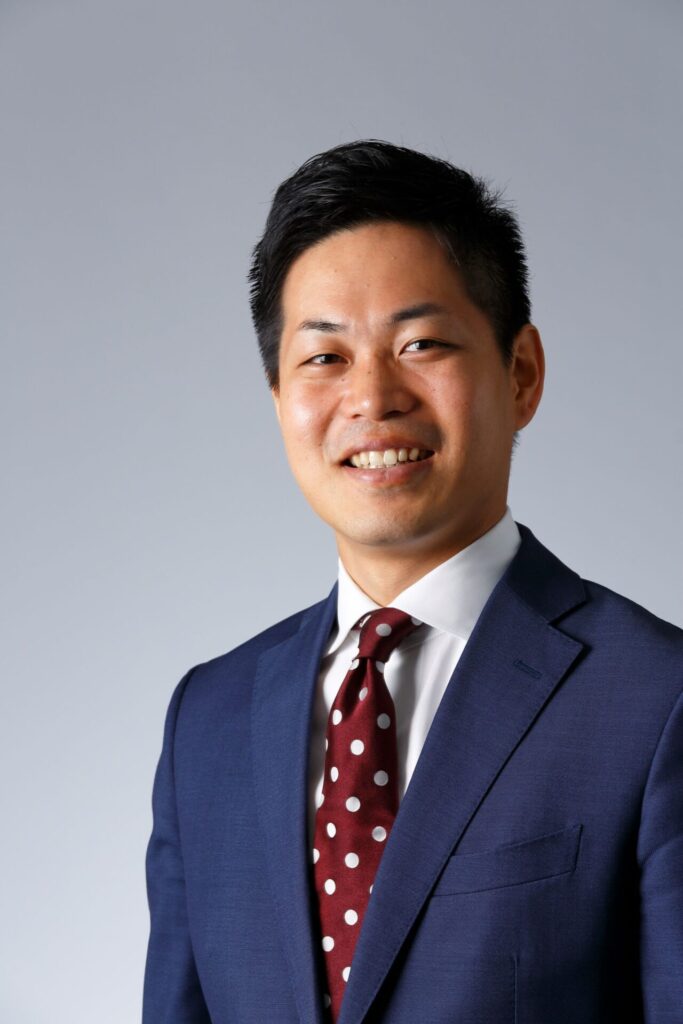 Kinan Art Week Executive Committee Chairman
Yuto Yabumoto


Editing :
Kinan Editorial Department by TETAU
https://good.tetau.jp/


Growing Mikan" – Mikan and Aesthetics –
1. Introduction to Matsusaka Farm
Mr. Yabumoto:
Thank you very much for your time today.
May I ask you to introduce Matsusaka Farm?
Mr. Matsusaka:
In the region of Arida, there are some mikan (mandarin orange) farms with a history spanning 400 years. Our farm started in my grandparents' generation and is only about 50 years old. During that time, we have managed the mikans by growing grass, which I think is unique.
I'm the second generation, and I was more interested in chemistry than agriculture, so I studied that. Now, I am planning my cultivation regimes based on the chemical nutritional composition and chemical reactions.

The Arida region has a long history of producing mikans (mandarin oranges). As far as I know, we have different pruning techniques to other regions and countries, so we are trying to combine them well.

As for myself, I went to university in Kyoto, so after graduating I worked in Kyoto. However, my grandfather got sick and would part with his farm, so I came back here. I thought that if I worked hard for a couple of years, the process of farming would be able to be automated, but it still hasn't been working out that way at all. I didn't think agriculture was such hard work. (laughs)
Mr. Yabumoto:
How many years have you been working here?
Mr. Matsusaka:
I came back when I was 26, and I'm now 33. I was just helping for about two years, so it's been about five years since I officially took over the business.
Mr. Yabumoto:
You said that you didn't expect farming to be such tough work. What do you find most difficult?
Mr. Matsusaka:
I think it might be 'productivity'. It takes a lot of time and effort to make just one product, but the unit price is not high. I think the low price makes the customer happy, which is fine, but I don't think it's enough compensation for the hard work that goes into it.

Also, because of the topography and the changing climate, I suppose it is difficult to adopt all the technologies that are currently being developed.
Mr. Yabumoto:
So, you're faced with the dilemma of either making a lot of product or making their taste good, right?
Mr. Matsusaka:
If we make good tasting mikans, we can't produce a mass of them. On the other hand, if we make a lot of them, they don't taste as good. However, I believe that if we can produce a lot of tasty farm products, we can bring happiness to a lot of people. Our challenge now is to increase our productivity so that more people can enjoy our tasty mikans.
Mr. Yabumoto:
You mentioned the word "happiness" as a key word, but what kind of "happiness" do farmers give to the people who eat their products? There are many aspects to it, but from that point of view, what kind of products do you want to produce and deliver?
Mr. Matsusaka:
That's what I've been thinking about for the last one or two years. I believe that there are many kinds of "happiness". In the sense that mikans are easy fruit to buy, that's one of their values. The low price is hard for us, but there is another "happiness" which we can give.

At Matsusaka Farm, we are determined to grow mikans properly for at least 30 years. Even after the children of our current customers have grown up, what we'd like to deliver to customers is the sense that they will be able to enjoy what we believe to be the taste of delicious mikans, and that they feel that the season of mikan (December) has arrived.
2. Terroir of Matsusaka Farm, Aridagawa Town.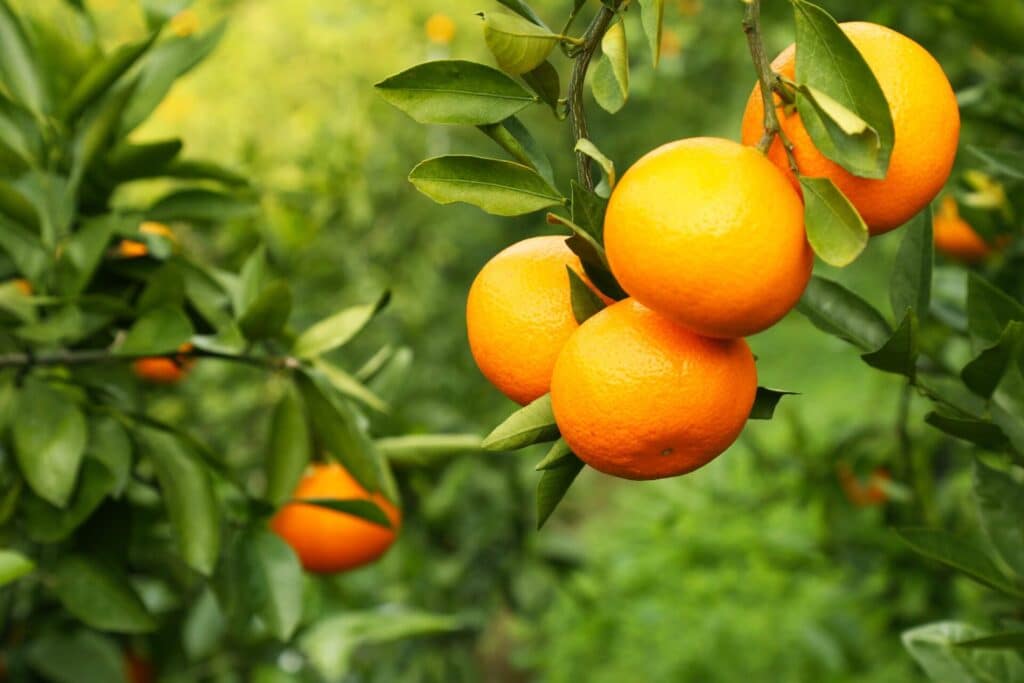 Mr. Yabumoto:
Is there something like terroir in wine? Are there any types of mikans from Aridagawa-town or even in Matsusaka Farm? Do you have a particular type of mikans?
Mr. Matsusaka:
There are a lot of small plots for farming in Matsusaka Farm, and the tastes vary depending on each plot of land. We hope to brand each of them. Some of the mikans are surprisingly delicious, so much so that everyone opens their eyes widely when we take them to a place like a farm product exhibition. When we leave mikans until around November, they turn red, like rouge (beni) on each of the mikans' surface.

We named them "Akari"(light) because they look so beautiful, like lanterns. We are planning to sell them in wooden boxes made of 'Kishu wood', because wood is the best material to preserve them.
Mr. Yabumoto:
You are trying to produce a high value-added brand of mikans, based on the terroir of each plot in Aridagawa. Who are the main buyers of your products? Are they mainly 'B2C'?
Mr. Matsusaka:
Yes, it's 'B2C'. We don't have enough volume to be 'B2B' yet. We have customers who are waiting for our products, so we want to make sure we have a certain amount for them. Most of our customers are women in their 40s to 60s, and we feel that they share our values. We are very grateful to them.
Mr. Yabumoto:
What do you want the region and Matsusaka Farm to be like in 50-100 years? We would like to hear your aspirations.
Mr. Matsusaka:
Let me see… it's a bit of a quandary, because if you look at the trend for climate change, it's not going to be possible to grow Unshu mikans here in 50 years' time. Wakayama and Ehime have the right geology, temperature, and rainfall for mikans, but recently, as the temperature has been rising, the temperature is moving away from the appropriate level for mikans. I think it would be more agronomically correct to plant a different type of crop.
3. Pruning techniques in the Arida region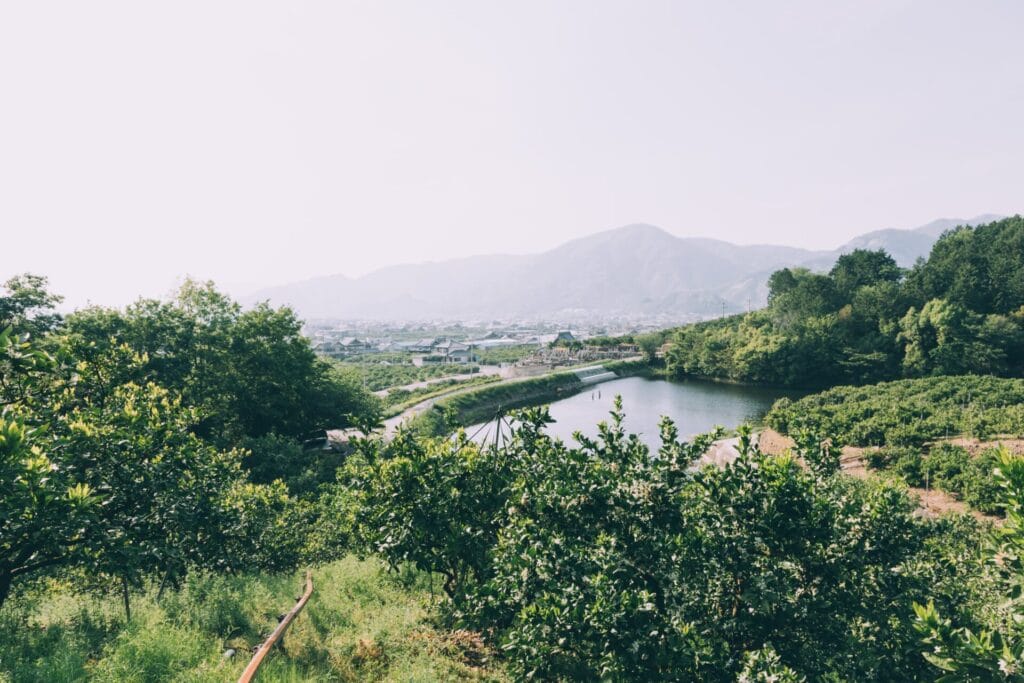 Mr. Yabumoto:
That's a shock. You mean that you are going to abstract the traditions and values of Arida's craftsmanship, and create a whole new crop? I mean it doesn't have to be a crop, but…
Mr. Matsusaka:
That might be the case. The pruning techniques here are very well developed. At least I believe they're the best in Japan and I'm sure they're the best in the world. They have evolved in such a way that you don't have to use fertilizer or spray the trees with pesticides because the fields are on steep slopes. You can just take a pair of scissors and deal with them.
Mr. Yabumoto:
The best in the world!!
You just take one pair of scissors and deal with them! That's such craftsmanship, isn't it?
Or is there something more to it than craftsmanship, like a 'sixth sense'?
Mr. Matsusaka:
It has been theorized to some extent. There's a nutritional pathway for trees.
Plants have two directions of growth: 'nutritional growth' and 'reproductive growth'. They grow by switching between these two types of growth. You can tell which one is which by just looking at them.
Mr. Yabumoto:
'Nutritional growth' is for the purpose of physically growing, and 'reproductive growth' is for the purpose of producing offspring, in other words, seeds and fruits, right?
Mr. Matsusaka:
That's right. We use pruning techniques to find the right balance. For example, if I cut this branch, it makes the whole tree become weak, or cut another branch, it makes the whole tree stronger. If we cut here, the buds will come out like this. There are various cutting patterns we can predict.
According to my research in other countries, they use clippers and just cut the overgrown branches, so I do it in a different way.
Mr. Yabumoto:
Is there anyone in Aridagawa-town who is renowned as some kind of 'great engineer' of mikans?
Mr. Matsusaka:
There is a 'giant' among mikans; Matoba Kiyoshi, who sells his mikans under the name "Matohyo Mikan". He is said to be the best pruner in Japan, and even the best mikan producer in Japan.
Mr. Yabumoto:
I see. What is the philosophy of Matoba-san? I believe that there is a kind of ideology that is the basis of the pruning technique.
Mr. Matsusaka:
Hmm…philosophy and ideology….
Though fruit trees are like that to a certain extent, they naturally taste better when they are grown properly. Matoba-san basically prunes his trees himself, and when he has to, he asks his gardeners to do it. It seems that his gardeners know of, and can talk about, how the buds grow.
Mr. Yabumoto:
There is some kind of connection with art. Looking at the whole tree, I think there is also something philosophical and ideological in it. I think it would be interesting to be able to put some of that into words.
Mr. Matsusaka:
That's right. In fact, there are many different schools all over Japan. Arida is a very labor-intensive style, and people often say to me: "How can you produce so many fine buds?" Cutting is a stimulus for the plant, and the key is to produce buds that are about 10cm long, 20cm is too long, 5cm is useless. Therefore, we adjust how much work depending on the use of fertilizer and pruning. Then there is the shape of the tree. I take the whole picture of the tree and try to grow it in the way I think is best. It's like trying to do bonsai and it's exciting (laughs)!


4. Is the personality of mikans art?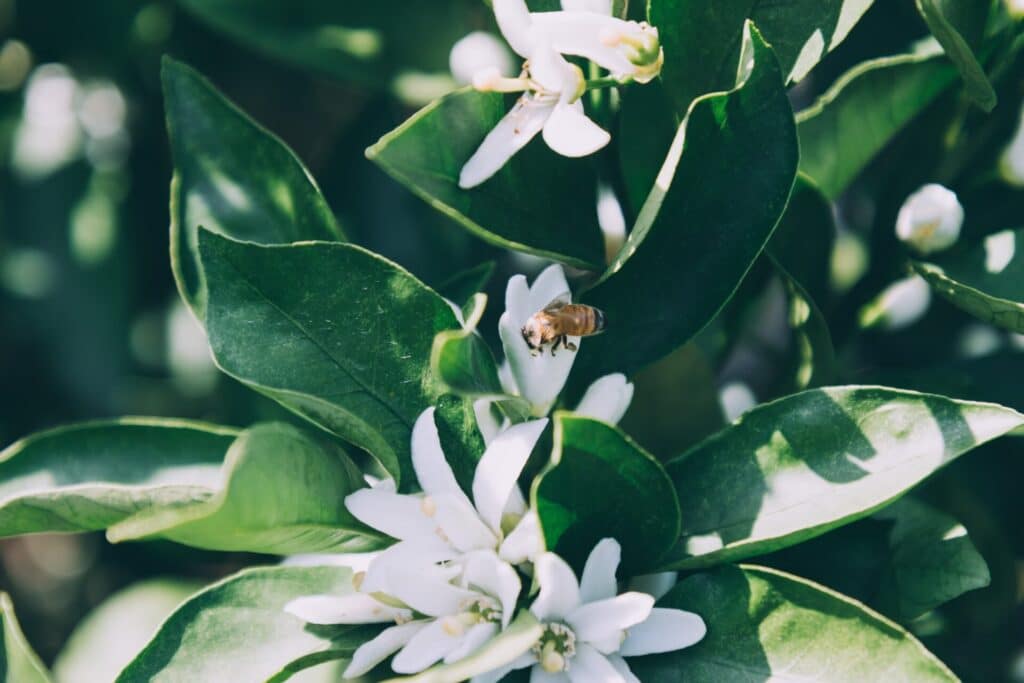 Mr. Ybumoto:
The pruning process is a unique artisanal process, which means that it has its own individuality.
Mr. Matsusaka:
From a single tree, a good grower can produce 400 mikans, but even if there are 400, they all taste different according to where on the tree they grow.
In my opinion, the best mikans are those that have their own character and are the ones that when compared, we can say whose mikans they are.
If I take just one bite of Mr. Matoba's mikans, I will probably be able to tell the difference.
Mr. Yabumoto:
They are clearly named after the maker, and you can even tell whose mikans they are without even looking at them. That's fantastic!
Mr. Matsusaka:
That's right! In addition to the place of production, it means that "XX's mikans are delicious" in that region.
Mr. Yabumoto:
Of all the wines, I like champagne the most, but champagne has a completely different content depending on the makers. I am impressed by the "power of the people" that goes beyond the climate, the ingredients, the variety of grapes and the terroir of the region where they are produced, and I often go to small champagne houses, and specifically those that are not large.
Of course, the technique is important, but I believe that it is the "people's ideas" and "people's wisdom" that move us beyond the "ingredients", "land", "climate" and other factors.
I think this will be the case with Arida's mikans and Matsusaka Farm's mikans.

This is a slightly different story, but I think it's in the original Japanese landscape that there are mikans on the kotatsu (a table with an electric heater). I suppose that if we can find out why people eat mikans, we can get away from the technical aspects. If we can explain that, I think it'll be possible to present mikans to the world as they are.
Mr. Matsusaka:
"Why do we eat mikans? Well… because you can eat them while you are doing something different things (laughs). Also, because you can pass them on to someone else exactly as they are and there will be a conversation between people about mikans, like: "This mikan is so tasty!"
Mr. Yabumoto:
Could eating mikans lead to world peace?
Mr. Matsusaka:
If we could all come together, eat mikans and talk about them, we might be able to make a small contribution to world peace. Maybe we don't fight when we eat mikans. (Laughs)
Mr. Yabumoto:
Exactly! That's why I think that if we verbalize the word "happiness" that I mentioned earlier, it could lead to stable security and world peace.
Mr. Matsusaka:
Art is "the only thing", that was an important point for me.
I have a friend who makes tableware out of wood. I had a teacup made from a hassaku tree, and there was a spot where it had been gnawed at by a fungus beetle, and I was really impressed by that. I think that type of thing is 'art', but when it comes to happiness and world peace, I don't really know what that is.
Mr. Yabumoto:
The world of art is sometimes defined in a technical context in the West, but I believe that in the East it can be more of a sensual context. I believe that: 'If it moves you, it is art'. The whole reason I buy a piece of contemporary art is because I was moved by it.


5. Herbiculture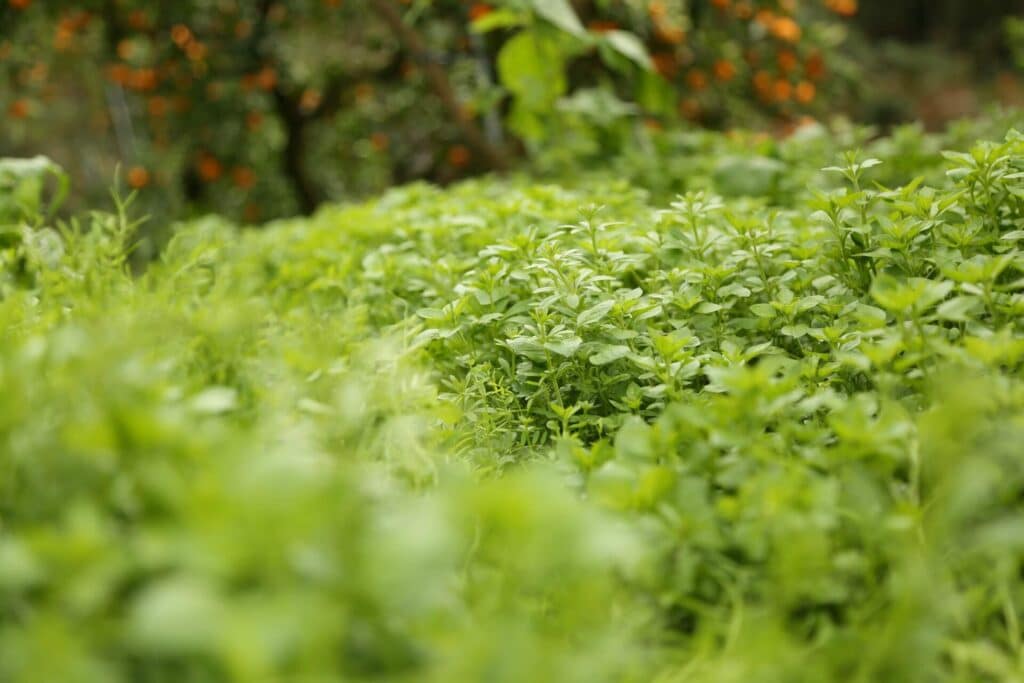 Mr. Yabumoto:
By the way, why grass-farming?
Mr. Matsusaka:
It started with the idea that this landscape is really nice (laughs).
It's been around for 50 years, it looks nice, it would make good advertising, that kind of thing. But now, I think it was more than just that. There are about 100 trees in the field, and as you get to know the field, you can see that there are trees that are like 'bosses' in it. It's also in the grass, and once you're in the ecosystem, you can feel it.
But I've only been farming for five or six years, so there's still a lot I don't understand (laughs).
Mr. Yabumoto:
Yes, you might be right. This time, within Kinan Art Week, there is a project that is about Minakata Kumagusu. It's a bit spiritual, but it's called "萃点"(sui-ten), which is a word coined by Minakata Kumagusu. '萃' means 'gathering or collecting', therefore, "萃点"(sui-ten) has meant 'collected point'. It is the point where the 'reasons' of various things pass and intersect. This is a very important concept in understanding the famous 'Minakata Mandala'. I am very much interested in these words. In other words, I think your decision was guided by some kind of sixth sense in the whole connection. I think there's something that you're doing now with grass farming that can't be verbalized.
Mr. Matsusaka:
In grass cultivation, we sort out the "good grass" and the "bad grass" and only pull out the bad grass by hand. My grandmother has her own criteria, and my mother has hers(laughs). I think grass is interesting. It can make the whole appearance of a field change. If we look at the grass, we can see the soil condition of the field. I believe that the reason why a farming expert is an 'expert' is that they don't just cut branches by following their technique, but they can feel something about the trees and soil by their sense.
Mr. Yabumoto:
So, you can intuitively and reflexively understand and act on how it should be as a whole. Just like the movement of the 'slime mold', which Kumagusu was most interested in!
Mr. Matsusaka:
The phrase "sixth sense" or the word "spirituality" is used to describe it, but I think farmers do things with their senses that are not verbalized.


6. Technology and Philosophy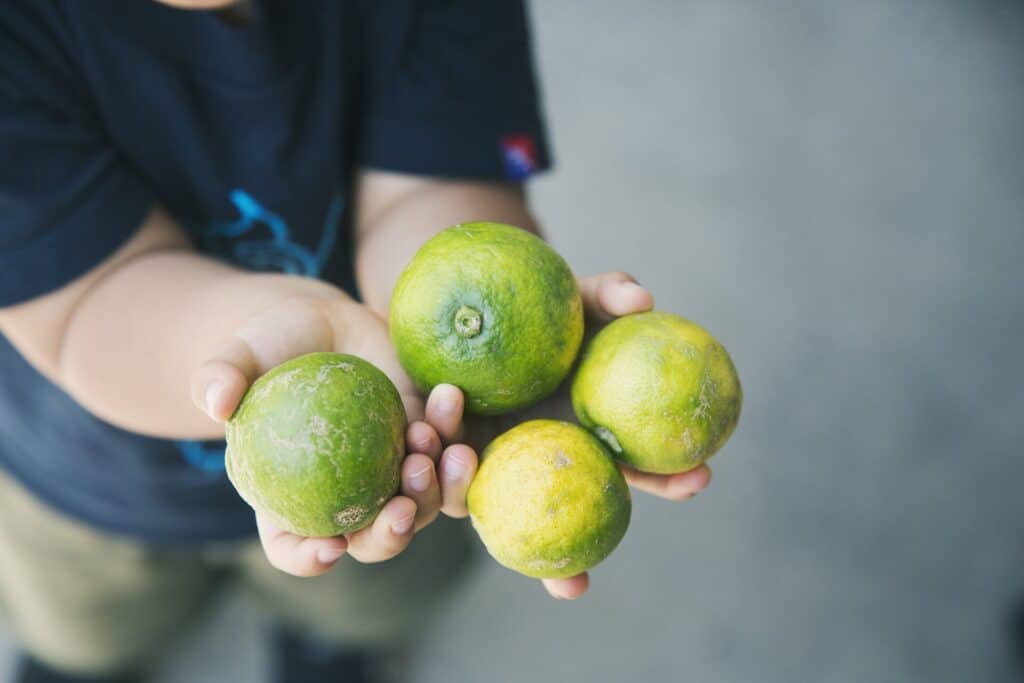 Mr. Yabumoto:
It was a bit thrilling. I'm afraid that it's a bit counter-intuitive, but I feel that the "value" of a farmer nowadays is immeasurable.
Mr. Matsusaka:
I also think that being a farmer is a worthwhile job.

Actually, I'm an economics graduate, and economic theory is like cutting out certain parts of society and putting them into numbers. In agriculture, chemical fertilizers are the result of rationalization. They contain the most effective thing for dramatically improving the growth of plants. If 10 out of 100 is the most important factor, then the bad thing about rationalization and efficiency is that you throw away 90 for the sake of 10.
Mr. Yabumoto:
This is what I feel when I work in a law firm: in order to hone our skills, we seek to rationalize and improve our efficiency. However, I feel that the more we polish our skills, the more we create a kind of centrifugal force. On the contrary, I feel that ideology creates a kind of centripetal force. I don't know how to express it well, but I think that the technology can be used effectively from the perspective of overall optimization, only if there is something ideological.

'Why do we grow mikans?' "Why do we deliver tasty mikans? These are actually very important questions. I think this can be an overwhelming differentiation that people around the world will sympathize with, and if we can combine it with the technical aspects that we have now, I think it will be amazing. In this sense, I think that competence technology and philosophy of thought are a cooperative relationship, however I think that in today's society, the technological element has become too strong, and it sometimes brings about accidents, such as one wheel often breaks and causes accidents.
Mr. Matsusaka:
I'm learning a lot! Mainly because I've only ever thought of mikans as characteristics. The way I've been selling mikans, they've never been the main role of the show. My concept was to share them with others, to talk about them, to enjoy them, and mikans can help to provide this kind of space. We focused on another aspect of space which mikans create, such as wooden boxes, flyers and sharing bags. By talking to Yabumoto-san, I think I got some new hints. I'd like to find out more about it.

When we think about it, mikans are fruit that you want to give to someone else. It's not just about "I ate it", but that they are also given as a gift: to grandmothers, daughters, grandchildren, etc.
Mr. Yabumoto:
I remember, I used to get that from my farmer friends! It's true, isn't it? I think it's interesting to look at it from the perspective of 'giving and mikans'.
Mr. Matsusaka:
And I don't mean to portray them as luxury items, but just gifts for people close to you.


7. Artistic craftsmanship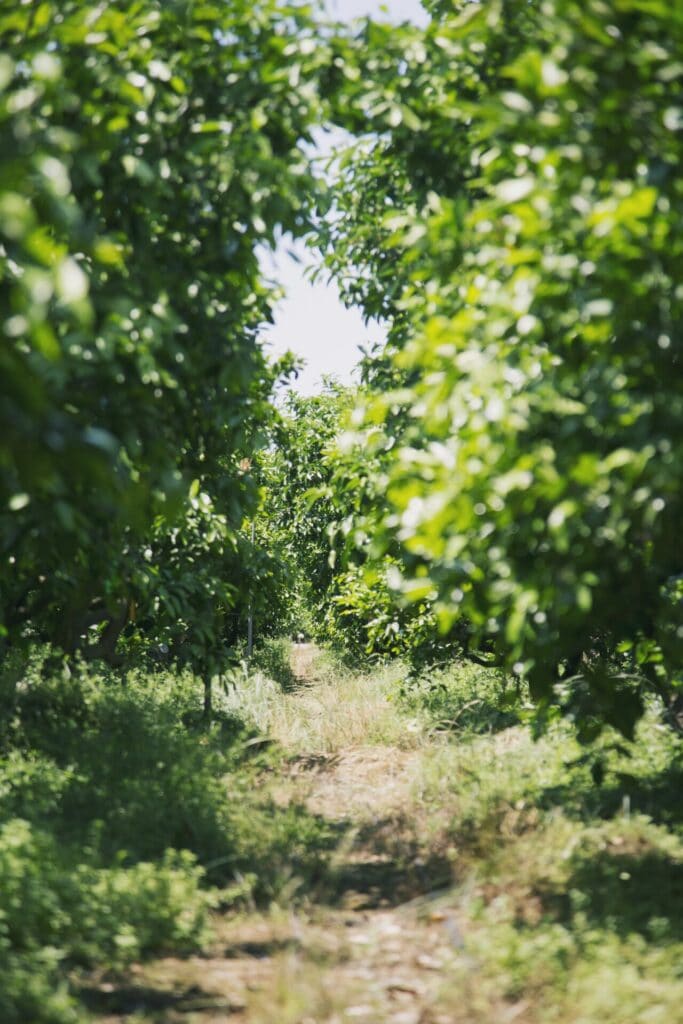 Mr. Matsusaka:
As I said before, in the production of mikans, "plenty" and "good taste" coexist, and it is important to keep the trees healthy and in good condition. Since we might be talking too much about art today, I believe it's important to make things 'beautiful', like the gloss of the leaves, the shape of the branches, the shape of the fruit. Each of these has beautiful forms, so we always think about that while we are farming. I often talk about this with my friends.
Mr. Yabumoto:
That's what "aesthetics" is all about, isn't it? I think a farmer who is thinking like that is already an artist.
Mr. Matsutake:
In fact, Unshu mikans need 'people' to grow. For example, in the case of hassakus, it's ok if you make them just big, but Unshu mikans are different. I feel that mikans, which are originally not delicious, are trying to become delicious with the aid of human hands. Unshu mikans, perhaps, can't survive in nature by themselves. If people don't take care of them, they will definitely all die in a year or two. They live in a certain relationship with us.

By the way, why did you start to be interested in art?
Mr Yabumoto:
Well…. I think that art is probably an important element in living a better life, living a richer life. I think that art and law, in terms of being a means to improving people's lives, are rooted in the same thing.
Mr. Matsusaka:
Are there any artistic laws?
Mr. Yabumoto:
I can't think of any "artistic laws" (laughs), but I can impress clients with my legal work, and when I do, I feel fulfilled because I feel like I've been able to become an "artist", even if only slightly. For example, in Asia there has been a dramatic increase in the number of consultations on labor issues, and as a representative, we are sent out to negotiate between employers and employees. Basically, we advise and negotiate on the basis of legal theory, but because these are human issues, there are situations when the law does not help at all, or when the law becomes like a deleterious agent that intensifies the dichotomy between labor and management. In such cases, I believe that the aesthetic sense of "people" may be more effective than the "law" and may alleviate the dichotomous situation.

Especially in developing countries in Asia, preaching "how to be a person, how to live, and a sense of beauty" may be more conducive to conflict prevention and resolution than legal theory. In this sense, we may have experienced the "value of art" in the field in order to make our customers feel the value in a world where "law" is not effective.

Especially in today's society, I feel that there are so many people who find it difficult to judge them, so I guess there is a need to have an advisor nearby who can advise them through their own aesthetic sense and values. In that sense, it's possible that while I'm working in law, I'm actually working in art.
Mr. Matsusaka:
Absolutely. When we're deciding on something, we ultimately can rely on our own aesthetic.
Mr. Yabumoto:
It's your own axis or philosophy. If you don't have your own philosophy, you won't be able to make any decisions or take any proactive actions.
Mr. Matsusaka:
It was very interesting to talk to you because I have been on the inside for the last couple of years to deepen my technical skills. The reason why we were able to have this kind of dialogue today is that I have studied for two years so far and have become a technician of a certain level, and also now I know what I want to do.
Mr. Yabumoto:
I noticed that it's been over two hours (laughs). I'm sorry. It's been a long time…
Mr. Matsusaka:
No, no, not at all.
Mr. Yabumoto:
Thank you very much.



.
<Related article>