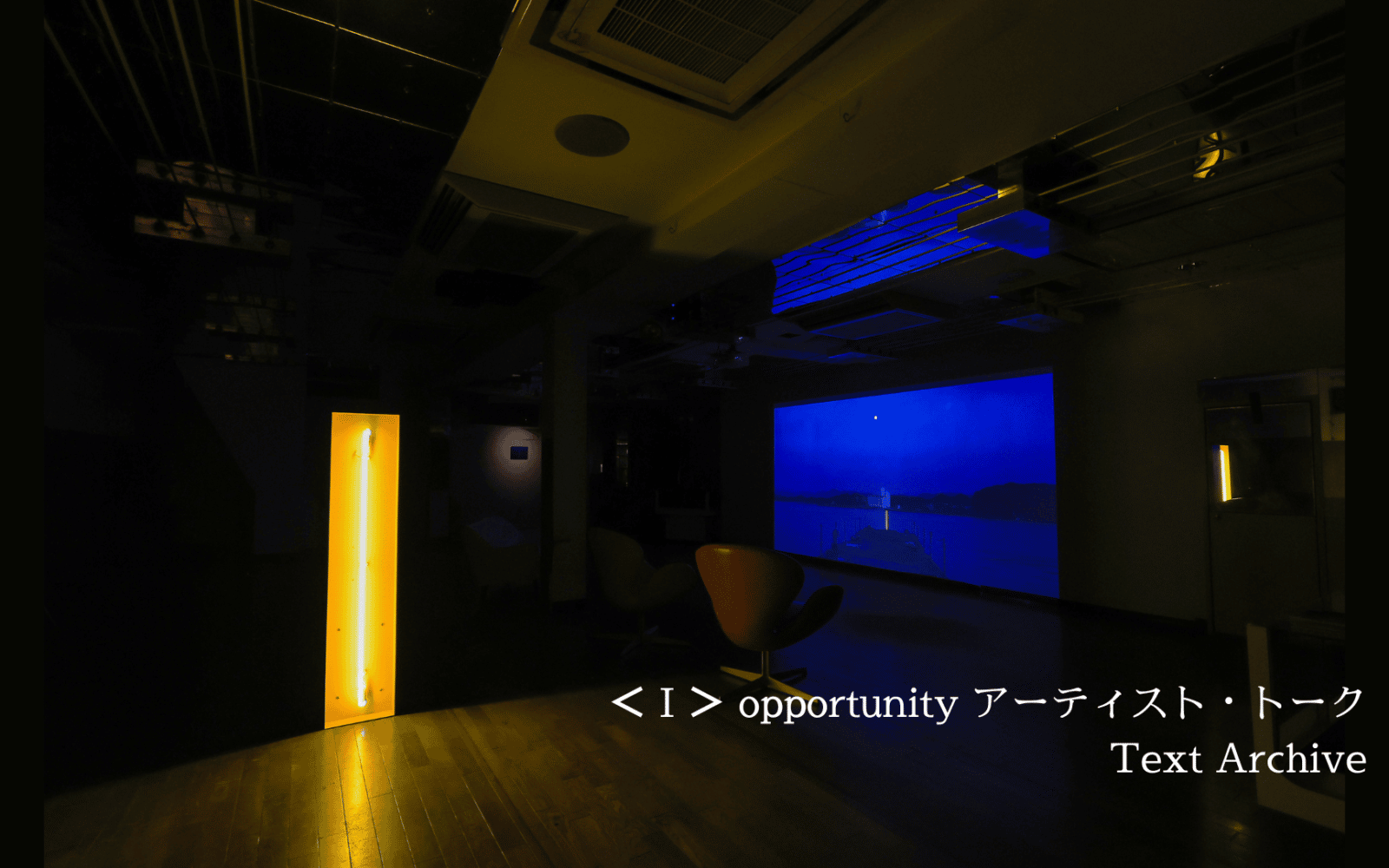 <I>opportunity Exhibition Artist talk
Date and time: 16 April 2022 (Saturday)
Venue: Shinju Building
Participation fee: free of charge
Speaker: Ai Kawano (contemporary artist)
Hirotsugu Horii (photographer)
Yoshihiro Manabe (Chairman, Nanki-Shirahama Deep SanbashiExecutive Committee).
Yasuhiko Koyama (member of the Nanki-Shirahama Deep Sanbashi Executive Committee)
Interviewer: Yuto Yabumoto (Kinan Art Week Executive Committee member)
Speaker: Ai Kawano
Born in Shiga Prefecture, Japan. she completed her postgraduate studies in fine arts, dyeing and weaving at Kyoto City University of Arts in 2007. Worked as an art director in an advertising agency for 10 years. Currently a full-time lecturer in the Department of Arts and Crafts at Kyoto University of Arts. Granddaughter of the founder of Hotel Koganoi, a long-established hot-spring resort in Shirahama, Japan, 2021. During the Kinan Art Week in Shirahama, Wakayama Prefecture, her work was exhibited in five locations in the Shirahama area. This time, she co-created the exhibition '< I > opportunity' with photographer Hirotsugu Horii at the Shinju Building, a communication centre in front of Shirahama Station. Website:https://aikawano.com
Speaker:Hirotsugu Horii
Born in Shizuoka, Japan, he graduated from the Department of Spatial Imaging at Art and Architecture School of Waseda University in 2008. Currently a part-time lecturer in the photography and film course at Kyoto University of the Arts, he was shortlisted (selected by Amanda Maddox, curator of the J. Paul Getty Museum) at IMA next in 2021 for his work "Mizu no naka de Me o tsubutte Te o tsunagu (Meditating and holding hands in the water)" Website:https://www.hirotsuguhorii.com/
Speakers :Mr. Yoshihiro Manabe and Mr. Yasuhiko Koyama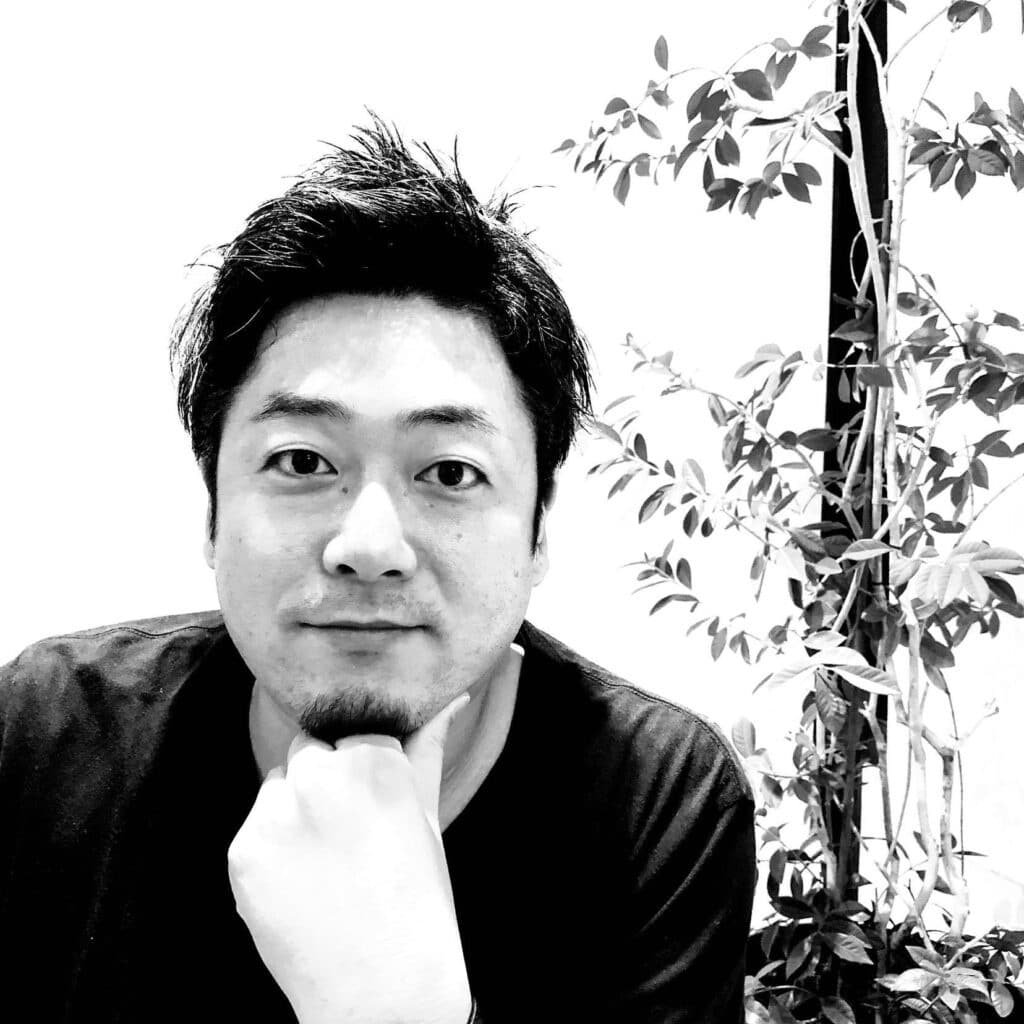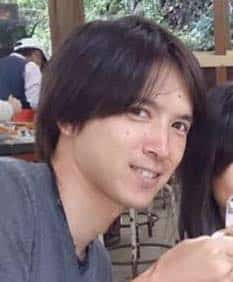 Members of the Nanki-Shirahama Deep Sanbashi Executive Committee. As the eastern side of the Shirahama Peninsula, where the Sanbashi district is located, attracts less attention than the western side, where Shirarahama and other areas are located, a group of business owners in their 30s and 40s formed a group to try to get people interested in the Sanbashi district. Volunteers have produced a 'Sanbashi Map', which introduces restaurants and accommodation facilities in the district. Facebook: https://www.facebook.com/DEEP384/
< I > Opportunity Artist's Talk
1. Introduction of Ai Kawano and Her Work
Kawano:
Hello everyone. My name is Ai Kawano and I am a contemporary artist.
I was invited to participate in the Kinan Art Week Art Festival in the autumn of 2021 and will be exhibiting here again, this time in the Shinju Building.
The works exhibited at that time will be the ones that are on display in the middle of this venue today.
My grandparents ran a hotel called Koganoi in Kogaura, which is how I got the chance to exhibit at Art Week. I have been visiting Shirahama since I was a toddler.
My grandparents had passed away and the hotel was to leave our family in 2016. When the hotel closed, we took over the neon sign that had stood on the roof of the hotel for more than 50 years, the 'I' of 'KOGANOI', which represented the name of the hotel. I had a memory of seeing it from the time I was zero years old all the way up until my grandparents passed away.
When I was vaguely wondering if I could make something of this "I" in my work, I felt that "shining on a disappearing building and staring at the cove for a long time" was something like one symbol.
As I developed an image of this, I realised that it could be a beacon of the sea, like a shining lighthouse in Shirahama, a city of the sea, or a tombstone image from the death of my grandparents, or the meaning of the English letter 'I', which represents myself from the letter 'I'. I was inspired to create this work because I felt that these abstract shapes could be layered with various memories, values and time.
It was installed in five locations in Shirahama during the Kinan Art Week. The installations are set up in places where something and something else intersect, like coves, where memories and time are accumulated and mixed together. These exhibitions are called site-specific (*) exhibitions, and I installed them in coves where the open sea and inland sea mix, at airports, and at shrines where gods and humans come into contact with each other.
Hotel Koganoi is also a place where guests come from outside Shirahama and where people from Shirahama live. For me personally, it was a place where my grandmother and grandfather were, but also a place where there were many people I didn't know. I was interested in the mixed boundaries, where my memories are richer because of the mixture, which led me to create this work.
(*) Site-specific.
Expression that is created in a specific place, making use of its characteristics. Site-specific art is often expressed through the installation of three-dimensional objects, but various methods exist, such as engaging with a place through physical expression or using the physical equilibrium of natural objects to construct a work of art.
Reference: bijutsu techo
For this exhibition, I asked photographer Hirotsugu Horii to photograph this work on the day before the lunar eclipse. This exhibition is about the creation of an image of a neon tube standing on a sanbashi.
I also had this kind of exhibition at the Kinan Art Week. I'm raising a two-year-old child now, and when my child was about six months old, I took a picture of how a single pearl was inlaid into their skin.
It is said that pearls grow up as an unidentifiable object in the shell and are a jewel that connects this world to the next. From this point of view, the pearl and the baby are superimposed on the child, who also grows up as an unidentifiable foreign object in the belly, to complete the lightbox artwork. I exhibited this as an installation at the 'Shinju Building' in front of Shirahama Station, which has the name 'Pearl'.
Horii:
This title is called Kotomono.
Kono:
Yes.It is written as "ibutsu (foreign object)" and is read as "kotomono" . The theme is that both pearls and babies are foreign object.
2. Introduction of Mr. Horii and His Work
Yabumoto:
Thank you very much, Ms Kawano. Now please continue with Mr Horii's self-introduction. When I was staying in Nachikatsuura, I happened to be staying at the same place as Mr Horii.
Horii:
It was an amazing coincidence. I was travelling alone in the Kumano region last summer holiday, and Mr Yabumoto was just staying at the same inn.
At that time, I was shown a draft of the Kinan Art Week and learnt that Ms Kawano's name was one of the exhibitors. I usually teach at Kyoto University of the Arts' photography and film course, but actually Ms Kawano is also a teacher in the dyeing and textiles course at the same university.
Kawano:
Yes, that's right. Mr Yabumoto told me that he had met Mr Horii, and I approached him. It seems that Kinan was the link that connected us.
Horii:
That seems so . I feel like I was carried along by the flow rather than by my own will.
In the course of talking with Ms Kawano in this way, it became apparent that there were apparently common themes and interests behind each other's work.
This is part of a series of works called 'Mizu no naka de Me o tsubutte Te o tsunagu (Meditating and holding hands in the water)'. After Corona, there was a period of many months when I had to communicate with people in a situation where I did not have to face them directly with my body, such as ZOOM. Communication on the computer had to be mainly verbal and visual, and I was always concerned about the inconvenience and discomfort of this.
When face-to-face communication became possible afterwards, I was interested in what would appear if, on the contrary, we tried to communicate by removing sight and words.
The situation of reaching out to each other underwater, in a different phase from where they are usually placed, and with their eyes closed and unable to see each other's intentions, was like watching a movement of the mind that cannot normally be seen, even though it is a physical behaviour.
3. ' Opportunity'
Horii:
When Ms Kawano told me about the history of this neon tube, I thought that this neon tube itself might contain 'memory'. I thought that while emitting light above the hotel, they might have silently received the various sights and sounds that were there.
As I faced that work, which was exhibited in the cove, and which did not speak, I found myself sliding into a state of speechlessness as well. I had the feeling that this was bringing me closer to the physicality that this neon tube was clad in. And I felt that the gravitational pull that brought me closer to that kind of body was an important aspect of this work. It's as if your own eyes, looking at it, are slowly peeling away from the here and now and becoming something else.
I was also aware that during this art week, it was actually the 49th anniversary of Ms Kawano's aunt's death, and I felt that this was also significant. The 49th is a time when you can stay between this world and the next, which is also a boundary.
The timing of the shooting was the eve of a lunar eclipse, and the moon being hidden by the shadow of the earth was one of the elements, and I thought the work was able to incorporate these and other things that were behind it.
The actual filming lasted 17 minutes, from evening to night, but in these short frames you can see a variety of transitions.
Kawano:
From about evening to night, the scenery, neon tubes and the moon were visible, but as it got darker, the neon tubes and the moon became just one stick and a round moon, which seemed to symbolise something. I feel that the visualisation of what was visible becoming invisible and what was invisible becoming visible became an interesting thing.
Horii:
As the moon rises, the resolution of the visible landscape gradually disappears and we move into a world where only a few lights can be seen in the darkness. As if drawn by the gravitational pull of the moon, I felt as if I was suddenly shifting from this world to the vision of the other world.
This is how I came up with the title 'opportunity' for this work: the cove where this work is set also has a sense of tranquillity, but at the same time the tidal levels change under the influence of the moon. So I focused on the tides and thought that a name related to the sea or the moon would be good.
The word 'tide' means "shio (tide)", and I found out that the word 'opportunity' also means tide and also opportunity. I thought the word 'opportunity' might be a word that could bring in a lot of imagination, so I decided on 'opportunity'.
Also, when I looked up the etymology of the word, I found out that it comes from the word 'port' (harbour), which I thought was also very fitting.
Yabumoto:
Thank you very much. I understand the concept and background very well.
I have written a concept note and commentary about this exhibition on the 'Kinan Art Week' website. (*) I will tell you a little bit about it.
(*) "Kinan Art Week" website, "<I > – Things that flow".
4. Works That will Be a Legacy for the Future.
I think contemporary art can be interpreted in different ways. In this context, I am currently studying mythology and artistic anthropology, and when I saw this work, I had a gut feeling that it would be a legacy for the future.
To begin with, many people say they don't really understand what contemporary art is, but Professor Shinichi Nakazawa (*) says that contemporary art is "an act that anticipates the formation of a heritage in the future". And I think that perhaps this work is a work that will become a legacy for the future.
(*) Shinichi Nakazawa – thinker and anthropologist.
He studied Buddhism in Tibet and, on his return to Japan, conceived and pioneered a field of research (spiritual archaeology) that looked at the whole range of human thought.
Reference: Kyoto University Institute for the Future of Human Society website.
Another favourite quote of mine, by Yoshio Murakami (*), is that "the deepest part of folklore is at the forefront of contemporary art", and I agree with him. When I saw this work, I felt that it overlapped with these words.
(*) Yoshio Murakami: Born in Iwate Prefecture, died there in 2006. The artist's style is characterised by an intelligent composition based on precise calculations and restrained use of colour. From the 1950s onwards, he worked energetically throughout his life in the Tohoku region, and from 1960 produced a series of paintings using needles as the main medium.
Reference: Hirosaki Renga Soko Art Museum website.
I returned to Shirahama for the first time in more than ten years this time, and somehow I thought that geographically and environmentally, Shirahama and the port town of Sihanoukville in Cambodia, where I lived for a long time, are similar. Sihanoukville is a tourist town in the extreme south-west of Cambodia. This photo was taken in Sihanoukville more than a decade ago.
Moreover, they are also the same in that they are located in the south-west of the peninsula. I think the towns of Shirahama and Sihanoukville are in close proximity. It may be surprising, but what I thought was the most similar was the economic part, such as the industrial structure!
Actually, Sihanoukville is a big deal at the moment. There's a great big development going on, and it's a town with all these Chinese signs and a lot of Chinese people coming here. It's becoming a place that is being customised and localised for China more and more.
Reference: NNA ASIA Asian Economic News, "Chinese-owned tourism development advancing in the South, Sihanoukville Real Estate Now".
And I think Shirahama has the potential to become like that. I fear that if we continue to accept large capital and do what we do, we will be in a situation where we won't know where to go back.
We think it is important to think about the vertical axis so that we can swing from side to side, but still come back to where we were. In Shirahama, the vertical axis is a small history, folk history and mythology, and in particular, I think mythology is a kind of thought that connects the ground and the ceiling. In that respect, when I saw this piece, I thought, "It's very mythical!"
I also feel that we should not continue to be swayed by 'horizontal' and 'sideways' currents. Where tides and money, capital and people flow, especially, the left-right movement can be too strong. Horizontal movements are economically rational, so they tend to be correct but with fixed privileges.
We organised this exhibition in the hope that it would provide an opportunity to think about how to rethink 'vertical' and 'vertical' flows in Shirahama.
5. Shirahama and Myths
Shirahama has a strong tourist element, but 'tourism (観光)' is written as 'watching light (光を観る)'. I think that tourism is about seeing invisible light, transcendent light and overwhelming light. I would like to reconsider tourism in the future from this perspective.
This is a photograph of an old Shirahama cove. When I came back to Kinan this time, I had the opportunity to listen to stories from the past, but compared to Tanabe, I don't think I heard many stories about Shirahama. I would like to talk about the stories and history of Shirahama in the past with you here today.
I myself am most interested in 'Susanoo' in mythology, and have been conducting research on it. In fact, the region of Kinan and Kumano is called 'Neno-Kata Su-no-Kuni', and is said to be the place where Susanoo is worshipped, as is the Kumano Hongu Taisha shrine.
The work <I> has the meaning of a gravestone or a lighthouse. I think it also means a lighthouse where people actually gather, a beacon or signpost for the future. And then there's this sanbashi. Jetties, in the old days, when there were no trains, everyone used to leave from here. My father also lived in this area and went to high school from this sanbashi. Now it hardly functions as a harbour and the memories of many people lie here. They actually look like gravestones.
Susanoo is originally the god of the sea. He is also known as "the god of death", "the god of the earth", "the god of water", "the god of storms" and "the god of destruction." Like the summer solstice, the winter solstice is at the end of December, and the winter solstice is when the balance of day and night is most disrupted. What happens when the balance of day and night is disrupted is that spirits appear. The Obon Festival is a festival to dance with the dead, and I think the New Year is an event to welcome the dead.
Looking at the Shirahama waterfront from this perspective, I have come to feel that the hot summer months and cold winter months are somehow spiritual.
So the most interesting thing this time is the moon. The moon god is said to be Tsukuyomi, which symbolically means woman or womb. In mythology, the moon is a symbol of life and rebirth, as it has the same cycle, high and low tides, and deals with water.
In that sense, I feel that we can see the invisible vertical axis of 'spiritual things coming up from below and heading towards the moon, which governs life and rebirth'. Although it is invisible, this work seems to make such things visible.
The work <I> is an elongated object. Long and narrow things are 'dragons' and 'snakes', and in this area, the Kumano Kodo could be in the same context. The Kumano Kodo is probably a path that connects heaven and earth, and like dragons and snakes, has been worshipped as a long, thin thing that connects the surface of the water (ground) and the heavens. As such, the work <I>, which is trying to connect Susanoo and Tsukuyomi, seems mythical.
It is a work that can be aptly described as a production of 'Legacy for the Future', which I told you about at the beginning of this article, and I myself was very moved by it. However, this is my own interpretation. I hope that you too can enjoy contemporary art while thinking and reading books like this.
Now we would like to have comments from Mr Manabe and Mr Koyama next. You are both members of the Deep Sanbashi Executive Committee of the Shirahama sanbashi area. First of all, I would like to know how you came up with the name 'Deep' for this place called Sanbashi.
6. Deep Sanbashi Executive Committee
Manabe:
Nice to meet you. My name is Manabe. Koyama and I were born and raised in the sanbashi area. We are members in our 30s and 40s who run businesses in the sanbashi area, and we have formed the Deep Sanbashi Executive Committee.
We are doing business in the sanbashi area, but unlike the landscape we saw when we were children, the number of people has decreased and the area seems to be in decline. However, the number of shops has decreased a lot, but in the past five or six years, people in their 30s and 40s have been opening new shops in the sanbashi area. These people are now forming a committee, a group of volunteers who have come together with the hope of changing the sanbashi area.
The name of this association is 'Deep', but if you asked why , it was a word that was popped up by one of the female members. Originally, it was 'Sanbashi Executive Committee', but we were told that it didn't have a strong enough impact. I think there are other districts called 'Sanbashi', so we thought it would be better to have a peculiar name, so that people would remember it easily.
The sanbashi area is where we were born and raised, and from our point of view, the fishermen and small shops living there are very peculiar, in both good and bad ways. That's why I added the word 'deep' to the name. Well, it's also 'deep' in the sense that it's not very sophisticated (laughs).
Yabumoto:
Is it the image of 'Shirahama from the back' as opposed to 'Shirahama from the front'?
Manabe:
Yes, I think so. I think most of the tourists who come here think of Shirahama Beach. The sanbashi area is just behind there. The committee was born from the idea that if you come to Shirahama, you should not take a day trip, but stay overnight, and the next day come and visit the area directly behind, which has a completely different character.
Yabumoto:
I have lived in Cambodia and Vietnam, and there is a small 'port' and 'market' place downstream on the Mekong River. What kind of people gather there are those who are 'unconnected', as Professor Yoshihiko Amino calls them. People from other places come to the waterfront, the port town, and build the town. I think that people who are unrelated to the city tend to be powerful and laid back, and I was wondering if the people of the sanbashi area have that kind of worldview. If you have any stories about how the sanbashi used to be like, we would be very interested to hear about them.
Manabe:
This is a picture of the completion ceremony of the liaison ship in the 1930s. This steamer pier is the sanbashi where the artwork was exhibited. You see the flag that says 'Tamahime Maru Inundation Celebration'? I think it was probably a previous generation ship in our time. Originally, Shirahama was not accessible by land, and seaplanes flew in and entered Shirahama with it attached to the sanbashi. This was the gateway to Shirahama. The Taisho era red brick waiting area is still standing.
This fountain is just a stone's throw from the sanbashi. It's a bit more magnificent now, but it's still there under the name Fountain Park. The water was rising when we were children, but at that time it was a spa fountain.
Horii:
I see. Is the torii in the picture a shrine?
Manabe:
Yes. That's the Yuga Shrine that's still there.
Kawano:
I would like to ask Mr Manabe and Mr Koyama what they thought about me and Mr Yabumoto suddenly installing this work.
Manabe:
I received information from Mr Yabumoto in advance. I don't know about art, though.
Kawano:
When you heard it was an artwork and went to see it, did you think, "Huh?"
Manabe:
No, I went to see it at night with members of Deep Sanbashi to take photos, and I thought it was really beautiful. It was vaguely yellow. I think we learned more about it today when we heard about its meaning.
Koyama:
I am the Kumano Sansho Shrine's representative (*), and when I worshipped at the Tsukinami Festival, the shrine's representatives noticed and looked at it with the shrine priests with a 'huh' look on their faces (laughs). It was a time when the shrine was not lit up, but the white sand of Shirahama beach was so white that it seemed to become one with the scenery. This place is now off-limits and I thought they must be doing something artistic.
(*) Kumano Sansho Shrine
Reference: Wakayama Prefectural Shinto Shrine Office.
Kawano:
I am very happy with the feedback. When I exhibited my work, I learnt that signals to the sea, such as lighthouses, have red, blue and white as types of light colour, but there is no such signal called yellow. I thought it was interesting that we were releasing a new sign to the sea from here.
Yabumoto:
Mr Horii, you were being interviewed by local people this time.
Horii:
Yes, that's right. When I was filming Kawano's work on the sanbashi, an old lady walked by and asked me, "What are you doing with that?". I explained that I was filming an art festival, and she started telling me stories about the old days at the sanbashi, so I quickly made a video.
'There used to be a lighthouse just over there where they put the light.'
'It's been 50 something years since I've been married, so about 50 years ago.'
'I've caught squid and prawns by wrapping them round and round.'
'The [exterior light] went bad, so they decided not to rent this place anymore.'
It always fills up here when there's fireworks or boats or whatever."
'So we enclosed it (so that it is now inaccessible)'.
Everyone around here used to have outside lights.
'We didn't have a bath now, but [that was] the bathroom.'
'And there was a souvenir shop, it was very busy.'
'It wasn't like this, it was open.'
The only time we open this place anymore is for festivals."
'We do lion dances and things like that.'
'The 16th and 17th of October'.
'We haven't done that in two years.'
'From September onwards, they started practising the lion dance on the second floor of the baths there, but not at all these days.
'It's changed a lot, but so has the area.'
'There was a recreation centre or something like that for the company or something.'
'You're getting a lot of colour already, Moon.'
Horii:
She was an old lady who remembered things like bathhouses and souvenir shops.
Manabe:
There were quite a lot of recreation centres in the past. There are a lot of them in the whole of Shirahama, though.
Horii:
I also thought that the light had lit up a place that used to be busy but is now inaccessible, and that this had also lit up a memory.
Yabumoto:
Yes, we do. By the way, does the district have a festival?
Manabe:
Yes, It is the autumn festival called Kumano Sansho Shrine's annual grand festival, which takes place on 16 and 17 October. Recently, festivals are often held on different days of the week due to a lack of people, but this festival is held on 16 and 17 October.
Kawano:
Are both Mr Manabe and Mr Koyama involved in this festival?
Manabe:
We are involved. I belong to the Kumano Sansho Shrine youth group, and Mr Koyama participates as the shrine's representative. There is a procession of children's mikoshi, which is quite long and even though the first one has arrived at Kumano Sansho Shrine, the last one is still as long as the sanbashi.
Kawano:
It's quite long, isn't it.
Manabe:
That's right . But for the past two years, we have only been doing Shinto rituals and not the children's mikoshi. Only we and the representative members carry out Shinto rituals in the Kumano Sansho Shrine.
Yabumoto:
By the way, I heard that there are many people with the surname "Manabe" in this area.
Manabe:
The Manabe surname in this area is said to be a descendant of the Heike family, and Manabe-ness in various parts of Japan is probably related. There are Manabe surnames in Chiba Prefecture, and the place names Shirahama and Katsuura are also found over there. The Manabe of Chiba say that they drifted from Shirahama to Chiba and took up residence there, giving their name to the land.
Yabumoto:
I think you can see one feature of this land, which is that it embraces losers.
Also, since you are all here today, we would like to collect stories about what was interesting about the sanbashi in the past. I would be grateful if you could comment on any memories you have of the sanabashi.
Customer:
You had high school students riding their bicycles from the sanbashi to school on the boat. Then there was a time when the old residents of the sanbashi were working to revitalise the town. It would be good to hear about those days.
Yabumoto :
Thank you very much. My father also grew up here, so I would like to share some episodes from the old sanbashi.
Yabumoto's father:
Oh, I am a father of Yabumoto (laughs).
I wasn't originally born on the sanbashi, but I grew up on the sanbashi from primary school to high school. So can you bring up the picture of the boat you just mentioned? It's a picture of a cruising boat.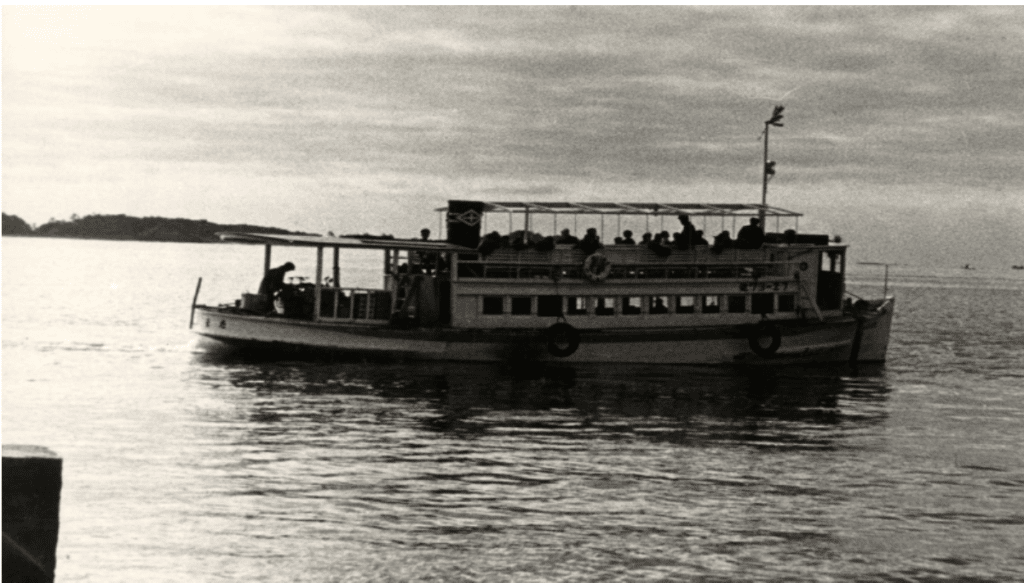 Yabumoto's father:
As the guest mentioned earlier, you can see a bicycle on the boat. I used to go to high school on this boat from the sanbashi. When I got off the boat, I was riding my bicycle again.
Kawano:
My mother said the same. She used to go to Tanabe by boat.
Yabumoto's father:
I have fond memories of getting together in the lighthouse at night and being naughty and having fun. It's fun and I'm glad that young people are excited and working hard.
Yabumoto:
Thank you all very much for your time today. I am now trying as much as possible not to use the terms 'global-local', 'central-periphery' or 'urban-rural'. The intention is because I see potential in individual 'places'. I want to concentrate on rethinking the place away from the context of local, peripheral, regional, etc. In this sense, it was a very valuable and meaningful time for me to deepen my understanding of the place 'Sanbashi', its small stories and memories.