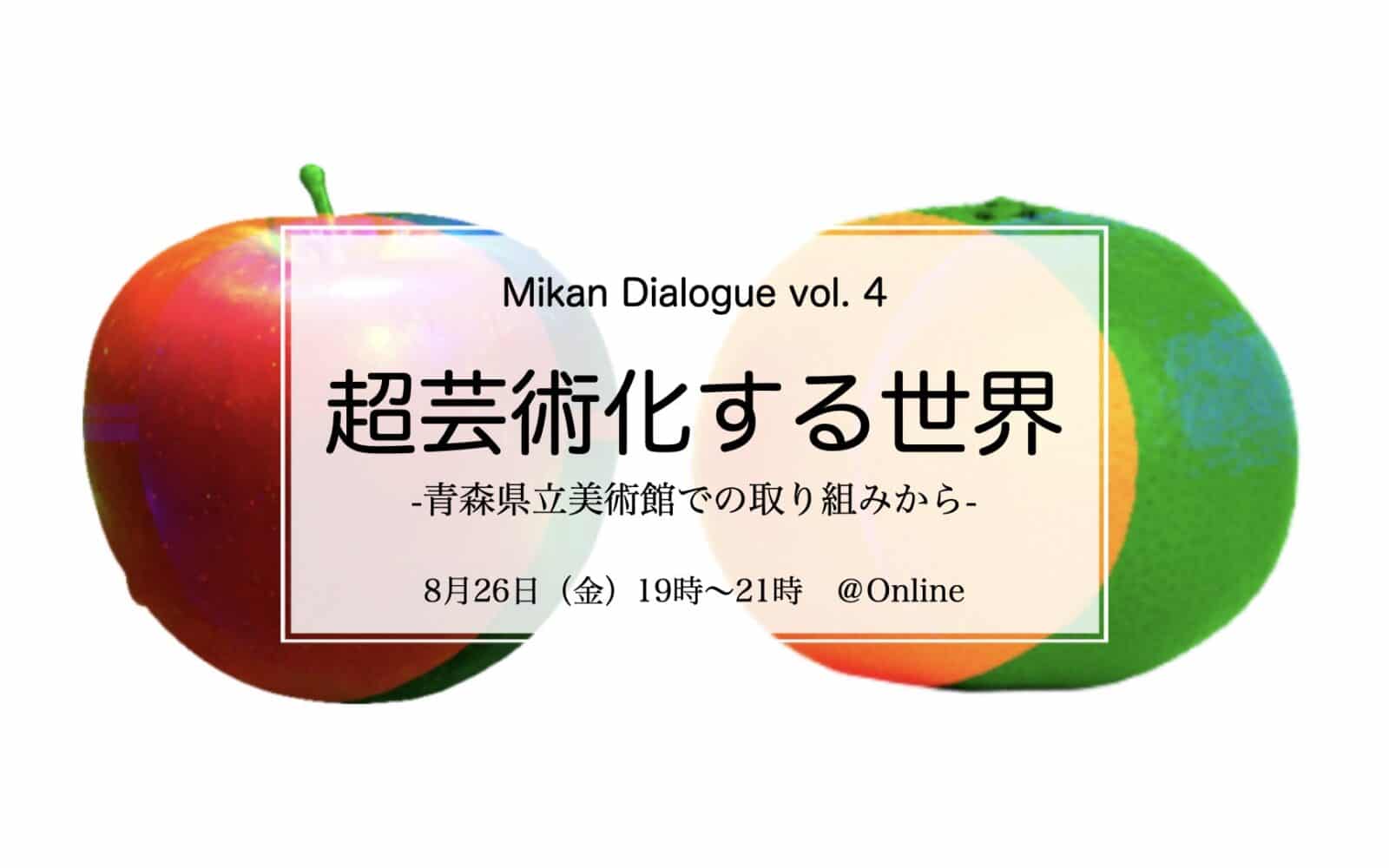 Aomori Museum of Art x Kinan Art Week
Mikan Dialogue Vol.4 『The World Becoming Super-Artistic – From the Effort at the Aomori Museum of Art-』
Friday, 26 August 2022, from 19:00 to around 21:00
Online
Participation feeFree
At each Mikan Collective, experts are invited to learn about agriculture, art, culture and other topics, and this time we hope to learn from the practices of Aomori Prefecture, which is famous as a contemporary art prefecture.
In Aomori, art museums in each region are working together as 'open art museums' and deepening their interaction with the general public. In particular, the Aomori Museum of Art has been involved in projects to expand the possibilities of the museum as a venue, such as the 'Art Museum Composting Project' and 'A Place to Cultivate Life – Agriculture Opens the Future of Art', and has held special exhibitions on the theme of 'Art and Agriculture' in the past. We are engaged in activities that rethink the meaning of the existence of museums and art in the region. Beside such activities, what should we graft beyond the integration of agriculture and art, based on the content of the Mikan Dialogue so far?
This time we will have a dialogue with the curator in charge of these exhibitions at the Aomori Museum of Art , Mr Takedai Okuwaki , as a guest. We will hear about the relationship between agriculture and art, and the functions of the museum that will be required in the future era/region, and also consider the 'hyper-artistic world' that he is trying to explore as a form of thinking and practice from between various fields.
<Date and time>
Friday, 26 August 2022, from 19:00 to around 21:00
Participation: online
Fee: free
Application: reservations are required for viewing. Please register via the external website (Peatix). https://mikan-dialogue-vol4.peatix.com/
<Draft schedule>.
19:00-19:05 Introductions and guests
19:05-19:50 'Lecture: the hyper-artistic world' (45 min)
19:50 – 20:45 'Talk session: on super-art in Aomori and Kinan (tentative)' (55min)
20:45 – 21:00 Q&A – Closing
<Guest Speaker: Takehiro Okuwaki>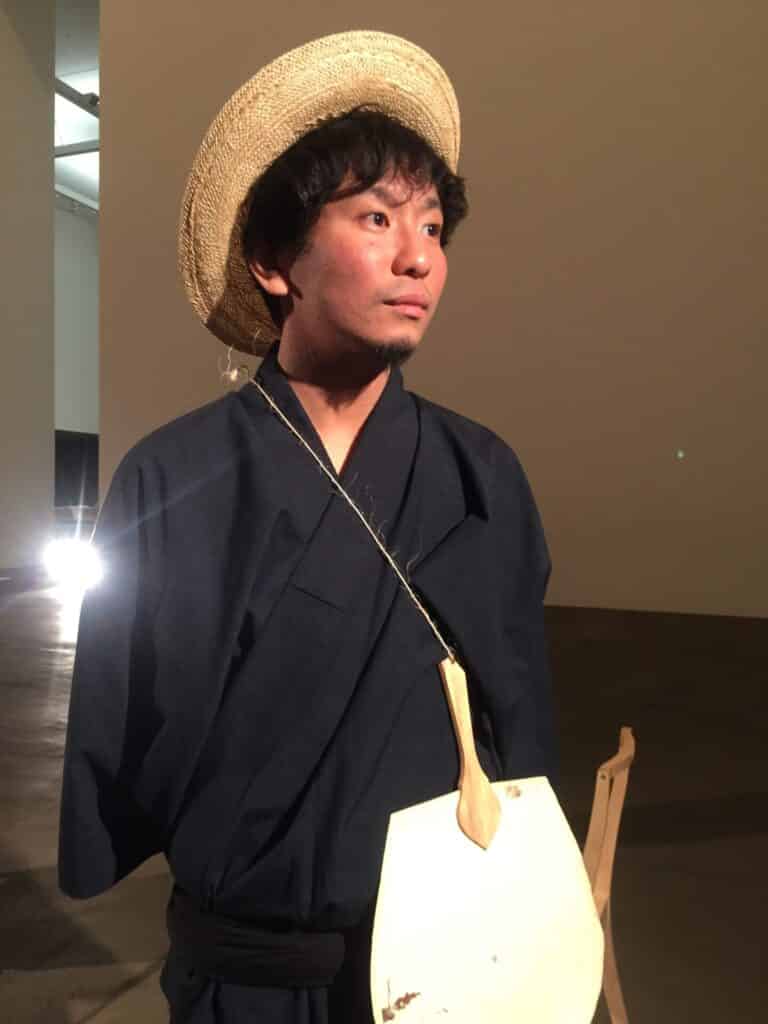 Born 1986, Saitama. Curator at the Aomori Museum of Art. After working as art coordinator at Kyoto Art Centre and curator at Ohara Museum of Art, she has been in her current position since 2014. Interested in creating places of mutual support between form and life, using various museum activities and curatorial practices as a starting point. Major projects include 'Cave of Light' (2014-15, KYOTO ART Hostel kumagusuku), 'Aomori EARTH2016: Roots and Roads', 'Agros Art Project 2017-18: Harvest of Tomorrow', 'Aomori EARTH2019: A Place to Cultivate Life: Agriculture Opening the Future of Art" (all at Aomori Museum of Art), etc. Daily dialogue with PUMPQUAKES in 'Museum after 5.67 billion years' (https://www.liekoshiga.com/program/1052/). Currently working on the project 'Museum Composting Project' at the Aomori Museum of Art.
<Interviewer: Yuto Yabumoto, Chairperson of the Kinan Art Week Executive Committee>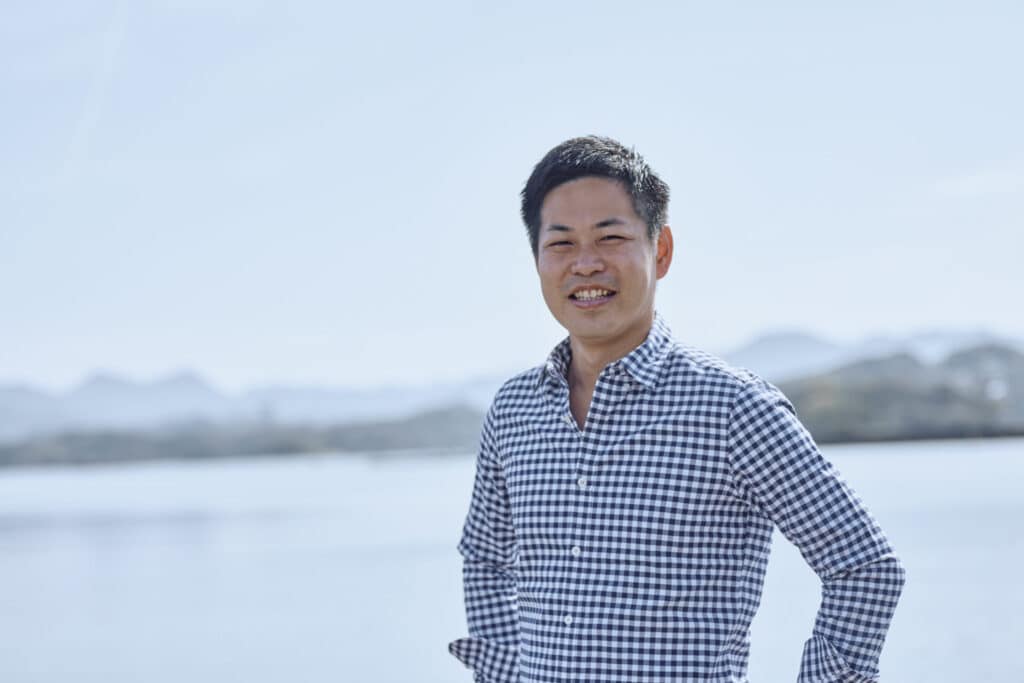 Born 1988, Kinan region, Wakayama Prefecture. For more than ten years, she has lived in Cambodia, Laos and other countries, providing grants and exhibition support to art collectives and other organisations in various regions. She is currently studying anthropology, folklore and contemporary art in the doctoral course at Akita Public University of Fine Arts and Music, with an interest in myths, legends, fables and folklore of the Asian region. Major exhibitions include Kinan Art Week 2021, Zoomies: Contemporary Art from the Mekong Region (Osaka) and Anarcho-Animism: Life in the Mekong (Miyagi, from 20 August this year).
<Interviewer: Manabu Shimoda, the Kinan Art Week Executive Committee>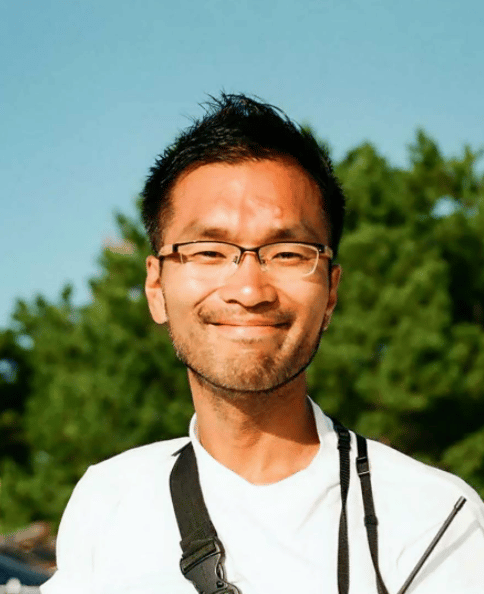 Born in 1980 in Nishinomiya City, Hyogo Prefecture, Shimoda
moved to the Kinan region of Wakayama Prefecture four years ago and has been involved in various projects while connecting diverse people, goods and things in the region. He is involved in all aspects of the Kinan Art Week, from planning to operation, and provides behind-the-scenes support as secretary-general.
Related Articles