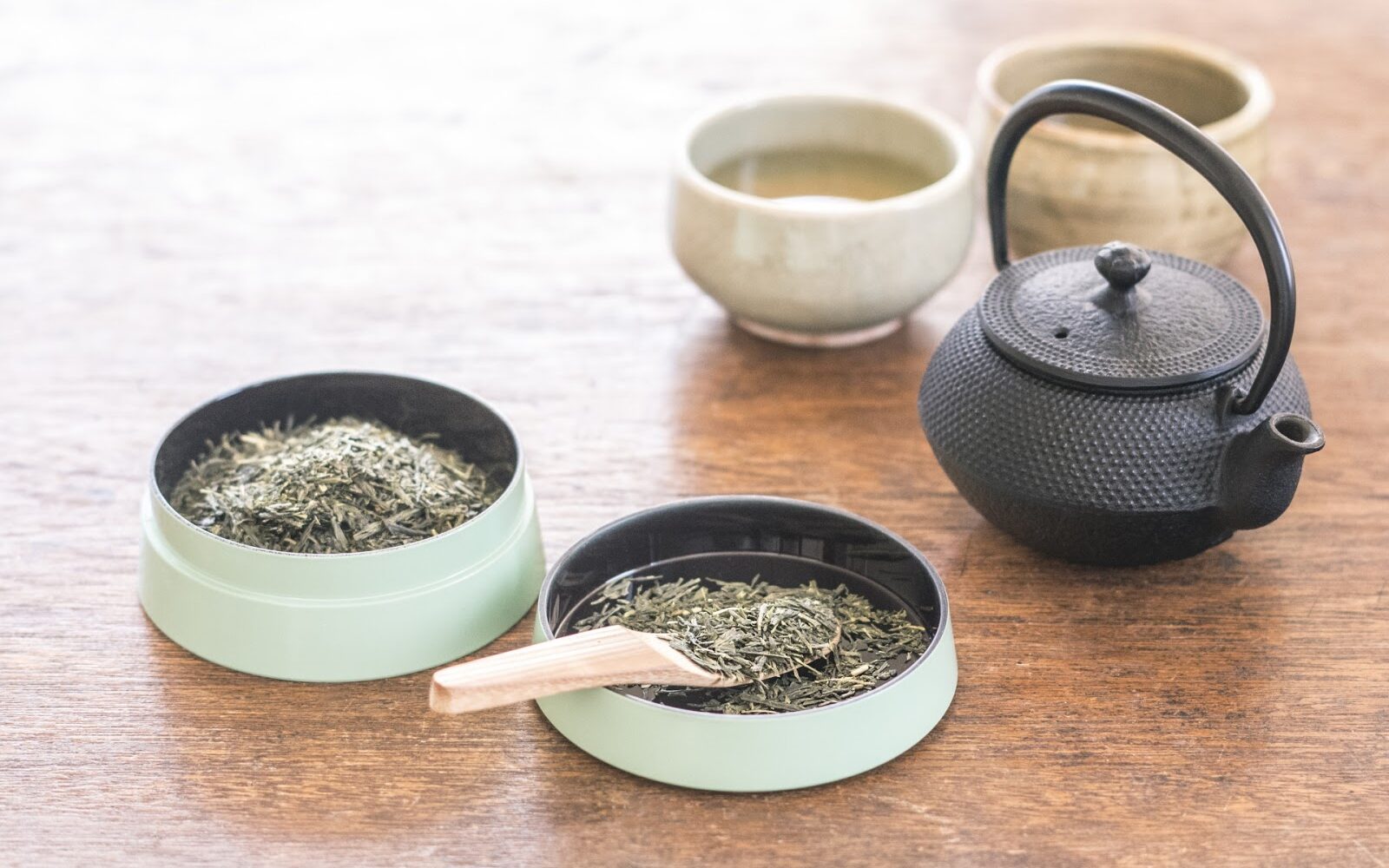 Dialogue project #4 "What is the tea culture of Kinan?"
Kinan Art Week Dialogue project #4
Guest :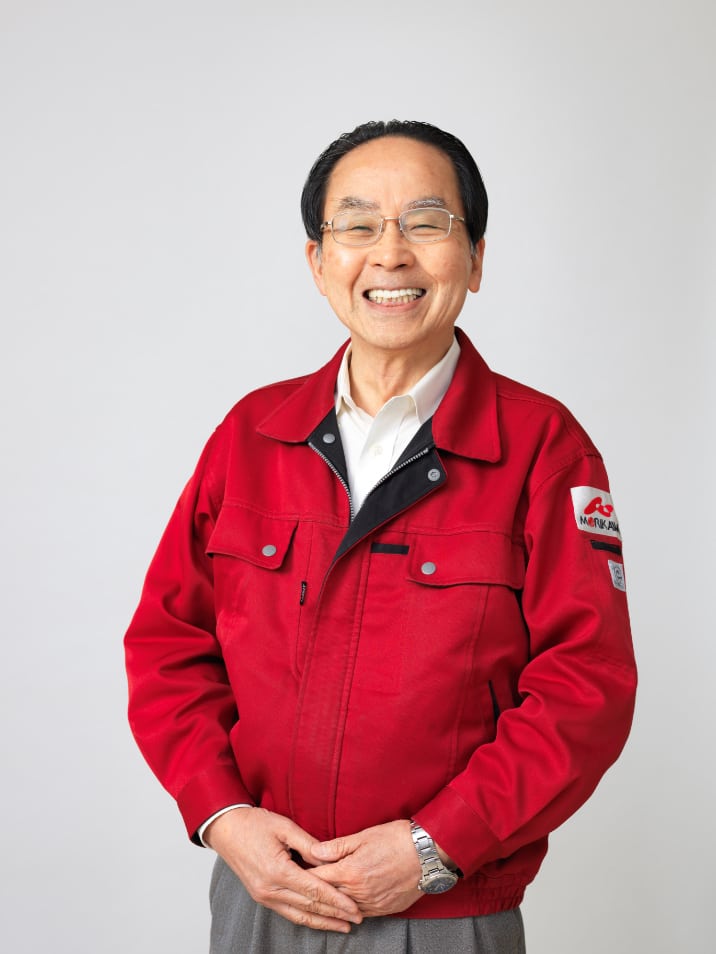 President of Morikawa Corporation
Naomi Morikawa
The third generation president of Morikawa Corporation, which was founded in 1927 and has been in business for almost 100 years.
He is committed to wholesales groceries that flexibly respond to changes in the dietary habits of people in the Kinan region. He also sells local tea leaves and coffee beans roasted using their own techniques.
https://www.morikawa-office.co.jp/

Interviewer :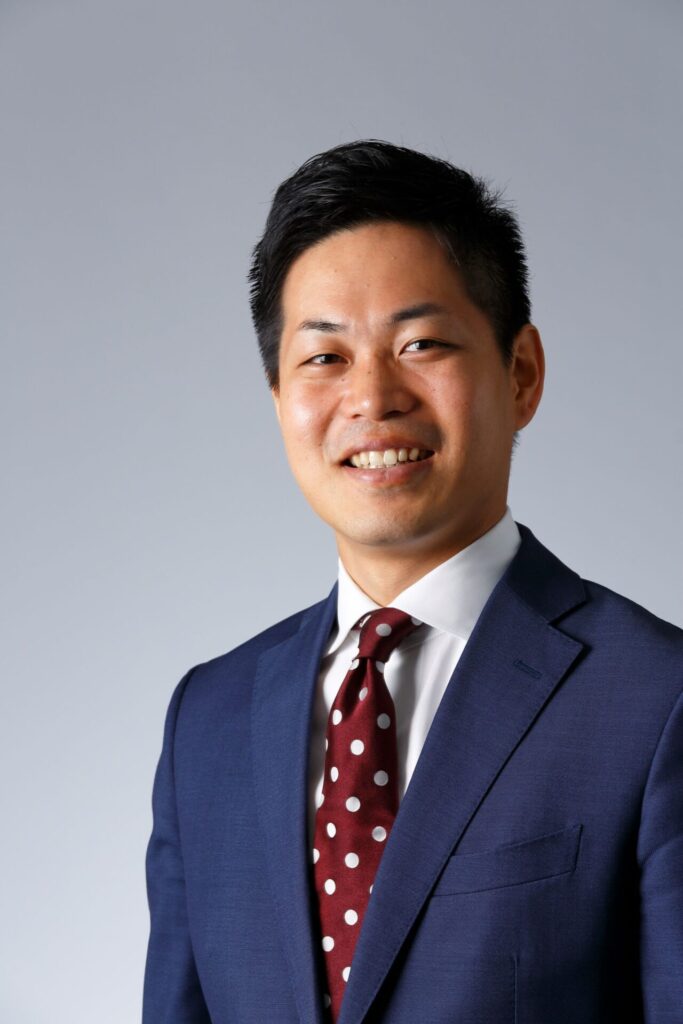 Kinan Art Week Executive Committee Chairman
Yuto Yabumoto


Editing :
Kinan Editorial Department by TETAU
https://good.tetau.jp/


What is the tea culture of Kinan?
1. History of Morikawa Corporation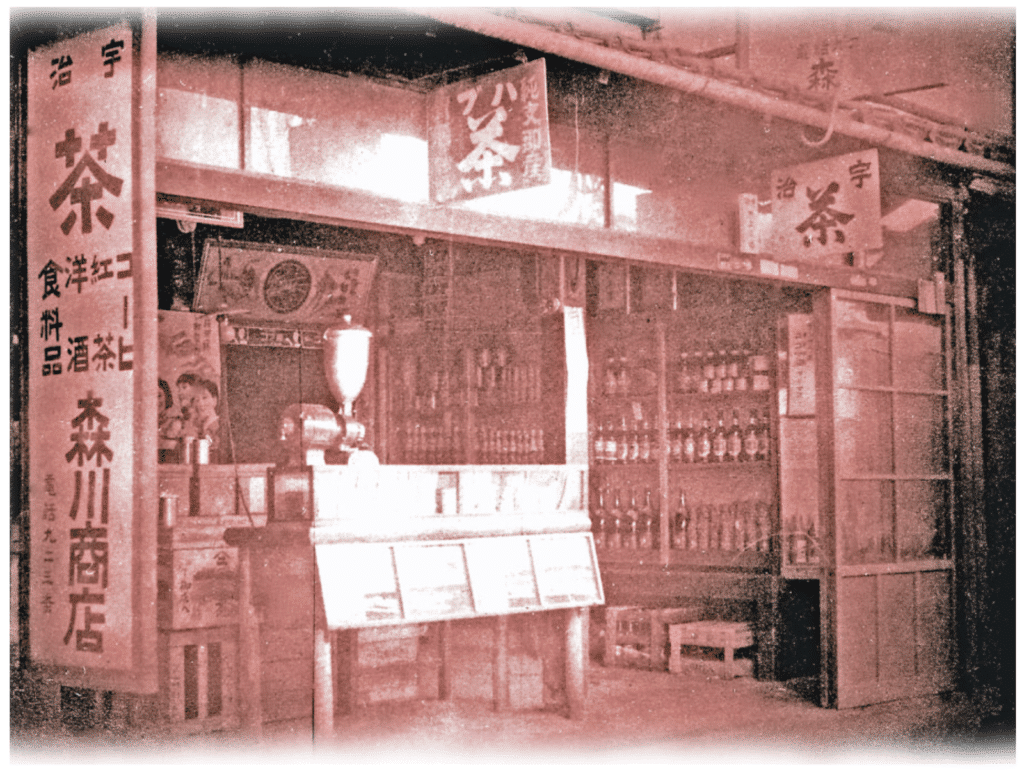 Mr. Yabumoto:
Thank you very much for your time today.
It's a pleasure to meet you. We have contacted you because we are interested in the primary and secondary industries in the region and would like to hear from a historical distributor in the Kinan region who connects primary and secondary products with consumers.
Mr. Morikawa:
I'm Morikawa, the third generation president of Morikawa Corporation. It's a pleasure to meet you too!
Our company started out as a tea retailer, and after the war, the second generation started to deal in coffee. Along with wholesale coffee to coffee shops, we opened our own production factory and also expanded our range of products to include curries and yakiniku (Korean barbeque) set meals on their menus. In Shingu, we have a group company, Inui, which has just opened a pasta café in Tenmabashi, Osaka, but this is struggling under the current conditions of the COVID-19 pandemic. In many ways we have had a good response, so we will continue to do our best. We are a company working little by little steadily in the countryside.
Mr. Yabumoto:
We have had a look at your website.
So Mr. Rokuro Morikawa was the founder of the company, right? In 1927…, it was the 1920s. I wonder why it was tea. I see that the signboard of your first shop says 'coffee, tea, western liquor, groceries'. Was there a coffee and tea boom at that time? Wasn't the 'coffee culture' ahead of its time?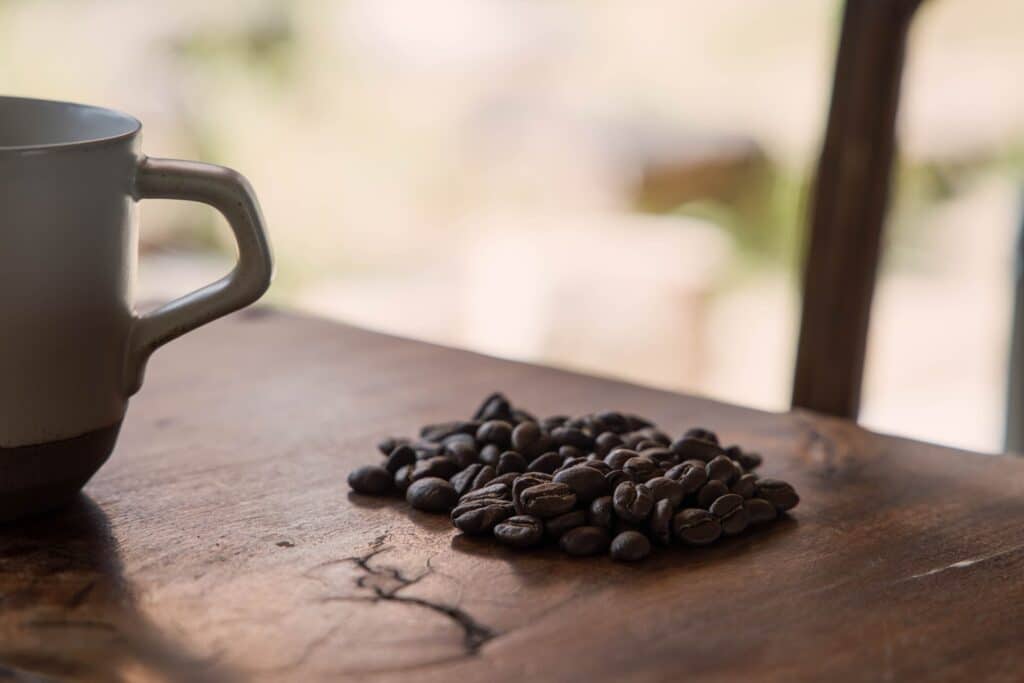 Mr. Morikawa:
According to my father, he told me that he had a relationship with a trading company in Kobe from the very beginning. After the war, he went shopping and came across the occupation forces' orange juice and instant coffee, and I suppose that he started to deal in coffee. I remember from my childhood that there was very little demand for coffee.
Mr. Yabumoto:
So there was no demand. Was coffee and tea locally grown and consumed in those days?
Mr. Morikawa:
As for coffee, we imported it. We bought the raw materials- the green coffee beans, roasted and processed them ourselves, and even today, this is still our strength.
As for tea, there were some requests for trading from other prefectures to sell their products in our retail store, so we dealt with them. Tea was consumed much more than it is now. Now we deal in Kawazoe tea from Ichikano which is in the mountains of Shirahama-town, Otonashi tea from Hongu and Irokawa tea from Kozagawa.
In Japan as a whole, there are some critical issues due to the decrease in tea consumption and the aging of farmers. However, people seem to be attached to their local tea and buy a certain amount of it.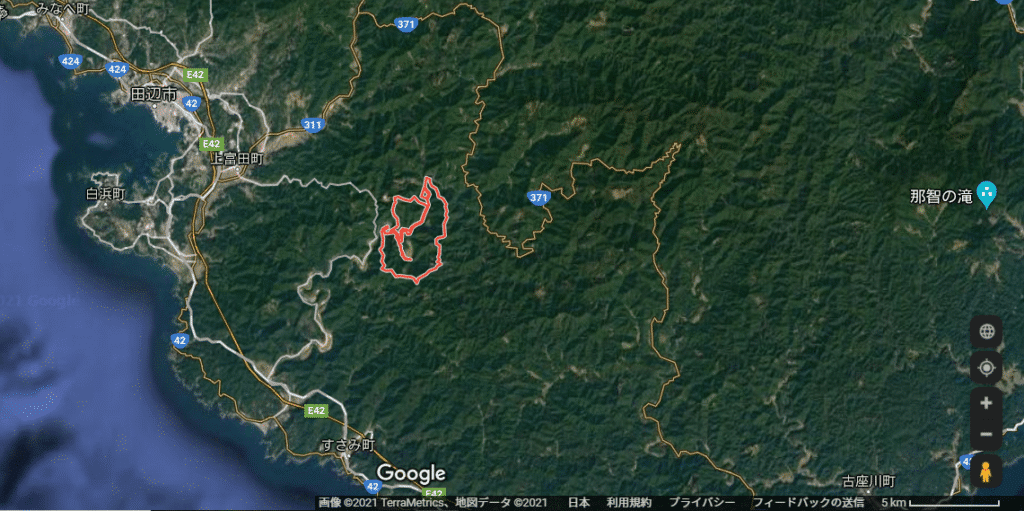 2. Our role as a retailer
Mr. Yabumoto:
What is the attraction of Kawazoe tea in Ichikano?
Mr Morikawa:
Kawazoe tea is of very good quality thanks to the efforts of the farmers and has a good reputation in the Shizuoka market. What makes Kawazoe tea stand out is the hard work of its production leader, Mr. Uemura, who has been working tirelessly for a long time. He is also famous nationwide for his research in tea cultivation and for creating the process called 'Hand-rubbed tea'.
Hand-rubbed tea is made by steaming tea leaves and rubbing them by hand, and this process produces excellent tea. Mr. Uemura's hand-rubbed tea is only produced in small quantities, so it appears to be sold to only a select number of customers through his own route. There is even a tea tree dedicated to 'hand rubbed tea', so they are highly valuable as they are grown with his great care.
Mr. Yabumoto:
Do you feel that the function you are in charge of is to extract the intentions and traditions of local producers, turn them into products, and sell them in Wakayama Prefecture or in cities?
Mr. Morikawa:
I can't confidently say that 'I'm in charge' of that, but I hope to do that. When we sell our farm products and seafood to the market, we need a stable supply, but with our relationship with the local producers, it is difficult to maintain the supply.
We are also looking for a way to sell our products in the quantities we are able to produce now without increasing production.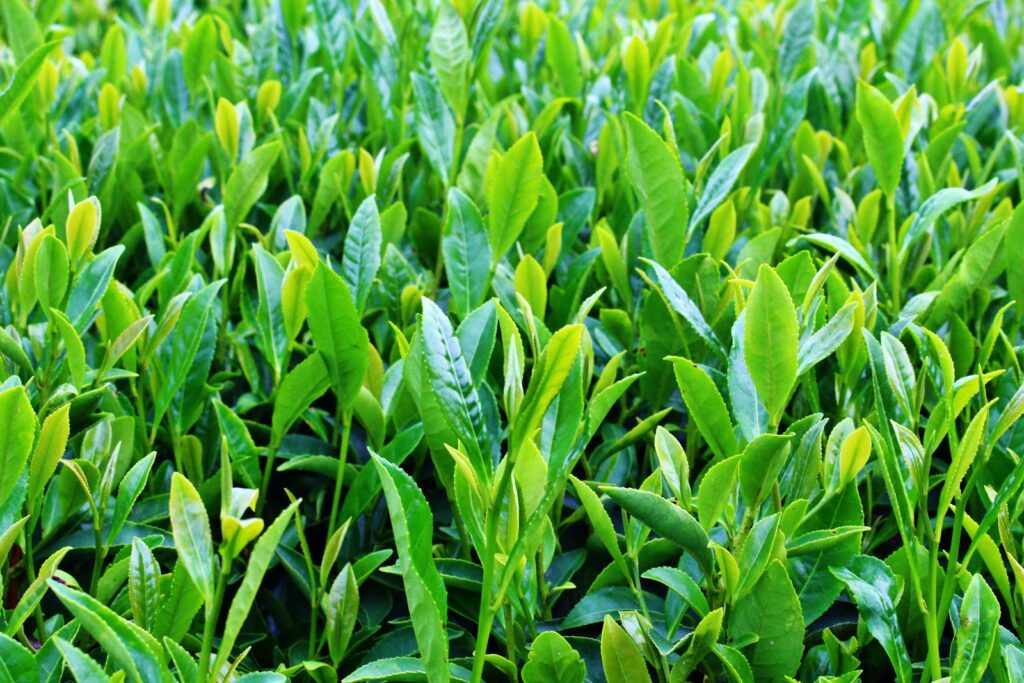 Mr. Yabumoto:
In this sense, I believe that Kinan has a lot of history, culture and climate that shines brightly. I believe that if we can uncover this and communicate its value to the whole world, we will be able to export high value-added products but produced in small quantities.
This Kinan Art Week will be the start of that, and we hope to do it over the next 10, 20, or even 30 years.

Even if the product itself is a general purpose product, there are companies that can properly tell people 'why we make this' and 'why the price is right', and also have a story such as 'the thoughts of the founder'. I feel like these kinds of companies are growing. It seems that the outside has the global aspect, but the inside has the essence of their own unique culture, and I hope that this is expressed in a way that people all over the world can relate to.

In that sense, I am interested in why people in Kinan drink tea. I think it would be interesting to delve into the question of why Japanese people started to drink tea in the first places.
Mr. Morikawa:
In my business, I may not have delved into tea that much (laughs).
As a businessman, we are allowed to sell our products. I think it's important to tell people why something tastes good and how to make the taste better, and to do this in an honest and straightforward way.
Mr. Yabumoto:
Yes, that's right. There is a kind of aesthetics to it, and I think that 'what kind of tea do you think is good?' and 'why do you think it's good?' are important factors.
Mr. Morikawa:
The criteria for good taste seem to be universal, but in fact, they are dependent on personal preferences in a way. In order for people to choose our products according to their preferences, we feel that it is very important to convey our thoughts to them. For a small company like us, whether we are selling in Japan or overseas, if we don't do it well, I don't think people will buy our products.
Mr. Yabumoto:
I'm supporting a winery at the moment. Regarding the answers to the question "Why do you make it?", I don't have a verbal answer to that question yet, but I'm sure there is an intrinsic value that comes from the land.
But what happens in 'the B2B (business-to-business) world' when you leave your hometown and sell in the city is that people say, "I'll buy 100 bottles for 1,000 yen!" I think it's such a waste of money because once you sell them for 1,000 yen, they might not be worth more than that.

So I think it's better to export them to the whole world instead of mass-producing and -selling them en masse to people in cities.
3. The future of Morikawa Corporation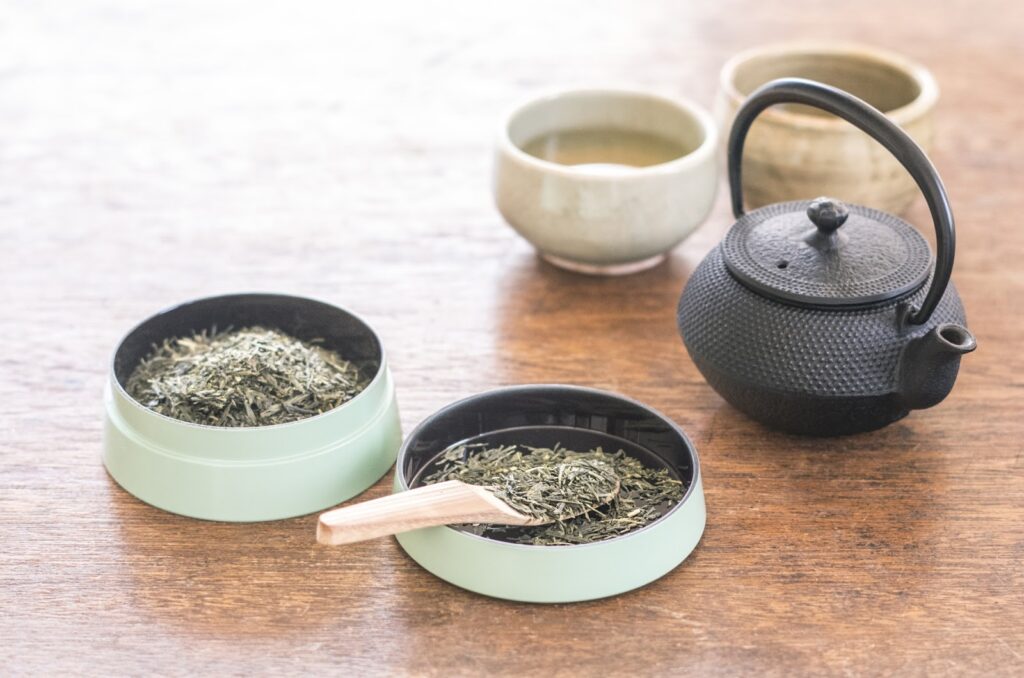 Mr. Yabumoto:
Do you have any ambitions or visions for the next 10 to 30 years?
What is your vision for the future?
Mr. Morikawa:
One is that there is a world where tea is a luxury item, so it's about how we go about attracting customers who are particular about it.
We believe that tea is a good product for our ancestral business, but people are obviously starting to stop drinking tea made from loose leaves on a daily basis. Some people just eat their meals with water these days. Tea as an everyday beverage is the mass-produced tea we see on supermarket shelves. This world is not a battleground for us like dealing in tea little by little steadily.
In this sense, I would like to think about how to deliver information and sell our products such as Kawazoe tea, which we are now selling. Also, there are young people who want to grow tea.

The other thing is to create souvenirs and products for tourism, but I suppose it is difficult to expand and diversify into this sector considering the current situation with tea itself.

On the other hand, regarding coffee, we have roasting technology that we have been using for a long time, so we would like to continue making our own taste and selecting raw materials in Morikawa's own style. If we can do this well, we can create a base for our business management. It will also give us the ability to handle local products.
And as for the future, I think we have to leave it to the next generation, our children.
Mr. Yabumoto:
What do you look for when you select local producers? What do you like about them?
Mr. Morikawa:
What made me decide to work with Kawazoe tea in Ichikano was the leader's dedication to tea. He is attached to it, he is confident, he doesn't sell it cheaply, but he is also ambitious. That's the kind of person we need to work with if we want a business partner.
If we want customers to choose our products, we have to be able to tell customers that they are made with the producer's special care and commitment. I suppose that only those people who can devote themselves to committing to quality can create excellent products. Sadly, it's hard to obtain decent enough quantities of such products, so if we don't do that well as businesspeople, I don't think Morikawa will be able to survive in the future.
Up till now, we have worked our guts out as a wholesaler, but from now on, that alone will not be enough.
Mr. Yabumoto:
How many competitors do you have in the Kinan region?
Mr. Morikawa:
Thanks to the fact that business stores mainly sell wholesale food products such as coffee and tea to supermarkets, in this sense, we have the largest share of the market in this area. In Wakayama City, Wakayama wholesalers are doing their best, and in Kushimoto, Kushimoto wholesalers are doing their best, and of course our company is the same. The major manufacturers are not in the top market share, and local businesses are having to work hard by competing with various competitors.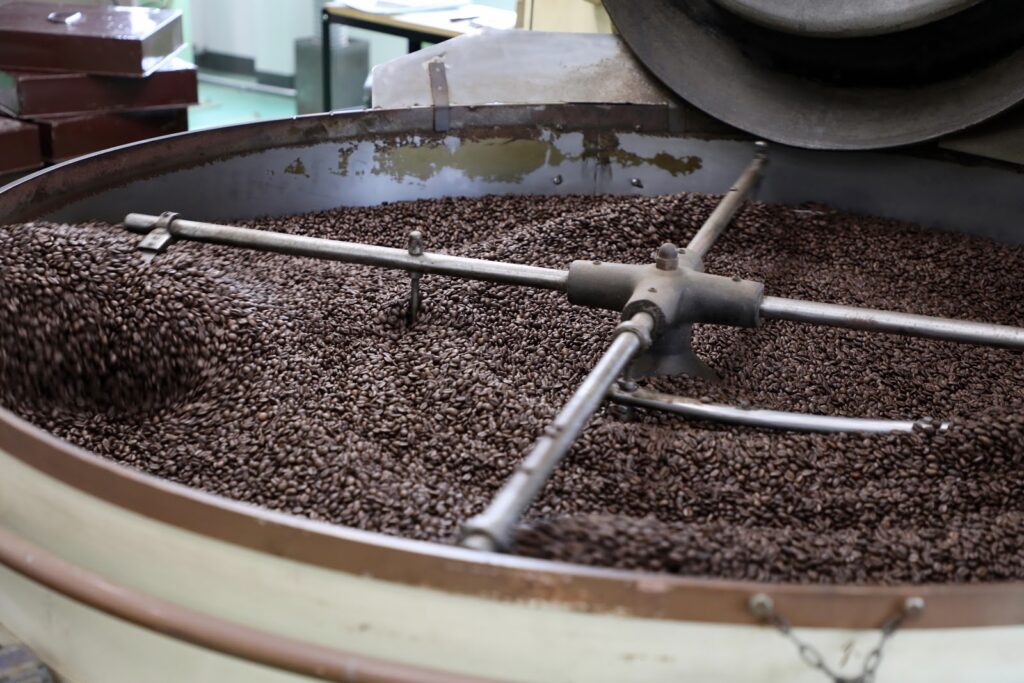 Mr. Yabumoto:
So you have 'players' coming from the cities. That's great for the producers, the suppliers and the consumers!
Mr. Morikawa:
However, we believe that the future will not be so easy. That's why we have to find out what we should do in order for our business to contribute to the community.


4. Japan in the eyes of the world
Mr. Yabumoto:
Now there are major shopping malls etc. in Asian countries which are having a dramatic impact on the region. Basically, I think the countryside is fine as it is, and if 1-3% of the 'players' in the countryside can export to the rest of the world, then the region can be sustained.
Mr. Morikawa:
I've been doing business in Japan, and after all, I'm only looking at Japan. In that sense, it's useful to hear from people who are active globally. Although this may not be true for all products,
someone once told me that it is a big mistake to think that a product can be sold just because it is 'made in Japan'.
Mr. Yabumoto:
That's right.
Products with the word 'Japan' on their labels, in other words, products with too much emphasis on 'Japan', are not doing so well. Furthermore, I feel the more complex such products are, the more the number of times the word 'Japan' is superficially added to the products, and I feel that it's a vicious circle.


5. What is the culture of hospitality?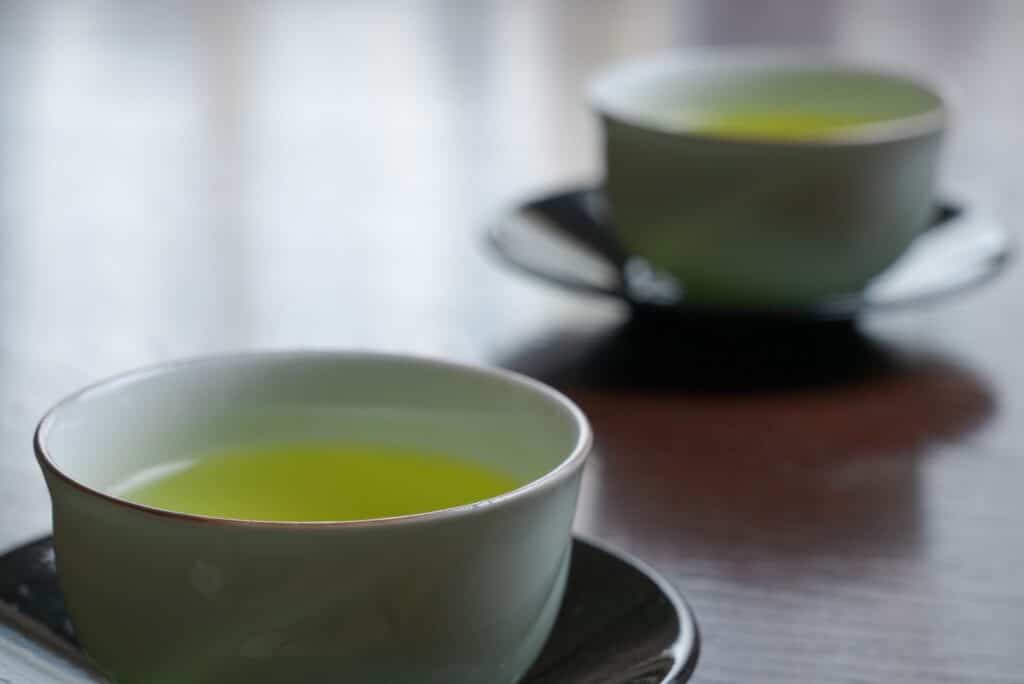 Mr. Yabumoto:
To go back to the beginning, why do we drink tea? If we want to quench our thirst, we can drink water, instead of tea, can't we?
Mr. Morikawa:
Something warm. It's a relief to put it in a teapot and take time to make it. I think that's what coffee is all about too.
Mr. Yabumoto:
'Creating hospitality with aroma and taste', this is your slogan. When did you come up with this slogan? I suppose it sums up your philosophy and ambition.
Mr. Morikawa:
It was about 30 years ago. We deal in tea and coffee, but not only tea and coffee, we also use our imagination to 'create' something. We entrust the word 'create' with the two thoughts of 'creating' by using 'imagination'.
Mr. Yabumoto:
'Omotenashi'(hospitality) is often mentioned in Japanese culture, but what does it mean?
Mr. Morikawa:
While talking to you, it makes me think that it's the things we do casually without even thinking that have meaning (laughs).

What customers buy, what they choose, and what they find interesting is how 'things' fit into their lifestyles.
When we were poor, it was enough to fill our stomachs and quench our thirst, but nowadays it's different. I think it is important to find your own answers and to communicate them to your customers, and to accumulate them, so that your brand can become a true brand.
Mr. Yabumoto:
I think so. For example, in Sri Lanka, one of my favorite countries, an island country in Asia, whenever we go to any company, they will always serve us milk tea on their best tableware. In this sense, I don't think there is much difference between Japanese and Sri Lankan culture in terms of 'omotenashi'(hospitality). Omotenashi is not unique to the culture in Japan, I think it is everywhere in the world. I would definitely like to know what is the essence and uniqueness of 'Japanese Tea' and 'omotenashi'!


6. Bringing the best of the region to the world
Mr. Morikawa:
I am thinking of talking to Mr. Uemura of Kawazoe tea about today's story. It would be interesting to see what his reaction is. He is a man who can talk this kind of story.
Mr. Yabumoto:
What is it like dealing with the farmers? Do you just say "This is what we want you to produce"?
Mr. Morikawa:
No, it's not for me to decide. It's for the farmer to come out and say "This is what I'm making". They produce their products very carefully and thoroughly in their commitment to quality that they have studied themselves.
Mr. Yabumoto:
What is your vision of what a wholesaler should be?
Mr. Morikawa:
As the number of chain shops nationwide increases, the restaurants, pubs, and coffee shops in the area where they were originally located are finding it more and more difficult because business is declining. Even if you look at tourism, I hear that the number of tourists is being maintained, mainly in the center of Shirahama, because the number of tourists from overseas is increasing. In Japan, there is also a declining population, so it is not so easy, and I think there are many challenges.
However, I was greatly inspired today. I think it's important to dig deep and reconstruct the ordinary things, and maybe the process itself is artistic.
Mr. Yabumoto:
It was a great learning experience for me too.

I apologize for taking much of your time to talk to you today. Thank you very much!



.
<Related article>