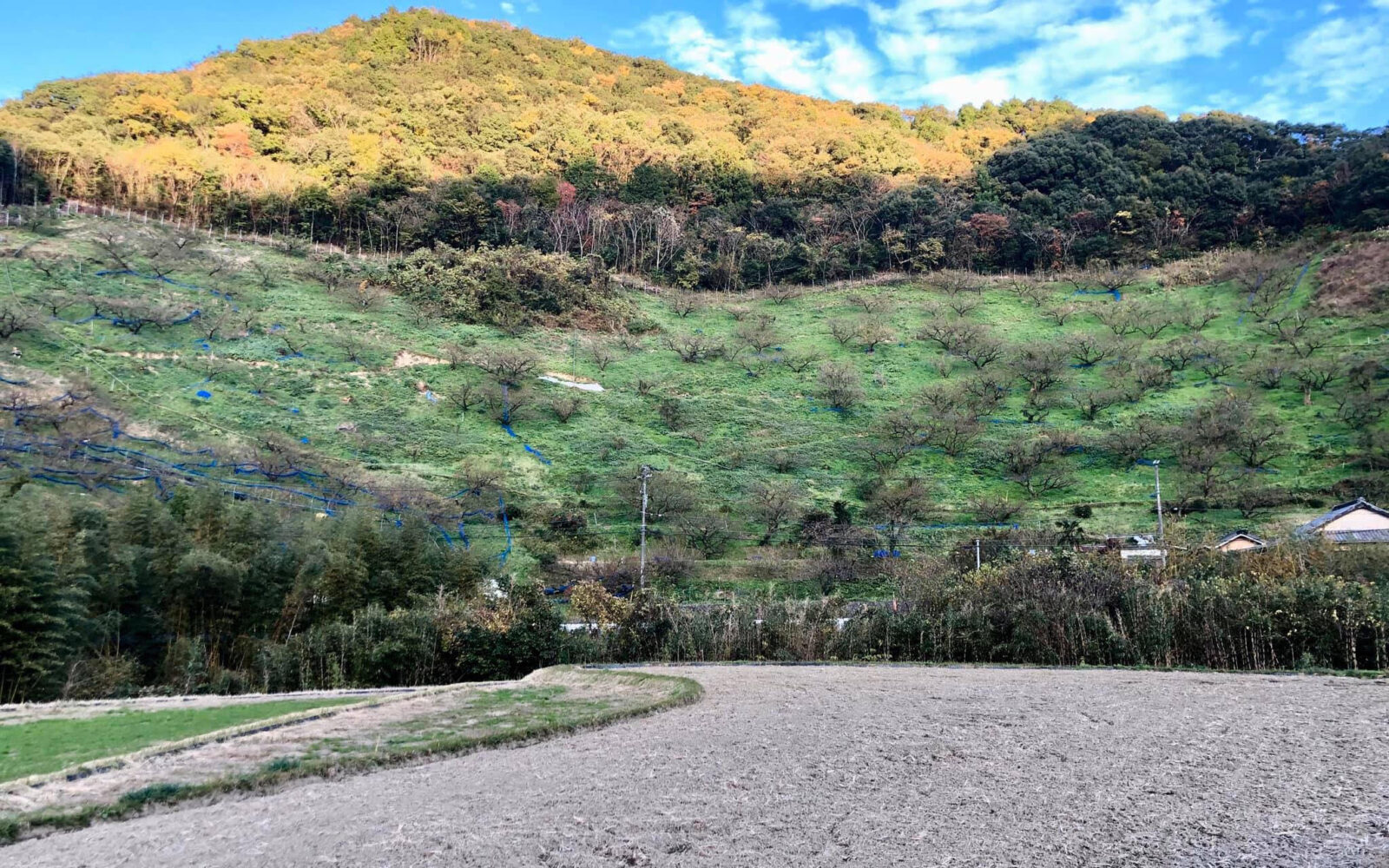 Dialogue project #7 "It's what the cycle of 400 created"
Kinan Art Week Dialogue project #7
Guest :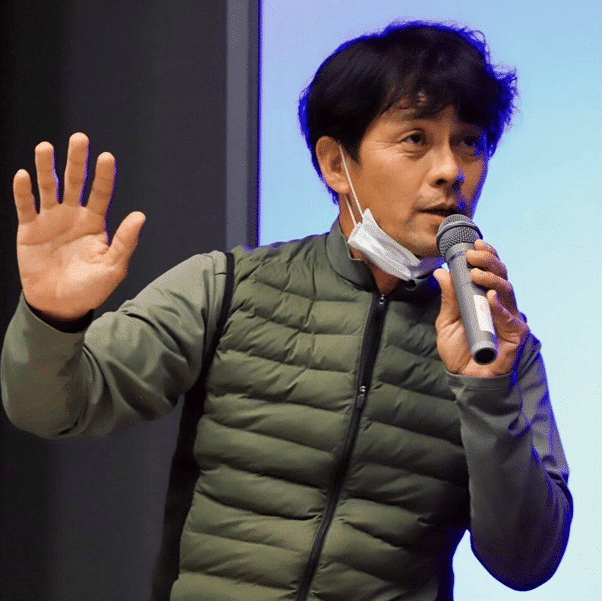 Town Campus Project, Project Leader
Akira Ueno

His aim is to make people proud of the environment in which they grew up. He is committed to create an environment where children can learn about the best of the region and the World Agricultural Heritage.
https://www.facebook.com/104066254296724/


Interviewer :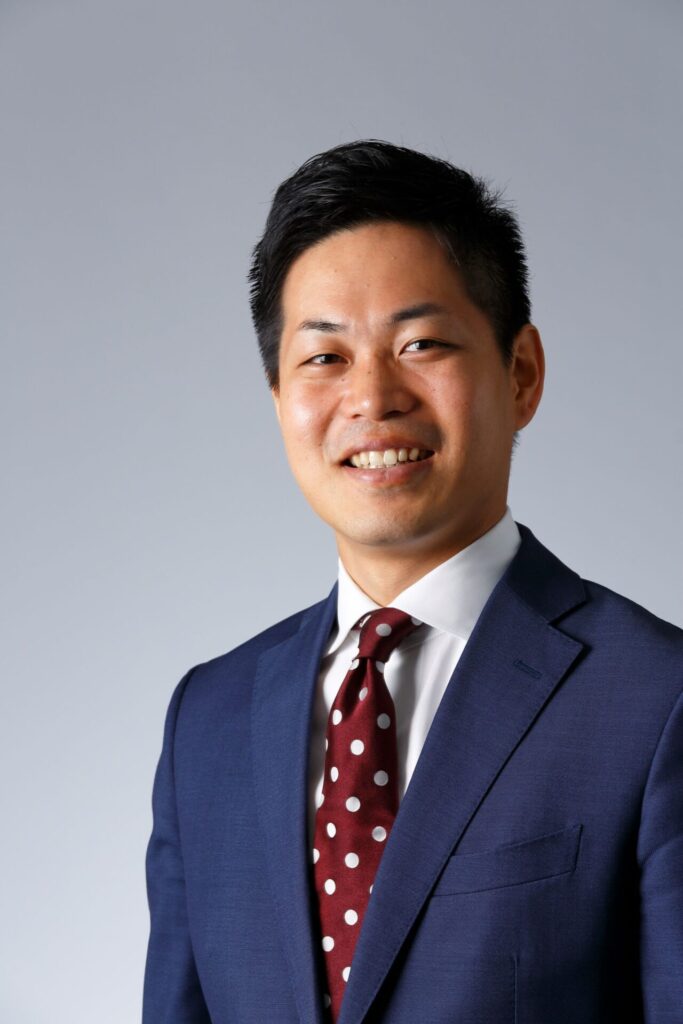 Kinan Art Week Executive Committee Chairman
Yuto Yabumoto


Editing :
Kinan Editorial Department by TETAU
https://good.tetau.jp/


It's what the cycle of 400 created.
<Table of Contents>
1. Introduction of Mr Ueno
2. What is a "town campus"?
3. Mr Ueno's theory of succession
4. The presence of honeybees
5. The total primary industry
6. Root and branches



1. Introduction of Mr Ueno
Yabumoto:
Thank you for your valuable time today.
"We are looking forward to hearing from you about the "Town Campus" and the "Plum System in Minabe and Tanabe".
First of all, may I ask you to introduce yourself, Mr Ueno?
Mr Ueno:
I was born and raised in Minabe, Wakayama Prefecture. I am currently the farm manager of "Ueno Noen" and I am in charge of seedling production in general. My brother is the company president and we have about 10 employees. I studied seedling making at a horticultural vocational school in Osaka and at a breeding farm in Chiba. From spring to early summer, we produce and sell seedlings of fruit vegetables and sweet potatoes, and in winter, we produce and sell seedlings of leafy vegetables, onions and others for local farmers to buy. We thought that if we were going to sell seedlings we should also know how they grow, so we started growing vegetables too.
Yabumoto:
So you were selling vegetable seedlings and then decided to actually grow them?
Mr Ueno:
When I started to make vegetables, I started to be able to produce more than I can eat by myself, so I started to sell them directly at the sales counter. I am a plum farmer, a nurseryman and a vegetable grower, so I do a lot of things.

I have also been sending out information on social networking sites for a long time and I made friends while I was uploading the growth of plum trees. I've also created a group called 'umepedia', which is a community for people to update their knowledge of plums, and I'm really enjoying promoting and setting up the group.

In the midst of this, I took part in a workshop about the World Agricultural Heritage and discussed what everyone wanted to do. There was a "town campus" among the suggestions of cafes and tree planting.
Yabumoto:
"So that's where the 'town campus' comes in.
Mr Ueno:
Yes. Before I knew it, I became a leader. (laughs)


2. What is a "town campus"?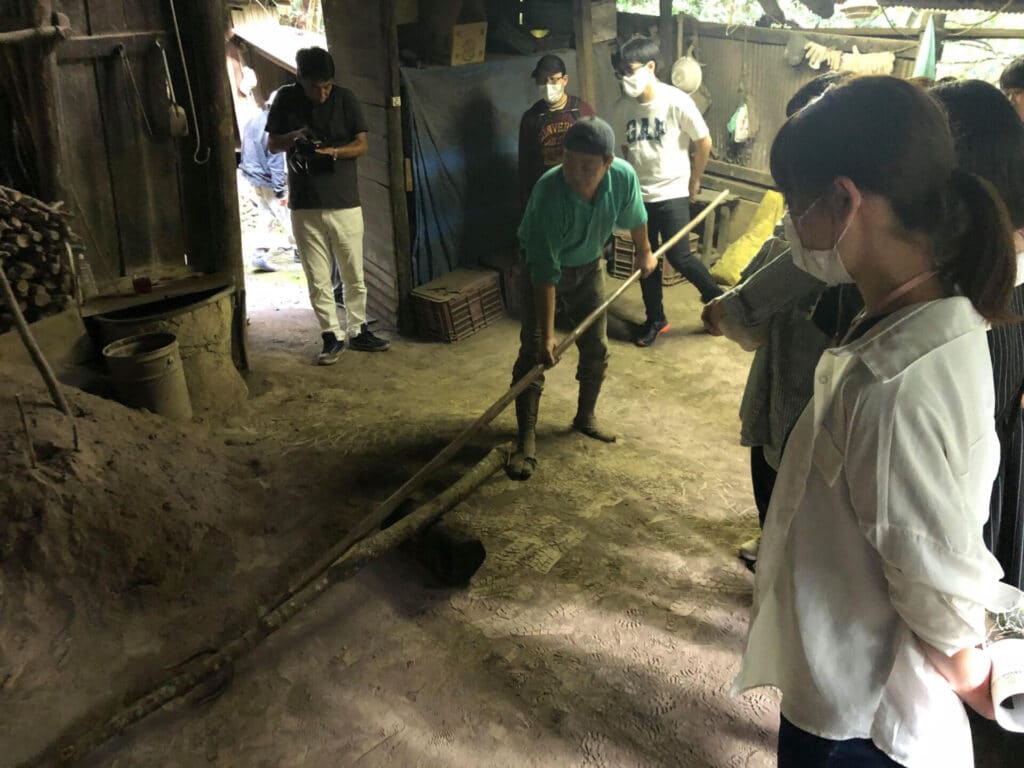 Mr Ueno:
I wanted to build a university in Kichu and Kinan regions. I thought that what we needed to do was not making things in a box, and it was not that it is convenient for transportation, but to create an environment in which the university is "I want to come to this town!"
Yabumoto:
Why do we need a university in the first place?
Mr Ueno:
Some children give up going on to higher education because there is no university in their local area. If there is a university nearby, it will motivate them to go on to higher education. We can create an environment in which people do not have to go out of their way to study, and it also creates a flow of people who go, stay in the area, and come from outside the area.
Yabumoto:
That's exactly what Kyoto is like. There are many people related to Kyoto have been born.
Mr Ueno:
That's right. My son entered the newly established Faculty of Agriculture, which led me to the idea of creating an agricultural university in Kichu and Kinan, as these towns are very active in agriculture.
Yabumoto:
Wakayama is the kingdom of fruit trees, isn't it.
Mr Ueno:
"I've been thinking about how to make a 'town campus' and have developed a style of lectures and practical learning, focusing on plums, charcoal burning and beekeeping. There are things that local people take for granted, and things that look like great assets or treasures from the outside. We invited students from the Tourism Department of Wakayama University to come and see the primary industry of Minabe Town first hand.
Yabumoto:
In my talks with farmers so far, I have heard about optimising the process by looking at the whole thing. I think that's significant because I don't think there are many areas like that in the academic world.
Mr Ueno:
One of the final points of the "Town Campus" is "to let children guide the World Agricultural Heritage". The reason for being the "children's guide" is based on two real experiences.

I have been doing Shorinji Kempo since I was a child. As I progressed through the ranks, I taught children who were younger than me. Teaching is the best way to learn because you have to understand exactly what you are doing to be able to do it. When I try to convey it, the switch switches, so I thought that the children themselves could put it in the place of "learning the basis of the Globally Important Agricultural Heritage".

The second is my experience with the youth group that presides over the festival. The youth group was mainly made up of people in their 30s and 50s, so we tried to recruit young people in their 20s and 30s, but they didn't join us. So we decided to teach Shishimai(a ritual dance by a performer with a lion mask), Taiko(drumming) and Fue(flute) to children such as primary and secondary school students. Then they would say, "We have sweets and juice! "Ten years later, a real youth group was formed, with young people in their twenties joining the festival, and even those who had left for other prefectures returning to perform Shishimai.

"Town Campus" wants to educate the gifted in such a way that "the children become the ones who tell the story", so that they can remain as the bearers and come back to their hometown when something happens! (laughs)
Yabumoto:
What exactly are you trying to achieve?
Mr Ueno:
There is what we call a generation gap, where things that were commonplace in our generation are not at all understood by the current generation. So I thought, "University students!" Instead of me teaching the children directly, I teach from university students to high school students, and from high school students to junior high school and elementary school students. Eventually, I hope that the primary school children will learn about their own regions and primary industries, and become active as "World Agricultural Heritage Children's Guides". Wherever they go in the town or who you ask, they will be able to talk about plums and charcoal forests, and the town will be full of knowledgeable people. That is the true meaning of a "town campus", and perhaps the university will say, "I want to come to Kinan! "
Yabumoto:
Interesting initiative! So you already have a lot of practising teachers. I think artists and farmers are very close, and the very initiative itself is like training artists!
Mr Ueno:
In the end, it's all about "the root". Without the root, art would be just graffiti or noise. That's why I want to encourage children to be aware of the root from an early age. The coexistence of plums, fuelwood forests, and honeybees , these are the roots that have been brushed up through years of trial and error. I believe that the important thing for the World Agricultural Heritage is the inheritance of the roots and their circulation.


3. Mr Ueno's theory of succession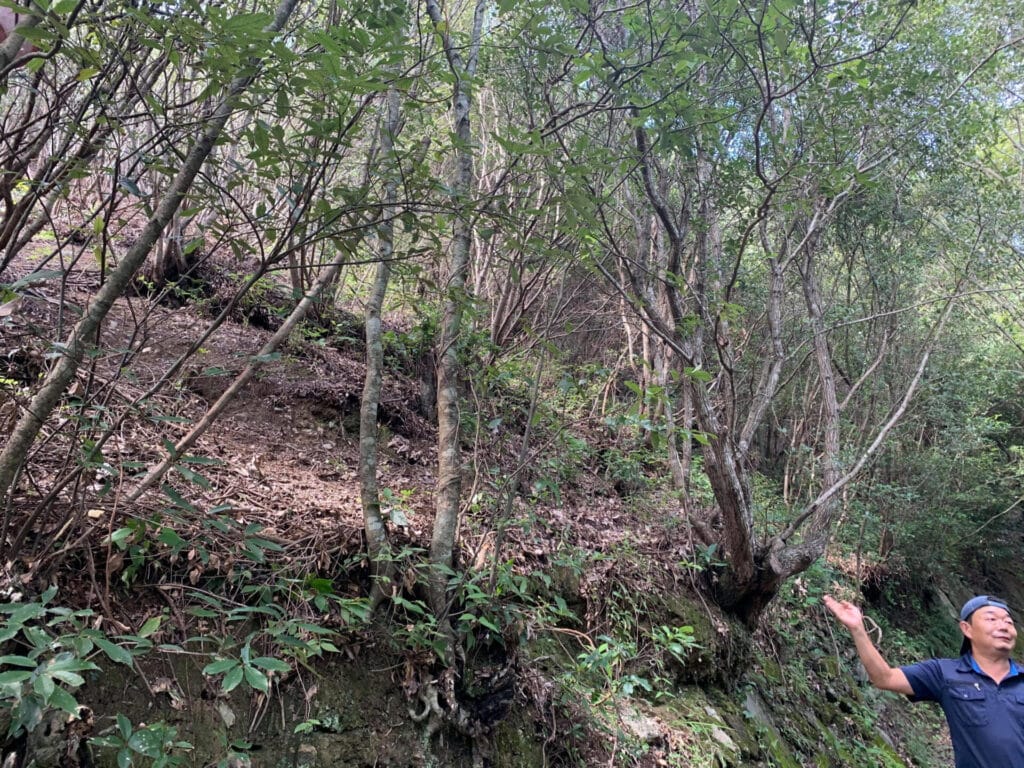 Mr Ueno:
If the inheritance taught by one person is 100, 50% is the root and 50% is the branches and leaves. First of all, you have to make sure that you learn 50% of the roots, and then you have to create 70% of the branches and leaves yourself. Then the whole becomes 120%. The 10% of the 70% that is added becomes the root again. When you have three generations of parents and three generations of children, I think that the roots of the business become thicker and thicker. Transmission is important, but I think that 100% transmission is a decline. I believe that it is inheritance only when it evolves.
Yabumoto:
What are the philosophies and ideas at the heart of that 50%? What is it that really needs to be preserved, what is it that really runs through it? I think that's where it all comes together.
Mr Ueno:
It's all about what you leave behind. The core is invisible to the eye, but it is the most important part. And I think the basic premise, which is common to all of us, is that we can make a "living".
Yabumoto:
It is because of the close relationship between life and agriculture that we have developed a system of circulation over the last 400 years.
Mr Ueno:
What the people of the past have built up through their hard work is undoubtedly fundamental, and this is what we will continue to protect as well as our traditions. What we want to teach the children at the "Town Campus" is the pride of being born in this region. It is a source of pride for us as human beings to learn and pass on what we have inherited through our lives in the region.
Yabumoto:
I think it's a real source of pride that we have spent 400 years creating a sustainable model, and it's one of the things we value most. By the way, what was it like before 400 years?
Mr Ueno:
Yes, it is. This area is originally made up of mudstone. The drainage is very good, but it is also very fragile. The land is very thin.
Yabumoto:
We often hear that the land is thin. Perhaps there is something about the local character that has turned a weakness into a strength.
Mr Ueno:
This area is particularly thin, so only bush plums could grow here. It is based on mudstone, which is fragile and collapses, so the mountains do not rise very high and only ubame plum trees can grow here.
Yabumoto:
A people of adversity indeed. So they were able to use their complex to specialise in selection and concentration, to push forward, and to develop in a circular way. I think that's exactly the point of contact with art.


4. The presence of honeybees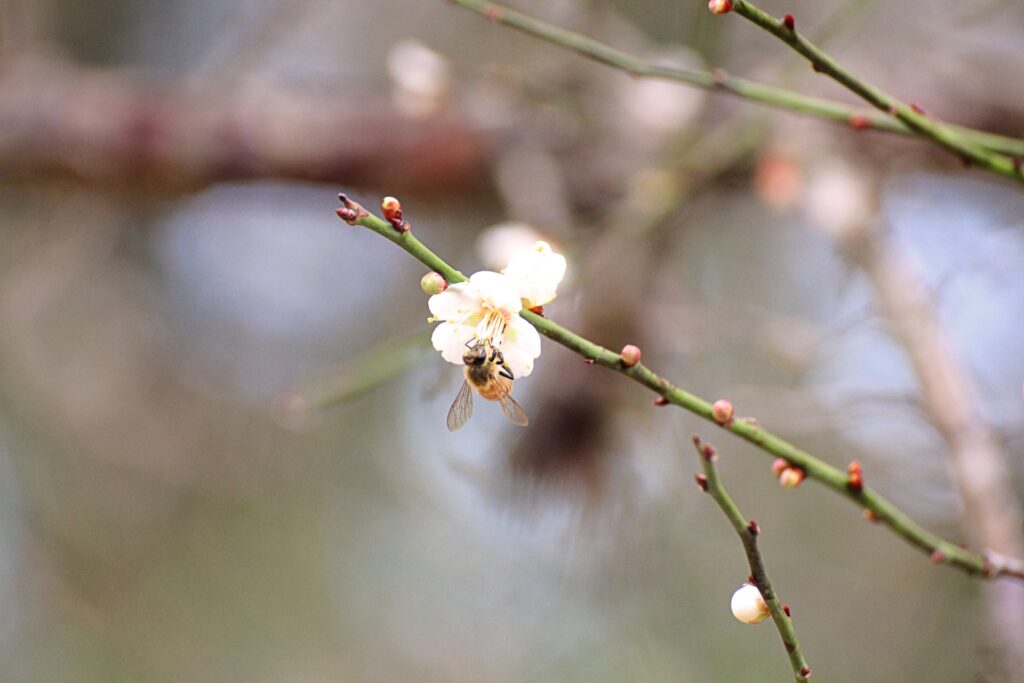 Mr Ueno:
The result of this process is the "plum system" of the World Agricultural Heritage.


World Agricultural Heritage Minabe and Tanabe Plum System https://www.youtube.com/watch?v=6niuR6FNWOY
What is the Minabe-Tanabe plum system https://www.giahs-minabetanabe.jp/ume-system/
Minabe TownHP http://www.town.minabe.lg.jp/docs/2015121400019/
Tanabe CityHP http://www.city.tanabe.lg.jp/ume/umesystemgiahs.html


Yabumoto:
"The inclusion of honeybees in the plum system is unique. I am interested in the relationship among honeybees, plums and human.
Mr Ueno:
Nanko plums have a very low autochthonous synthesis*1. It cannot produce fruit from its own flowers alone. This is why we plant other varieties of plum trees, called hybrids. They do not bear fruit just by being planted, so they need a polynator*2 to cross-pollinate them. That's why honeybees are part of the "plum system".

*1 Autochthonousness: the ability of plants of the same sex to fertilise and bear fruit normally, even when self-pollinated.
*2 Pollinator: An animal, like a bee, that carries pollen on its body. Pollinator, pollinator.


Yabumoto:
It's very interesting! How do they live together in harmony?
Mr Ueno:
The remaining fuelwood forest is for the water source because it does not crush the mountains, but it is also necessary as a territory for honeybees to live in. The plum blossoms end from late January to March, after that, the blossoms of the ubame oak in April and May, and the chestnut blossoms in May and June. The fuelwood forest is planted with these trees, as well as the flowers of the undergrowth. In addition, the honeybees live in the rocks and tree hollows. The fuelwood forest is also important for the honeybees. As a side note, I heard that you can hardly get any honey from plum flowers.
Yabumoto:
I see! So why are honeybees responsible for plum cross-pollination?
Mr Ueno:
The only flowers in bloom at that time of year are the plum blossoms, so I think they are there to feed on a tiny amount of nectar and to collect pollen.
Yabumoto:
Aren't honeybees an object of worship? It would not be possible without honeybees, would it? The existence of honeybees is great interest to me.
Mr Ueno:
Before, plums were plums and honeybees were honey bees, so they were separate things. As I began to think about the World Agricultural Heritage, I began to come to the conclusion that plums, fuelwood forest and bees are all important in an integrated way.
Yabumoto:
From what point of view do you think it was chosen as a World Agricultural Heritage Site?
Mr Ueno:
It seems that the region's compactness was its strength. Since ancient times, cultures have developed because of geographical factors such as rivers. Minabe is the same, there is one river from Kiyokawa to Minabe river, and I think we can unite because we have the same cultural area.


5. The total primary industry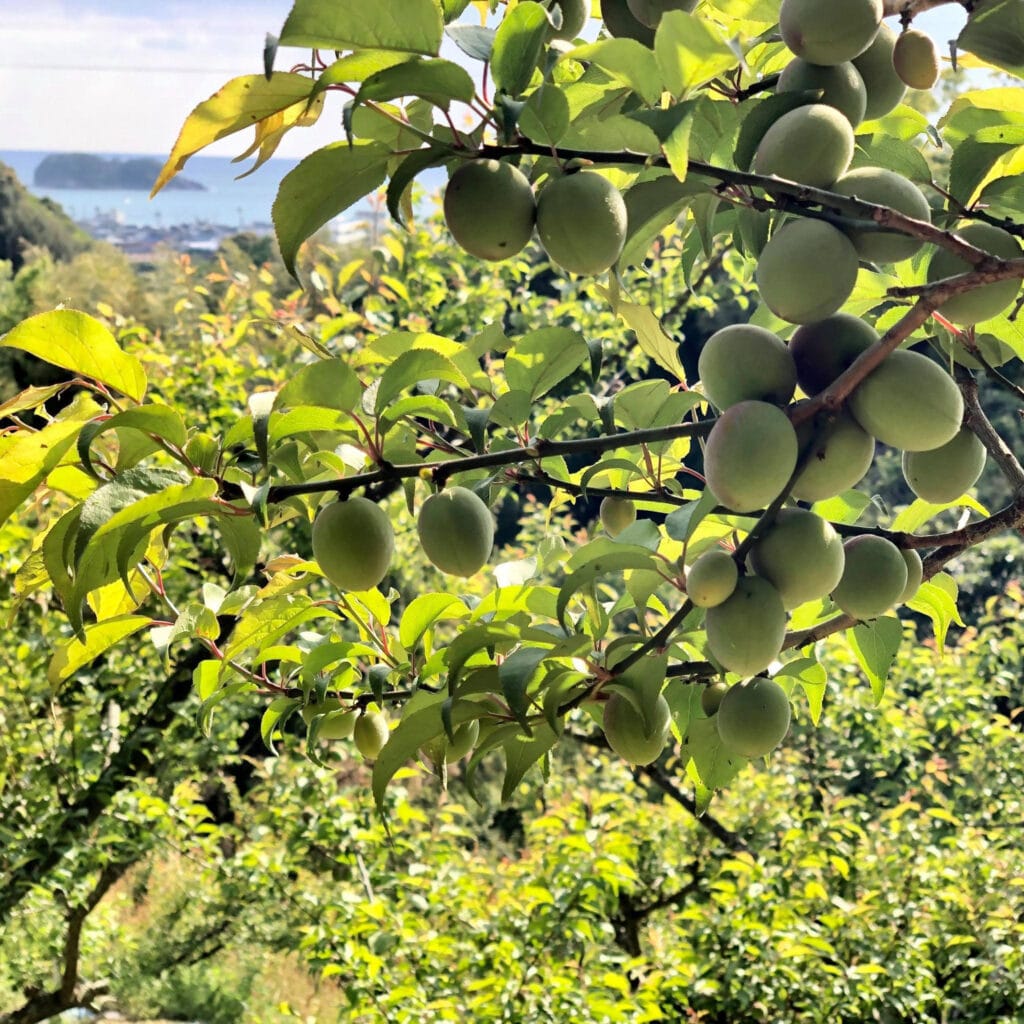 Mr Ueno:
If you want to make the most of a town with limited production, it is inevitable to protect the "plum system". I think that's why we are the best in Japan in terms of plums and I think that is the root.
Yabumoto:
What is it like to be a plum?
Mr Ueno:
Plums are supposed to make the most of our staple food, rice. Rice and plums come from China by the same route, "nicoichi".
Yabumoto:
That's an interesting point of view. "Rice and plums are nicoichi, the foundation of our culture." Godaian said that salt and plums are the same. They are mother things. The sea of Sanzui and the plum of Kihen. I hope we can tell the world about this.
Mr Ueno:
Minerals and salt are also important for the human body. Dried plums are used in hinomaru lunch boxes because of their disinfectant properties. I think that plum plays an important role in supporting the leading role.
Yabumoto:
What is conveyed in the "Town Campus" is that the plums, the fuelwood forests and the honeybees can coexist in a very natural way, although I think there are some technical aspects. I think this is the universal and important point.
Mr Ueno:
It's a one-team place. If any one piece is missing, this area is not viable. Plums, fuelwood forests, honeybees, charcoal, rivers, residents, and the sea. The sea in Minabe is the largest spawning ground for loggerhead turtles in Honshu. There are more than 800 kinds of marine products that can be caught in the sea around the town. I don't know the science behind it, but I believe that the water purified by the charcoal forest reaches the sea and maintains the ecosystem. I don't want to focus on the three elements of the plum system because it is a World Agricultural Heritage site, but I want to teach the children about the area as a whole.
Yabumoto:
It's wonderful, it leads all the way to the sea! It's the totality of the primary industry. I think it's very valuable that it's communicated in a total way.
Mr Ueno:
Thank you very much. I am honestly happy.


6. Root and branches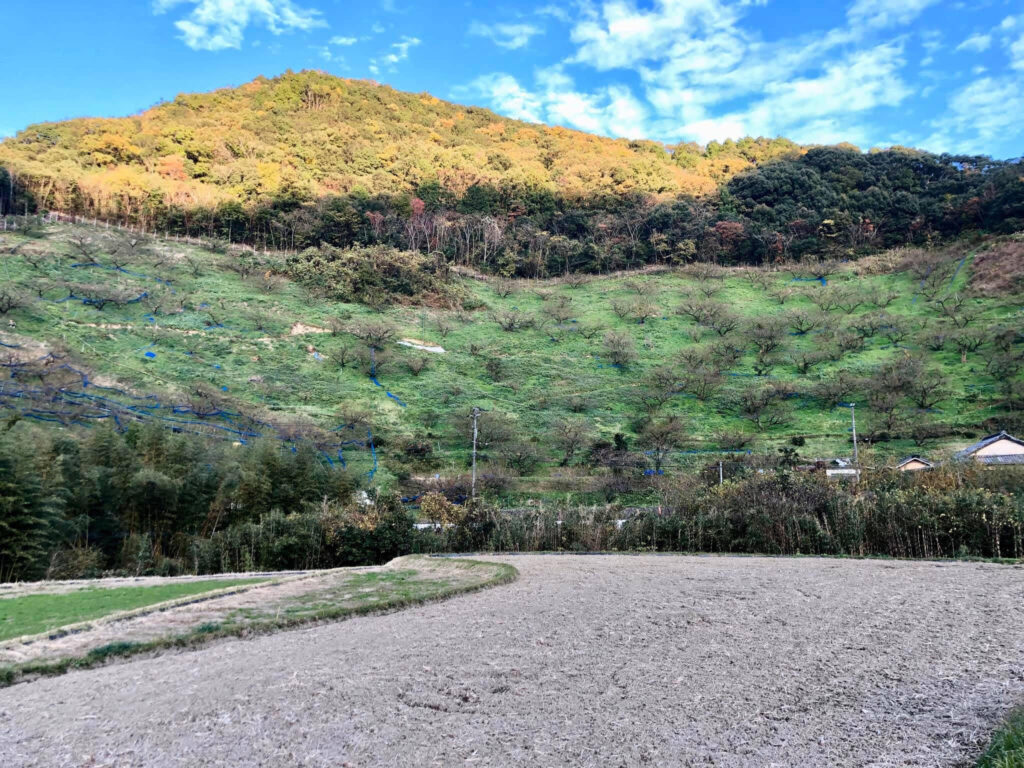 Yabumoto:
As for your last question, we have a broad definition of art, based on the history of Kenji Miyazawa's "Theory of Peasant Art", Kanae Yamamoto's "Peasant Art Movement" and so on. From the fact that the area is recognized as a World Agricultural Heritage Site, we believe that it is probably because there is something that moves and inspires us. We believe that the Minabe and Tanabe areasthemselves are art.
Mr Ueno:
The plum system and the World Agricultural Heritage are the one and only to this place. Even if you leave Kinan and go to another city, we want you to be confident and proud that you grew up in such a valuable town. This is the final goal of the "Town Campus".
Yabumoto:
Please continue for 10, 30, 50 years. The future 400 years may not be "plum" due to climate change and other issues, but the spiritual ideas need to be passed on.
Mr Ueno:
It has been going on for 400 years, and I think it will remain for 400 years to come, even though the way we do things may change. Branches and leaves are an important part of the root. If we can absorb many things from the branches and leaves and make the root thicker, I think the town will be safe and secure for a long time.
Yabumoto:
The leaves fall, the soil decomposes, and the roots grow back to strengthen the trunk. It's a real cycle.
Mr Ueno:
By pruning plum trees, we can expand its branches and leaves. As long as the roots of the plum tree remain intact, we will continue to try and error and introduce new things, so that we can continue to evolve.
Yabumoto:
I was reading Reiji Ando's "Kumagusu: Life and Spirituality", and he said: "Before evolution, we degenerate once. Return to our roots, and then we can start to evolve. So, I think this is the Kinan way.
Mr Ueno:
I see. Just try it. I think if you try, you'll find out something.
Yabumoto:
Thank you very much for your valuable talk today.


.
<Related article>