Dialogue Project #21 "Unravelling Raikouji Temple and Exploring Yuzaki"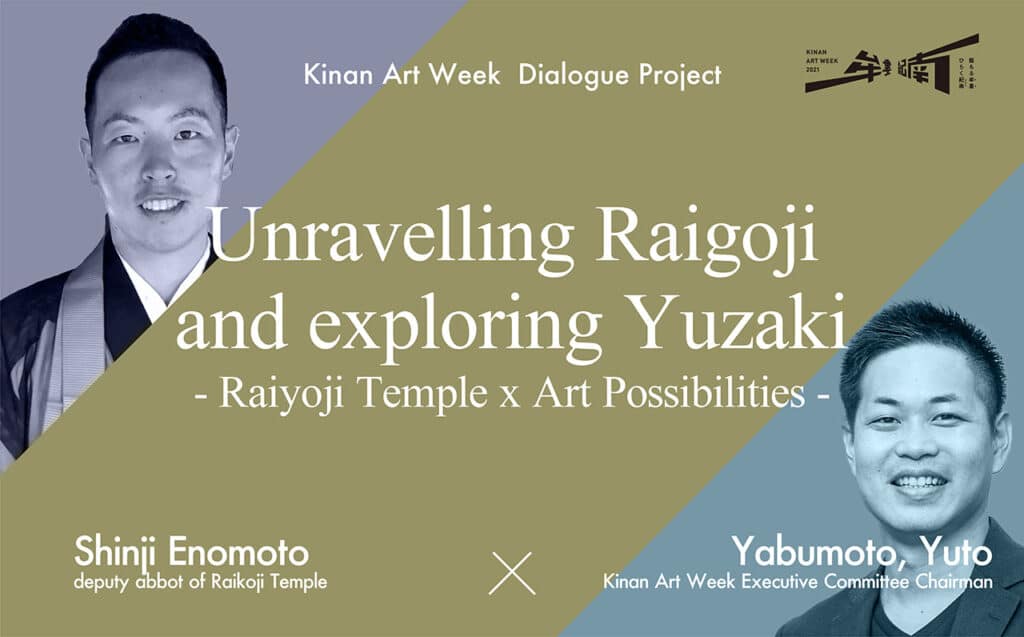 Kinan Art Week Dialogue Project#21
<Guest Speaker>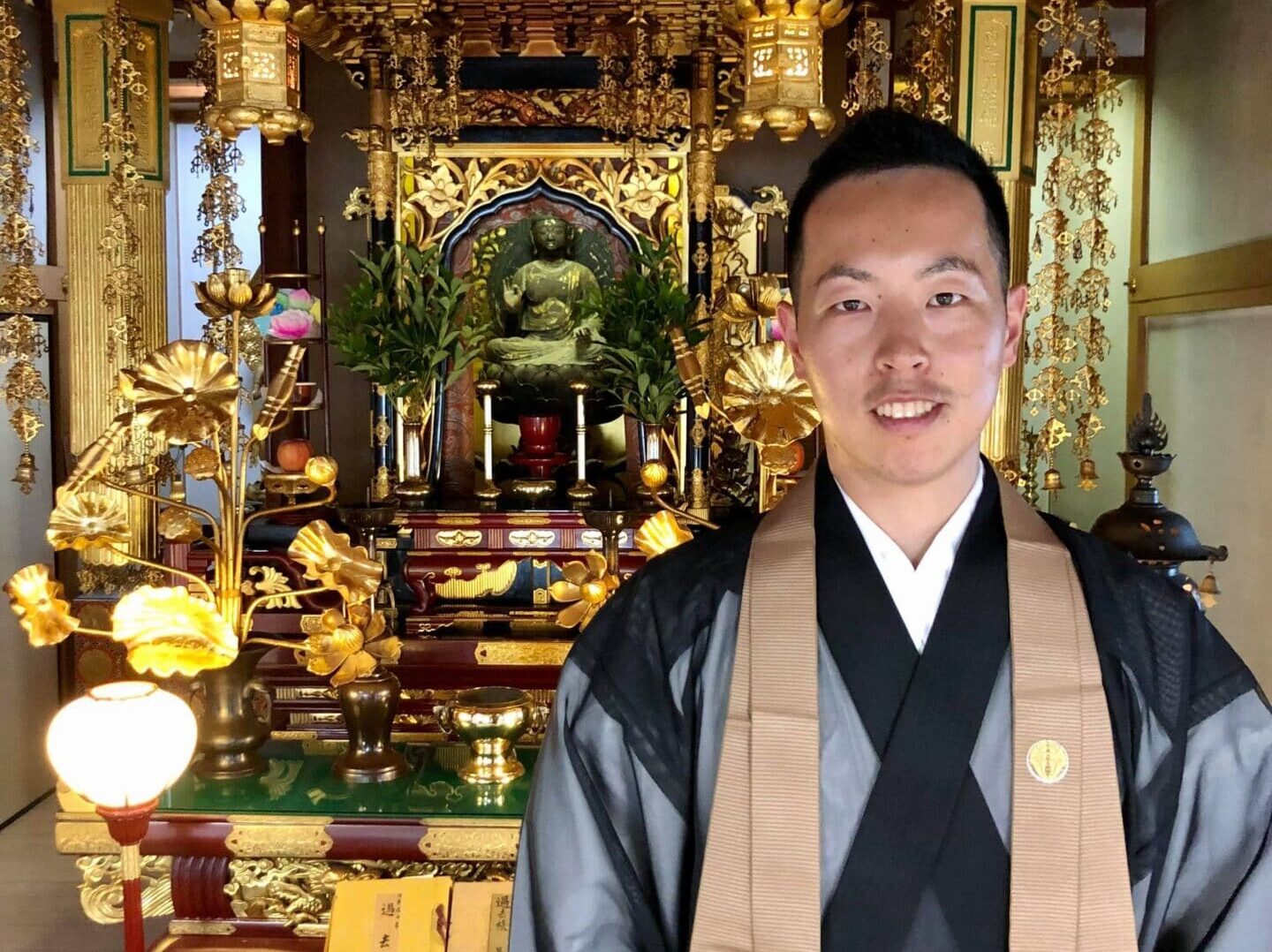 Shinji Enomoto
Deputy Abbot at Raikouji Temple in Yuzaki *, Shirahama Town, Wakayama Prefecture.
To revitalise Yuzaki, He is starting to bring a new wind from the temple.
*Reference: Yuzaki, Shirahama town http://www.nanki-shirahama.com/walk/yuzaki.php
<Interviewer>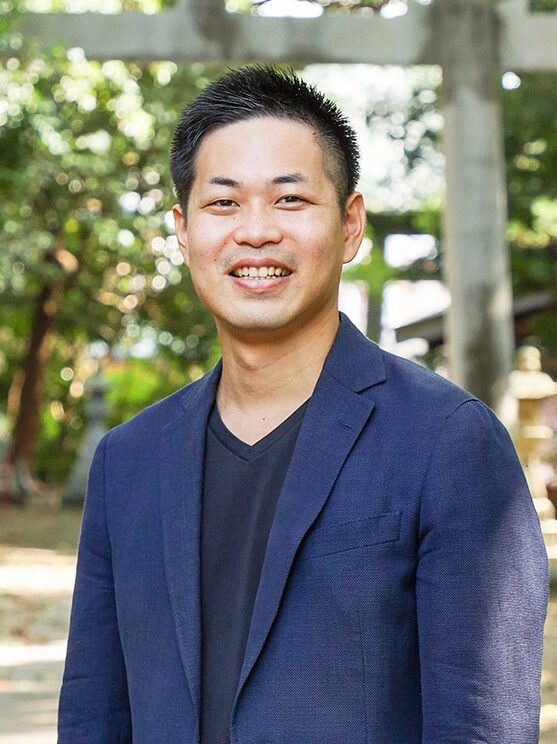 Yuto Yabumoto
Kinan Art Week Executive Committee Chairman
<Participants>
Mariko Sugi
Vice-chairperson of Kinan Art Week
Manabu Shimoda
Executive Director of Kinan Art Week


<Editing>
Kinan Editor by TETAU
https://good.tetau.jp/

Unravelling Raikouji Temple and Exploring Yuzaki
Table of Contents
1. The History and Future of Raikouji Temple
2. Raikouji Temple x Art Possibilities
3. The charm of Yuzaki


1. The History and Future of Raikouji Temple
Yabumoto:
We were in the same grade in our local baseball team (Boys League Wakayama Tanabe), so I would like to talk to you today while reminiscing about the scenery of Shirahama. First of all, may I ask you to introduce yourself?
Mr. Enomoto :
I am the deputy abbot of Raikouji Temple in shirahama town. I have been playing baseball since I was a child. I played with Mr. Yabumoto in the junior high school boys' league. I went to Hidaka High School Nakatsu Branch. In the last tournament, we played Tanabe High School led by Mr. Yabumoto in the semi-finals and were beaten to a pulp. I went on to study at Bukkyo University and gradually began to imagine myself taking over a temple.
Now I am studying to be the successor while communicating with the parishioners of Raikouji.
Yabumoto:
How long has Raikouji been in existence? I have heard that it has suffered from several fires, so it is difficult to trace its history.
Mr. Enomoto :
According to the documents of Seto Kanayama Village, Nishimuro-gun, dated 1879 (Meiji 12), Raikouji Temple was established in 1688 (Genroku 1).
The name of the place is now "Yuzaki", but it used to be called "Kanayama Village". It is said to be a town of slopes as it is right on the slope of the mountain from the sea. The streets are also narrow. It is easy to understand if you imagine Onomichi in Hiroshima Prefecture.
Yabumoto:
Is the name "Yuzaki" because of the hot spring? It's a historic hot spring resort, mentioned in the Manyoshu and Nihonshoki.
Mr. Enomoto :
Shirahama Onsen is one of the three oldest hot springs in Japan, and there is a Manyo secret story about the statue of Princess Mashirahime in Yuzaki, that the Emperor visited the area, and that it is a hot spring and lead mining area.
Yabumoto:
Do you feel that the Jodo sect has become a major force in the country and has gradually entered the Kinan region?
Mr. Enomoto :
The Jodo sect of Buddhism was founded in 1175 (Jōan 5), a barbaric time when samurai were on the prowl. Honen Shonin was the founder of the sect.
Yabumoto:
The Jodo sect of Buddhism is the religion of the proletariat*1 people's image, but is it connected with "lead mining" and "Kanayama village"?
*1 The proletariat
Working class. A class of people who have no assets and who live by selling their labour to capitalists for a wage.
Mr. Enomoto :
In the past, only a few powerful people and nobles had access to Buddhism. However, Honen Shonin believed that it was the weaker sections of society that needed to have faith. He believed that by chanting the Nembutsu, Namu Ami dabutsu, one could be born into the land of Perfect Bliss. We believe that all people can be saved, not just a few powerful people.
Yabumoto:
The temple must have been a meeting place.
Mr. Enomoto :
Even now, for local people, it is a place where they can go for a short walk, a place of peace and relaxation. I think that is the reason why people come to the temple, not only to visit the graves. It used to be a place where children would gather.
Yabumoto:
Do you currently have any relationships with non-parishioners?
Mr. Enomoto :
Most of the time, we have a relationship with our parishioners only. Not many people come here as tourists.
Yabumoto:
I don't think tourists who come to Shirahama go to the temple. What do you think Raikouji Templewill become in the future?
Mr. Enomoto :
We would like to open up the temple more and make it more accessible to people who have never had any contact with the temple before.
Recent initiatives have included yoga and a flute concert in the main hall of the temple. We have also held an event called "Bread and Other Things" *. If you go down the hill from the temple, there is a shopping street in Yuzaki, which used to be busy with fishmongers, barbers, liquor stores and shops where you could buy daily necessities. Now it's mostly shuttered. We are planning to use these empty shops and the temple grounds to open bakeries and other shops. One of our neighbours who knows the old days said "It's so nostalgic to see so many people here". It really was like a festival, and Yuzaki became an amazing place.
*Reference: Bread and Other Things http://www.nankishirahama.jp/news/detail.php?news_id=280
Yabumoto:
Doesn't this mean that the temple will be fully involved?
Mr. Enomoto :
I had a selfish image that the temple was the last place to go, but when a parishioner said to me, "Please change from the temple, and from there it will spread to the surrounding area", I realised once again that the temple is the base of the community. I also heard that in the old days, they used to set up a tower in the temple grounds and have a Bon Odori.


2. Raikouji Temple x Art Possibilities
Yabumoto:
I was just reading some material about Bon Odori. It's a dance with the dead, held on the summer solstice (laughs). I think Bon Odori *and contemporary art are very interesting.
Mr. Enomoto :
It's a part of Japanese culture. I think it's the spirit of respecting your ancestors. Also, the hula of hula dance is a dance of prayer and gratitude, which is similar to the Bon Odori. *
*Reference: Bon Odori https://www.bonodori.net/rekishi
Yabumoto:
Perhaps there's also a geographical element to it. It's the moment when the balance between day and night is most disturbed, when the boundary between the world of the living and the world of the dead becomes unclear. I feel that Bon Odori is the way to dance with the dead in this situation. A circle is drawn with the sun in the middle, and the choreography seems to assume that the dead are standing next to it. I think the content of the songs is often not intended for people living in the modern world.
I think it's interesting because life and death are important elements in contemporary art.
Mr. Enomoto :
Yes, there was a meaning behind the circle dance style of Bon Odori, wasn't there? I didn't know that.
Yabumoto:
I don't know, I'm not an expert either (laughs), but that's what I think.
Yuzaki has mountains on the east and the sea on the west. It's definitely a place where the sea people liked to live. To build a temple on that line is a structure that can be seen in other areas. The location of Raikouji must have been very attractive to the ancients. I think that digging up Raikouji itself will have something to do with art.
If I had to guess what kind of people came to the Kii Peninsula, I would say that they were probably fallen warriors, remnants or ronin who came down from Kyoto. It is a self-serving hypothesis, but it may be possible to imagine that such people gathered at the harbour, and that the religious people of the time were attracted to the business of "lead mining". Or perhaps it was because of the lead mining that the Jodo sect took root.
Mr. Enomoto :
Well, I guess you could say that.
No matter where you are in life, you need something to believe in, something to have faith in. Of course, we live in a world of convenience and happiness, but we need something we can believe in that will not betray us.
Yabumoto:
Yes, I am. I am interested in the genealogy of the people who lived and died in Yuzaki, and what kind of family the Enomoto family was.
Mr. Enomoto :
Because of our faith there is a nurturing of our minds andIf we didn't, we'd be living in a world of selfishness and conflict. I think it's a constant. That's why I myself think that faith is necessary.
I don't know that much about it… but Yuzaki is a town of fishermen.
Yabumoto:
They aresea people, aren't they? What is the nature of the people of Yuzaki?
Mr. Enomoto :
They look like people from the sea, tanned, crispy and strong. The women are also very energetic and laugh a lot. The town is quiet, but you can hear them laughing a lot. It's very cosy and the atmosphere is very nice.
Yabumoto:
A fisherman town. Do you feel that the fishermen have the power?
Mr. Enomoto :
I don't know if it's a power thing, but I think it's one of the big things for Yuzaki.
Yabumoto:
So fishing itself is a way of life. How many people are still active in the fishing industry? I'm also interested in the port of Yuzaki. What is the relationship between the temple and the fishermen?
Mr. Enomoto :
Looking back now, there were many fishermen in the neighbourhood and I remember being taught how to fish with my friends when I was a child. Even now, at the time of the Bon Festival, we hold a memorial service for fishermen from the fishing port.
Yabumoto:
The Kouchi festival in Kozagawa probably has less to do with Buddhism and more to do with whalers and animism *2. Seafarers and whaling. I think they see the whale as something sacred.
I feel that if we update the way we believe in Raikouji, we will be able to see something. To do this, we need to have a dialogue with the fishermen. The history of the town of lead is also interesting, and if we dig deeper into what Yuzaki, Shirahama town is like, there is a possibility that we can reconsider our roots. My father was born in Sanbashi, Shirahama town, so the relationship with the fishermen is inseparable, and I remember that I used to go fishing with my grandfather in the cove of Sanbashi.
What is your relationship with the spa?
*2 Animism: The belief that there is a spirit in everything.
Mr. Enomoto :
I'm interested in lead because I don't have much of an idea about it and I only know about it from simple materials.
Yuzaki is a hot spring resort and there are hot spring pipes running through the town and you can smell the hot spring. Thankfully, Raikouji Temple also has hot spring water. Some people say it would be nice to have a footbath at the temple.
Yabumoto:
It's not easy to find a temple with a hot spring! Is there a connection between fishermen and hot springs?
Mr. Enomoto :
That's exactly the colour of Yuzaki: fishermen and hot springs.
Yabumoto:
Shirahama has a strong image of Shirarahama beach *, but I feel that for Shirahama and Yuzaki, what is really important is the fisherman culture and the hot spring culture. I thought it was necessary to organize it again.
*Reference: Shirara beach http://www.nankishirahama.jp/spot/detail.php?spot_id=19


3. The Charm of Yuzaki
Shimoda:
Yuzaki is an alleyway where there are so many roads that are not accessible by car. Personally, I like that feeling very much and I've walked around there. It's like a maze. I've only been in Tanabe for three years, so I don't know much about it, but Egawa Town * in Tanabe has a similar atmosphere. It occurred to me that many fisherman towns in Japan might have that kind of structure.
*Reference: Egawa Town https://www.tanabe-kanko.jp/event/tanabematsuri/okasa/egawa/
Mr. Enomoto :
Yes, it is true, the road is narrow in Egawa too.
Shimoda:
Is it functional to have the houses attached to each other, or did you do so because you didn't care where you lived, but wanted to be one step closer to the sea? There seems to be a reason for that, doesn't there?
Mr. Enomoto :
Our neighbours are very close.
Shimoda:
Some of you were doing a tour called "back alley cycling" in Shirahama. I think they wanted to make a new tour in Shirahama because the terrain is so attractive. It's fun to walk through the alleys, it's like a treasure hunt. The alley itself is an asset, given that there are often maps of alley walks. I think it would be interesting to find out why they are structured the way they are, so that the charm of Yuzaki can emerge.
Sugi :
Mr. Enomoto , are you familiar with the Mori Building in Tokyo? There's a distinctive building in Roppongi that houses IT companies. Originally, Roppongi was an area full of narrow alleys. The buildings have been deliberately built to look like mazes, reminiscent of this. The escalators are narrow enough for only one person to get on, and there are differences in height. "In Yuzaki, the atmosphere and elements of the alleyways are natural!" I thought.
And it's amazing that a hot spring springs up in a temple. When you go to the footbath casually, you will know that "Bon Dancing is a dance with the dead". It's like an unmatch between footbath and Bon dance, and I feel like my world is really expanding.
Mr. Enomoto :
When you live locally, you take this scenery for granted. There are so many things that I am reminded of by people from outside. It was a very fresh experience for me.
Sugi :
I think it's wonderful that you mentioned that you can hear them laughing. There is a very strong bottom line. Even though it's located far away from Shirarahama beach, many people come to Yuzaki when we hold events.
Mr. Enomoto :
I feel that we have the power to unite when we want to do something.
Sugi :
It's good that people in the community can be proud of it. I think it's very important that we want to keep it and not lose it.
Mr. Enomoto :
I feel that the wind is blowing in Yuzaki now, and I think the people around me are starting to feel the same way. The timing was right, so I was very grateful to have this opportunity to talk to you.
Yabumoto:
No, not at all. Finally, is there anything you would like to see us do?
Mr. Enomoto :
It's a chance to connect people from many different fields, and for people from Shirahama and Kinan, it's a chance to get to know the town they live in. I have great expectations for Kinan Art Week.
Yabumoto:
Thank you very much for your long hours today.
<Related Articles>